Traveling Off the Beaten Path
Interesting places to visit in the UK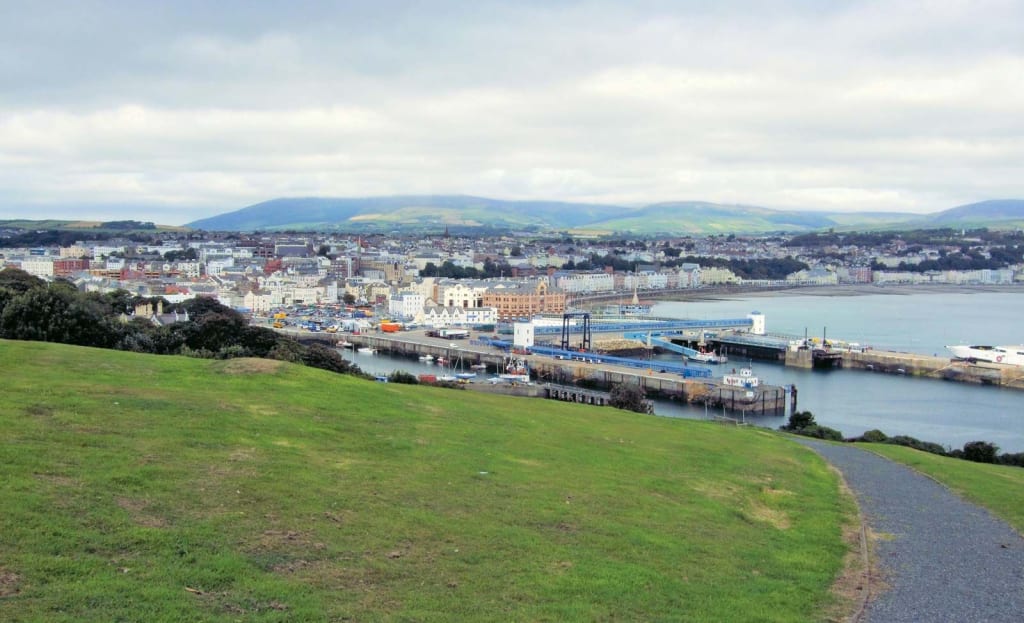 Isle of Man
The Isle of Man
Sometimes after you have been traveling and seen all the usual landmarks and big cities it can be nice to go somewhere beautiful just to get away from the crowds and see some unusual things. You just might enjoy traveling to the Isle of Man which is situated between the coastlines of England, Scotland, Ireland and Wales right in the middle of the Irish Sea.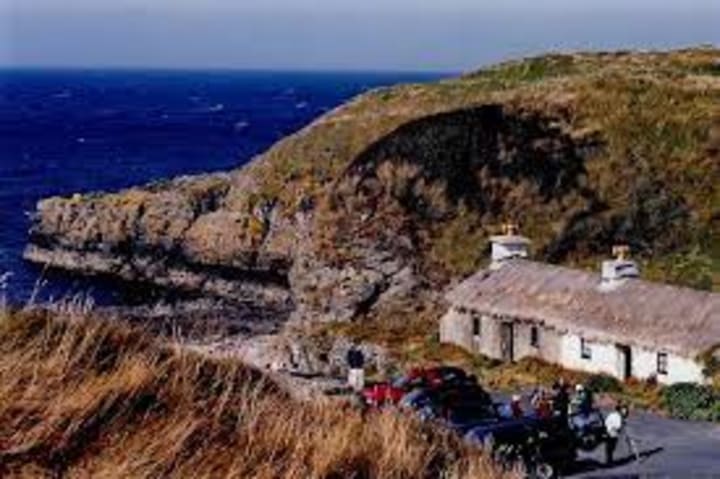 Here visitors can have a relaxing holiday in a lovely natural setting with an extensive coastline and beautiful unspoilt beaches. There is much to see and lots of things to do. On the west side of the island, you'll find the Niarbyl Visitor Centre which is an important geological site. The name Niarbyl means "the tail" and it refers to an unusual kind of tail made of rocks that juts out into the Irish Sea.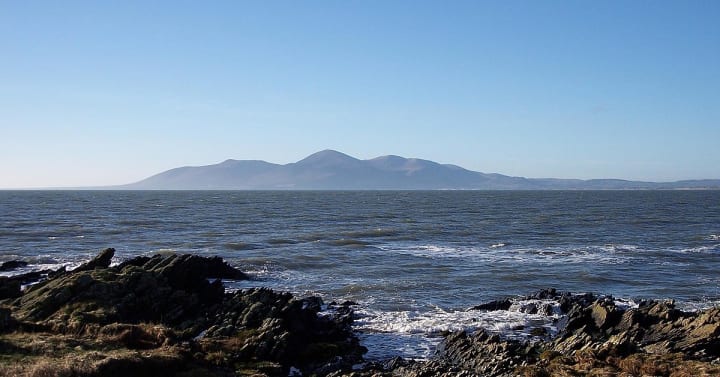 There are fantastic views of rolling hills and if the day is clear you can get to see the Mountains of Mourne in Ireland.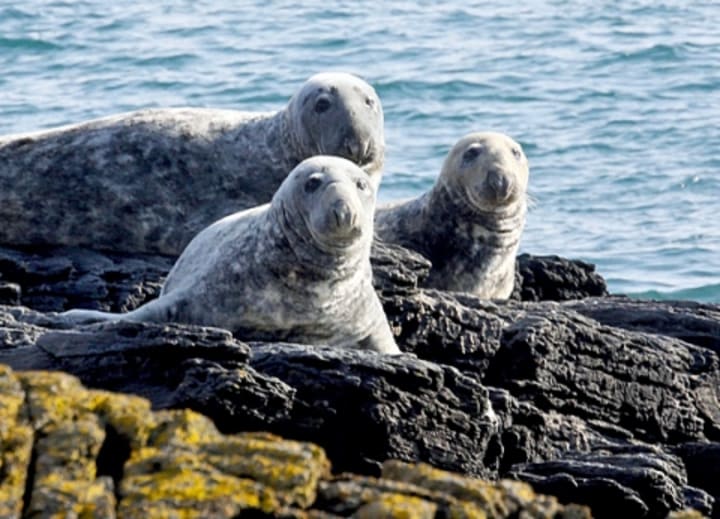 Here visitors can get to see such wildlife as dolphins, sharks and seals. There are also lovely thatched cottages and a coastal footpath leading to an 8th Century chapel and a secluded beach. When it's time to relax there is the Niarbyl Café which offers different refreshments and great views of the bay. For anyone interested in sea kayaking there is easy access to the sea.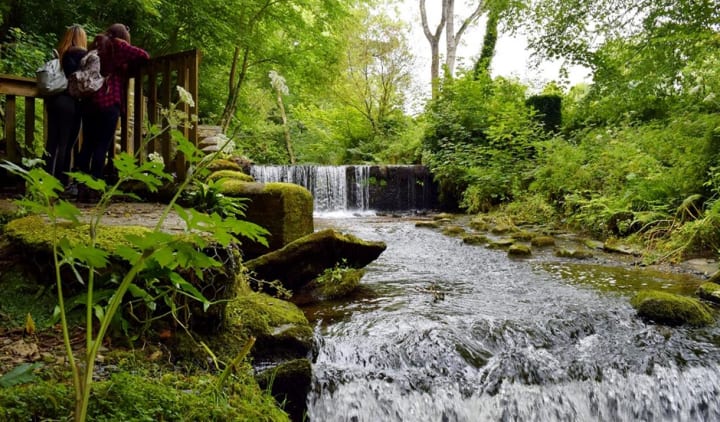 Another place for visitors to visit on the Isle of Man is Silverdale. This area has an extensive play area, a lake for boating and a lovely and secluded historic glen. This is a fun place for families as there is a children's playground with a water-powered carousel. For active families, there is a large grassy paddock for playing ball and for picnicking. Other lovely things to see are small waterfalls and dense woodland.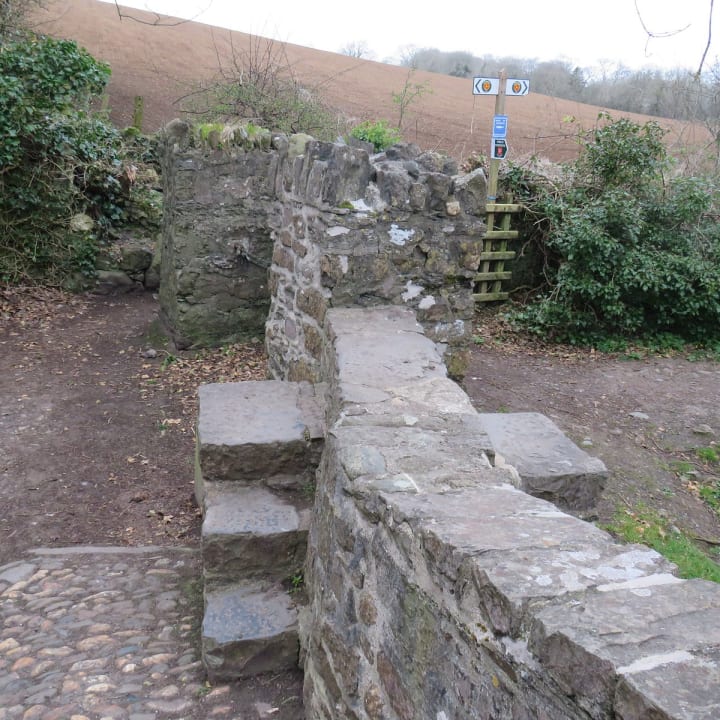 There is the Medieval Monks Bridge in Ballasalla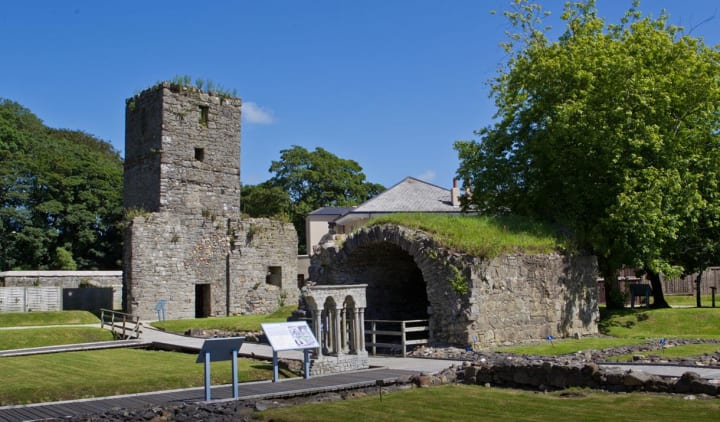 linking Silverdale Glen to historic Rushen Abbey and Monks Well where one can make wishes. There is also a restaurant and a gift shop.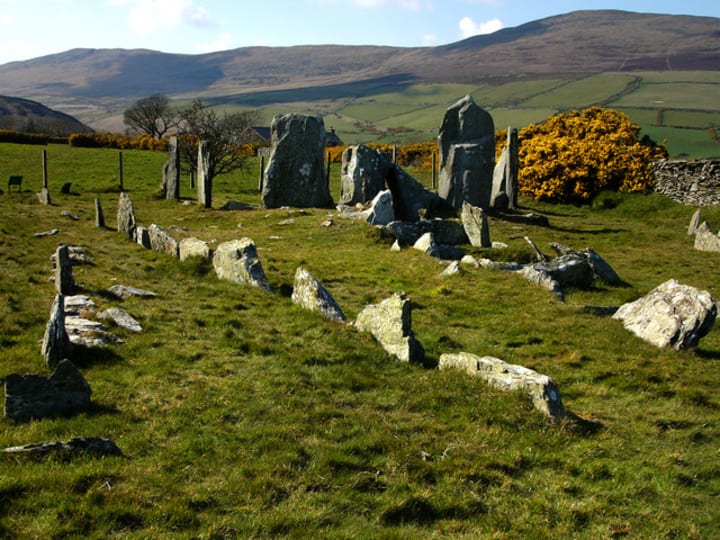 Take a look at the Cashtal yn Ard or Castle of the Heights. This is a well-preserved tomb located on raised land that overlooks the Maughold parish. It is a conical heap of stones built as a landmark and dates back to about 2000 BC. These firmly set stones make for a dramatic burial site.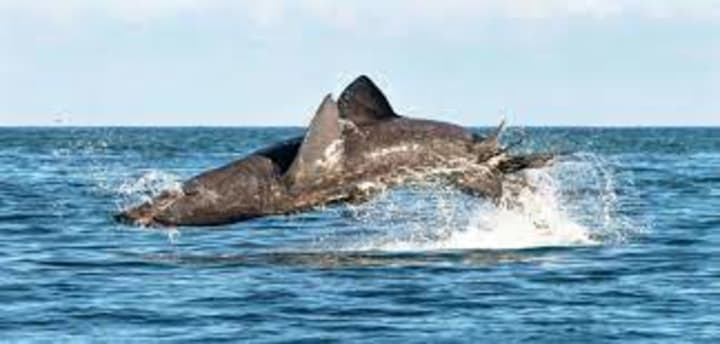 For visitors who like to watch wildlife between the months of May and August Manx waters are full of basking sharks. Most sightings are spotted within one kilometer of land so visitors get to really see these amazing creatures kind of up close. On the southern coast and the southwestern shores of the Isle of Man are the best vantage points for basking shark watching. If you want to get closer to them you can take a chartered boat trip.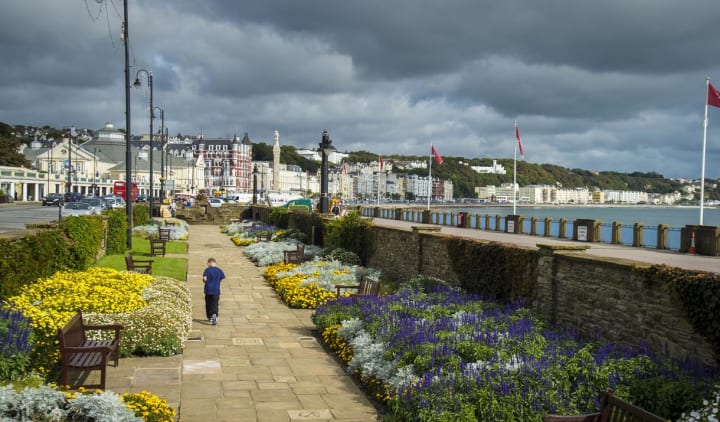 Visitors to the island can also take an incredible journey on some of the most unique railways in the British Isles. The railways are powered by steam, electricity and horsepower. You can take a look at the Douglas Promenades on the horse trams or take the Manx Electric Railway to Laxey to discover about the island's mining heritage.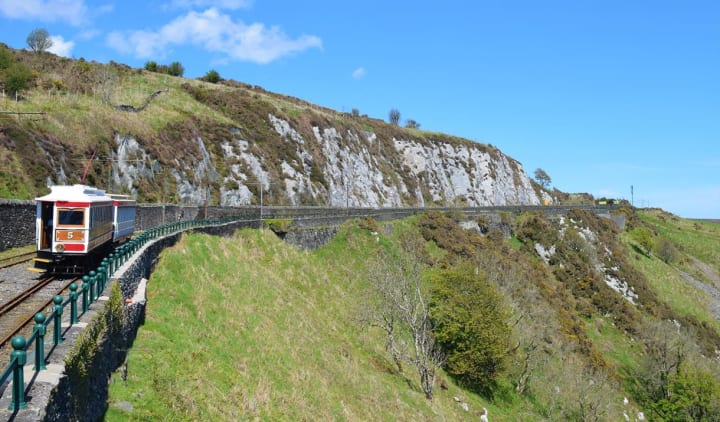 Visitors can also ride up to dizzying heights up the only mountain in an electric tramcar. By traveling on these railway networks you can see lots of the special heritage attractions that are located close to the railway stops. The Isle of Man Railways also offer special events like Santa Trams, Love Trains, Ghost Trains and Snaefell Dining events.
If you're into cycling there are many cycling trails to choose from. You can cycle along enjoying a colorful countryside, superb coastal views and lovely glen valleys. You might prefer to cycle along the seaside along the Douglas town promenade. You can cycle along quiet country lanes or choose one of the six designated cycle tracks – Ramsey, Castletown, Peel, Laxey, Port Erin and Douglas. Along your journey, you will notice signs giving information about the surrounding area, the local wildlife, the flora and fauna. If you prefer you can take your bikes on board the steam railway or the Manx Electric Railway as most cycling trails start and end on the railway routes.
So think about exploring the Isle of Mann for a vacation far from the usual tourist crowds.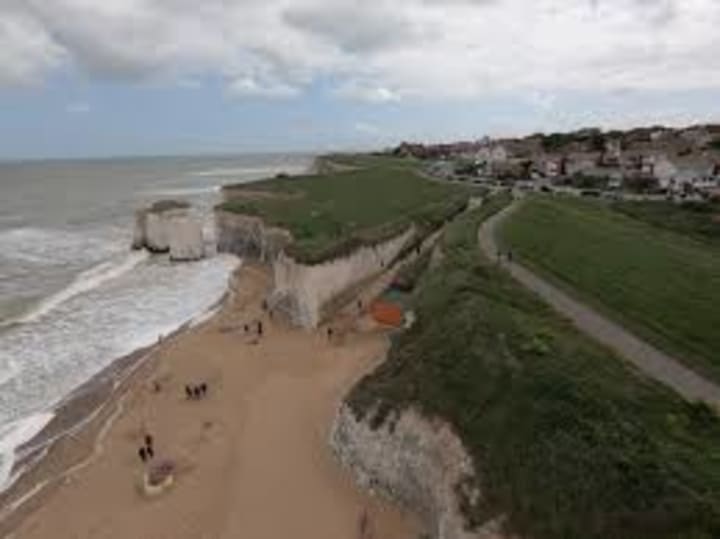 Isle of Thanet
While everyone else is flocking in large crowds to the major capital cities of Europe you and your family could be having a fascinating vacation in places less known. One of them is the Isle of Thanet which is actually no longer an island but can be found at the most easterly point of Kent, England. Its three main towns Margate, Ramsgate and Broadstairs offer visitors lots of things to see and do.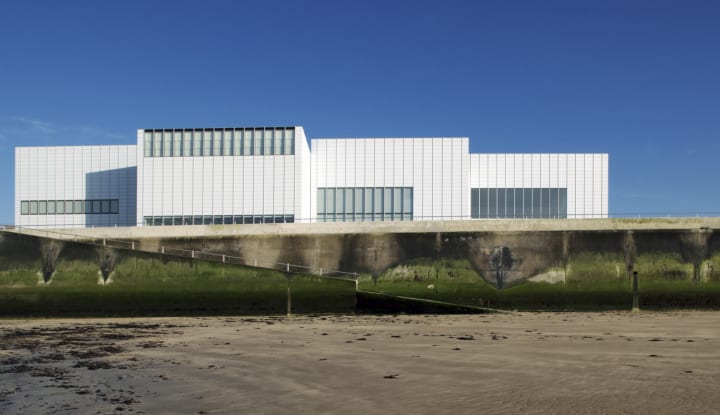 South End's major art gallery Turner Contemporary offers visitors contemporary and historical art. All of this is presented in an amazing seaside setting which was the inspiration of JMW Turner, Britain's best-loved painter. You can find the gallery right on the Margate seafront. You can find artworks here dating from 1750 to the present. Gallery admission is free and there is also a cafe and gift shop.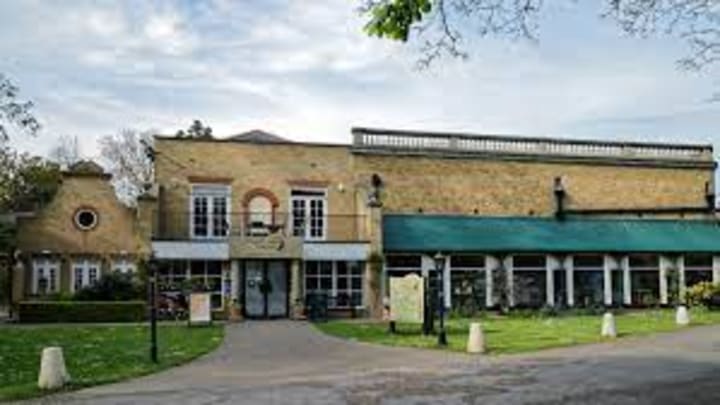 The Powell-Cotton Museum has one of the most unique and interesting private collections in all of the U.K. Visitors will find 19th-century natural history displays from Africa and Asia consisting of taxidermy and incredible scenes of African and Asian wildlife landscapes. The collection consists of oriental fine arts and porcelain, antique furniture, ceramics, weaponry and local archaeology.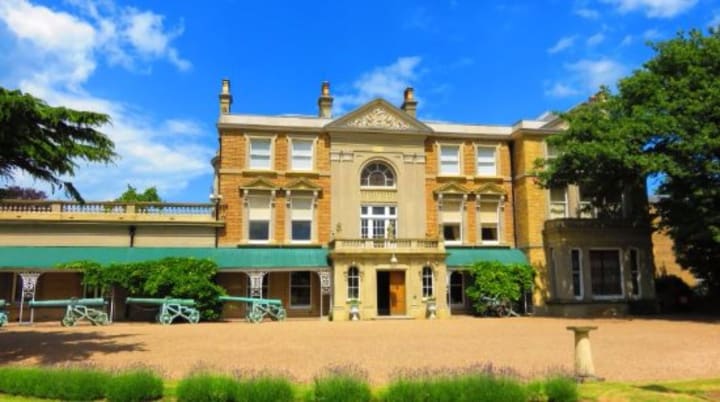 There is also a house known as the Quex House which has been around since the early 1400s. It was once owned by the Quek family who had an extensive wool industry. Visitors can go from the museum galleries to the Quex House to see the amazing displays of furniture, art objects and a lovely library.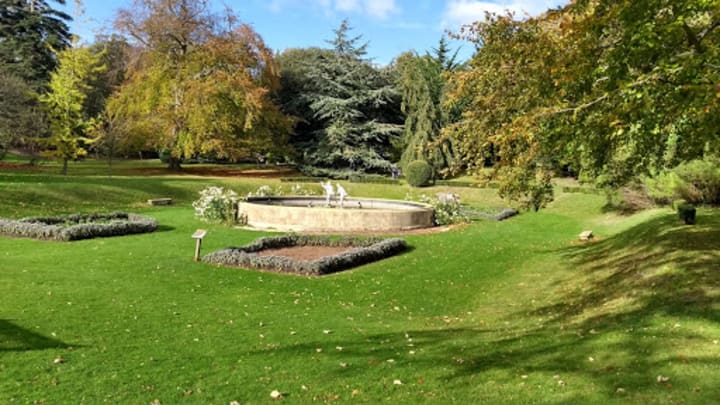 Visitors also have the pleasure of exploring the wonderful gardens which include lawns, herbaceous borders, exotic trees, ponds, statues, a woodland walk monument, croquet lawn and a historic Victorian walled garden.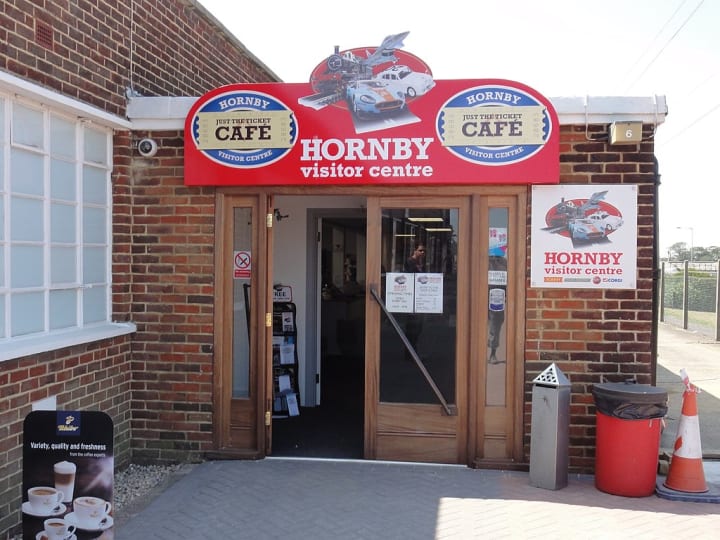 Hornby Visitor Centre brings people through the history of Britain's best-loved toys. You can see startling model railroad layouts among other displays.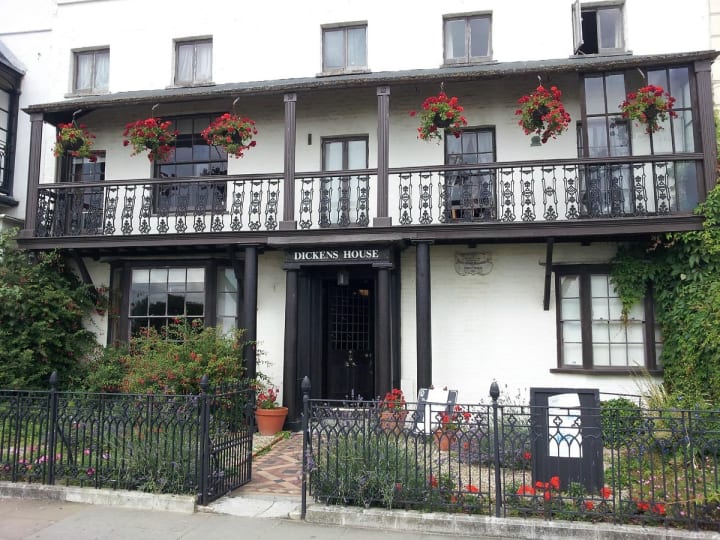 Dickens House Museum is located in a cottage that was the inspiration for Charles Dickens novel David Copperfield and the home of Betsey Trotwood. Dickens' son Charley remembered that they often had tea there with Miss Mary Pearson Strong. It was her right to stop donkeys from passing in front of her cottage. This became the donkey incident for the character of Betsey Trotwood. Those who have read the novel will recognize the parlor as Dickens described it. Visitors can see items that originally belonged to Charles Dickens among them letters he wrote about Broadstairs, his writing box and mahogany sideboard. There is lots of other memorabilia to treasure as well.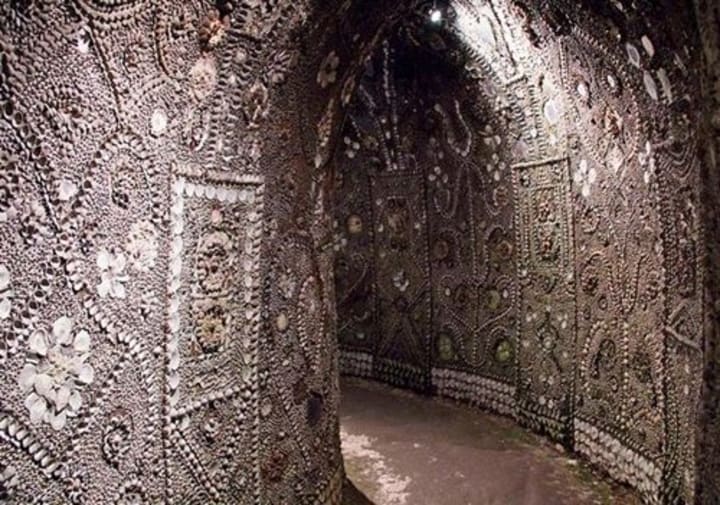 Margate offers visitors the astonishing Shell Grotto that was discovered in 1835. There are 21 meters of winding passages which are decorated with 4.6 million shells. You'll find that the walls are covered with images of gods and goddesses, trees of life and pattern of whelks, mussels and oysters.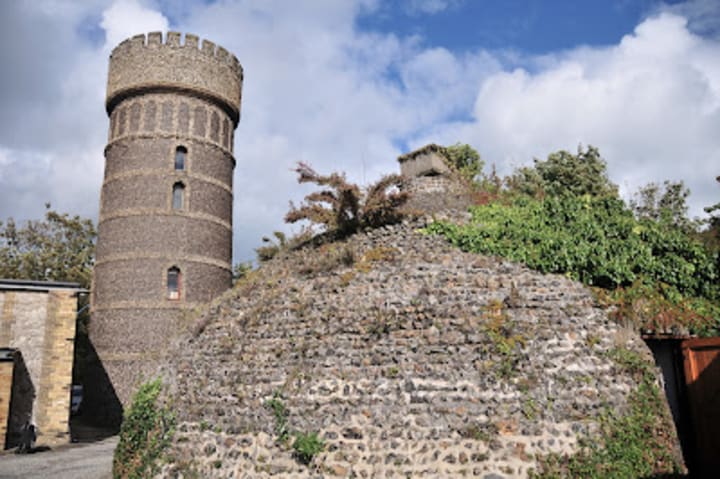 Step into the first waterworks built for Broadstairs now the Crampton Tower Museum and take a look at the works of a locally born Victorian engineer known as Thomas Crampton. Railways, transport and local history are on display.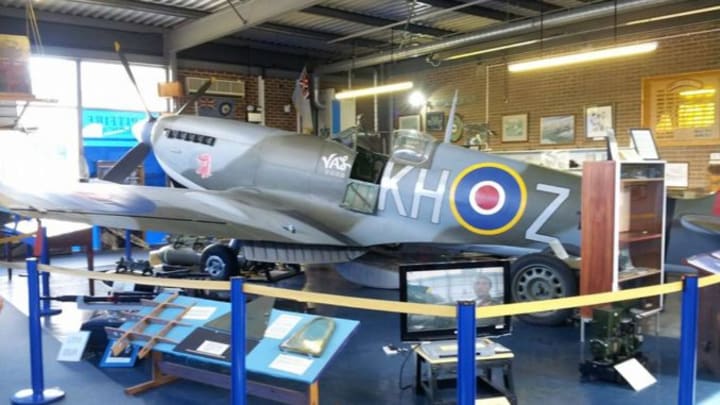 RAF Manston Spitfire and Hurricane Memorial Trust feature two WWII fighter aircraft that once served RAF.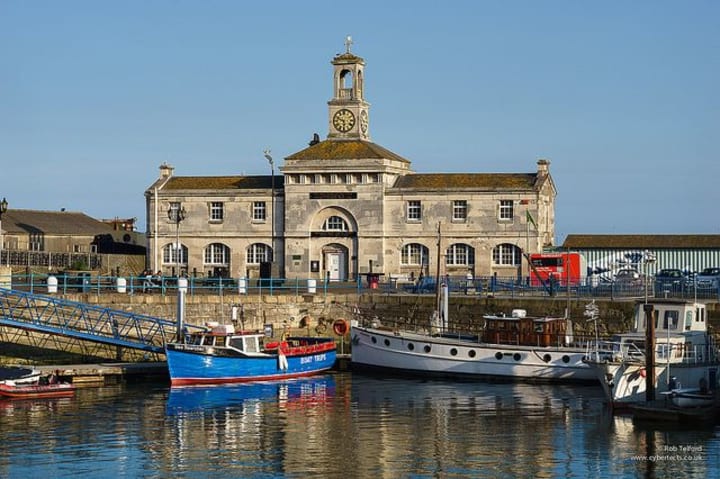 In the Clock House on the quayside at Ramsgate Harbor, visitors will find the Ramsgate Maritime Museum. The museum focuses on Ramsgate and the region's maritime past. This is also the site of the unusual Ramsgate Meridian from which U.K.'s Mean Time 5 mins and 41 secs ahead of Greenwich Time was calculated. In the museum, you'll find four galleries taking you through maritime history. There are permanent displays on the development of the Harbor, Navigation, Fishing, Lifeboats and Shipwrecks.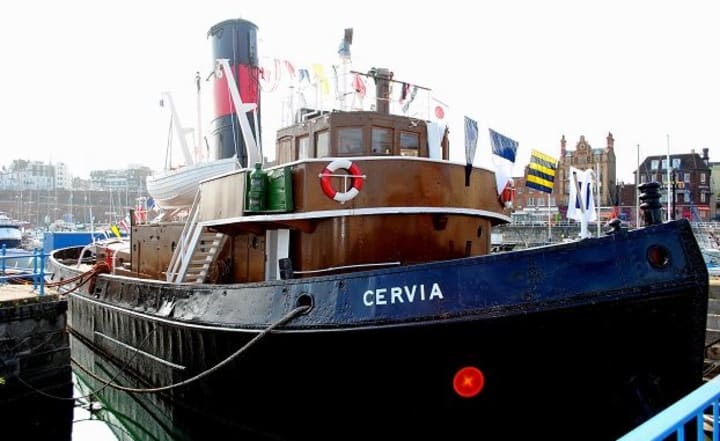 Outside of the museum, you can see "Cervia" which is the last remaining ocean-going steam tug that has been associated with Ramsgate in the late 1940s.
Take a break from museum walking and take to the great outdoors. There are 15 sandy beaches and bays just waiting for you and your family.
You can learn how to surf, sail or kite-surf. If you love swimming take a dip in the sea or in a pool. For golfers, there are great golf courses. Families can enjoy the wildlife-watching boat trips and kids who are into skateboarding, climbing and rollerblading will just love Revolution Skate Park.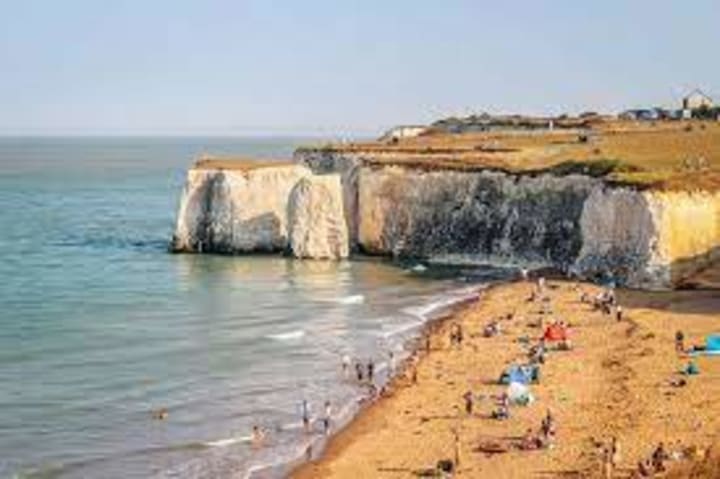 Take a wonderful and scenic 32-mile walk along the Viking Coastal Trail that runs past farmland and along sandy shores. If you prefer to see the amazing designs of Augustus Pugin and his sons take the Pugin Town Trail in Ramsgate. A walk through history is the 4-mile Turner and Dickens Walk between Turner's Margate and Dickens's Broadstairs.
In Thanet, you can also find great places to eat and drink among them places which offer fresh just-caught fish, fish and chip shops and even vintage ice-cream parlors. If you want to do some shopping there is Westwood Cross offering mall-style shopping. You can also find small independent stores with lots of interesting items.
So take your family on a vacation where you don't have to be among large crowds and there is something for everyone to like and enjoy. Museums for cloudy and rainy days, sunny beaches for swimming and fun in the sun and lots more.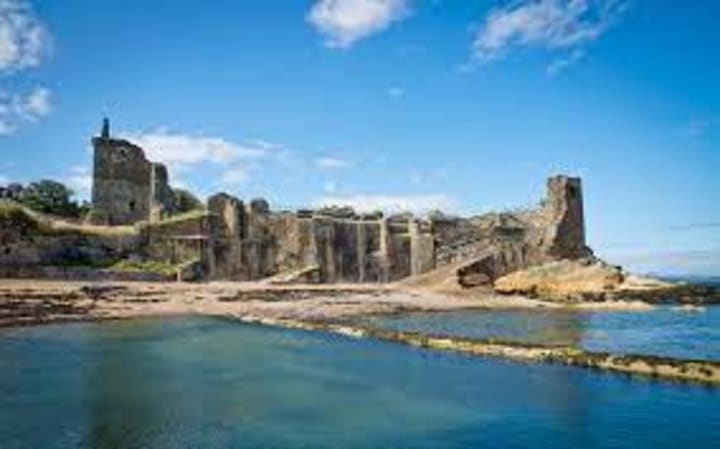 Exploring the Kingdom of Fife
If you're ever in Scotland you'll discover that there is quite a lot to see and do. If you are a fan of history then visiting the historic buildings in the Kingdom of Fife is just the thing to do. It is a lovely region with lots of colorful fishing villages.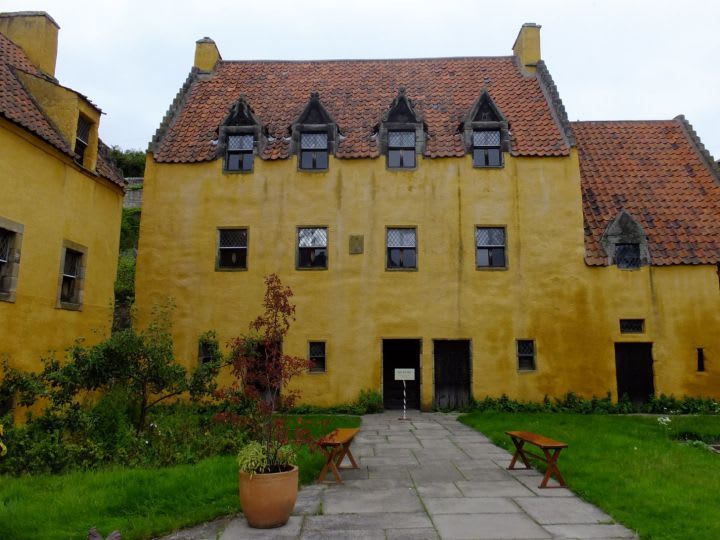 You will enjoy walking the cobbled streets of Culross which will take you back into the 16th and 17th centuries of Scottish life. This village has interesting historic buildings the Palace and Town House. The Palace has been renovated and there are lovely gardens to stroll in.
The Town House offers a great exhibition and there is an amazing tea room which is worth seeing.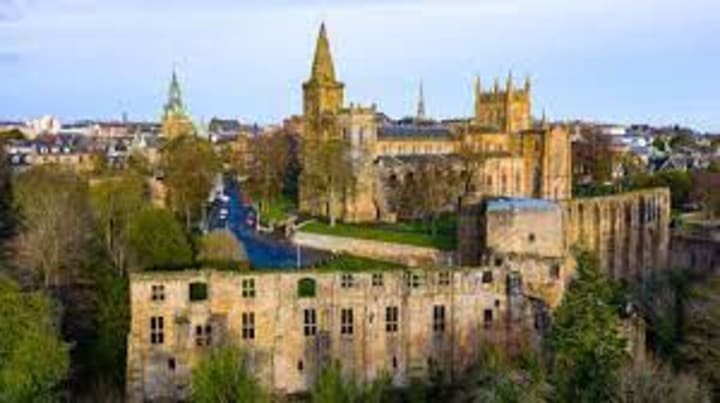 An amazing village to see and explore is Dunfermline which is the birthplace of Andrew Carnegie and has lots of interesting historic buildings. Carnegie was born here but is associated with the Steel Industry in the U.S. Dunfermline at one time was Scotland's ancient capital and is the resting place for a lot of Scottish Kings and Queens. Visitors can explore the remains of the Benedictine Abbey which was founded by Queen Margaret in the 11th century.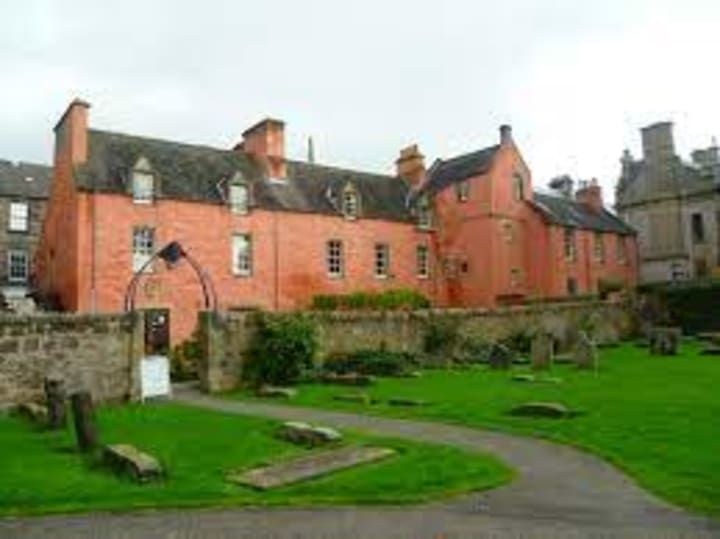 If you wish you can also explore Abbot House and discover all about Dunfermline, Fife and all of Scotland. There is a wonderful garden, a Tea Room and a shop.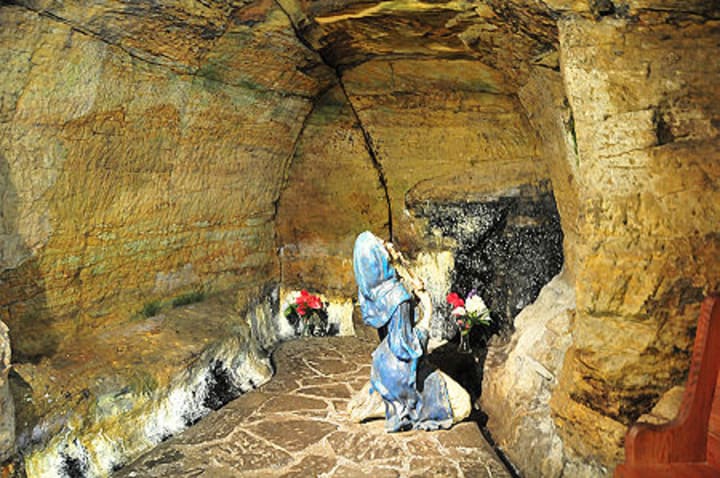 Perhaps seeing St. Margaret's Cave is more to your preference. This was the cave where Queen Margaret would go to say prayers. It was once on the banks of Tower Burn but now can be reached by more than 80 steps below a car park.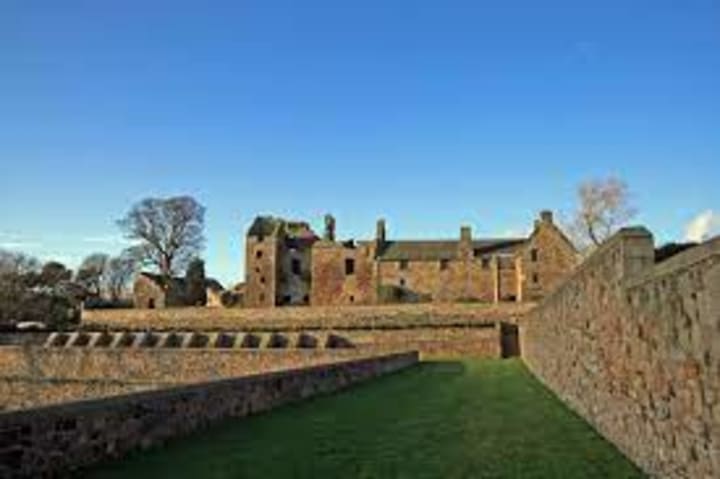 You will love to explore Aberdour which is a castle that was built in the 13th century. Visitors love to see the painted ceiling and gallery. The gardens are particularly lovely. For refreshments, there's a cafe.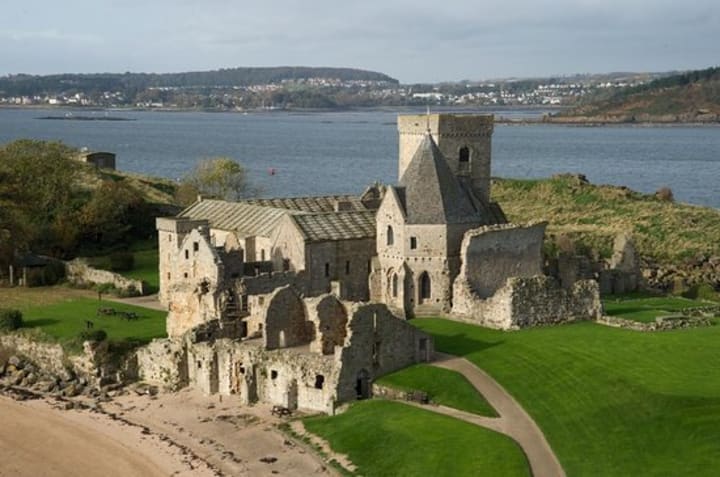 The Inchcolm Abbey is a wonderful place to explore; it's located on Inchcolm Island. Access to the island is at South Queensferry where visitors can get a boat to the abbey. The Abbey was built in the 13th century and it counts as one of the best-preserved monastic historic buildings in Scotland. You can also see wildlife all about. Besides the Abbey, there is also a garden, shop and display area.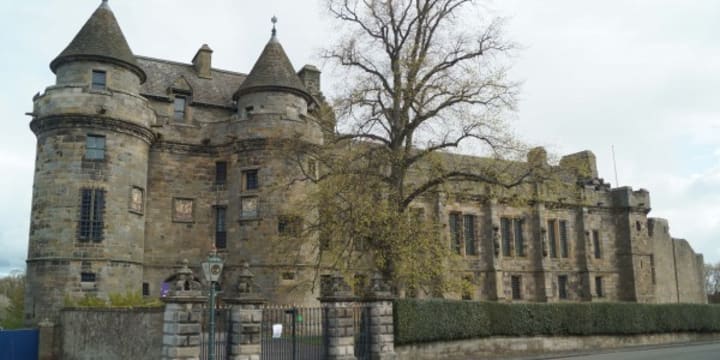 Another delightful place to visit is Falkland and the Falkland Palace. Inside the palace are wonderful tapestries. Outside you can walk about the lovely gardens and see the oldest tennis court in the world.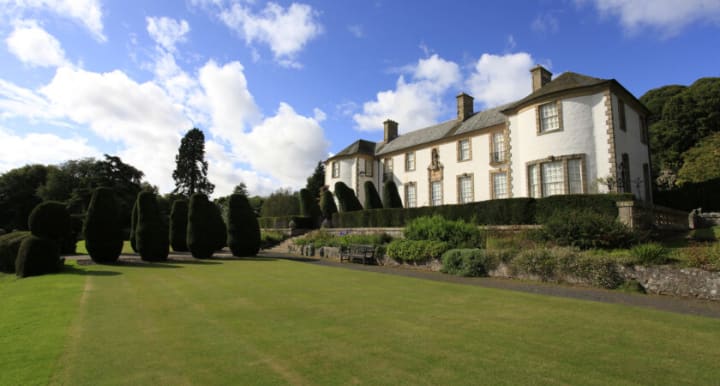 Visit the village is Cupar. Just outside of the village is The Hill of Tarvit Mansionhouse which is looked after by the National Trust for Scotland or NTS. Here you can feast your eyes on French, Scottish and Chippendale furniture and fantastic paintings. You'll love seeing the old kitchen and taking a look at the gardens, shop and tea room.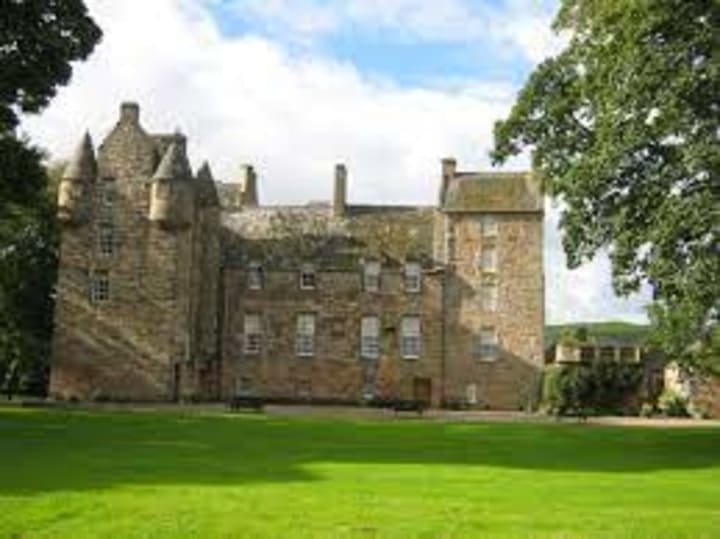 Another colorful and delightful fishing village is Pittenweem. Here you can explore Kellie Castle where you can look at the kitchen and a real Victorian Nursery. If you are interested in ghosts this is just for you since it's rumored to be haunted.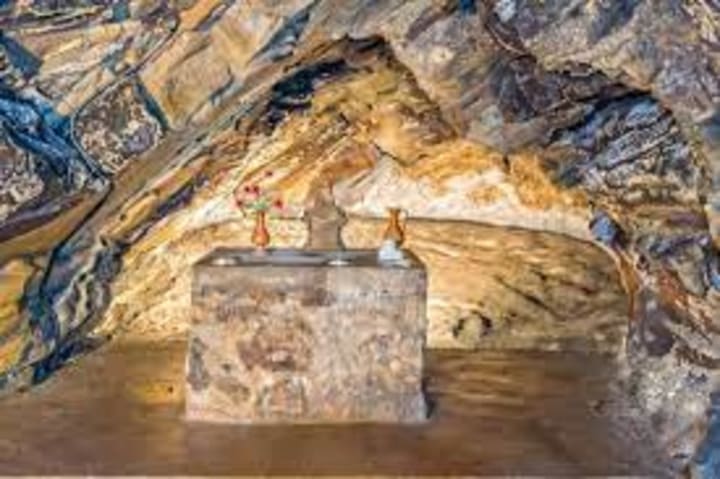 For more interesting adventures there is St. Fillian's Cave and it is thought that this ancient cave was where the monks used to store their boats. In the 18th-century smugglers were caught here. The cave was restored in 1935 and pilgrims still come here.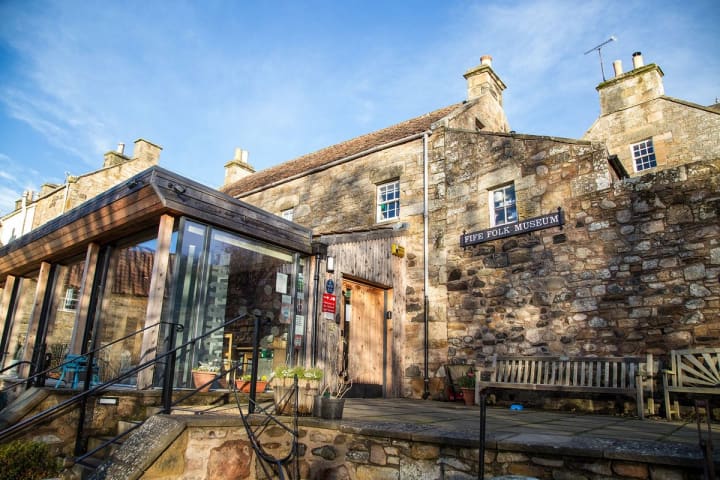 You can take a look at the Fife Folk Museum located in the village of Ceres. Relax in a coffee shop then take a look at the 16th century Scotstarvit Tower.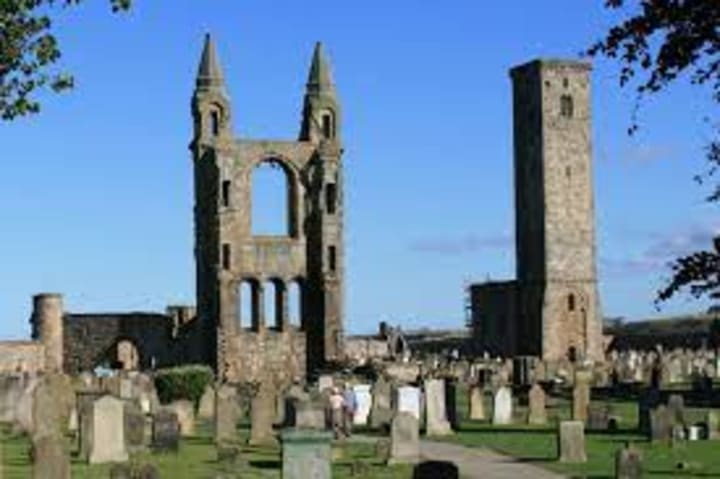 At St. Andrews, you can see the interesting remains of the Cathedral which was once the largest in Scotland and now is home to a medieval sculpture museum. From here you can get a great view of the town of St. Andrews by climbing to the top of St. Rules Tower.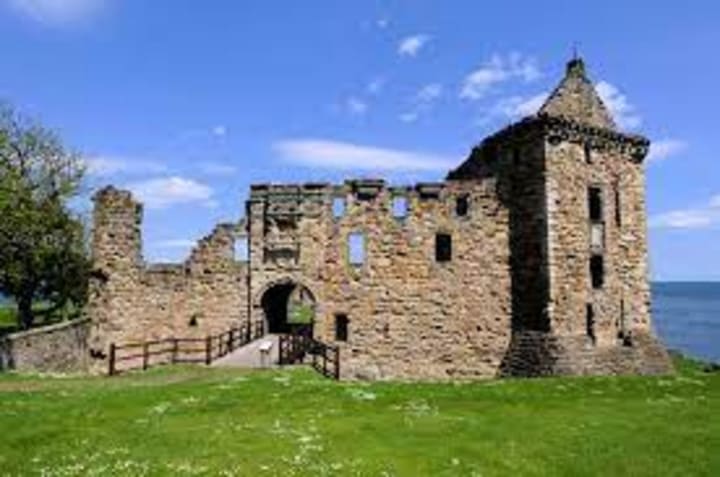 Take the time to also visit The Castle which was once the residence of the Bishops and explore the dungeon. There is a visitors' center where you can get lots of information.
These are just some of the great places and historic buildings which you can visit and see in Scotland. So the next time you plan a trip consider the wonderful things you can see and do in this very beautiful country.
europe
About the author
My passions are writing and creating poetry. I write for several sites online and have four themed blogs.
Reader insights
Be the first to share your insights about this piece.
Add your insights