Traveling Alone
My Experience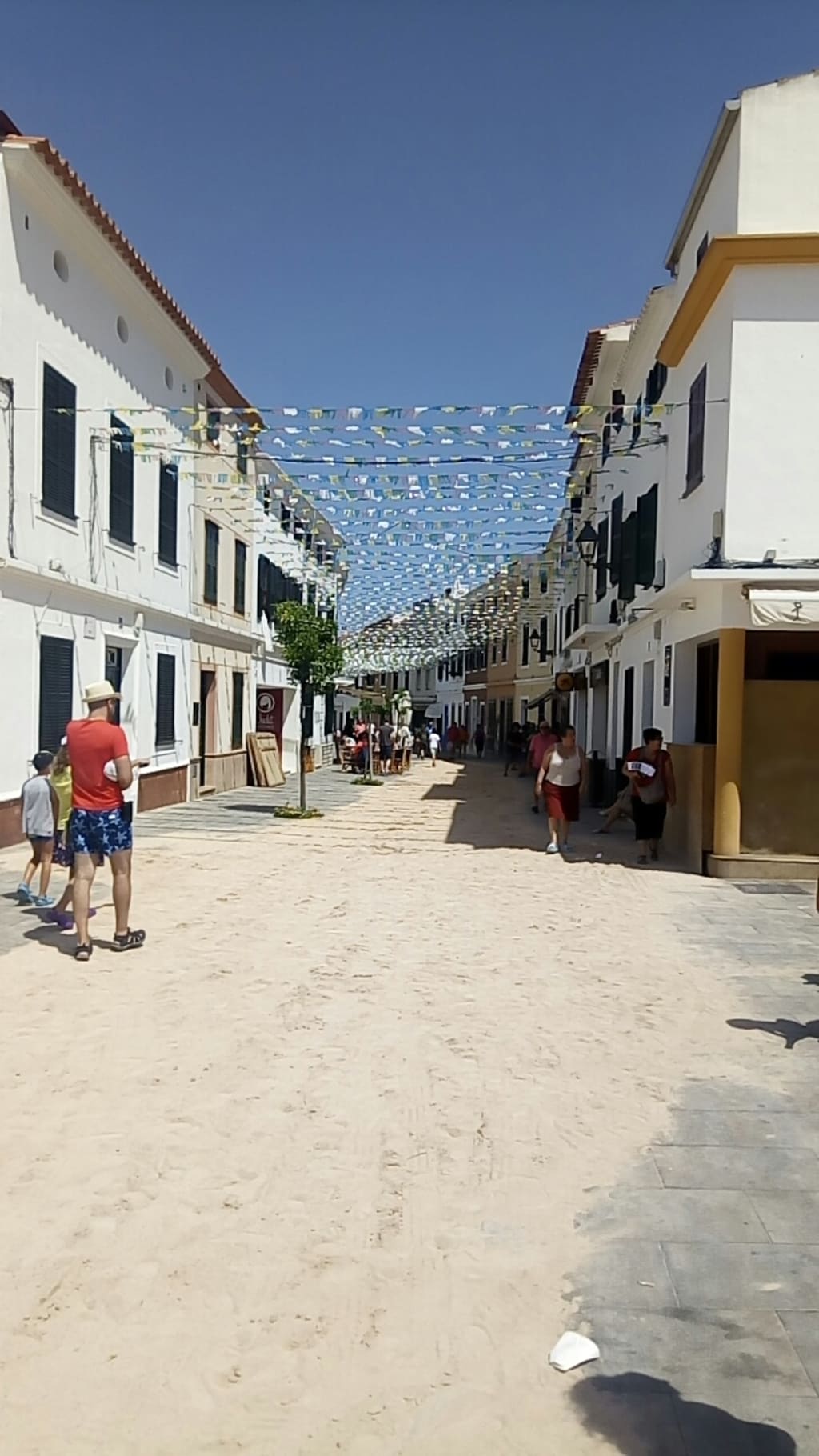 I believe that everyone should go traveling alone at one point in their lives because it really is a different experience to traveling with your family, friends, for work, or with school. For some people, traveling alone can be a daunting idea because they might feel that it is unsafe, or they may not be comfortable being alone, especially in a different country. For anyone traveling even with a group there are precautions that should be taken but I never once, as a solo female traveler, felt unsafe in my travels. For those who may feel uncomfortable being alone I think it is important to push ourselves outside of our comfort zone and experience something that is completely our own. This summer I traveled to a little island off the coast of Spain called Menorca as part of a five week European adventure. Each part of my trip was amazing in its own way, but Menorca was the only place I traveled to by myself.
Traveling alone was one of the most relaxing vacations I have had because the only schedule I was on was my own. Traveling with other people means compromising a lot so that everyone is having a great time and seeing what they want to experience. Sometimes that means pushing yourself to do activities when you really just want a break. This can sometimes be a great thing because you get to see things you might not have. For me, it was just so refreshing to see what I wanted to see and not worry about anyone else. Traveling alone also meant that I had a lot more flexibility to switch things on the fly if an event or a restaurant caught my eye. The only person I was answering to was myself.
On the other hand, I did find traveling alone lonely at times. I realized while I was in Menorca that for me one of the best things about traveling and experiencing new things was sharing those experiences with other people. I was in contact with my family and friends while I was in Menorca, but it wasn't the same as if they were there with me.
One of the things that helped combat any loneliness was the hostel I was staying at. A lot of North Americans I have talked to have really negative and distrustful feelings towards hostels but my experience with them was nothing but positive. I met some really interesting people at the hostels who were nothing but nice to me. I was initially very protective with my luggage at the hostels but many of the more experienced travelers were much more relaxed with luggage leaving it out and unattended all day having trust that no one would take advantage. That is the kind of community feel that I got from the hostels I stayed at that really helped when I was looking for people to share my excitement and experiences with.
Traveling by myself also helped me realize how capable I was. There was no one I knew in Menorca, I was completely reliant on myself and I did fine. Traveling alone also showed me that I could use some more work on being more outgoing with strangers. I did struggle with having the confidence to engage with the locals and people at my hostels which I would not have happened if I had been with people I was comfortable with. Overall, I'm really glad I did it because its important to push yourself out of your comfort zone and what better way to do it then by traveling to beautiful and amazing places.