Travel Plan That Took 10 Years
Travel makes us impatient in a good way and appreciate more at the same time.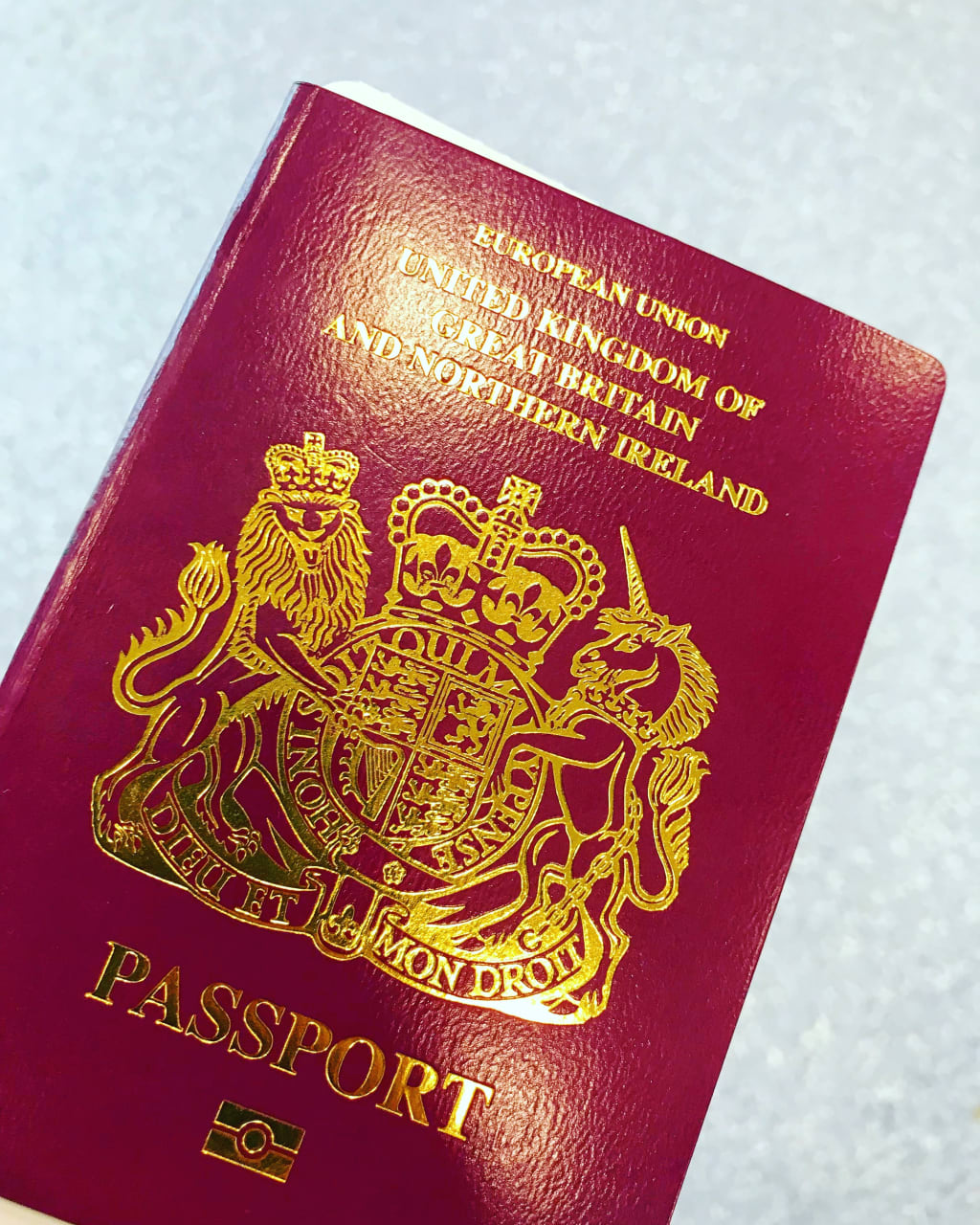 Photo of my passport at the airport, while waiting to board the flight.
OK, so I'm not really sure how this goes, but I've wanted to try it out for a while now. So here goes.
Where do I begin?
I've been traveling since I was a baby. Travel has and always will be a part of my life. The wanderlust is strong in this one (my attempt at adding a Star Wars reference, but oh well).
A bit of background, my family's bloodline comes from the Philippines with some parts coming from China, Korea and Spain.
We travel together a lot, the Philippines has been a yearly destination for our family ever since I was born and even before that for my parents.
However due to personal reasons, our last family trip to the Philippines was back in February 2007. Personal reasons being me and my siblings growing up and entering university and employment. It was harder to book time off at the same time and there was less relatives to visit.
Fast forward 10 years later, my mom and I were just talking while at lunch, discussing days off work or school we could take off. It was then, like a little light at the end of the tunnel, we finally found a break. My parents, myself and all my siblings were able to book 17 days off work or school for October/November time.
Okay I know it doesn't sound like a big deal. I mean, we travel together all the time, but it always ends up being somewhere in the USA or somewhere in Europe. We always wanted to spend as much time as we could at a destination, the Philippines basically had a long travel time for our previous trips. Our previous trips lasted an average of 10 days.
There and then, my mom and I decided to contact our usual travel agent, who was able to book us on an Emirates flight from Heathrow Airport in London to Clark International Airport in Philippines, with a stop-over at Dubai International Airport.
It was an overall 20-hour journey each way, but we didn't care. It was a family trip, OUR family trip that we always did every year.
This time, it was the entire family. It was our first trip back together to the Philippines in over 10 years. Safe to say, we were all very excited, me in particular. I love traveling and especially to the Philippines. The reason being it's always a fun and memorable time. The food, the scenery, did I mention the food.
While on the phone to our travel agent, we managed to book multiple excursions for the trip. We booked island tours, time at resorts with night swimming and even had time to plan sightseeing. We wanted to enjoy the trip together as much as we could.
After talking with our travel agent, I was so excited that I had to Facetime my dad and my siblings. Their reactions were amazing. My dad was so surprised that the flights were already booked. He hadn't been home to the Philippines in 10 years, so his emotions got the best of him and I felt for him when he started tearing up in joy.
My siblings were another story though; their excitement to being able to travel to the Philippines was on a different scale. After they found out, they got so hyped that they had to buy a whole new wardrobe for the trip. Okay, I over exaggerated, not a whole wardrobe, just an entire suitcase basically.
With the travel day looming closer, I could feel my excitement build up so much that I was waking up at 4am every morning for days, spending an hour a day researching what else we could do in the Philippines and for some reason looking for a portable Wi-Fi hotspot provider. No, it wasn't for Instagram or any social media; it was cheaper to communicate through iMessage/Whatsapp than trying to get international plans here in the United Kingdom. Not to mention, our iPhones were locked, so we were unable to swap out SIM cards for local ones.
I even researched the airplane we would be flying in. Of course, I had to check out the entertainment on the plane. The flight had all the Pirates of the Caribbean movies, the Fast and Furious movies, some new movies and live sports. I was definitely going to be entertained for the entire journey.
With each passing day, I was slowly packing all the clothes, accessories, necessities, souvenirs to relatives and tech I would be using, consuming or giving away during the trip.
On the travel day, our flight being an early flight, I was awake at 3am and only had 2 hours of sleep. I would normally be exhausted and groggy in the mornings. This time, it wasn't the case, I didn't feel the urge to go back to bed, but rather I was more alert than ever with no coffee or energy drink too might I add.
Travel from our home to the airport was booked by my sister in advance and I had organised all the items we would need for the day. Checking I had everyone's passports, airline tickets and ensuring that all luggage and hand carry were weighed and locked according to airline standards.
Upon arrival at the airport, we made our way to the airline counter to check-in. We could have checked in online, but I was experiencing issues getting online a couple of days prior. Our internet service provider was having maintenance. I couldn't check-in on the phone or tablet, as the mobile internet was too slow and plan consuming. This was probably the only time throughout the process where I felt really annoyed. The timing of the internet service provider maintenance and the fact we would be sat in random seats, rather than preferred seats.
We checked-in our luggage and made our way through airport security. We spent some time browsing the airport duty-free and finally making our way to the boarding gate.
My siblings wanted to sit by the airport windows to see the airplane we would be flying in, and of course a picture for their social media accounts.
I found a free seat next to them. Upon sitting down I got a slight nudge from my mom, who then smiled and said "we're nearly there, can you imagine it's been 10 years since we last visited the Philippines. It's so exciting".
To which I replied "10 years is a long time, but we're nearly there".
There and then I exhaled a sigh of relief, I smiled and thought to myself "this is going to be fun".