Travel Booking System
Online travel Bookings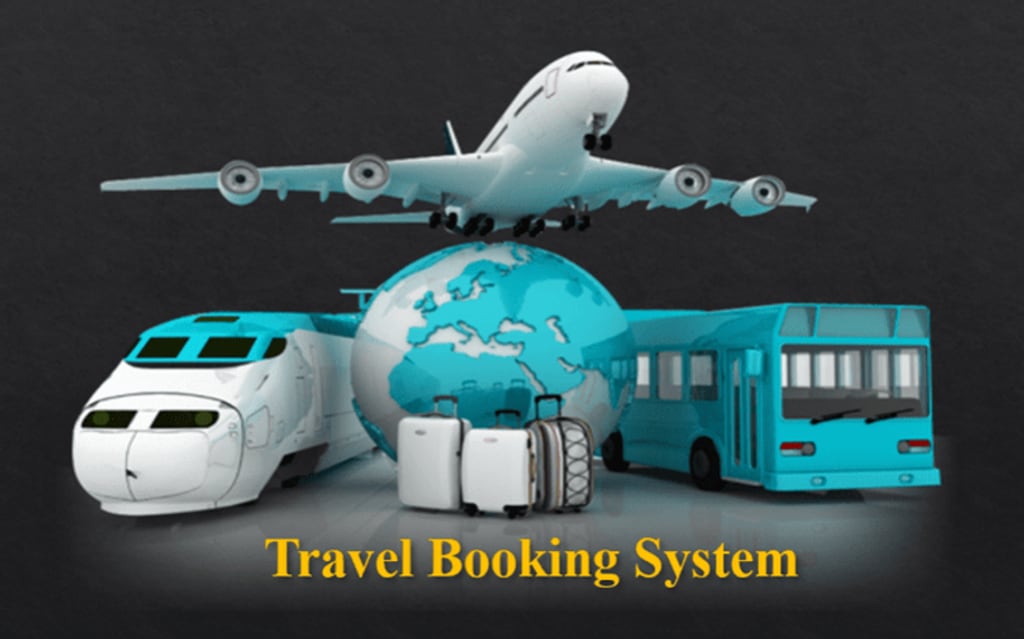 MartPro - A Flexible and Scalable Platform Empowering Online Travel Business:
Travel companies looking to develop an eCommerce platform for their needs can rely on MartPro. MartPro is a leading IT solutions company providing a wide variety of eCommerce solutions to clients across various geographical sectors and the travel and tourism industry does too.
MartPro is a fully-featured, flexible, and scalable platform, which enables travel companies the ability to automate existing labor-intensive processes, decrease the cost of travel, leverage additional negotiation opportunities, and potentially add new revenue sources.
MartPro serves as an end-to-end solution to meet all the needs of small & medium businesses in the industry and delivers the next-generation technology for travel commerce. The feature-driven solution develops the ability to quickly adapt to changes driven by upcoming market requirements.
We're passionate about travel. We are also passionate about developing solutions that help businesses give their customers more travel options and increase their travel revenues.
Innovation in Travel E-Commerce:
With the rapid growth of e-commerce and the emergence of online travel agents, it is obvious that our technology will help travel companies quickly adapt and succeed in a modern travel marketplace with solutions to increase online travel revenues.
As a leader in e-commerce travel, we at MartPro have played a key role in our ecommerce development platform to ensure that consumers have the most robust and customizable booking, ancillary, loyalty and vacation package solutions available.
Custom Online Travel Booking Software Development as Per Your Requirements:
Our team of experts provide you with, personalized design and functionality that not only build your brand but also improve sales and build long-lasting relationships with customers.
How customization can help?
 Get an edge in branding your business distinctively
 Reach your target audience more efficiently
 Meet long term goals following your growth strategy
 High-class design as per your target market
 Add high-end features specific to your business
Build an Online Travel Activity Booking Website:
MartPro empowers you to introduce your own travel activity booking marketplace platform. It bridges the gap between travel seekers and local suppliers. Besides being user-friendly, it is intuitive, search engine / social media friendly, easily customizable, and comes with 24/7 technical support.
With MartPro, you can create a travel marketplace that promotes on-the-go travel-related searches and offers travelers a seamless user experience. Designed with a robust infrastructure, it makes online travel platforms highly scalable.
Grow Fast with Powerful Marketplace:
 Your Marketplace, Your Way Complete control over the look and experience of your online platform.
 Complete Marketplace Platform to manage your online business in one place.
 Acquire Sellers and Customers, Get eager to develop your business.
Why choose MartPro for starting your Online Travel Business?
Responsive Design:
If users access the information on a personal computer, tablet, or mobile phone, responsive design provides an impeccable browsing experience.
Affordable pricing plans:
MartPro lets you build a brilliant, user-centric marketplace website without burning a hole in your pocket.
Multiple Revenue Streams:
Whether you talk about commissions, subscription fees or advertisements, you can start earning money from your web based venture easily and quickly.
Hassle-Free Booking Operation:
Since no one wants to have trouble managing things. Integrated schedule, simple bookings and fast approvals make MartPro a remarkable travel activity marketplace builder.
Social Media Integration:
End users can simply log in with their Facebook ID, it is quite so easy! And not only that, they can also share their activities on various social media platforms.
For more details, Pls visit our website
https://www.martpro.net/travel-bookings