Tourism in Israel
Ten of the best tourist sites to visit and fun things to do with kids, friends, family and even by yourself!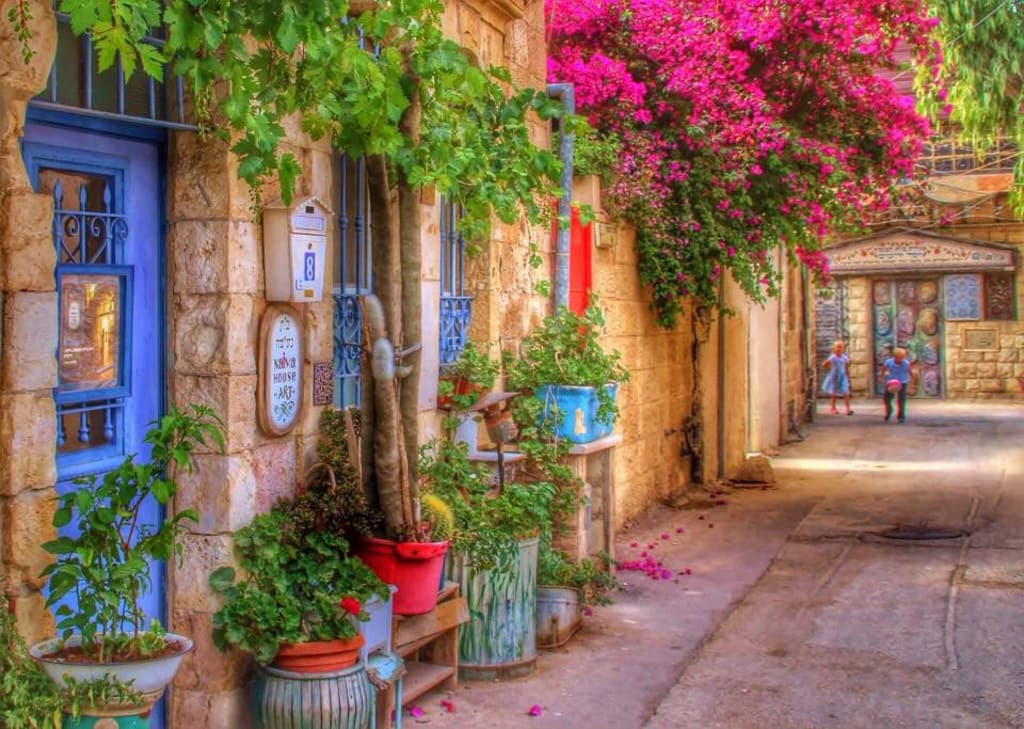 Nachlaot in Jerusalem, Israel
During my childhood, I did not travel outside of North America. The first international country I have ever been to was Israel in 2016 during March Break. Then, I went for a second time on the Birthright Tour in the winter of 2018. The first time I went, I liked it. The second time I went, I loved it even more because I was able to experience authentic Israeli culture in the villages as opposed to just experiencing Israeli culture in westernized cities like Tel Aviv. I did not believe that Tel Aviv was much different from Canada, since many of the people spoke English and it was not culturally enriching for me. Many of the things you can do in Tel Aviv such as attending the annual Pride Parade and visiting nightclubs with your buddies are things that many people enjoy in western countries such as Canada. Preferably speaking, the kibbutzim, the northern villages and Jerusalem were more culturally enriching and magical than places like Tel Aviv.
My family is not new to Israeli culture and the nation itself. My dad has been a tourist since he was 15 years old, and eventually attended university in the suburb of Ramat Gan, Telv Aviv in 1984. My dad still visits Israel for work and leisure purposes which he enjoys very much. During summer holidays, my dad and my stepmother make regular trips to Israel, but couldn't go because of COVID19 restrictions. Israel is like our second home. Since my brother was a child, he has been a regular tourist in Israel, and now has his own apartment in Ramat Gan, Israel. My mom has only been once, and the flight back to Canada was a pain for her!
Here are 10 of the greatest places and activities I recommend you take advantage of during your trip to Israel!
1. Visit the Kishorit Village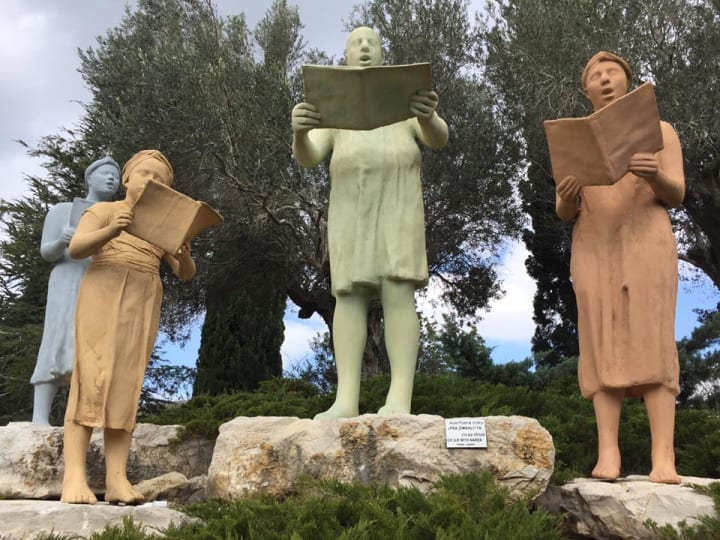 Kishorit Village is one of the most unique places in the north of Israel. During the Birthright Tour, I had the opportunity to tour around the village, even to meet some of the diverse residents who inhabit the village. The village houses people with exceptionalities, with the majority of the villagers having some form of cognitive impairment and mental health issue. This picturesque village consists of several shops, a vintage-resembling dining area, a colourful vegetable garden, a dairy farm, a dog kettle, a vast field, a horse farm and a winery where the residents have the chance to work at. I personally loved the dog kettle, the dairy farm and the shops that were operated in the village. The overall place was just amazing to me, and the people were extremely friendly and welcoming. I remember meeting some of the female residents who were very kind, with one of them running up to me and hugging me at one point during the tour. I recommend visiting Kishorit and getting a taste of what it is like for the villagers living with a disability. It will really open your eyes to amazing things and teach you lifelong lessons. All you need to do is just contact the place and they can arrange something for you.
2. Rejuvenate and rest at Ein Gedi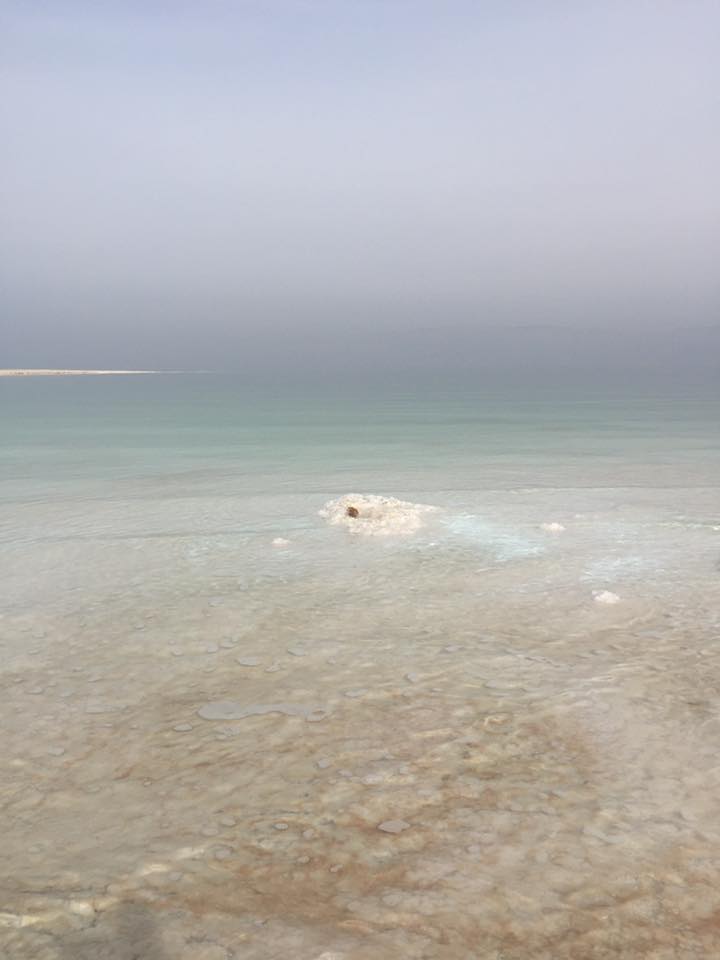 Ein Gedi is a place that I would consider paradise. With all of the vibrant flowers, exotic baobab trees, the holy dead sea, the gorgeous palm trees, and tropical green grass and trees, Ein Gedi is what you woule consider an enchanted place to visit. There is a nice cafe where visitors can grab something delicious to eat during there stay at Ein Gedi, as well as a big resort and spa where visitors also have the option of shopping for holistic products and splurging on spa treatments. I personally admired the outdoor aspect of Ein Gedi, such as floating in the Dead Sea with my book one afternoon and taking photographs of the garden as I was leaving. I have been to Ein Gedi twice and I always had a fun time here. Ein Gedi is a perfect spot to visit for nature lovers of all ages.
3. Splurge at the Mahane Yehude Market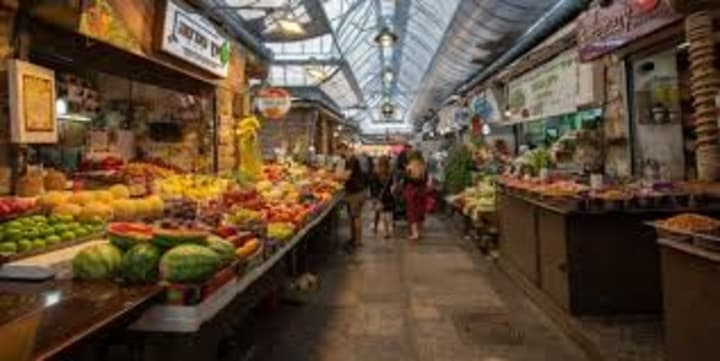 The Mahane Yehuda Market is one of the top tourist spots in Jerusalem. People like to take advantage of everything that is offered and shop for things like produce, jewellery, clothing, souvenirs, cultural artifacts and enjoy an authentic Israeli deLica und like baklava. It has been a while since I visited the Mahane Yehuda Market, but I loved every part of visiting here. Even if I did not purchase anything specific, I loved discovering and looking at the souvenirs that were sold by multiple vendors. The Mahane Yehuda Market in Jerusalem is one of the places that I would recommend tourists visiting, even if you don't plan to purchase anything. It is even a good place to come for a quick bite to eat. Kids will also enjoy coming here.
4. Walk around the Tel Dan Nature Reserve
This place brings me back to the most fulfilling days I have had on the Birthright Tour. Besides Ein Gedi, my favourite tourist spot would have to be the Tel Dan Nature Reserve in the north. Like Earl Bales Park and Mill Pond in Canada, the Tel Dan Nature Reserve has so many interesting things for tourists of all ages to enjoy and do such as taking photographs and visiting specific areas such as The Pistachio Tree Lookout and Abrahams Gate. During your visit to the Tel Dan Nature Reserve, there is a little gift shop where you can purchase things like a stuffed animal or even a little ice cream treat to savour while enjoying your time at the park. The Tel Dan Nature Reserve will make a perfect day trip for people of all ages. I recommend visiting with your families and friends, as this is a huge park and it's easy to get lost.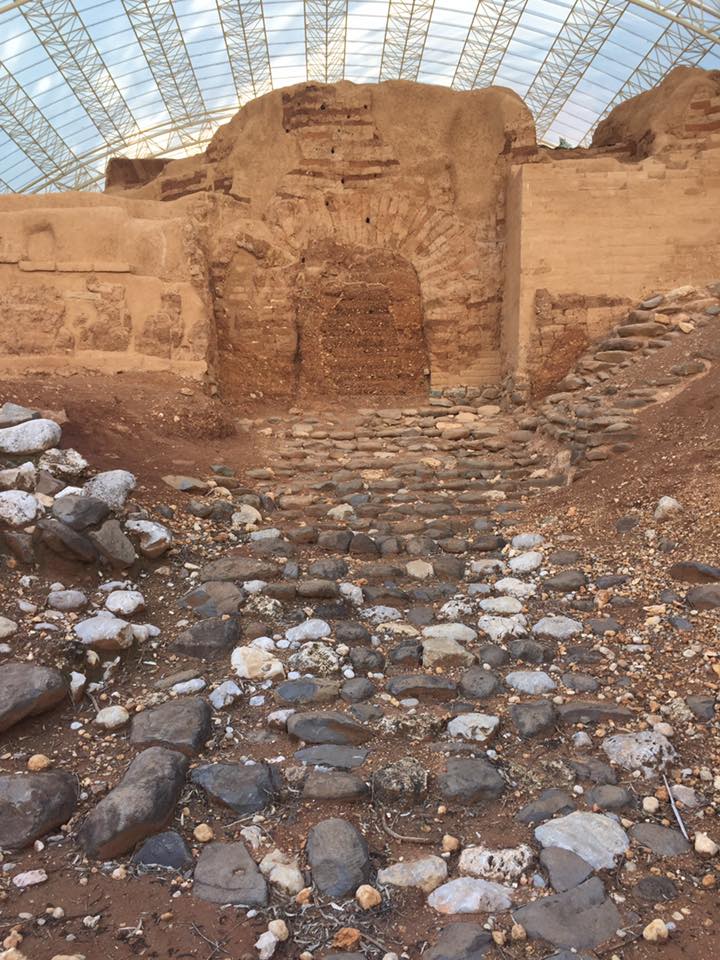 5. Have a good workout at the Masada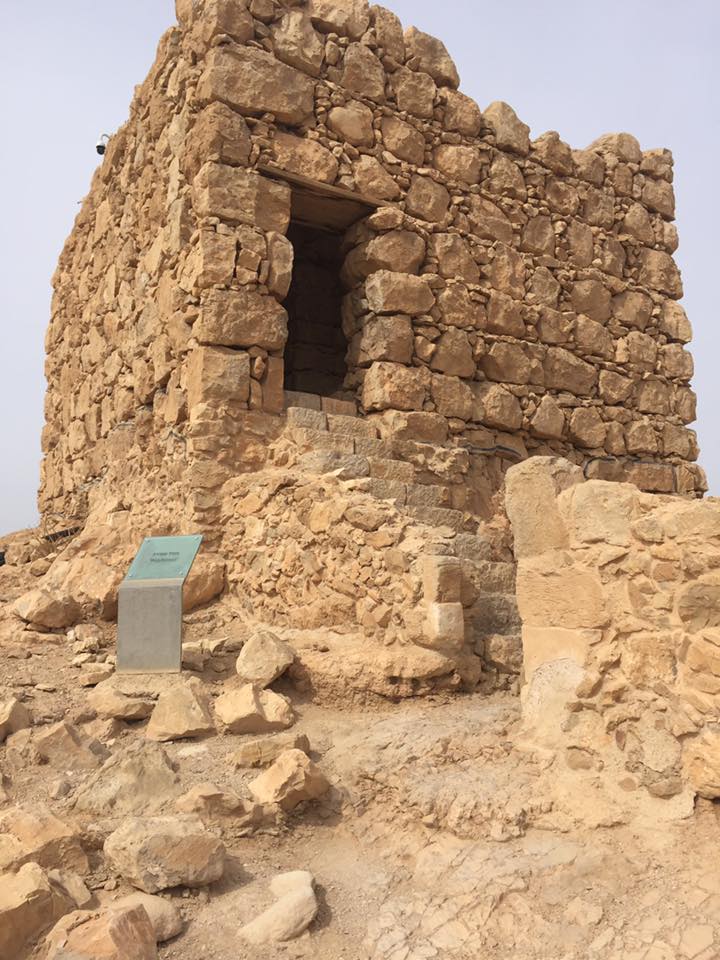 I loved this place, and I remember successfully making it to the top of the mountain, even though I struggled from time to time. Masada is one of the best attractions to visit if you want to do your killer workout in an ancient setting outdoors. Despite the Masada being a historical place for people to tour around and host events such as Bar/Bat Mitzvahs, the Masada can also be an outdoor gym because you will be spending your time climbing up the mountain. I don't recommend this place for young children, since the stairs are kind of long and would be too much for kids to handle. Climbing the Masada is an ideal activity to do with older kids, friends and even by yourself if you are travelling to Israel solo.
6. Visit and enjoy the company of some furry friends at the Jerusalem Biblical Zoo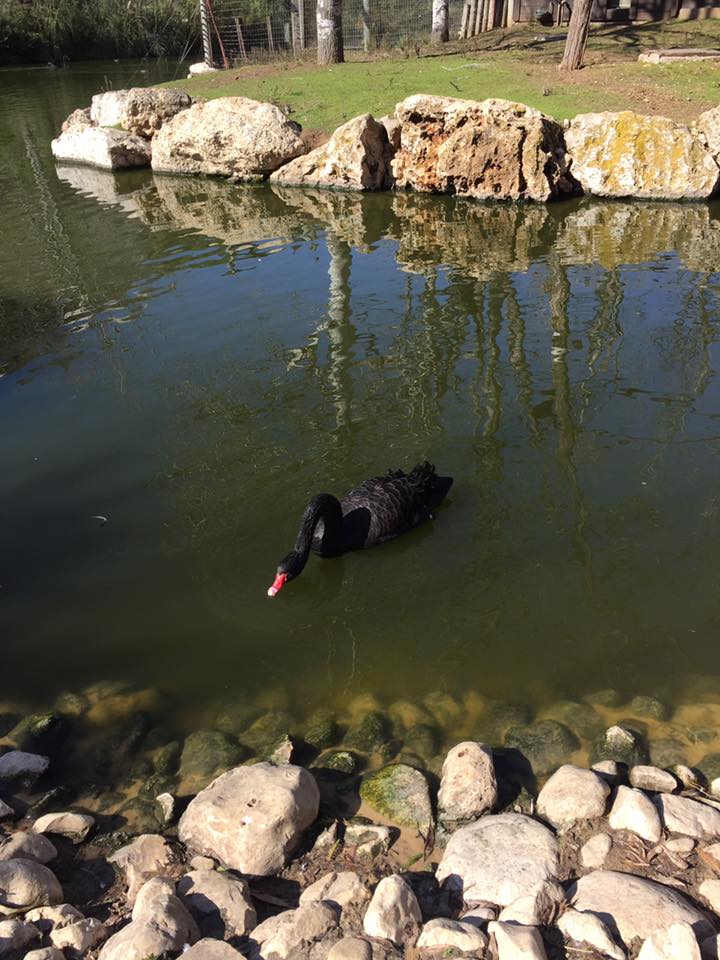 In addition to all of the amazing historical sites I have visited during the two times I have visited Israel, the Jerualem Biblical Zoo is a place I would consider one of my go-to attractions. The zoo is not your usual Toronto Zoo kind of attraction; this place is rich in history, spirituality, and the whole environment will take your breath away. There are so many animals to see such as Ducks and Parrots, specific spots to hang out in, and will make a great day-trip with kids of all ages. This place is more like a park than a zoo, since it is extremely huge.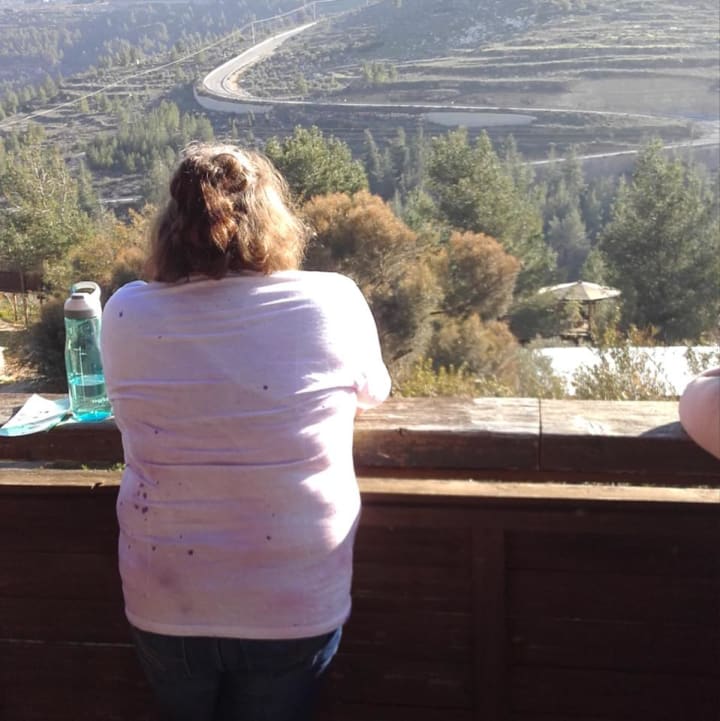 7. Have some fun in the sun at some of the Tel Aviv Beaches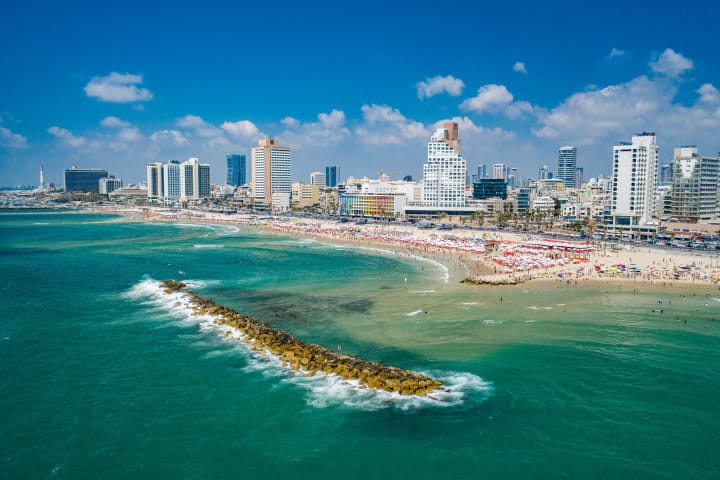 Even if I preside the villages over Tel Aviv, there are two specific things that I respect about Tel Aviv- the gorgeous turquoise ocean and ivory sandy beaches. I love going to the beach just as much as I enjoy visiting all kinds of parks and public gardens, because I simply love doing the smaller things like listening to the music of the waves, sensing the fresh summery breeze, listening to music, spending time with my loved ones and reading at the beach. As always, the beaches are packed with tourists and locals playing beach volleyball, gathering with friends and family, dancing, rejuvenating, sunbathing, swimming, frolicking, picnicking, partying, drinking and meditating. For any purpose or occasion, Tel Aviv is the best city to take advantage of all the majestic beaches. If you are the kind of person that loves the beach more than anything, Tel Aviv will be your ultimate city to stay in!
8. Visit the Shalva Children's Centre in Jerusalem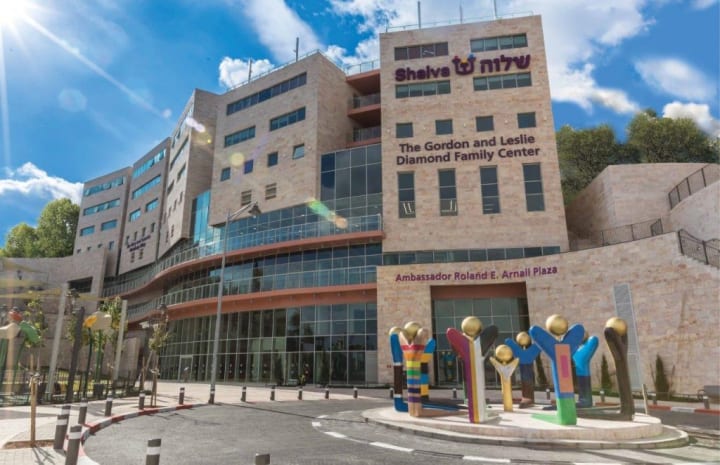 The Shalva Children's Centre is located in Jerusalem. The centre serves the special needs population through recreational programming, employment support, community engagement and outreach support services. The individuals that Shalva serves have different exceptionalities and needs, with the majority of them having moderate to severe intellectual, developmental and physical disabilities and such as Down Syndrome and Cerebral Palsy. As tourists in Israel, there are a wide range of community events such as the annual Marathon that you are free to participate in. In terms of touring the actual place and meeting the participants/staff of the organization, you would have to call in to arrange something. Either way, this is a good place to explore while you are touring Jerusalem.
9. Explore an Israeli Army Bunker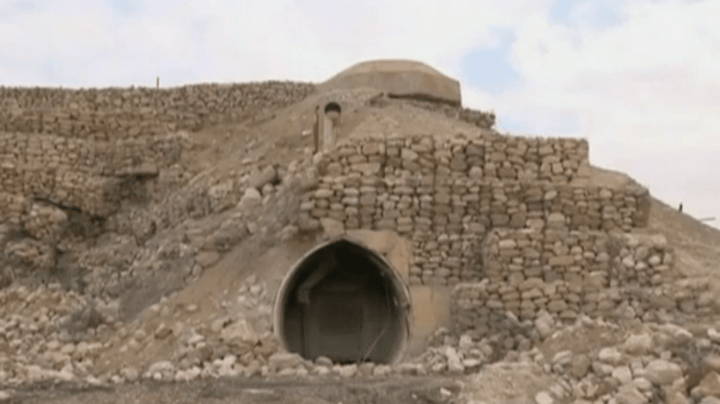 This is the spookiest part of Israeli tourism. When you dive deep into the border of Syria, tourists have the extravagant opportunity to discover some of the abandoned army bunkers and spend some time in nature at the same time. It is not recommended for younger children, but it would make a perfect excursion for parents with older children or even if you decide to go with a couple of friends who are interested in exploring the army bunkers and the abandoned parts of Israel. I do not suggest going by yourself, because you'll never know what you will encounter on the borders of Syria. You're better off going with someone as opposed to by yourself, even if you are travelling alone; maybe ask one of your Israeli friends if they can join you, if possible! I remember visiting this specific spot during the Birthright Tour, and I absolutely loved the fun of being scared and exploring the abandoned places. If you don't favour scary places, don't visit! If you absolutely love the thrill of exploring army bunkers and dark places, this is the place for you, your families and friends to discover!
10. Discover hidden gems and the magic of the Kibbutzim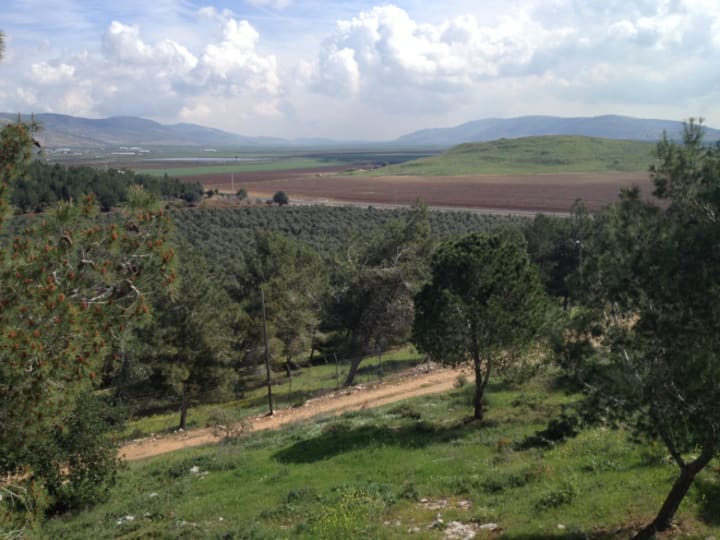 You can't expect to come to Israel and not discover the magic of the kibbutzim (communal settlements of Israel) for once! The elite things about the kibbutzim are the natural gardens that are owned by the villagers, the little shops that you don't often see in the cities, the unique old-fashioned buildings, the little village huts, the various kinds of farms and the amount of hospitable people you will encounter. The kibbutz is nothing like the cities of Israel, because they are smaller, quieter, more peaceful and exquisite if you are the kind of person that loves spending time in nature and visiting historical sites over attending nightclubs or visiting action-packed shopping malls. Not only will tourists get to experience the natural and more remote part of Israel; they will also get to learn more about the culture and the history in places like the Zippori National Park in the capital of Galilee and Yiftahel in the lower Galilee. Kibbutz Hannaton is another kibbutz that I recommend visiting, which is one of my favourite places in Israel.
Anything else?!
Even though I have only been to Israel twice, I was still able to get enough out of the Israeli culture, especially in the north. In 2018, I went on the Birthright Tour for young adults with multiple abilities, and I remember having the best time of my life. I was not homesick and I remember crying a few days before going home, because I didn't want to leave. I love meeting all the nice people who joined us, the tour guide as fantastic and I did some of the most fun things on that trip, compared to when I went the first time with family. I still remember Birthright like it was yesterday. I have made some unforgettable memories and met some of the most hospitable people.
Post-pandemic days will be the ideal times where people would want to travel more than usual, especially after lockdown! If you have a penchant for history, spirituality, culture and nature, there are a number of places that people can choose from. Israel should be one of those places to consider for your post-pandemic vacation! I hope you enjoy reading this blog just as much as I loved writing this blog. Don't forget to like, share, send a tip and follow me on Instagram (@naturalbibliophile22) for upcoming Vocal stories! Take care and have a great week! Shalom chaverim sheli! (English translation: Peace to you my friends)!