Top things to do on a Honeymoon Vacation to Singapore
- A trip unlike any other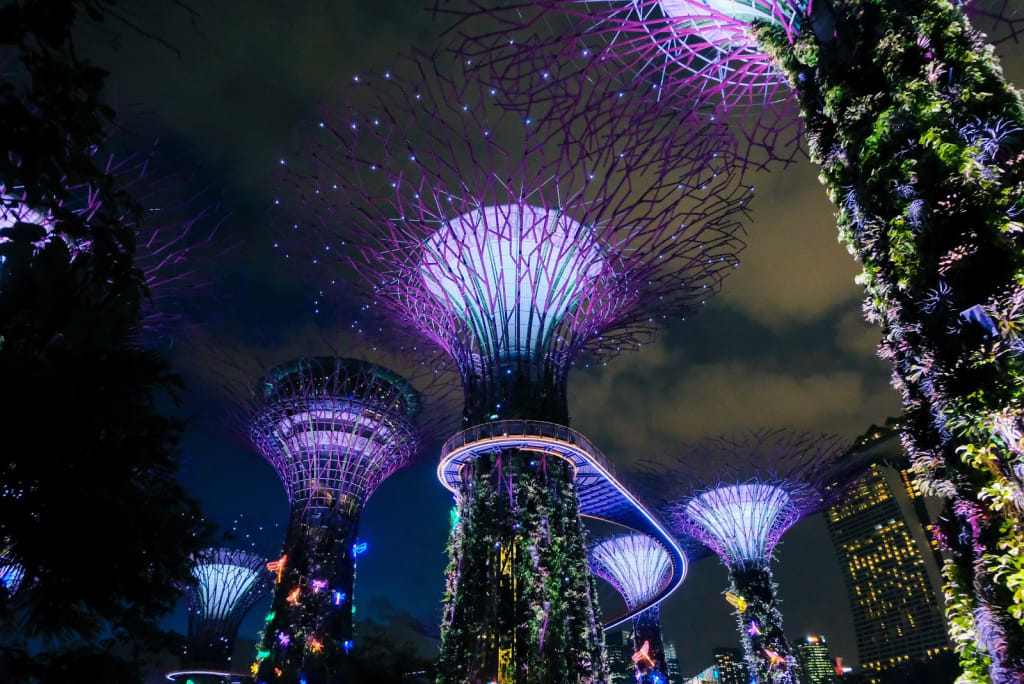 First thing that comes to mind when we talk about Singapore is the busy city with a crazy number of world famous attractions. But the place has so many things to offer if you are a couple looking for a romantic trip to Singapore. The city is not a paradise for couples like Maldives but the place has ample things to amaze you and your loved one. In this article we take a look at the must-do things in Singapore if you are a couple to get the best out of your romantic vacation to Singapore.
Gardens by the Bay
Gardens by the Bay blends Nature, Arts and Science with stunning architecture. Travel through the nine areas of the Gardens to have a wholesome experience. This was always a romantic place for lovers to relax and enjoy a flowery breeze with a warm sun. The 101 hectares have cascades, cooled conservatories and high-rise vertical gardens seen from multi-story paths make it a perfect place for honeymooners to visit.
At night, the gigantic trees are lit up to create a beautiful, new world view of multicoloured LEDs Dine and enjoy some fine foreign cuisine in the restaurant above the tallest 'tree.' Besides that, the Cloud mountain, the 35 metres tall structure, and the Flower Dome are two big highlights. The flower dome has about 30,000 plants.
Boat Ride on Singapore River
One of the best activities in Singapore is to admire the city 's stunning sights when cruising the Singapore River. You can go on a boat down the river at night, see the spectacular laser light on the harbour, or you can take a day trip to the iconic architecture and skyline of the area. You could either choose an authentic Bumboat or if you want to take this tour in the late evening once the place lights up, then your best bet is to opt for a cruise along with a dinner. This would be a perfect combination for couples in Love.
S.E.A Aquarium
S.E.A. is the biggest aquarium on earth until 2014. That's when it was overtaken by Chimelong Ocean Kingdom in China. With 49 aquatic ecosystems accounting to a total of 100,000 marine animals covering more than 800 species. This is one of the major highlights of the Island Sentosa. Here you can experience the beauty of the pacific. You'll discover many interesting species with the likes of Manta Rays, Stingrays, colourful coral fish, lobster, sharks and more. Exploring these amazing marine animals is a wonderful experience for couples.This is one of the must do things while you are in Singapore for your honeymoon.
Night Safari
Even if you are not a person who is so much inclined towards zoos or visiting wildlife parks, you would surely love this. Because this isn't the ordinary wildlife park that you would visit on a vacation, this is the world's first nocturnal wildlife park. You can catch a guided tour on the Singapore night safari, a tram safari, or take paths to seven geographical areas with the accompanying night monster. This is a home to 115 species of nocturnal creatures that comes to life after the sunsets. You can see animals grazing, hunting and roaming under the moonlight.
Cable cars
Cable cars are one of the first few things that comes to mind when we talk about SIngapore. Imagine having a great dinner with your loved ones, with the panoramic view of almost all the close by attractions. This whole journey starts from the Faber peak in Singapore at a height of more than 300 feet above the sea level. hIn a secure glass cabin, you'll be floating on a Sentosa Line or Mount Faber Line ropeway, take in the panoramic view of the breathtaking cityscape and pick it up on your camera. It would take around an hour for the cable car to pass three times between Mount Faber and Sentosa.
Chinatown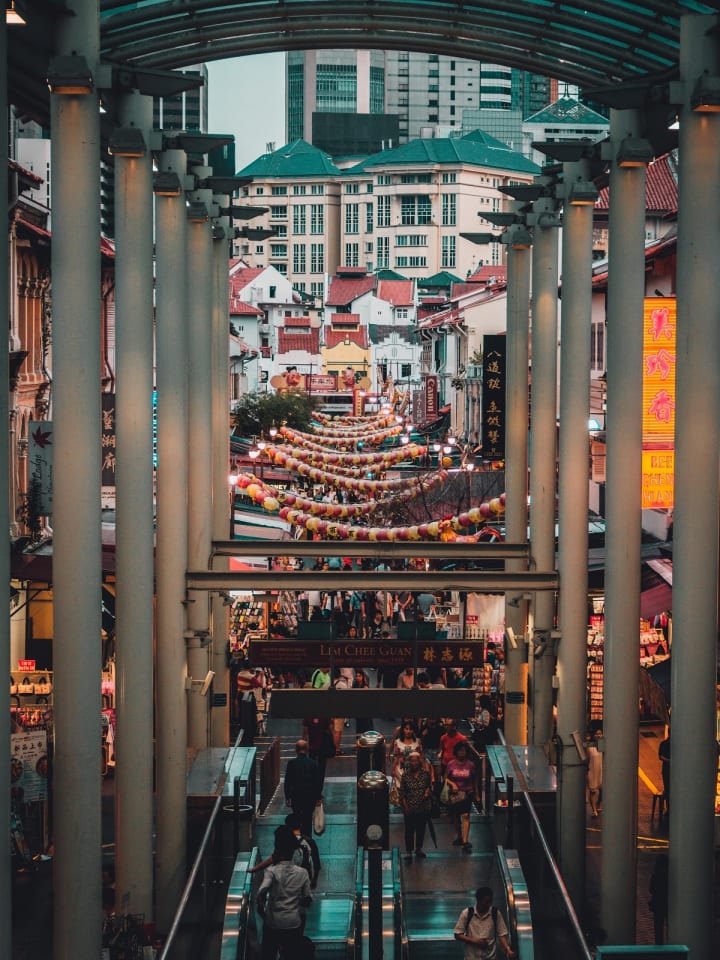 Source: Unsplash
Chinatown, Singapore, is a cultural subzone situated in the central part of Singapore inside the Outram district. Chinatown has a predominantly clustered ethnic Chinese community with strongly Chinese cultural characteristics. In addition to temples and unique architecture, it is full of fashionable restaurants , cafés and bars. Chinatown is among Singapore's most visited shopping areas if you enjoy shopping. This place is a rare blend of old and new, a unique one. Strolling along the narrow streets are more than enough to keep you engaged.
Singapore is a brilliant destination with a lot of things to do for a lot of people. But if planning is not done in a proper way without understanding one's needs, you might end up without a wholesome experience. Check out the Singapore honeymoon packages offered by pickyourtrail to get the most out of your visit to Singapore for the Honeymoon.