Top Hawaiian Beaches Worth Visiting
John Gavin Laguna Beach on the top Hawaiian beaches that are worth visiting.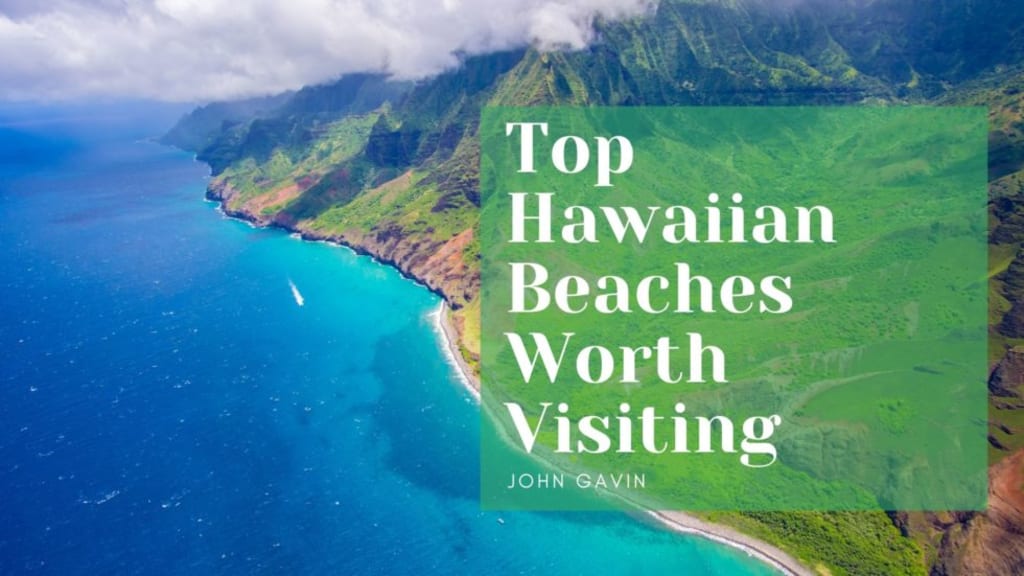 Are you thinking of traveling to Hawaii? Hawaii is full of beautiful sunsets, beaches, and resorts. With so many magnificent beaches to choose from, it can be challenging to decide which ones are most worth visiting. Keep reading to find the most spectacular beaches across the islands of Hawaii.
Waikiki Beach, Oahu
One of the most well-known beaches in Hawaii, Waikiki is a must-visit. This trendy beach is popular with tourists. Don't forget to visit the famous Royal Hawaiian hotel for a tropical cocktail.
Big Beach, Maui
Big Beach in Maui is impressive, boasting a wide beach with beautiful scenery. Enjoy space and privacy at this beach because it is just so large. The waters are rough, perfect for water sports like surfing and boogie boards.
Ko Olina Beach, Oahu
Traveling with children? The calm, shallow water of Ko Olina is perfect for little ones to experience the ocean and allow parents peace of mind. There is also a Disney Resort nearby for added family fun.
Hanauma Bay, Oahu
If snorkeling in a tropical paradise sounds like the perfect getaway, Hanauma Bay is at the top of the list. Tour buses are not allowed in this nature preserve because the ecosystem is fragile and essential.
Waimea Bay Beach Park, Oahu
For a more secluded beach stay, try Waimea Bay Beach. During the winter months, pro surfers visit the area because of the massive ocean swells. Professional surfing competitions are also held in the region.
Hulopoe Beach, Lanai
Looking for luxury on a beach vacation? The Four Seasons at Hulopoe Beach is one of the most upscale resorts on any Hawaiian island. Tidal pools at this beach make a perfect place to swim and snorkel.
Kalihiwai Beach, Kauai
If going where the locals go is appealing, Kaihiwai Beach is the answer. Surrounded by beautiful cliffs, the waves in this small area are perfect for body surfing. Kids can splash in the shallow freshwater lagoon. Be sure to pack a lunch; there are no concessions nearby.
A trip to Hawaii is a once-in-a-lifetime adventure. With so many beautiful beaches to choose from, this list can help narrow down the best of the best. 
About John Gavin | Laguna Beach
John Gavin is known as a jack of all trades to the people he works with, but he is especially known for his exceptional sales and negotiation tactics. He's made a name for himself in both the software and hardware sales industry over the decades he's worked, as he's naturally talented when it comes to navigating an incredibly competitive and difficult such as this. When not at his desk, John absolutely loves to travel and spend time with his family. Nothing is better to John than learning about people from other cultures and countries, traveling to new destinations and learning as much as he can about the people there. He is also incredibly proud of his photography, a passion of his that he uses to make sure his family captures as many memories as possible.
Something that's helped John Gavin stand out among everyone else is his desire to help people in his community, namely the children. A particular passion that's stuck with John after college is his support of the Big Brothers and Big Sisters of America. He's keenly aware of how important it is to make sure that kids everywhere have the best role model possible so they can work to achieve the goals that they have for themselves. In keeping with this theme, John Gavin volunteers as a lacrosse coach with the Shooting Stars, Victory Lacrosse, and the Laguna Beach Little League. Learn more about John Gavin by visiting his websites, JohnGavinLagunaBeach.com, JohnGavinLagunaBeach.net and JohnGavinLagunaBeach.org!
list
About the author
John Gavin is an expert computer software and hardware salesman. He has been in the field for nearly two decades and mentored many people in the industry. To learn more visit his website Johngavinlagunabeach.net or Johngavinlagunabeach.org!
Reader insights
Be the first to share your insights about this piece.
Add your insights