Top 5 Places to Go to in France
Besides Paris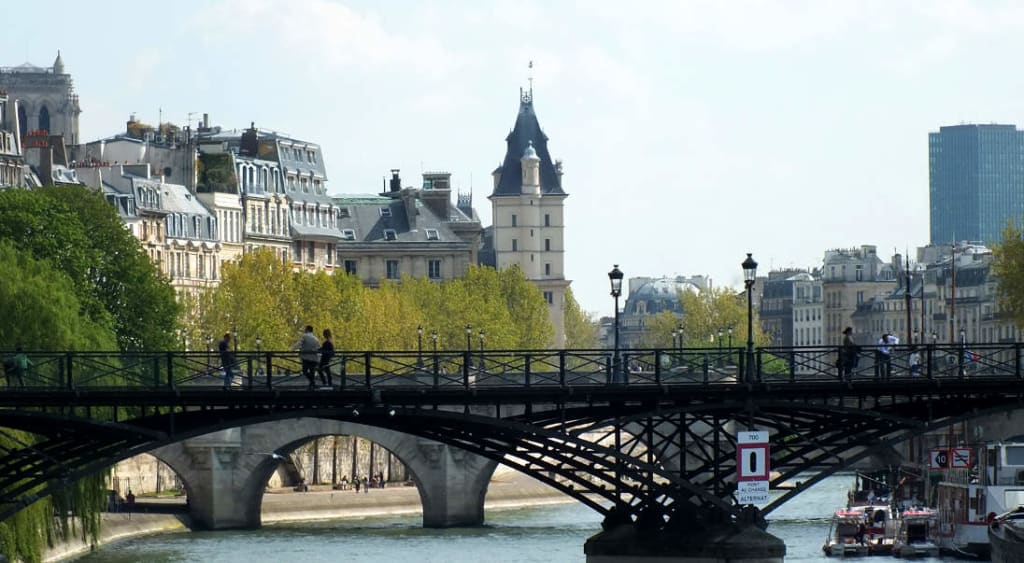 We all know of France, and we all know of Paris. They're beautiful, unique, and amazing just like the rest of France. And there is nothing wrong with going to Paris, but as someone who's been all around France, I want to share with you guys some other places you can go that are just as beautiful, unique, and amazing (if not more so) as Paris, France. So, if you are planning a trip to France soon, here are some places you should put on your list of places to visit.
1. Mont Saint Michel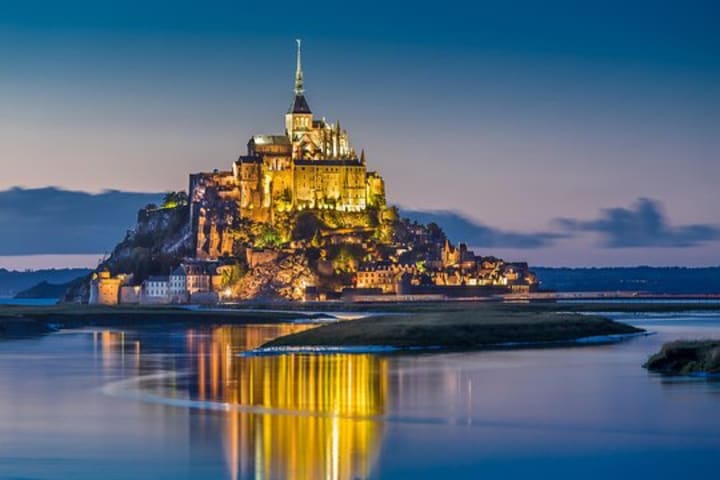 Have you ever heard of a castle city? Well, you have now. This beautiful city is truly one of a kind. You'll find Mont Saint Michel in northern France. Topped with an Abbey, and thousands of centuries old, this city truly looks like one huge castle. But that's not even the coolest part about Mont Saint Michel. The coolest part is its surroundings. The city has beaches for some part of the day when the tides are receded, but as the tides come in, the city is no longer surrounded by a beach, and it's surrounded by the ocean instead. This is one of those places where it feels truly magical to be in, and yes, you can actually stay here. There are plenty of hotels to choose from, so you can get the full experience of Mont Saint Michel. You do not want to miss it.
2. Aix-En-Provence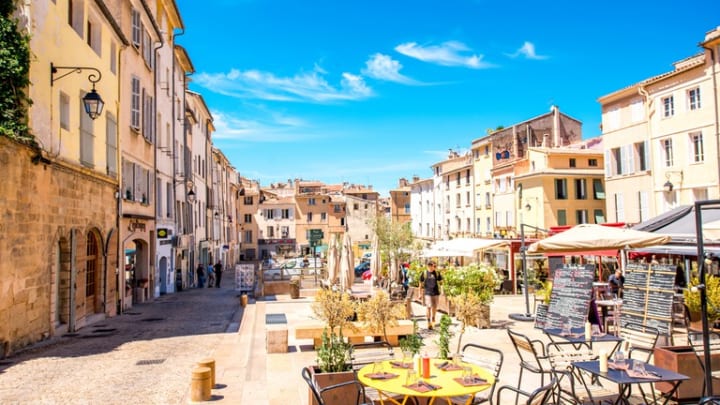 This beautiful Romanesque city is thirty minutes from the ocean. Aix-En-Provence will have plenty for you to do every say. You can walk the same cobblestone streets the Romans did, and sit at authentic French cafes. Southern France is the place to be in the summer, especially if you go in June because their Musical Festival goes on then, and that is one of a kind where music is all through the city. There's plenty of history in Aix as well, you can see the ancient city of the Gauls, art, buildings from the 1700s, and more. Then you can take a bus for thirty minutes, and end up at a beach with clear blue water. This place is actually probably my favorite place in France ever.
3. Saint Malo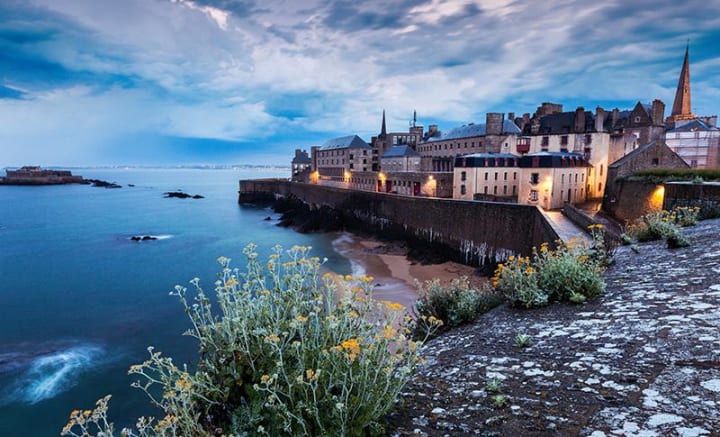 Also in northern France, Saint Malo also experiences some of the same experiences of the tides as Mont Saint Michel. The difference is how busy the two cities are. When I was in Saint Malo, it was almost like a ghost town. There were people there, but it wasn't overwhelming. You had room here to be and explore without running into a bunch of people. You didn't have to fight for a spot on the beach, or a table at a cafe. You can walk along the city walls, and feel the breeze of the sea, and then enjoy the freshest seafood you've ever had. It's slower paced, but you still get the full French experience.
4. Normandy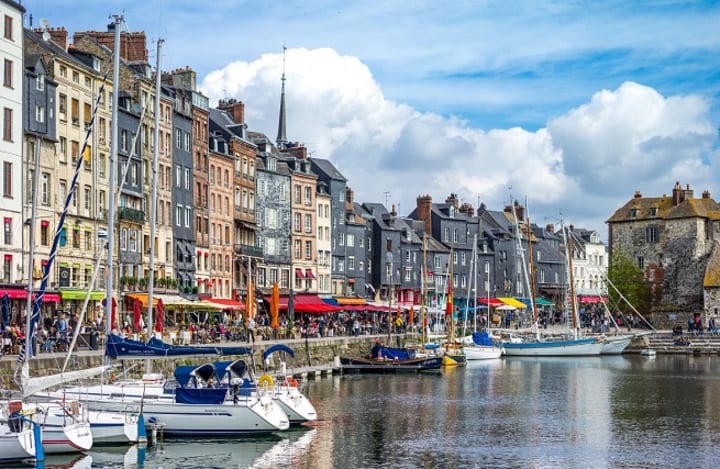 Normandy is more than just a World War II spot (although visiting those museums are a MUST). It's also full of beautiful culture and fun. You can spend some time at the beach, and explore the colorful city to find the best food. Then, especially if you are a history buff this is the place to be. The D-Day Museum is a must see, and if you're an American, and you got to the American Memorial for those we lost on D-Day, that is a must see too. You would be on American soil when you walk on the ground of the memorial. I learned a lot while I was in Normandy. You should do yourself a favor and explore this amazing city.
5. Monaco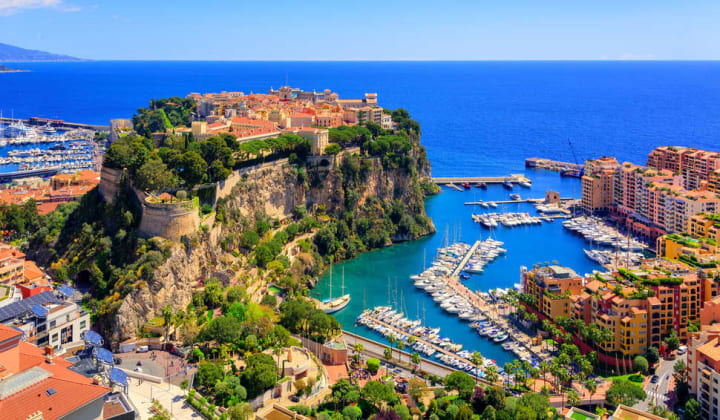 Okay, so Monaco isn't technically France and is technically. But it's basically France. They speak French, use the Euro, work similarly, and they're pretty lax with letting people from France in. It's a beautiful place, but keep in mind that it is very expensive. This is about as rich and fancy as it can get. Dress codes for certain clubs, beautiful cars, and expensive food. The water is gorgeous. So if you have the money, you should spend some time living the high life in this beautiful country of Monaco. You can go to fancy casinos, and then go shopping through an outdoor mall that doesn't have anything under a thousand dollars. This is a once in a life time place, but make sure you save up for it.