Top 5 country's to visit for a holiday after quarantine
After the corona crises has ended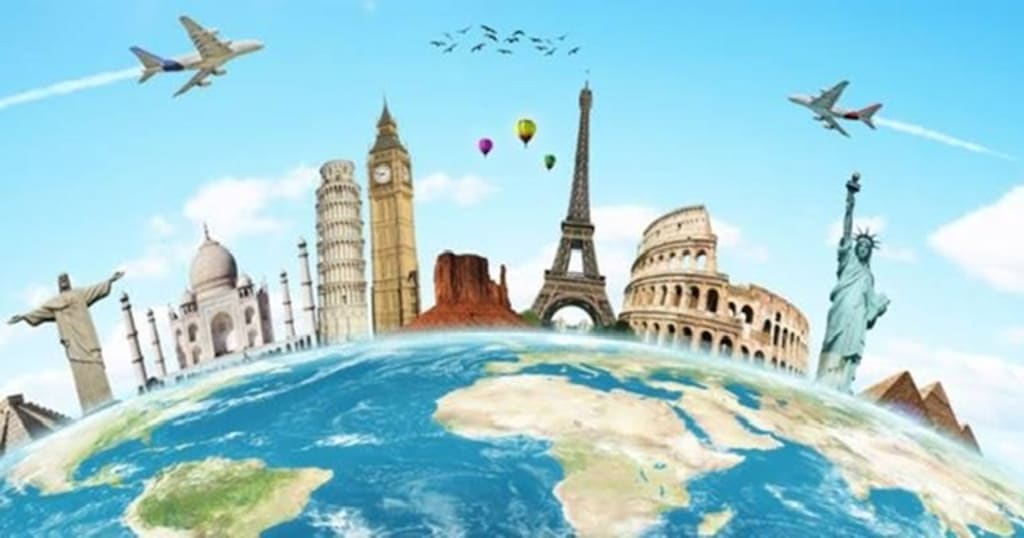 Top 5 country's to visit or go on a holiday after quarantine/ corona
1.Europe tour:
When thinking about traveling to Europe, if it maybe Germany, or Italy or France or any other European country, it is better to just do a European tour. A tour consists of about 15- 17 days including nights and the tour consist of few selected country's in Europe. During the tour period all cost of food and accommodation will be included in the tour fee, so there is no need to pay extra during the tour. During the tour there will be other people attending so it is a great time to meet people and make new friends. Every tour is different and some tours have themes, such as food, or festival, or adventure. As Europe has lots of heritage areas so there will be lots of sight seeing. There will be lots of planed things to do during the tour. After the tour has ended you may want to do some mini river cruises, as Europe is famous for them. So now lets discover Europe.
2. India:
India is known for its lovely food, culture and colourful festivals. When traveling to India it a great opportunity to eat their foods, attend there festivals and enjoy with the local people. Then going to new Delhi its also a great idea to take a tour at Taj Mahal Agra, and listen in to the amazing story and history behind the amazing Taj Mahal. Mumbai India is a must to visit because has some lovely beaches and parks. When visiting India the magic of dance comes alive so attending few performance shows will be unforgettable. Taking about India they are known for Bollywood, watching movies will make you understand the true Indian culture. Last from Indian trip is trip by train.
3. California USA:
So California place near Hollywood and place for Disney land park, also universal studios and much more. Then visiting California there are so much things to see and do, sometime just wonder where to start. Some other places to visit is Yosemite national park, it is known for its nice water fall and nice air breeze, it is truly mesmerizing. California has lots of other parks and beaches to visit. Another thing to do is shopping, there are lots of branded shops to visit and shop from. Another thing to visit is the zoo because all zoos are different.
4. Japan:
One of the most seen city's of japan is Tokyo, the city of the most things to do and see. Some of the things that Tokyo is known for is Disneyland world, traditional heritage places, Tokyo sky tree and Tokyo tower. Tokyo is also known for its parks, as well as Mount Fuji and all the technologies. Japan has the most updated and new technology, such as robots in hotels and really nice intrusting tech related devices. Soon to be the Olympic games postponed to 2021, Tokyo has something very big planed and as all Olympic event all country try to bring the meaning of their county and their city. So it will be exciting what Tokyo has instore for the Olympic games.
5. Dubai:
One of the most luxury county in the world, full of international welcoming and culture inspiring. There are so much to do in Dubai from shopping some of the most luxuries shopping centers, having road trips, touring the dissert, visiting the museum and much more. There are lots of things to discover during the night as well. Dubai is a Arab country so when going there, international cuisines as well as Arabic food to try and discover. In Dubai there lots of fun water parks and water fall.