Guides
Top 4 Wildlife Sanctuaries in Kerala
Wildlife Sanctuaries in Kerala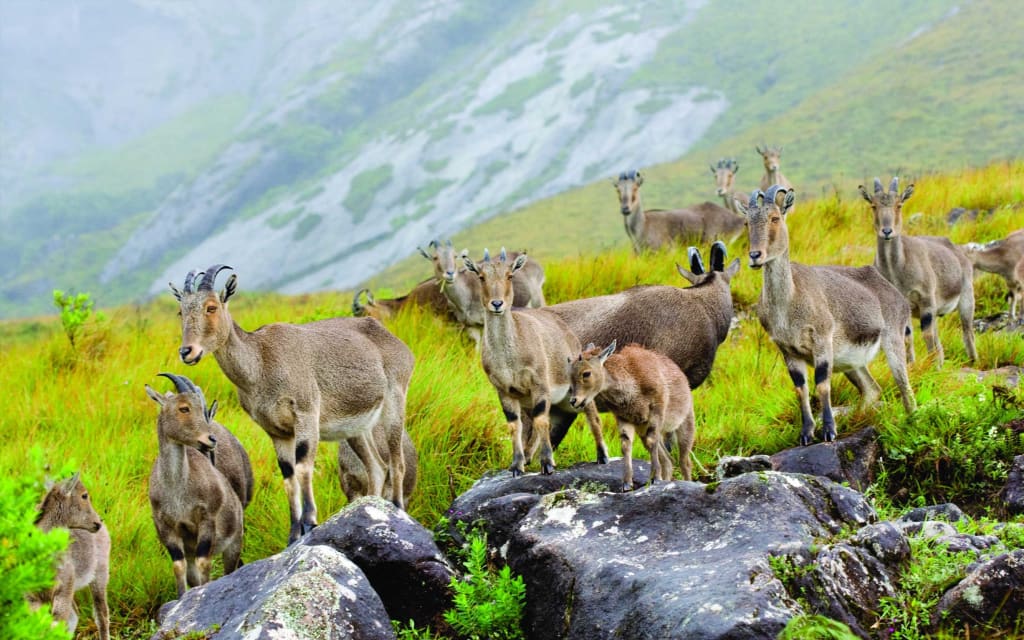 Wildlife Sanctuaries
Travelers might get attracted to various attractions in Kerala. The main thing that attracts everyone is undoubtedly the abundance of natural resources of Kerala. The land is blessed with magnificent beauty that attracts travelers overseas. Even though there are a lot of changes that happened in nature due to the huge human influence there are still some destinations in this land that have been reserved from globalization. These destinations are known to be the heartbeat of mother nature. It is quite necessary to protect those areas for our upcoming generations and also for a fascinating Kerala trip. Let us have a glance at the fascinating wildlife sanctuaries in Kerala.
1. Eravikulam National park
Being the topmost national parks in India, the Eravikulam National park depicts the real face of the forest and it is located in the Idukki district of Kerala. This national park possesses a rich flora and fauna including the Nilgiri langur, tiger, Golden Jackal, small-clawed otter, leopard and etc. If you are a nature lover and want to see the different face of life, head to Eravikulam National Park. There are only very few safari services accessible from Munnar to Eravikulam National Park. During the seasonal period, there will be a flock of travelers for the Safari services. For those who have been already booked their Kerala tour packages no need to worry about the safari pass. Visit this national park with your beloved and explore the lush valleys with a lot of wild animals.
2. Chinnar Wildlife Sanctuary
Chinnar wildlife sanctuary is situated in Devikulam Taluk of Idukki district. As the Kodaikanal national wildlife sanctuary in the east, Indira Gandhi national park to the north, and the Eravikulam national park in the south of the Chinnar Wildlife Sanctuary it is an opulent source of natural resources. The UNESCO World Heritage Committee has declared Chinnar Wildlife Sanctuary as a world heritage site. Chinnar Wildlife Sanctuary is the only place that is home to the Grizzled Giant squirrels. A lot of tourists visit this sanctuary to watch these vast squirrels. Along with these squirrels, there are a lot of animals like spotted deer, common languor, Tiger, Indian elephants, Guar, panther, and Hanuman monkey are just a few among them.
Since this sanctuary is situated in the Kerala Tamil Nadu border the travelers from Coimbatore and other places can easily reach the heart of the sanctuary. Numerous peoples are visiting these sanctuaries as part of their holiday or honeymoon trip. Just an 18 kilometers drive from Marayoor in Idukki to reach Chinnar Wildlife Sanctuary. You can hire a taxi from Marayoor town.
3. Peppara Wildlife Sanctuary
Peppara wildlife sanctuary is located in Thiruvananthapuram and is 53 kilometers away from Trivandrum town and the travelers can reach the sanctuary easily via Ponmudi. Peppara Wildlife Sanctuary is positioned at an elevation of 1066 above the sea level. One can witness the massive flora and fauna here. Lion-tailed macaque, Elephants, tiger, wild dog, Panther, and a wild variety of birds are also there in Peppara Wildlife Sanctuary. An expedition to the Peppara Wildlife Sanctuary enables you to rejuvenate your body, mind, and soul amidst the lush greenery and seize the pure oxygen from the opaque forest. Spending a whole day in this sanctuary will definitely be an unmissable experience.
4. Periyar Wildlife sanctuary
Periyar Wildlife sanctuary is located at Thekkady in Idukki district. A Lot of travelers visit this splendid wildlife sanctuary every year. but still, the months from November to April is the time when the Periyar Wildlife sanctuary experiences a rush by the globetrotters. The sanctuary possesses a world-class nature beauty with a seamless flora and fauna. This protected area captures the attention of every traveler. The Periyar Wildlife sanctuary is a noteworthy tiger reserve and an elephant reserve. The history of Periyar Wildlife sanctuary is related to the erection of Mullaperiyar Dam across the Periyar River in the year 1895 and it also led to the formation of serene Periyar Lake.
God's Own Country Kerala warmly welcomes the globetrotters to its massive and tranquil lap. So don't waste time. Go ahead and book your customized Kerala tour packages from the foremost travel partner Seasonz India Holidays.