Tony Bilby Shares Incredible Hiking Trails Around the World | Los Angeles, CA
Travel enthusiast based in Los Angeles Tony Bilby, lists amazing hiking locations you should visit on your next vacation.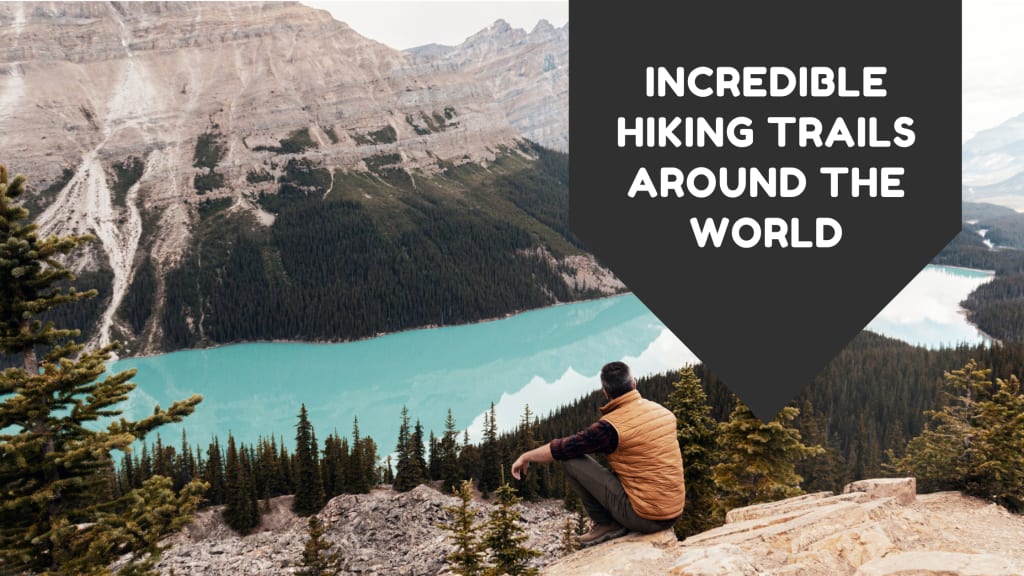 https://tonybilbytravel.com/incredible-hiking-trails-around-the-world/
Each country has its own unique hiking areas that locals love. However, to attract visitors, it has to have something special that draws people in. This article aims to inspire you to plan your next adventure and find the most amazing hiking trails in the world.
Samaria Gorge, Greece
The beautiful hiking area of the Samaria Gorge can be found on the island of Crete. This point-to-point trail starts at the top of a thick forest. You'll then have to return to sea level as you reach your final destination, where you will find a black sand beach. This is a stunning area that requires only a single day to complete. The trail starts at a high elevation, and the terrain rapidly changes. You'll eventually reach the gorge's dramatic views following a steep drop.
Gunung Rinjani, Indonesia
In Indonesia, there is an active volcano called Mount Rinjani. This hike will allow you to experience its beauty and appreciate its various features. Although it's not as well-known as other popular hiking areas, Gunung Rinjani will remain a memorable experience. Although you might prefer to stay in Bali's tropical resorts, you should definitely check out the volcanic island in Indonesia.
The Great Ocean Walk, Australia
The Great Ocean Walk in Australia is a fantastic experience. It takes you through the country's incredible coastline, which features numerous beautiful cliffs and eucalyptus forests. One of the most amazing places you will see during the Great Ocean Walk is the Twelve Apostles. These ancient sea stacks are made of limestone that looks like they were made by hand millions of years ago. Even though the Great Ocean Walk is regarded as one of the most popular trails in Australia, it still offers visitors the opportunity to experience remote solitude.
MacLehose Trail, Hong Kong
If you're planning to visit Hong Kong, you should consider hiking the MacLehose Trail. It offers sweeping views of the city, its valleys, and some lesser-known areas. Setting aside a significant portion of your vacation to complete a seven-day hike can be challenging. But, even if you only hike a part of the trail, your trip will be worth it.
Milford Track, New Zealand
Although it's a long and challenging trail, the Milford Track is one of New Zealand's most rewarding and beautiful terrains. Not only will you get to experience the country's magnificent mountain views, but you'll also get to see its lush forests and wildlife. The Milford Track offers visitors an opportunity to view Sutherland Falls, which is regarded as the tallest waterfall in New Zealand. If you're planning on hiking in the country's backcountry, the Milford Track should be on your list.
About Anthony Bilby
Anthony Bilby grew up in Europe and Germany. As a child, he spent much of his time with his grandmother and grandfather, affectionately known as Oma and Opa, who were non-English speaking Germans living in Denzlingen, outside of Freiburg, and Munich. As a proud Bavarian, Tony's grandfather was known to wear his traditional lederhosen as a young man. His grandmother, Oma, was from the Black Forest. This varied German background led Tony to speak a hybrid of various dialects, something between High German, Black Forest, and Bavarian.
Spending time with his German grandparents, his German mother, and his American father exposed him to the valuable elements of cultural interaction. By expanding his mind and broadening his horizons, Tony Bilby was able to develop strong communicative abilities, a good foundation for his later career in consultative sales. Interestingly, if his father hadn't traveled to Germany as a student and visited his mother's impoverished ghetto after World War II, he might not even be here today. Tony's international background allowed him to travel around the world. To this day, he has traveled far and wide, from Greece and Turkey, to Africa, the Caribbean, and the United States. Exploring more of Asia remains on his list of travels to come.
Anthony Bilby's favorite trips included traveling through Turkey (Istanbul, Izmir, and Kashmir) with its incredible people, buildings and landscapes. He also enjoyed various islands throughout the Mediterranean. In Europe, Tony enjoyed the incredible experience making the trip from Gibraltar to Tangiers in the northern tip of Africa. He was also able to visit Cyprus, off the coast of Israel, which was a life changing and impactful experience.
About the Creator
Anthony 'Tony' Bilby is the Founder and General Sales Manager at VegaTech Commercial Group. As an IT consultant, Tony brings a creative and solutions-oriented approach to sales.
Reader insights
Be the first to share your insights about this piece.
Add your insights