Tips for Planning a Family Trip to Vancouver
Plan your first time trip to Vancouver with your family and make sure things go smoothly.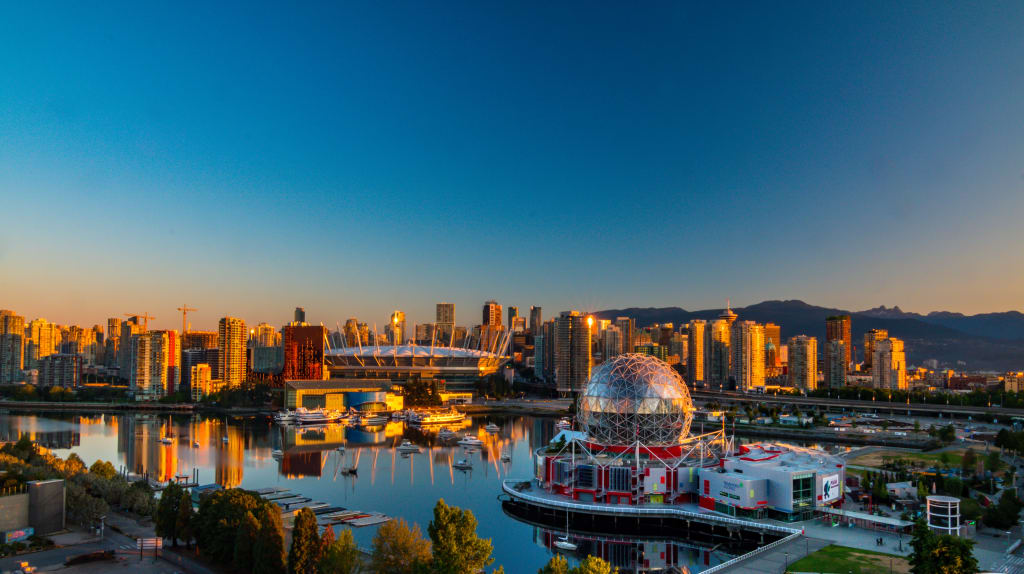 Vancouver is a beautiful city located on Canada's Pacific coast in the province of British Columbia. Sandwiched between mountains on one side and beaches on the other, it offers visitors a wide variety of unforgettable experiences for the whole family. Vancouver is a few hours north of Seattle, Washington, and in many ways the cultures are similar. In other words, Vancouver is a haven for outdoorsy types as well as those who enjoy vibrant nightlife and an eclectic restaurant and shopping scene.
You probably have many questions about your family trip to Vancouver. While not an extensive travel guide, this article attempts to answer some of the most important that may come up as you plan your vacation.
Do You Need a Passport?
This is an excellent question, and one to which many Americans may not know the answer because the rules have changed in the last 20 years or so. In the past, the answer was "no," but now it is "maybe."
It depends in large part upon how you enter the country. You may not need a passport if you enter by land or sea. However, you will need documentation that establishes your identity and your American citizenship, such as your driver's license and birth certificate, respectively.
However, different requirements apply if you are flying into Canada. If that is the case, you not only need a U.S. passport to enter Canada, but it must have at least three months' validity. Keep in mind as well, even in situations where you do not need a passport, it may make the process a bit easier.
What Should You Pack?
The maritime climate in Vancouver is generally pretty mild. However, there are distinct seasons, and autumn and winter can get cold due to Vancouver's northern location. Like Seattle, Vancouver gets a lot of rain due to its proximity to the ocean. You will definitely want to pack kids rain jacket and think about bringing an umbrella.
When Is the Best Time To Go?
Because there is really no bad time to visit Vancouver, this is a tricky question to answer. There are fun activities happening in Vancouver at all times of the year, so the best time to go may depend on what you want to do. Here are a few examples of seasonal activities happening in Vancouver:
Spring: Whale watching, cherry blossom time
Summer: Fireworks, outdoor festivals
Autumn: Fall foliage
Winter: Snow sports, such as skiing at the nearby Whistler Resort, an Olympic venue during the 2010 Winter Games
As you are planning your trip, you should keep in mind that summer is considered a tourist season in Vancouver. That means travel-related expenses, such as flights and hotel accommodations, will usually be more expensive.
What Else Should You Know About Canadian Culture?
Visiting Vancouver shouldn't be much of a culture shock. The United States and Canada share much more than just a common border. The official languages of Canada are English and French, but the latter is primarily spoken in the province of Quebec. You should have no trouble communicating with the people of Vancouver.
It may not be necessary to exchange your money. U.S. currency is widely accepted throughout Canada, including Vancouver. However, if you want to avoid any hassle, it might be a good idea to make the exchange. Alternatively, you can bring no cash and just use a credit or debit card, most of which will be accepted.
Canadians have a reputation for humility, friendliness, and self-effacement. To a certain extent, this is accurate, but there is another side to it. Canadians also have a great deal of national pride and do not take kindly to deliberate insult or intentional offense. If you make an honest faux pas while you are there, the residents of Vancouver will likely understand. However, they will probably not tolerate blatant disrespect or rudeness, nor should they.
With that said, you should enjoy your trip without any trouble so long as you and your family show consideration and treat the people of Vancouver the way you would want to be treated.