Tips and Tricks for Universal Orlando
Hacks to Make Life Easier During Your Day at the Park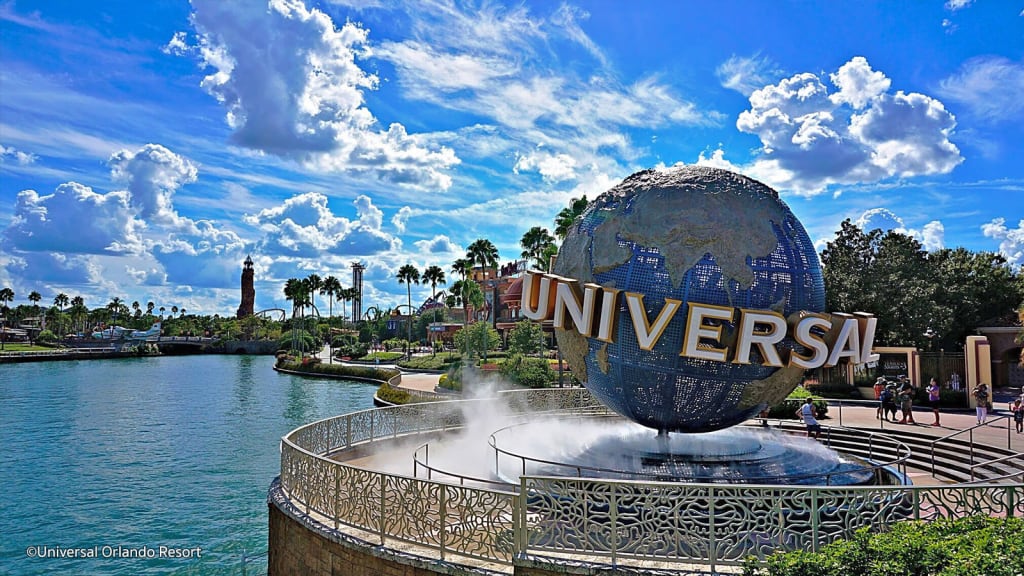 Roller coasters, character meets, concerts, great food. Universal really does it all. But the things they can't control like long lines, ignorant people, and heat are hard to deal with. I have a few tricks that will make your Universal trip worth it.
Tip #1: Annual Passes
When you go to the parks, you'll most likely spend close to or at least $200 on your tickets alone. That's not including food or souvenirs. If you get an annual pass you get your money's worth in about three or four trips, depending on which one you get. Plus, you get discounts and really cool perks with an annual pass. They are currently testing an annual pass lounge in Universal which will hopefully end up staying. It's just a place where you can get out of the sun, get a little bit of peace an quiet, charge your phone, get drinks, and overall just relax and get off your feet for a little bit. All of the passes get discounts on hotels and certain theme park and special events tickets. Now, obviously the more you pay, the more perks, you get but even if you get the cheapest one, you still get a lot out of it.
Tip #2: Dress Comfortably
This one is kind of obvious but so important. Especially if you're a big fan of the water rides. Make sure you check the weather to make sure you're not going to be melting or freezing. Most people don't like them, but Crocs are actually perfect theme park shoes. They don't soak up water on water rides, they can go into "adventure mode" so they won't fall off, they're easy to slip on and off, and they're actually really comfortable. 10/10 would recommend.
Tip #3: On-Site Hotels
Now, these hotels can be a bit pricey from first glance. But, if you really look at what you'll be saving by staying here, it makes it all worth it. There are three on-site hotels that offer free express passes for just staying there. That's the Hard Rock, Portofino Bay, and the Royal Pacific. Plus you get a free water taxi to and from City Walk. Sapphire Falls also offers the water taxi but no express pass. The other on-site hotels such as Cabana Bay, Aventura, and the Endless Summer resort offer shuttles to the parks. All of these hotels offer early park admission to the Wizarding World of Harry Potter. So, if you stay there you can get into the parks an hour before everyone else. Talk about a good deal.
Tip #4: Fanny Packs
This one is another "iffy fashion piece" but hey, it really comes in handy. Now, most rides have lockers to put your bags in but, if the line for the ride is long, that means the line for lockers is going to be equally as long. So, if you can, try to pack as little as you can and try to fit it into a fanny pack or if you can a coin purse so you don't have to wait in those ridiculously long lines for lockers. Some things to put in your fanny pack (if you can fit it) snacks, hand sanitizer, wallet, Ziploc bags (for phones on water rides), chapstick, eye drops (if you wear contacts), and if you can a water bottle. Universal is a theme park so everything is going to be a little overpriced including water which is an essential. Now, if you can't fit a water bottle, usually you can go up to the food carts and ask for a cup of water because those are free. It's a pretty small cup but it's still water. Also, if you paid for your ticket with an American Express card, they actually have an American Express lounge in Universal across from Shrek. It's similar to the annual pass lounge but this one has free snacks and water.
Tip #5: Hand Dryer
In Islands of Adventure, near all the water rides they have these things called "people dryers" in which you pay money, step inside the machine, and it basically blow dries you. Now if you really want to be dried off but don't want to pay money, just walk into any bathroom there and use the hand dryer to dry yourself off. It's a little more challenging but free. You might get some weird looks but then people will walk in and laugh along with you.
Tip #6: Online Ordering
Sometimes the lines for food can be worse than lines for rides. The Universal app is a beautiful thing. Not only can you see wait times, navigate around the parks, and see when shows start, you can also order your food through it and skip the 30-minute lines to get food. It doesn't get easier than that.
Tip #7: Pressed Pennies
A lot of the souvenirs are a little on the pricier side. Something that cheap and so simple are the pressed penny machines located around the parks. Each machine has different pennies based on where you are in the parks. A normal souvenir can range from $5 anywhere to $70. Pressed pennies are only .51 cents. They're also fun to do if they have the crank on it. This is perfect if you have kids too. You can even start a collection.