Time for this Cherokee Woman to Visit the Sun
This is the itinerary of a simple road trip to a secret place where my people called their homeland, and what I hope to bring back with me.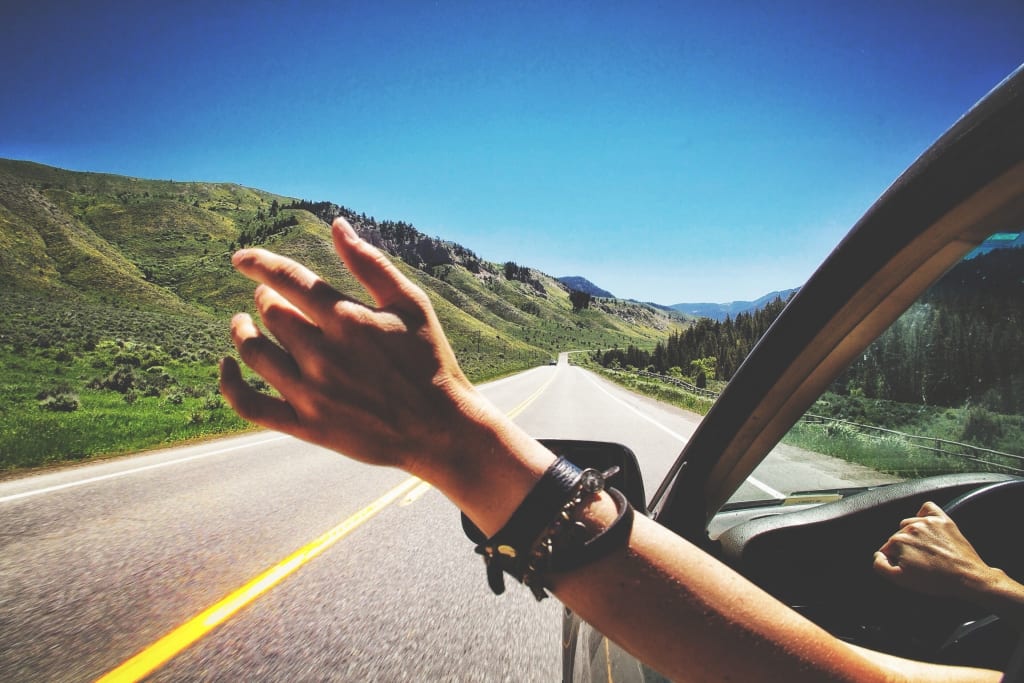 After the year I've survived, a solo road trip is just what I need to reinvent myself, for myself.
2021, it is ok to show me why it all had to happen. But first, we're heading to Nantahala National Forest in Bryson City, North Carolina to do some hiking, and spend some time listening to the sun.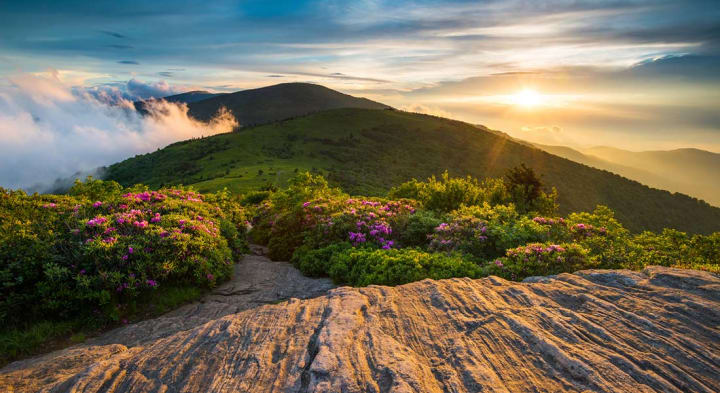 This journey starts out where I live, in my little town of Xenia, Ohio. Where you get to experience all the different kinds of weather, and home of the best coffee in the world, the Coffee Hub. www.coffeehubxenia.com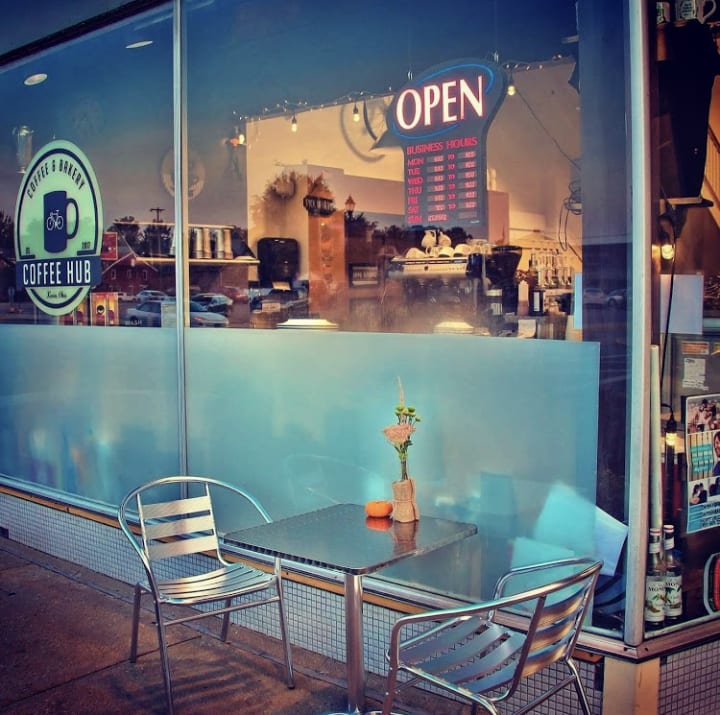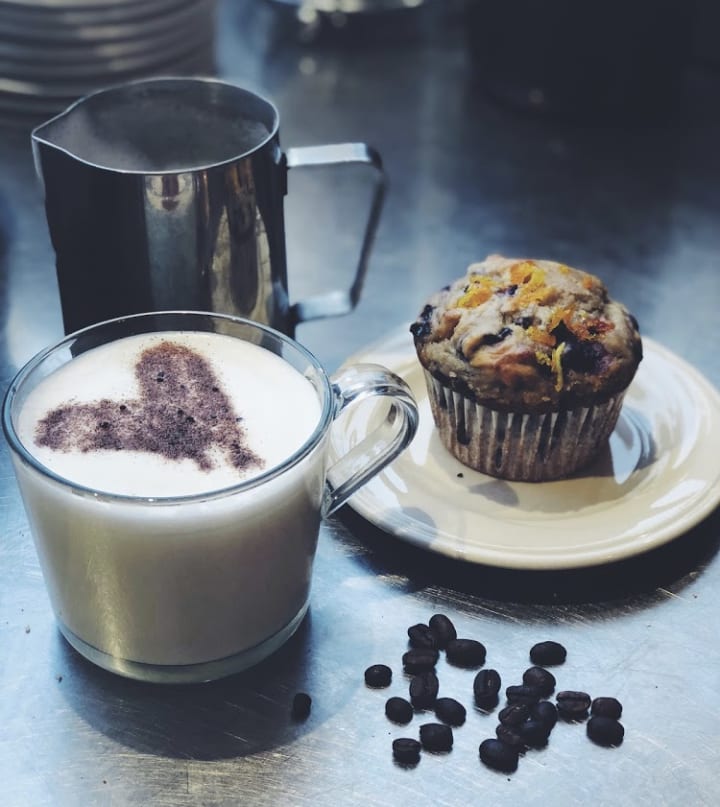 Check out their instagram @coffeehubohio Pet friendly and seriously the nicest barista's you'll ever meet in your life. Chick-fil-A workers, you have met your match with Coffee Hub Xenia. Moving on, after I grab one of their incredible blue berry muffins and a chai tea latte for the road, of course.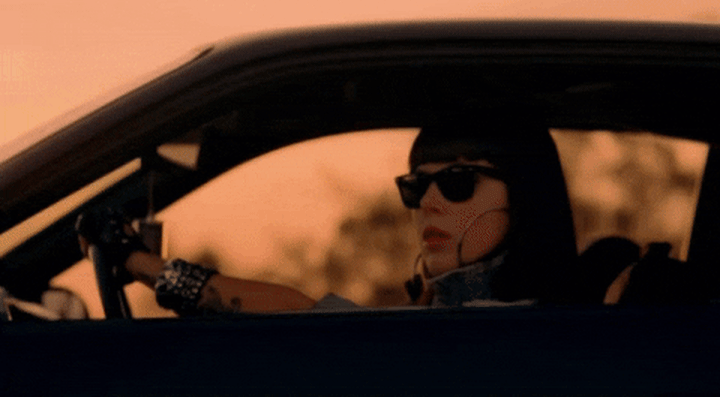 My first stop is about a 2 and a half hour drive to Lexington, Kentucky at Lexington Cemetery. I'm visiting Jim Varneys grave site.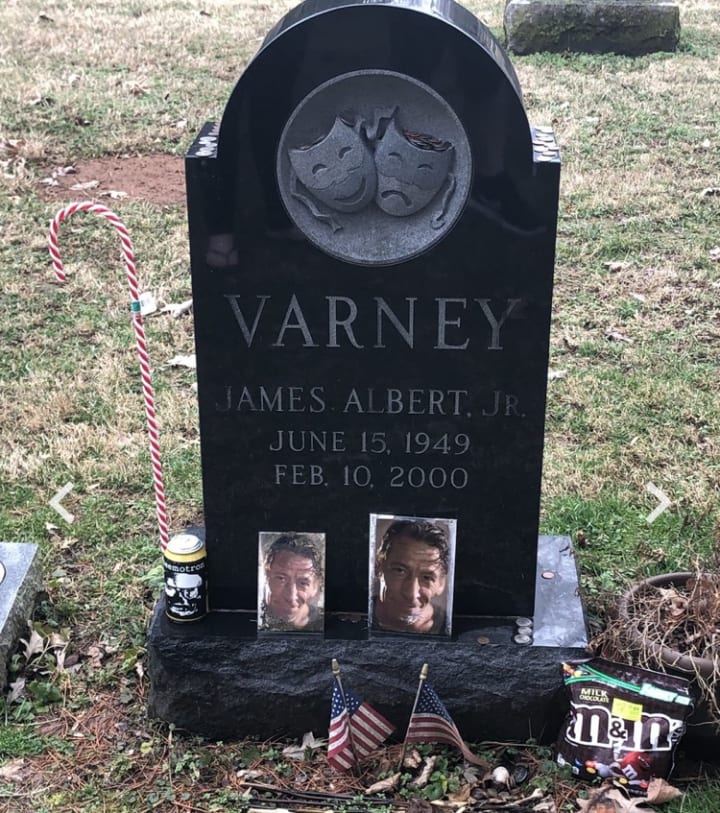 This tombstone marks the final resting place of the beloved 1990's character, Ernest P. Worrell.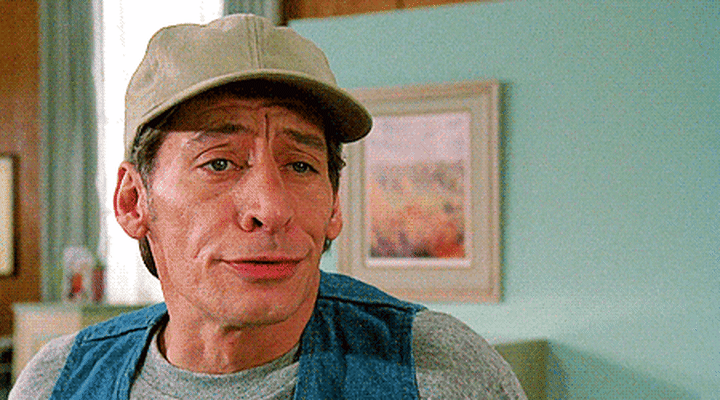 One of my most fondest childhood memories is watching Ernest films at my grandparents house.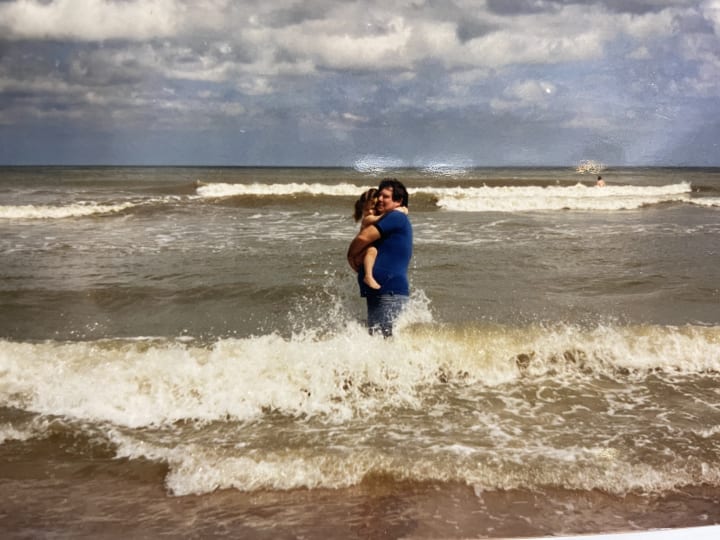 My papaw loved impersonating Ernest. Probably because I found it hysterical, and making me happy was what he lived for. "Ernest Goes to Camp" is still one of my favorite childhood movies of all time.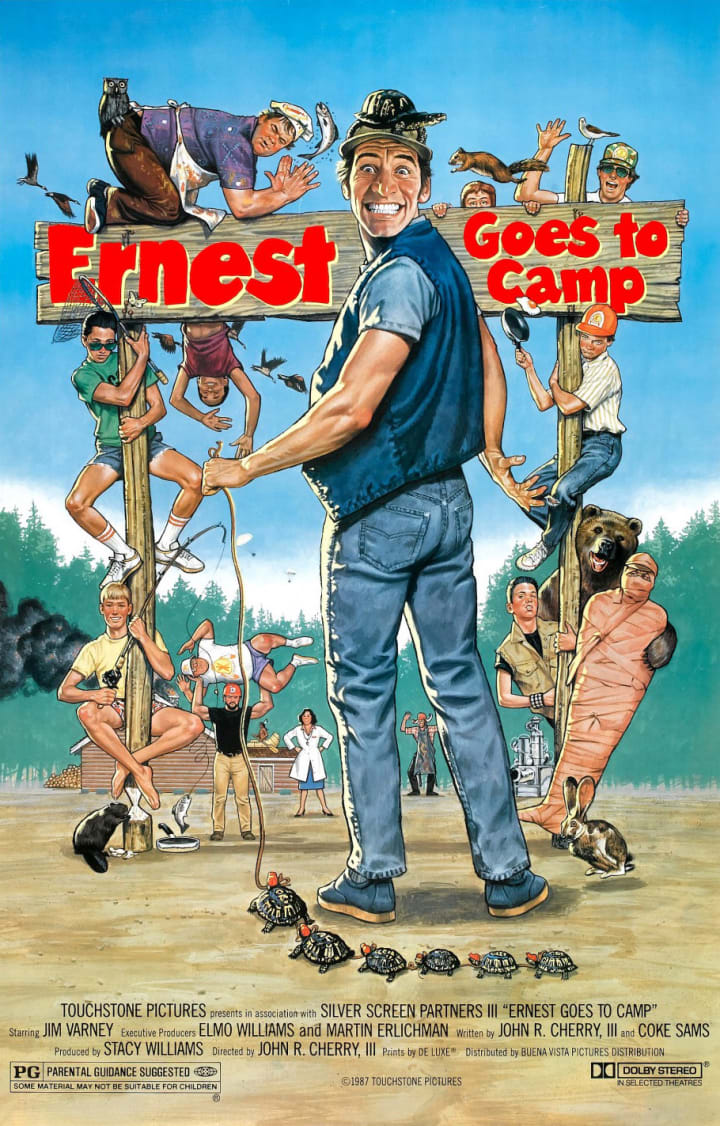 After I pay my respects to Ernest, It'll be time to grab lunch before hitting the road again. I'm stopping at Thoroughbred Restaurant. About a 5 minute drive from the cemetery.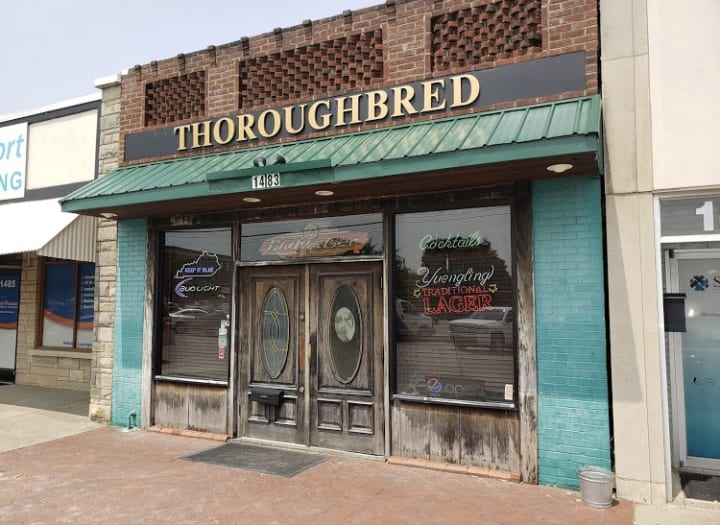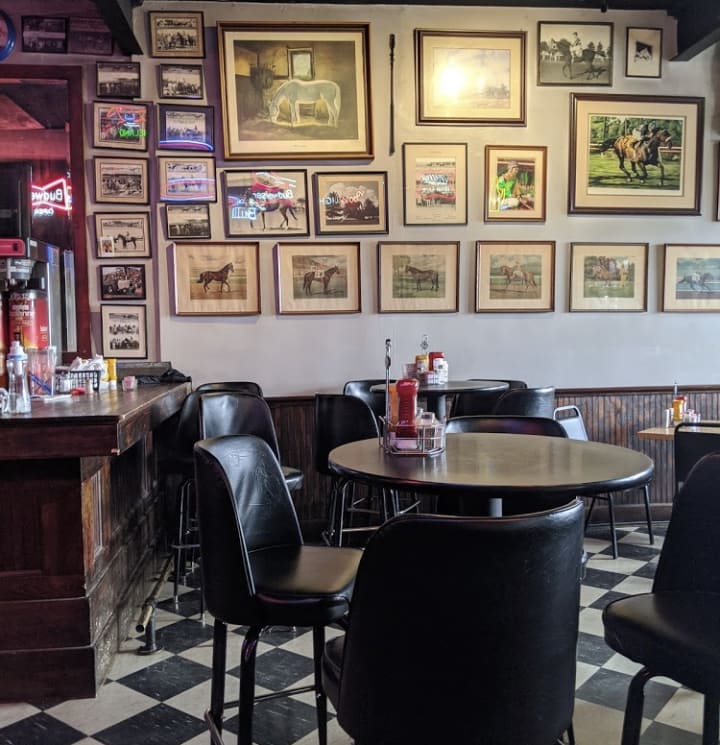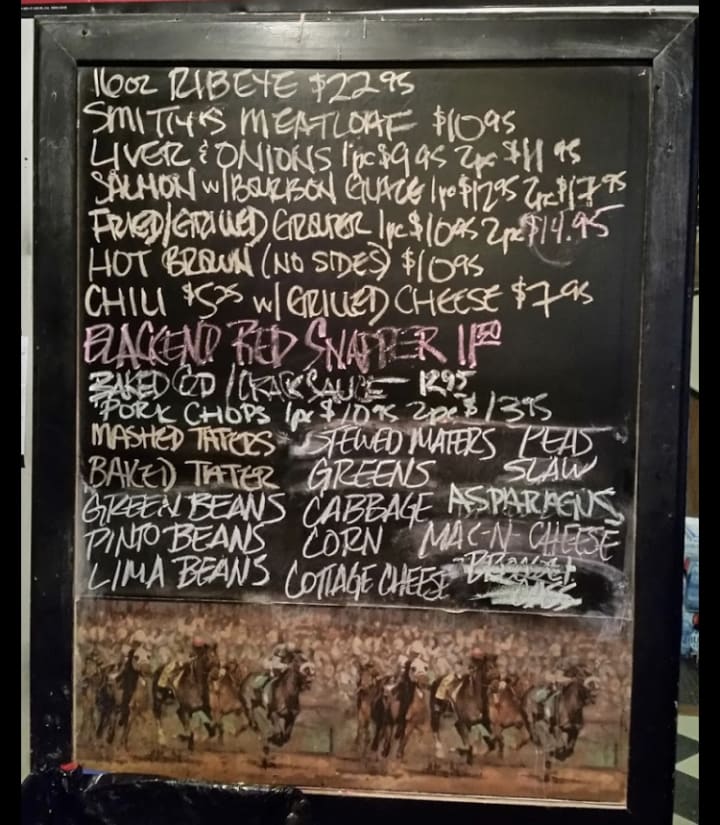 I imagine it'll be around 2:00 or 2:30 in the afternoon. Depends on how many times I stop to pee somewhere.
I love this drive. I love the way the landscape changes it's shape as you're leaving Ohio. I love when the rocky walls start to come into view. I love how the shadows of the mountains start to take form in the sky right before your eyes. I love how perfect the sound of a fiddle and a harmonica go together while driving with the windows down through those hillside highways. I love watching Gods artwork come to life. I love this moment of feeling free.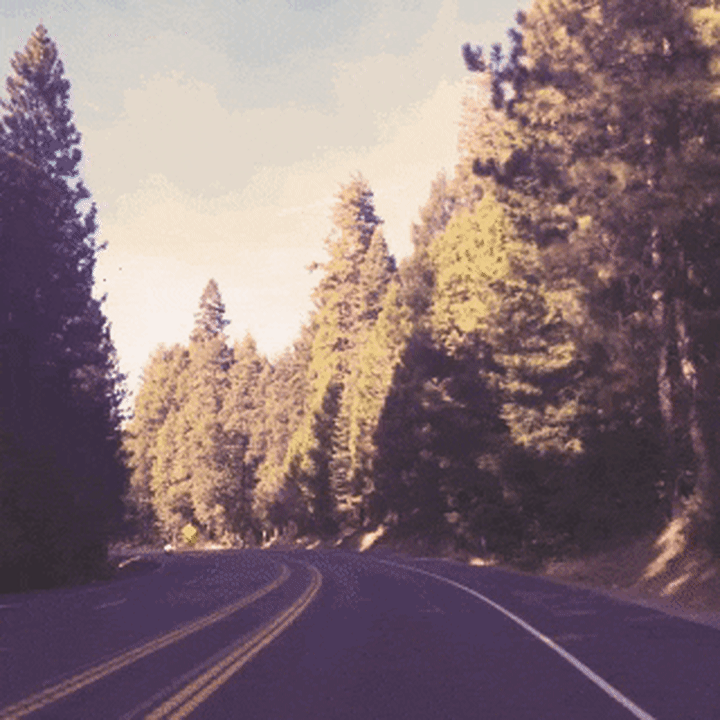 Next stop is another 2 hours and 45 minutes away. The Sunsphere in Knoxville, Tennessee. This architectural icon was the symbol of the 1982's World Fair. Because, why not? It's on the way.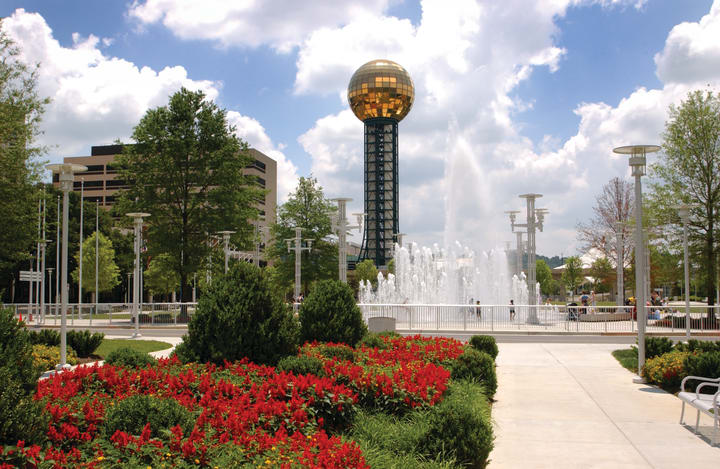 Of all the times I've been to Knoxville as a kid, I can't remember ever seeing this thing. My plan is to go to the top and check out the view. Walk around the ball. Take some pictures, selfies of course, and just see what's around the area. I read somewhere that it's free of charge. Hopefully by the time I take this solo trip all the cool stuff will be back open and with their regular visiting hours. Either way, I'll make the stop and let God lead the way.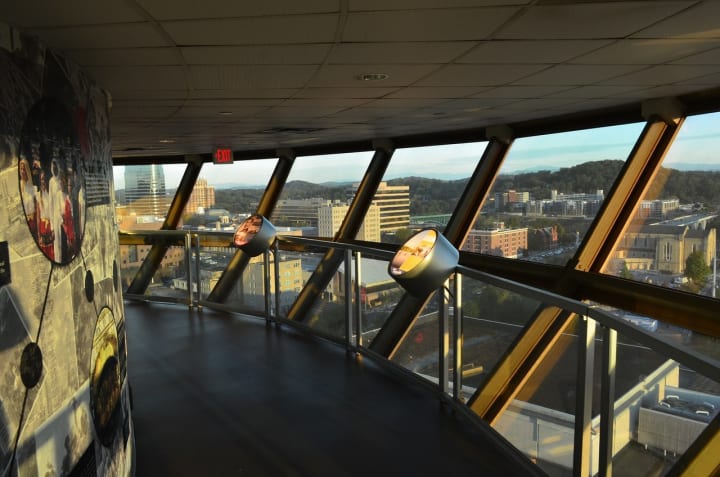 It's probably 5 o'clock by now, and I still have a 2 hour drive to where I'm lodging for the night.
Being down here in the mountains wakes up that little country girl inside me. I've always enjoyed some good bluegrass. My favorite band to vibe to for such a time as these would have to be Nickel Creek. This 3 person band with their guitar, fiddle, and mandolin, will easily take you to a sunny hillside, summer dress a'flowin in the wind, wearing your bare feet and a flower head band, just admiring nature. Watching the forest come to life in your stillness. Listening to the wind whisper through the trees. No worries in the world. Just...peace.
The album I choose for this part of my solo trip is their 2000 release of "Nickel Creek". It includes tracks like:
The Lighthouse Tale
Reasons Why
When You Come Back Down
Sweet Afton
The Hand Song
The Fox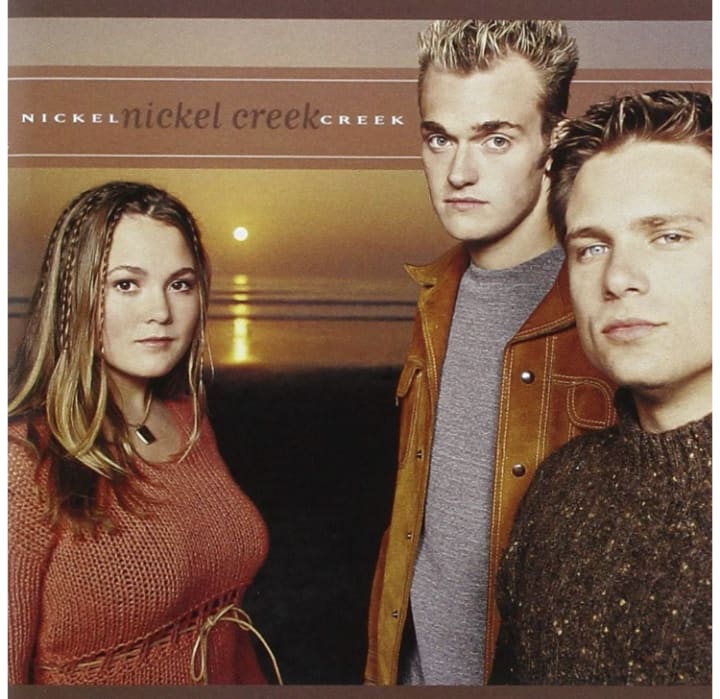 After another 2 hours of driving, and enjoying the curvy stretch of highway 129, or as some like to call it, "The tail of the dragon" I make it to my lodging destination. Welcome to Phillips Historic Motel & Cottages.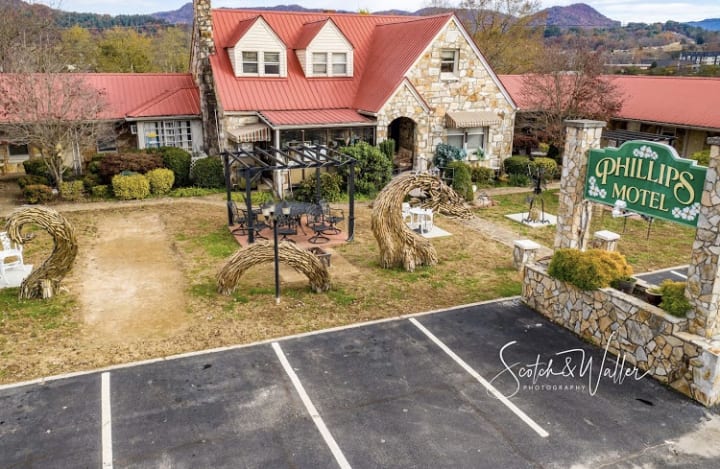 This place seems interesting. Some stuff looked to be a little outdated from the photos on google search, so what the heck. It's only going to cost me about $75.00 for 1 night. Plus, I like weird. This place is weird.
It's a little after 7:00 pm now. Dinner, then get ready for bed. Let's google what we could do for food.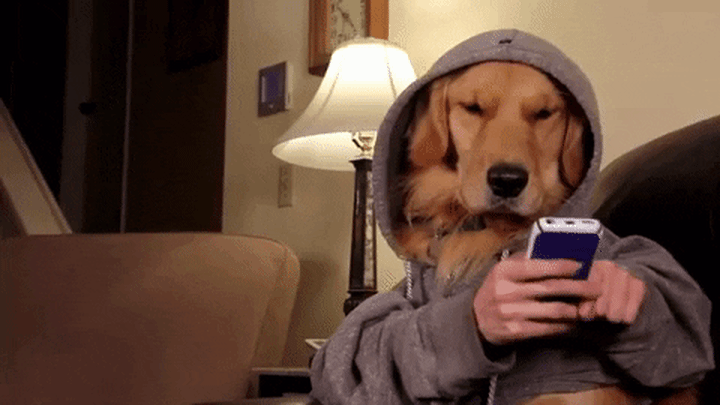 Found a place. I'm eating at Willow Tree Restaurant, Catering, and Bakery this evening.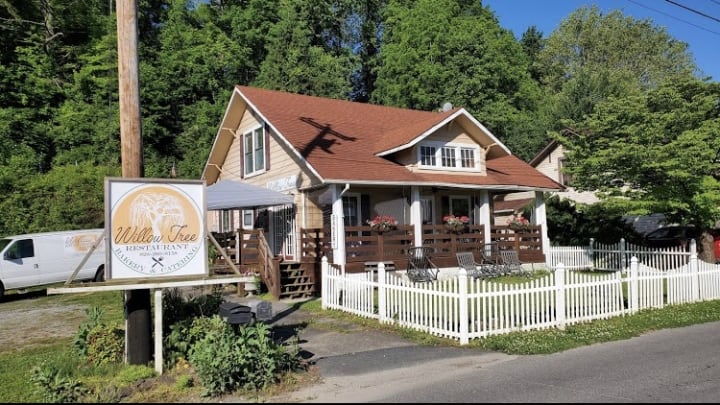 Seriously, google it. The food looks good. They'll be closing at 9:00 pm so there's still plenty of time for me to eat and relax after a long day of driving. I could drive and be there in 1 minute, or add 7 more and just make the walk. Probably safer to drive since I am on this trip solo.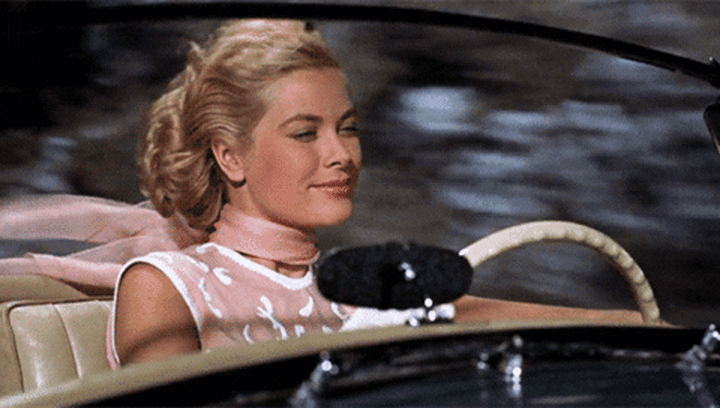 Tomorrow will be a Saturday. The plan is to get up early, get ready, coffee, water, little bit of breakfast and head to Nantahala National Forest.
There are a number of great hiking trails and loops to choose from in the Nantahala wilderness. I've done my research and visited several different hiking sites before I made my decision on what hike I wanted to do solo. I took note of a few I'd like to conquer with one of my mates. There are a couple websites that I find to be very helpful when doing any hiking research. I use hikingproject.com and alltrails.com, which is probably my favorite. All the information you need is right there.
This morning I am making the 2 hour drive to Beech Creek Loop Trail to Big Scaly Mountain to hike 12.80 miles.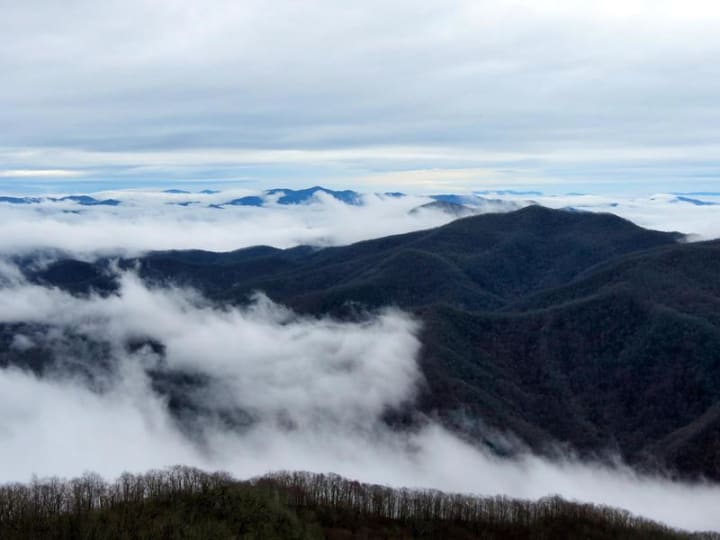 I have yet to be blessed with a furry companion in life, notice I said "yet", but just so you know, this is a great trip to bring your dog on.
Beech Creek Loop Trail is located in an out-of-the way corner of the Nantahala Wilderness in North Carolina, but accessible by car only through Georgia, it is one of the area's best-kept secrets.
"The road access to the trailhead is through Tate City, Georgia. Once a prosperous mining and logging town, it now has the feel of a beautiful and mysterious ghost town with dirt roads and houses tucked away around dramatic bends and hillsides." Hiker, Ryan Wamsley writes about his experience with Beech Creek Loop Trail on outdoorproject.com, another great website for hikers to visit.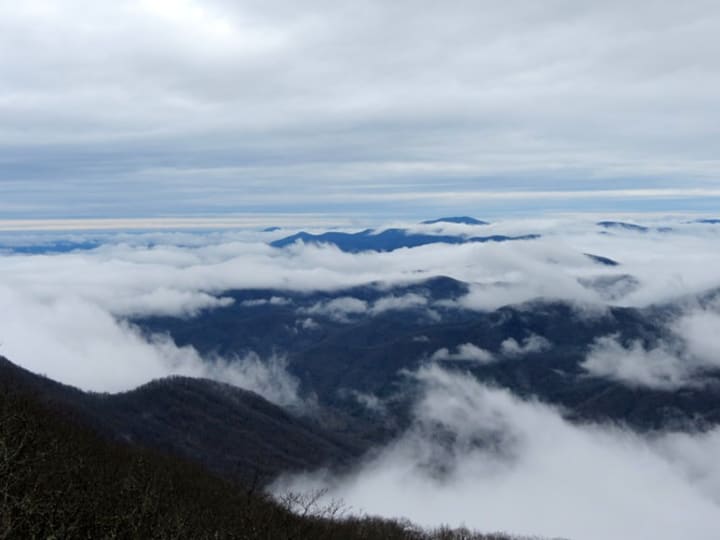 The Loop visits 2 waterfalls and some truly spectacular views of the Tallulah River Valley from atop Big Scaly Mountain, from my understanding hikers can find plenty of soulful solitude and maybe, just maybe this is the exact place I need to be, in this exact moment, to take in the sun, and just listen.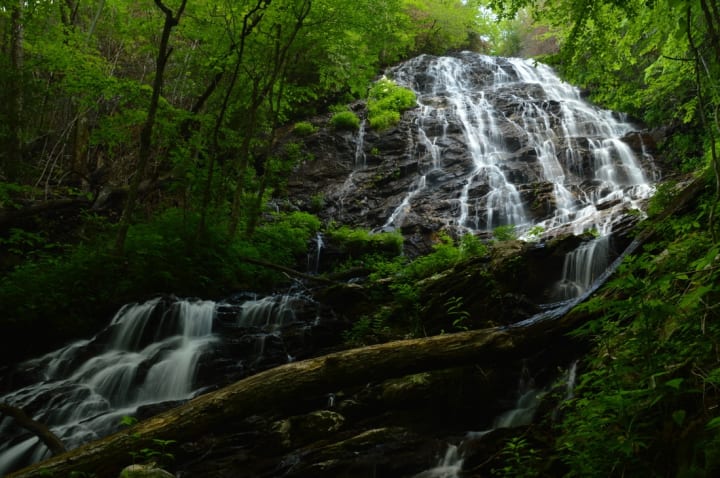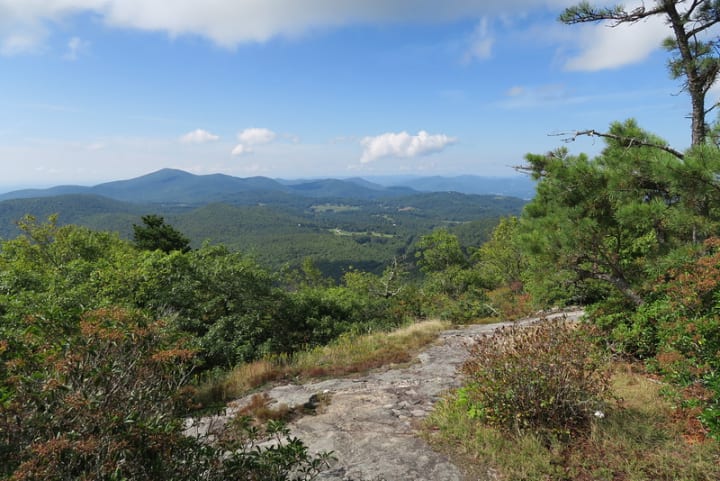 Fun fact: the word "Nantahala" is a Cherokee word, meaning "Land of the Noonday Sun." Wikipedia says, "In some spots, the sun reaches the floors of the deep gorges of the forest only when it is high overhead at midday. This was part of the homeland of the historic Cherokee and their indigenous ancestors, who have occupied the region for thousands of years."
I love learning any history that involves my Cherokee heritage. I can't wait to sit on the top of Big Scaly Mountain and take the time to reflect on everything that happened in 2020.
I can't wait to rub my hands through the dirt, to feel the rocks pulse through my fingertips. I imagine closing my eyes, and taking deep breaths, with even longer exhales. I see myself smiling, and feeling the release of stress as I'm filled up with the breath of peace.
My hope for myself on this solo trip is that I return back to Xenia feeling more hopeful for the future. That I feel less worried about what might not happen, and more open to the possibilities that God can, and will place onto my path. That I feel more free. Free to be Charity. Free from the desire to be loved and accepted by others. To look at myself in the mirror and confidently know that no matter what, I am enough for me.