Guides
Things You Need to Know About Paris
Paris is the key to her heart.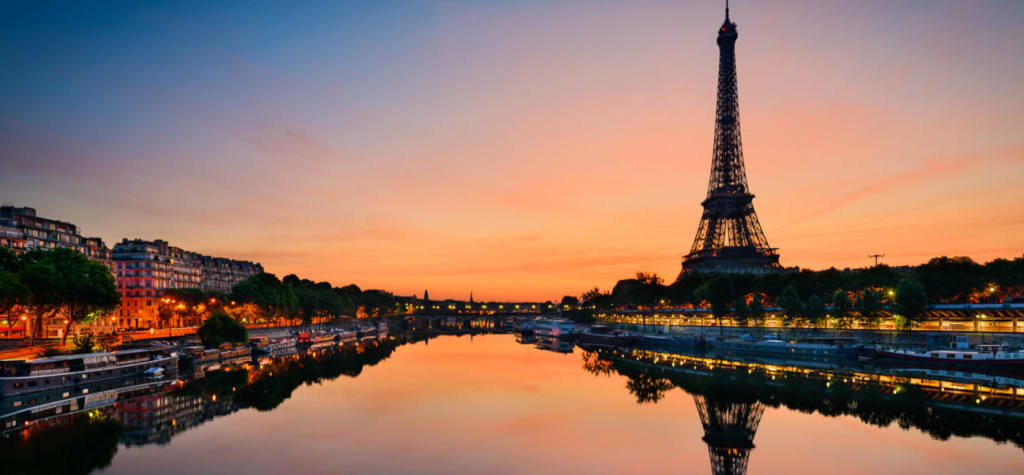 Oui! Oui! Ah, Paris.
Almost everyone dreams about going to Paris, but before planning your trip there here's a few things you should know:
1. When travelling during February and taking the metro, it smells not very pleasant. So summer months are far better to travel.
2. Beware the cons! Con men and women are everywhere! They will try and get you to sign something and meanwhile someone else is pick pocketing you. Next, the old woman will "pick up" a ring she "found" and then try and sell it to you. Also, some men will ask you to see your finger for a second and if you agree they will tie your finger with a string and then ask you for money to get it off.
3. The Louvre will be busy everyday! February and January are the best times if you want to get somewhat a picture with the Mona Lisa. In summer months, don't even dream about doing that.
4. During summer months you may get allergies. My friend who never had allergies was sniffing and sneezing the whole time. Beware!
5. Do one of the free tours. They are great for helping you save money. You only have to tip them at the end of the tour because they are volunteers and they rely on your money for living there.
6. Things are often closed on Sundays and the random Tuesday! Yes, it happens!
7. The red-light district is to be avoided when traveling with children because there are many sex shops and other things children should not be exposed to.
8. A lot of people do not know this, but you can actually get on top of the Arc de Triomphe! There is an underground tunnel you take and it leads you to the admission. There are a lot of stairs to take so be prepared.
9. Notre Dame is very popular and if you want a picture by one of the large bells, you might have to wait a while but definitely have a peek inside.
10. Notre Dame might seem impressive, but not far off there is a small chapel. The mosaics and the stain glass are very pretty!
11. The Eiffel Tower is very windy because of how high it is, so bring a coat.
12. Disneyland Paris is also cool. It is much smaller than the real Disneyland, but in February and January there are barely any lines to wait in. I managed to do all the rides twice!
13. Sainte-Chapelle used to be a prison where Marie-Antoinette once was held in captivity. Definitely worth seeing!
14. Versailles! You can see how Napoleon lived and even when it's closed you can take a walk in the gardens or go on a row boat. Worth seeing nonetheless.
15. Ask your tour guide about the unknown ticket booths to get into other attractions easier and with less of a line.
16. Some hostels or hotels that offer free breakfast often have croissants, which are worth having.
17. Chocolate. Try it all! Angelina's hot chocolate was perfect. It is a little expensive, but very much worth it.
18. Sacré-coeur is one of the most beautiful cathedrals you will enter.
19. The opera house is like the one in Phantom of the Opera and if you want to experience that feeling, go and find an opera house, they are all very similar.
20. The Paris catacombs can be a little freaky. This is one of the things I missed due to the lack of time we had.
21. Be aware of where you are placing your personal belongings and things that are dear to you.
22. Tourists from different parts of the world will be everywhere!
23. Don't buy things on the famous shopping street because that's where all the expensive things are.
24. You can't do the Louvre in a day, so do not rush. Give yourself two days or so.
25. Don't put a love lock on the bridge. Why? Because city workers come early in the morning and chop it off.
26. Never. Ever. Use a cab. Use the metro even though it might smell funny. Walk everywhere!
27. Don't believe in the stereotypes, it will ruin your trip. Parisians understand that it is a tourist destination.
28. Have fun! Take pictures! You're in Paris!
europe

Ada Zuba
Hello! I am 25 years old and I have two older sisters. I love to write and finding new hobbies! my aspirations are to become a writer as well as living my life to the fullest. I love spending time with my little chihuahua!
See all posts by Ada Zuba →