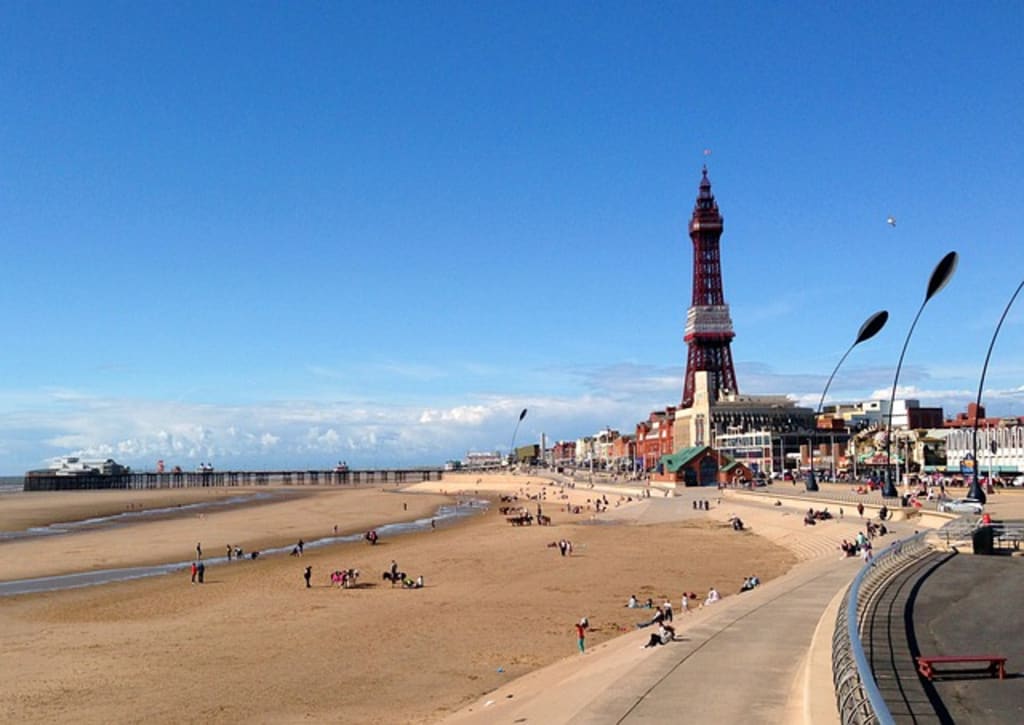 A weekend in Blackpool is certainly worth consideration when searching for short breaks this year. From famous attractions such as Blackpool Tower to amazing museums and top-quality theatrical performances in the evening, you may be hard pressed to fit everything there is on offer in a single break! And while the seaside town attracts more visitors during the summer – when the weather tends to be best – there is plenty for you to see and do here over the course of a weekend whatever time of year you visit. Perhaps the most famous iconic attraction is Blackpool Tower, which stands at 518 ft tall and can be seen for miles around.
The ballroom found at the structure's base has been used for dances for many years and while you can sit back with a cup of tea and watch other people perform, you may be inclined to get up and dance yourself! Young children are sure to love the circus show which also takes place in the tower before having fun in the Jungle Jim's indoor adventure playground.
You can pay to enter these attractions separately, although if you are planning on visiting all three you can save money by buying a multi-use pass. Admission for both adults and children is £12 each, although a family ticket – for two adults and two children – is £36. A trip to the Pleasure Beach theme park is sure to go down well with people of all ages on holiday in Blackpool. With more than 125 attractions and rides, including the Pepsi Max Big One – one of the biggest rollercoasters in Europe – there will be something to satisfy everyone.
You may also want to visit the resort at night, when a range of captivating stage shows take place. Some of these are only suitable for adults so it may be a good idea to check in advance if children can watch them.
If you're looking for a little culture during a weekend break you'll be in the right place when you come to Blackpool. The Grundy Art Gallery, which was built in 1908, hosts a range of temporary exhibits throughout the year.
Alternatively, why not go for a walk through the 390-acre Stanley Park? Here you can see stunning Italian gardens and the Cocker Tower, which was built in tribute to Blackpool's first mayor Dr William Cocker.
There is nothing like a sunny afternoon in Blackpool, so be sure to head to the beach during your break. Of course you can lie back on the sand, munch on some Blackpool rock and just chill out but any children in your group may also enjoy going on a traditional donkey ride.
But while there are lots of things to see and do during the day, don't think that the fun ends as soon as the sun goes down. Heading to one of Blackpool's many restaurants will give you the chance to try everything from Lancashire hotpot to gourmet Asian cuisine and if you want to make a real night of it visit some of the town's lively bars and clubs.
The 1,100-seater Grand Theatre hosts a range of performances all year round, from stand-up comedy to musicals, with some of the biggest names in entertainment taking to the stage.
During the autumn, millions flock to the town to see the famous Blackpool Illuminations where the streets are lit up. This time of year may see the vast number of Blackpool hotels fully booked, so be sure to book in advance to avoid disappointment. Whenever you decide to visit, you can be sure there will be lots for you to see and do on a holiday to Blackpool.
Reader insights
Be the first to share your insights about this piece.
Add your insights