Things to do Before Your Dubai Vacation Ends
Dubai Vacations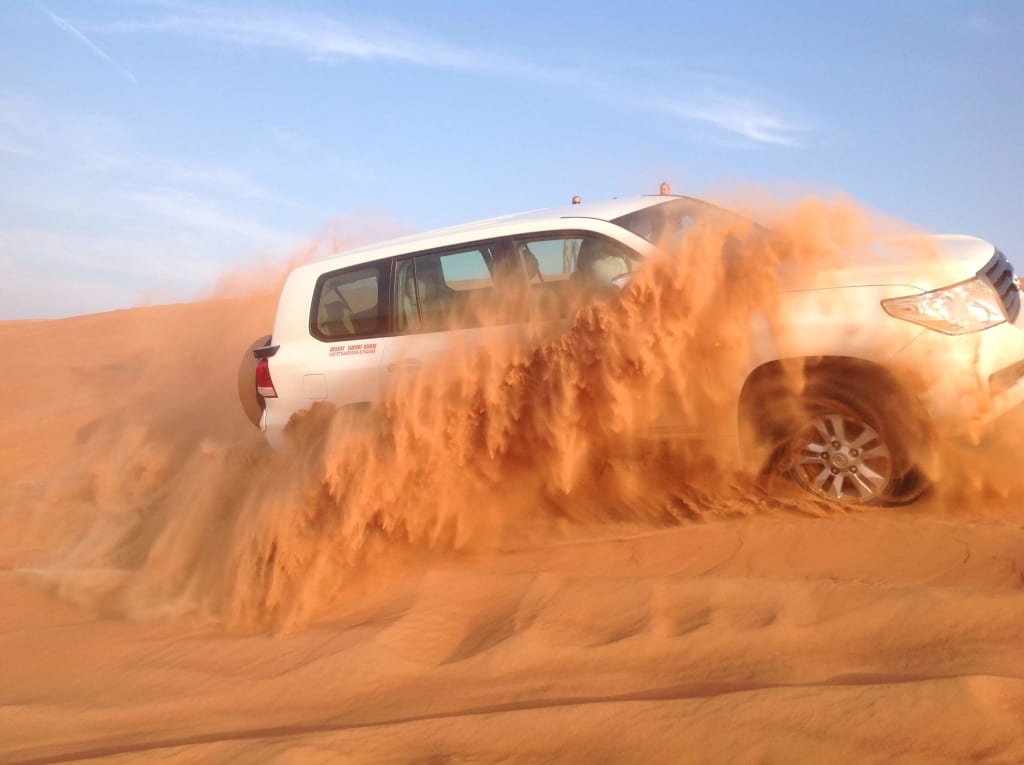 No matter how many Dubai you have spent in Dubai, it's always going to seem like a short trip as there is so much to do. So, if your Dubai vacation is nearing its end and there are only two days left, there's still a lot you can do to make it the most out of it.
Here's a list of things you can do in the last two days of your Dubai trip:
Do Some Shopping
It's a crime if you are visiting Dubai and not indulging in some retail therapy. The emirate nestles in itself exclusive shopping malls with outlets of almost every known brand. You can also pay a visit to the largest shopping mall in the world if you wish to. But be mindful, it is going to take a lot of time to explore this magnificent mall. You can easily get lost in its glory and might. So, we would rather recommend going for street shopping. Also, don't forget to buy gifts for your loved ones back home as well.
Try Local Cuisine
After shopping till your heart's content, head over to a local restaurant. Dubai is home to eateries offering delicacies from around the world. So, most foreigners prefer their comfort food i.e. a cuisine that belongs to their homeland. However, on the last day of your trip, add an element of excitement and try local cuisine. We strongly recommend getting your hands on the most famous Arab-style shawarma. Having said that, don't just settle for any place that claims to offer the best food. You certainly wouldn't want to end your trip with a bad stomach or worse, diarrhoea. Do some research on the best local restaurants in Dubai and try their delicacies.
Enjoy Desert Safari
If you haven't done it already, it is most recommended to book for yourself and your family/friends a desert safari trip. Even if you don't have enough time, you can opt for an evening Dubai desert safari as it starts at around 4 pm. In the desert safari trip, you will be taken to a campsite located in the middle of the desert on 4x4 vehicles. On your way, you can stop for photography or enjoy other enthralling activities.
After reaching the campsite, you can enjoy beautiful sunset views, take a camel ride and explore areas nearby and take part in a host of activities arranged for you by trip organizers. For those who have time, we recommend opting for the overnight package as it doubles the fun with spending a night under the sky and enjoying fascinating sunrise views.
Have a Dhow Creek Trip
Another great way to make your trip to Dubai the most memorable one for you is to have a dhow creek trip. You will be able to explore the beautifully decorated Dubai creek like never before. It's a perfect opportunity to end your time in a calm and soothing manner. A dhow trip generally lasts for two hours and is suitable for families and couples. You can either book the entire dhow or reserve seats for you or your family. Advanced booking is recommended to avoid last-minute troubles.
Depending on your package, a marina trip can include different activities, apart from a scrumptious meal.
There's still a lot more you can do but it is recommended to not exhaust yourself. However, try starting your day early in the morning so that you can cover maximum attractions. And if you can't manage time for evening desert safari or you are short on the budget, there's always an option to go for morning desert safari. It is the cheapest package and is suitable for those who are short on time. You can explore desert safari packages by visiting https://www.dubaieveningsafari.com/