These 9 Destinations are Straight Out of a Fairy Tale!
Destinations are Straight Out of a Fairy Tale!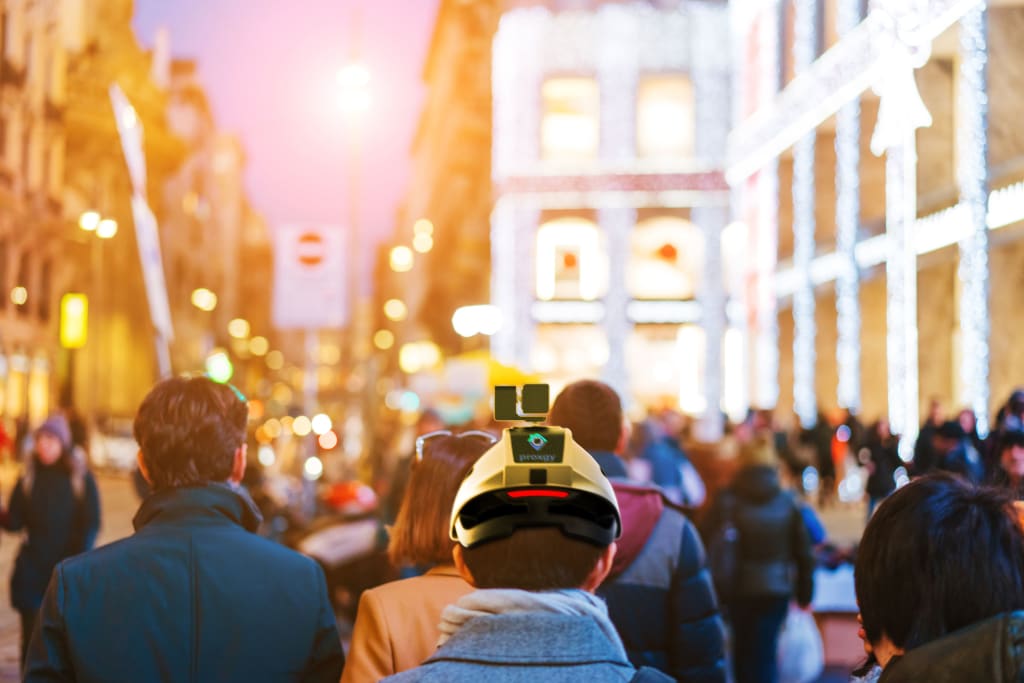 You grew up reading fairy tales, but how often do you see these magical places in real life? Reading about turreted castles hidden in the clouds, romantic pathways covered with lush vegetation and forests carpeted with wildflowers, we wished they were real. Here's the good news, though – you will be happy to know that these beautiful, mystical places actually exist in real life!
Imagine a place so beautiful that it makes you think it doesn't belong in this world. In fact, some of these charming places – the ancient castles, and deep forests – have actually served as inspiration for movie designers and producers to create kingdoms that have marvelled us on screen for so many years and to think we can actually visit them in person and even via virtual travel!
Given the pandemic, international travel is out of the question, but virtual tours have come as a total God-send for travellers. And with an app like Proxgy, travelling virtually was never easier. We dream of escaping to these fantastic, otherworldly settings to escape the bore of daily life.
But the authors who imagine these enchanting lands often draw inspiration from locations in real life. From the mountains of Germany to the plains of sub-Saharan Africa, there are many places around the world which look like they've literally been ripped from the pages of a fairy tale. And that's because the real world inspired the story.
So, let us take you on a tour of some of these gorgeous, picturesque locales that will take you right back into your favourite stories!
1. Bibury, England
Artist William Morris deemed Bibury 'the most beautiful village in England' when he visited in the 1800s, and nothing much has changed. The enchanting town still has the quaint homes and rustic charm that any fairy tale should start in. When you live in a town like this, it's hard to be unhappy. These abandoned castles are worth visiting.
2. The Serengeti, Africa
Everyone is familiar with the Lion King and the Serengeti – a classic safari destination – was inspiration for the movie. Travellers can relive the magic while immersing themselves among the largest population of mammals in the world. The Serengeti is a 12,000-square-mile region that extends from north Tanzania into southwestern Kenya. You can spot lions, elephants, gazelles, zebras and buffalos on either a private safari, or by joining a group tour.
3. Neuschwanstein Castle, Germany
Neuschwanstein Castle was actually the inspiration for Disney's Cinderella Castle. On the top of the snow-covered mountains in the winter, we can imagine it as the perfect home for Queen Elsa from the Disney hit film, Frozen.
4. Casa do Penedo, Portugal
It may resemble something out of The Flintstones, but northern Portugal's Casa do Penedo (or "Stone House") is, in fact, a real place. The prehistoric-looking structure was built in the 1970s as a cottage, using massive boulders as the walls, roof, and floor; it now serves as a tiny museum and huge tourist attraction.
5. Borgund Stave Church, Norway
Built around 1180 A.D., the Borgund Stave Church is one of Norway's finest examples of a stave church, a wooden structure defined by its corner-posts and timber frames. Although it's no longer used for religious purposes, the landmark now serves as a visitors' centre and—fun fact—inspiration for the artwork in Disney's Frozen. To some Harry Potter fanatics, it may also look a little like the Weasleys' residence – The Burrow – straight out of the Harry Potter films.
6. The Dark Hedges, Northern Ireland
Even fairy tales are dark and full of terrors, and this tree-lined road in Northern Ireland—which famously appeared in Season 1 of Game of Thrones – looks like it was plucked from a storybook's scariest pages. Local legend has it that the ghost called the Grey Lady haunts the road at dusk.
7. Alsace Region, France
This beautiful region inspired the backdrop of Disney's Beauty and the Beast. But while Belle may have wanted to escape her provincial life in the movie, the charming villages in the Alsace Region of France make for the perfect fairy-tale getaway. Plus, the Alsace Region is famous for its wine. Visit local vineyards to sample vintages like Pinot Gris, Riesling, Muscat, and Gewurztraminer. You could easily spend your whole vacation relaxing in this fairy-tale setting or take in Alsace's castles and villages on a day trip from Strasbourg.
8. Baghdad, Iraq
While not a hugely popular tourist destination right now, those seeking magical Arabian nights should take a magic carpet ride to Baghdad; a city that inspired tales of genies and magic lamps. Disney's Aladdin was actually meant to be set in Baghdad, but the film was in production during the First Gulf War, so they changed the name to Agrabah. The tale is based on Arabian folklore, and largely inspired by the 1940 film 'The Thief of Bagdad.'
9. The Forbidden City, China
A visit to the Forbidden City in China, and you'll wonder if you've been transported into the legend and Disney classic that is Mulan. Set during China's Han Dynasty (from around 200 BC to 200 AD), the Emperors home is based on the Forbidden City, a Chinese imperial palace located in the heart of Beijing. It housed 24 emperors of the Ming and Qing dynasties, from the 14th century through the 20th century.
So, there you have it – 9 fairy tale destinations that are actually real and are waiting for a visit from you. While international travel is out of the question, you can, in the meanwhile, opt for virtual tours of these places – and thanks to Proxgy for Travel, a virtual visit is easily accessible.
All you have to do is book a Proxgy and your virtual avatar will be ready to take you wherever you want to go and also give you a guided tour through their 360-degree camera technology. You can travel the world with the Proxgy user app. So get ready for one of the most immersive, one-of-a -kind experiences of your life, right from the comfort and safety of your home!