The Ultimate Freedom of Long-Distance Hiking
From the Camino to the Appalachian Trail, backpacking has given me joy and purpose in life. My dream is to help other people experience that kind of freedom.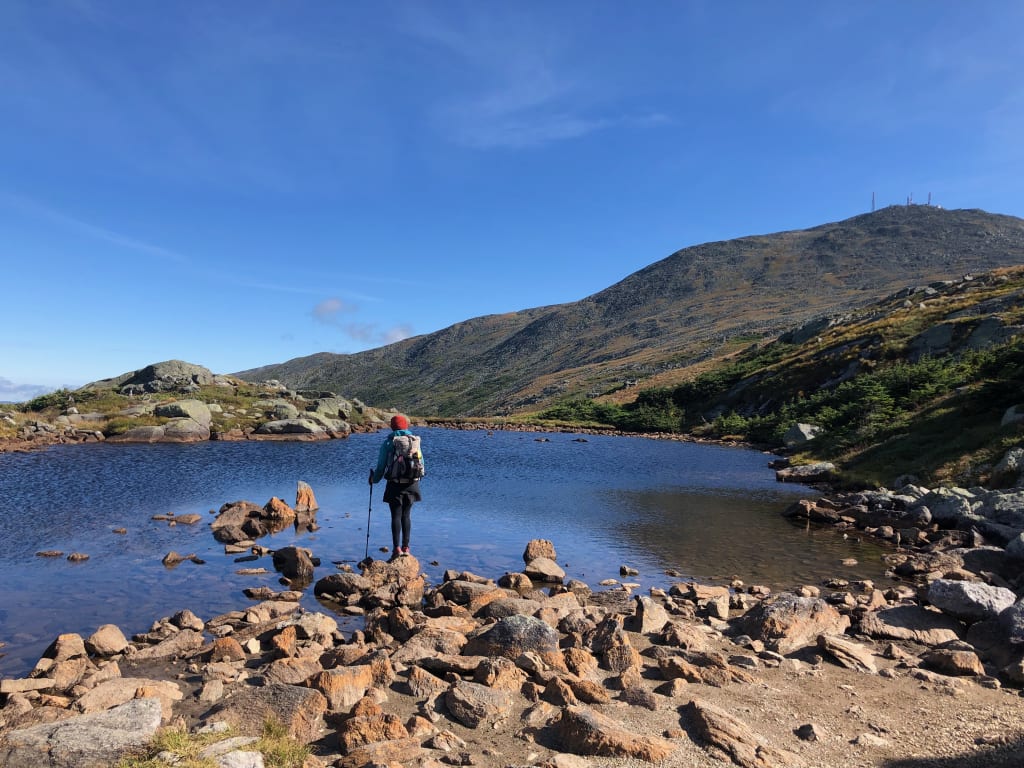 Lakes of the Clouds along the Appalachian Trail in New Hampshire - 2019
There is nothing like waking up outside.
I open my eyes, and I see the morning sun sneaking higher in the sky. I hear the birds singing in the trees. I remember that I am alive, and that today, I will see more wonders of nature around every turn. Maybe there will be mushrooms. Maybe I'll drink the coldest, purest water from a creek running with snowmelt. Sure, the hiking will be hard, and I will feel challenged physically, but the payoff is worth the effort a thousand times over.
I sit up and open the door of my tent. I open my food bag and pull out my stove, pot, and lighter. I set some water to boil and make coffee. Every minute, the world is a little more awake, and I am a little more excited.
I finish breakfast and pack everything up. I love how my backpack looks when I'm ready to hike. Everything I own right now can fit into a little portable bundle. I know each of my possessions; I can name them and use them perfectly.
Nothing tethers me. I am free.
This streamlined simplicity, this uncomplicated joy, is the truest gift of long-distance backpacking.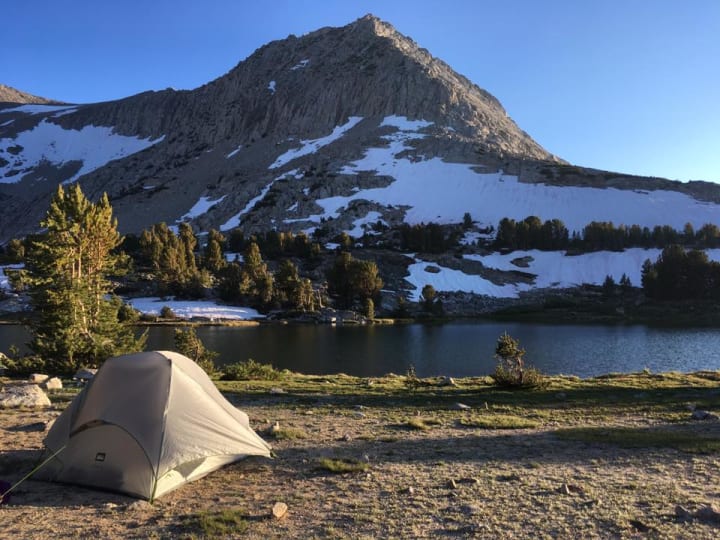 When someone asks me why I want to hike for weeks on end, why I want to live outside, why I want to saunter through bear country, I try to explain it like this: when I am on a trail, I feel most alive. I know what I'm about out there. Everything is simple, and I have to make no major decisions. There is exactly one choice every morning: I can either walk, or I can quit.
I didn't get to this point overnight, though.
It took me years of shopping sales and testing products to find a kit that I was happy with. It took multiple trails and many hundreds of miles before I knew what my body was really capable of. It took weeks of research, planning, and mapping to prepare for each of the hikes I have completed.
As I planned these adventures, I did not have many people providing me direct guidance. While I had some friends who had backpacked before and had their own ideas about gear, I did not know any long-distance hikers before I did my trips. I did all my own preparation work, with the help of the wondrous internet. I had to figure out what gear to buy, where to start and end, how to handle food and resupply, and how to get to and from the trail, among many other logistics and preparatory steps.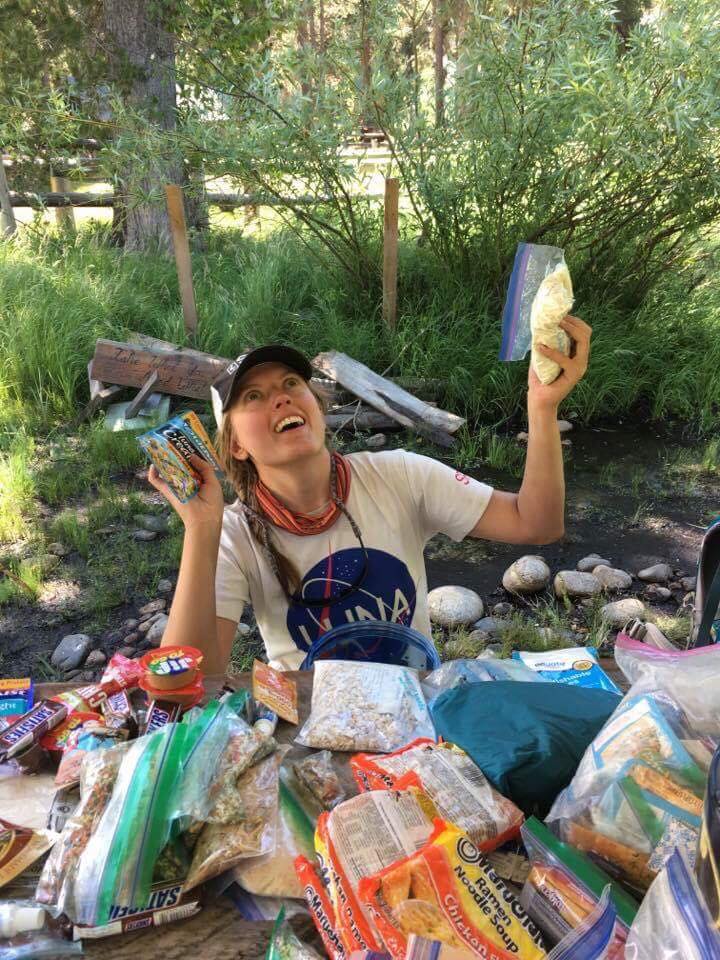 Looking back, I could have saved so much time and energy if I had found other long-distance hikers who had hiked the same trails I was planning to walk. If I knew that gravity filters are efficient for groups but clunky for an individual, I never would have bought one. If I knew that prepackaged backpacker meals are expensive, heavy, and too unwieldy to eat regularly, I would have skipped them and gone straight for the ramen. If I knew that most of the towns on the Appalachian Trail have some kind of grocery store, I would not have sent as many boxes of stale trail mix to myself over the six months hiking from Georgia to Maine.
Having learned these lessons, having hiked four major long-distance trails since 2015, and having discovered the deepest, happiest freedom while backpacking, my dream is to provide this kind of knowledge to other people so that they can experience this same untethered joy.
Hooked from the Beginning
My first experience with long-distance hiking was the Camino Francés, one of the many routes of the Camino de Santiago. I completed the Francés with my best friend in the summer of 2015. This 500-mile trail begins in St. Jean Pied-de-Port in France, and ends in Santiago de Compostela in Spain. It took us about a month, and it allowed us to see some beautiful places throughout the middle of the country—towns, monasteries, parks, and old churches—that we would not have seen otherwise.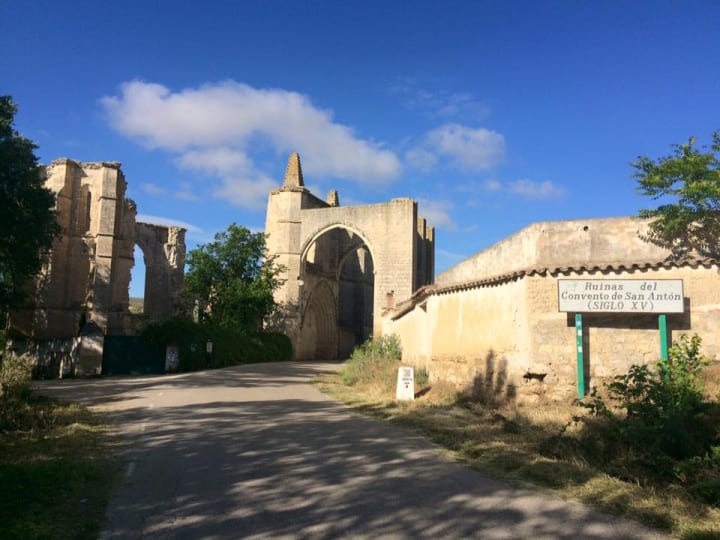 I didn't know it at the time, but this pilgrimage was the perfect hike for a beginner backpacker. While there are some long stretches between towns, there is very little need for logistical planning or high-level gear: a Camino hiker usually stays the night at albergues, hostels meant specifically for pilgrims. Therefore, it is unnecessary to carry a tent, a sleeping bag, or a stove. It is easy to obtain food from grocery stores and restaurants along the way, and the longest we ever had to carry food was for a few hours between breakfast and lunch.
Logistically easy or not, the Camino still kicked our butts. The Meseta, the high, flat plain that characterizes the central Castilla y León region, has very little shade, few towns, and long water carries. By the time we arrived at our predetermined stops for the day, we were worn out. I had a hard time waking up in the morning, and my calves burned with the effort of the repeated 15- to 20-mile days.
Despite the challenges, though, I was immediately obsessed with the experience. The Camino contains too many wonders to summarize, and I loved them all: walking through 12th-century ruins, visiting the cathedrals in León and Burgos, drinking creamy café con leche and eating croissants and tortilla española every morning. It was the perfect introduction to backpacking, and the perfect way to see a country.
After that hike, I knew I was hooked. I wanted more distance, more trails, and more adventure.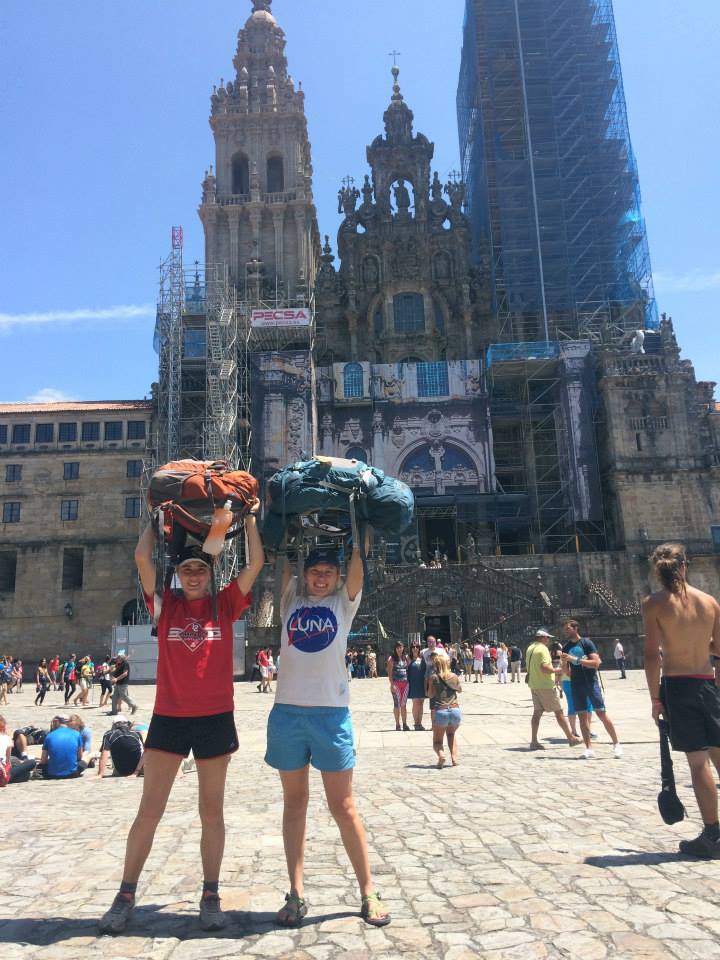 More Hikes, More Learning
In the several years following my first major backpacking trip, I completed two more long hikes: The Nüümü Poyo (John Muir Trail) in 2017, and the Camino del Norte in 2018.
The Nüümü Poyo runs concurrent with the Pacific Crest Trail for about 200 miles through the Sierra Nevada mountain range in California. This hike was very different from the Camino in several key ways. There is no cell service except for one place in the northern third of the trail. There are many major mountain passes that, if hiked in a high snow year, require specialized gear to navigate. It is true backpacking, and it requires a tent, a sleep system, and a stove, among other essentials.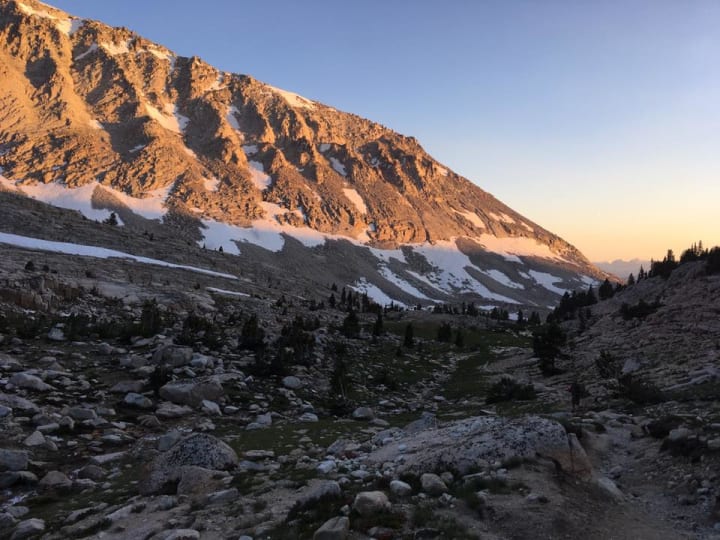 I can't begin to explain the beauty of the Sierras. In the evening, the light comes dancing over the snow-speckled towers of granite. The lakes are a cold, deep, unimaginable blue. The air smells like water and pine trees. I have never seen a more beautiful place. Even though the terrain was difficult and often extremely frustrating, for those three weeks when I lived among the mountains, I felt that life was nothing but a deep, bottomless joy.
This hike taught me the most of any about gear: what I think I need, what I actually need, and what I absolutely don't. I carried way more than was necessary, a sleeping bag that was far too heavy, and extra items that I never used.
My knowledge of what gear worked and what didn't fueled my research into better approaches after this hike. On my 2018 Camino del Norte hike in Spain, I carried an ultralight pack, fewer and better clothes, and wore trail runners instead of unnecessary hiking boots.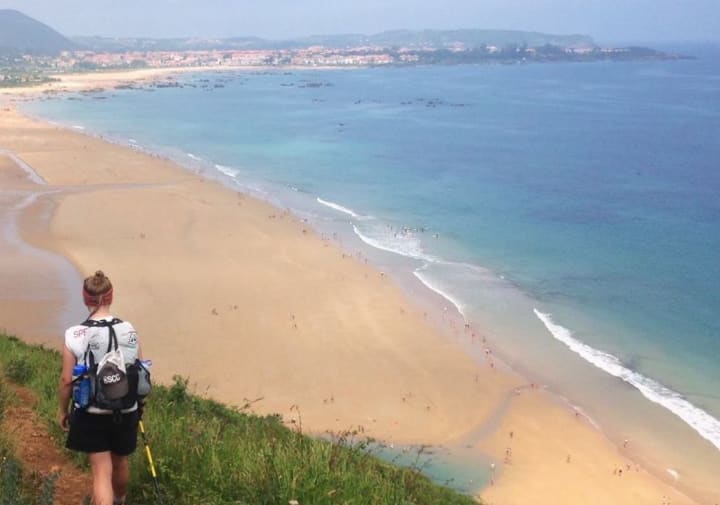 This second Camino, harder, more remote, and even more beautiful than the first, cemented my love of distance, and made me firm in my resolve to fulfill a lifelong dream the following year: thru-hiking the Appalachian Trail.
The Appalachian Trail: Catalyst for a Dream
My past experiences on the Camino Francés, the Nüümü Poyo, and the Camino del Norte all prepared me to thru-hike the 2,200 Appalachian Trail from Georgia to Maine in 2019. For six months, I moved through the cycle of wake up, walk, sleep, repeat. It was raw, dirty, sweaty, difficult, joyous, and real.
I made close friends. My legs turned to steel. I ate a fantastically large amount of food every chance I got. I grew confident in my strength, my gear, and my place in life. We walked into town with a straight-backed certainty, happy and comfortable anywhere, as long as we had food and water.
When I stood on the summit of Mount Katahdin on September 28, 2019, I couldn't wrap my head around being done with my hike. I was tired, and ready to stop moving, but I was not ready to be done with the trail.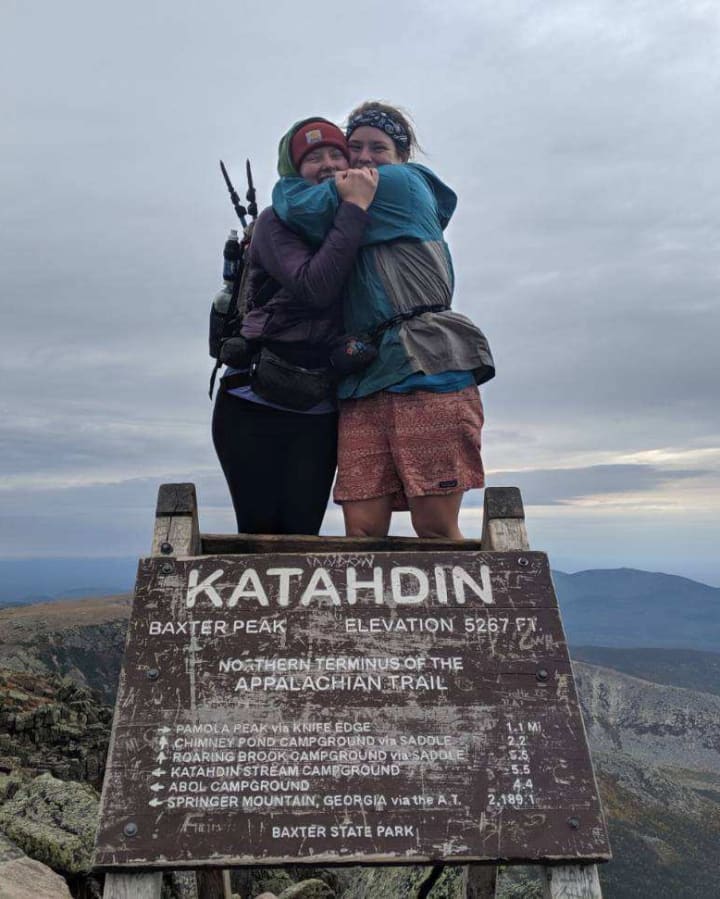 Like most thru-hikers, my return to "normal life" was painful. I lost the strength in my legs shockingly quickly. I missed being with my trail family every day. I yearned for the simplicity, the white blazes, the freedom.
Eventually, through the power of time, the love of friends and family, and the rediscovery of non-hiking passions, I adjusted. I found new things to occupy my time. A new job. A new relationship, forged from my thru-hike. Creative projects. Writing.
But hiking still lodged underneath it all. I had dreams about following a path through the woods. Every time I closed my eyes, there I was: walking. I had to face the fact that long-distance backpacking was a permanent passion, something that will never go away, something that I want to build my life around.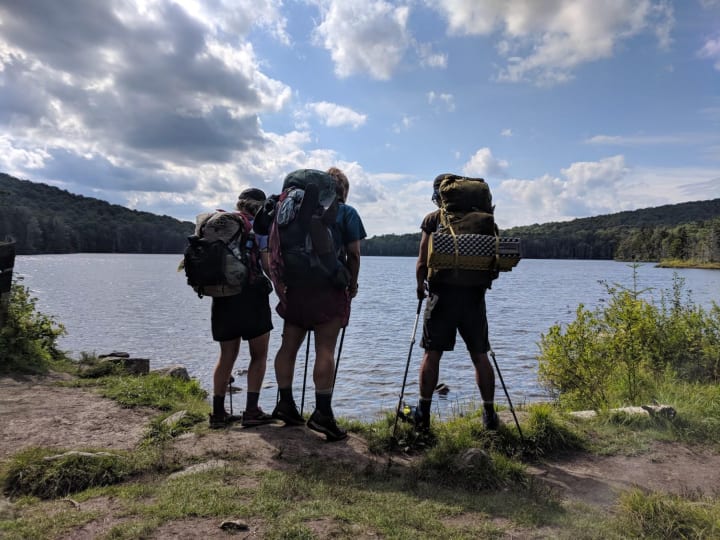 The Dream: Turning Passion into Reality
The COVID-19 pandemic hit the year after my thru-hike. As I was adjusting to the new normal of post-trail life, a new new normal was sweeping the globe. I transitioned to working from home, and I began to consider my career, my future path, and how I could fit hiking into my life in a bigger way.
Hiking is not necessarily expensive, aside from the investment in gear, but it's also definitely not profitable. There is the rare influencer hiker with gear sponsorships and enough social media followers to make a living from walking really far, but this is not the norm. So how can I monetize this passion, and make it the center of my life?
While pondering this question, I started thinking about why I love hiking so much. I remember the uncomplicated euphoria I felt every day on the trail. I remember how exciting it was to walk through the countryside of Spain, cross a raging creek in the Sierras, and experience the most perfect sunset in Shenandoah along the AT. I've been thinking about how incredibly privileged I am to be able to hike and experience such joy. And I've been thinking about how I want to make it easier for other people who want to hike to figure out how to get started.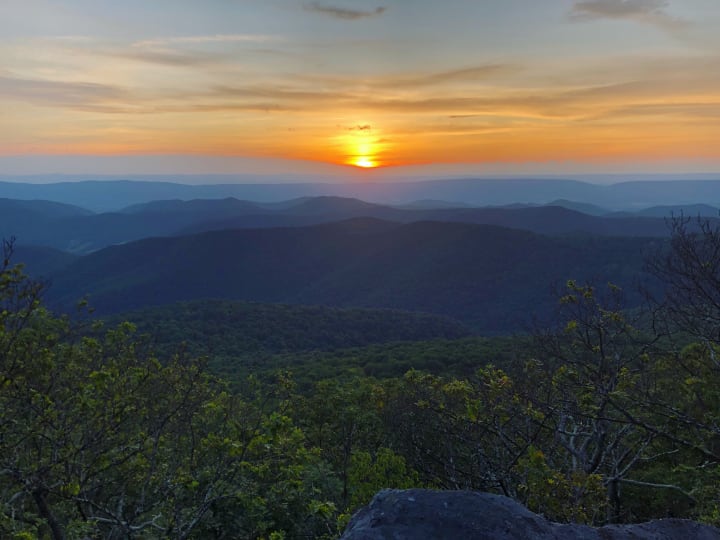 I remember the beginning of my journey with long-distance hiking, and how I put so many hours into researching gear that I ended up not using anyway. I had asked some of my backpacker friends for recommendations, but I ended up doing many things differently. If I had found a resource specifically helping people, especially women, find gear and prepare for longer hikes, I would have been much better equipped from the beginning.
This is what I want to do with my passion for hiking: to offer courses, content, and coaching for people interested in backpacking to get out there and get started. I want to help them overcome the hurdles I went through more quickly, so that they can experience the ultimate freedom of distance.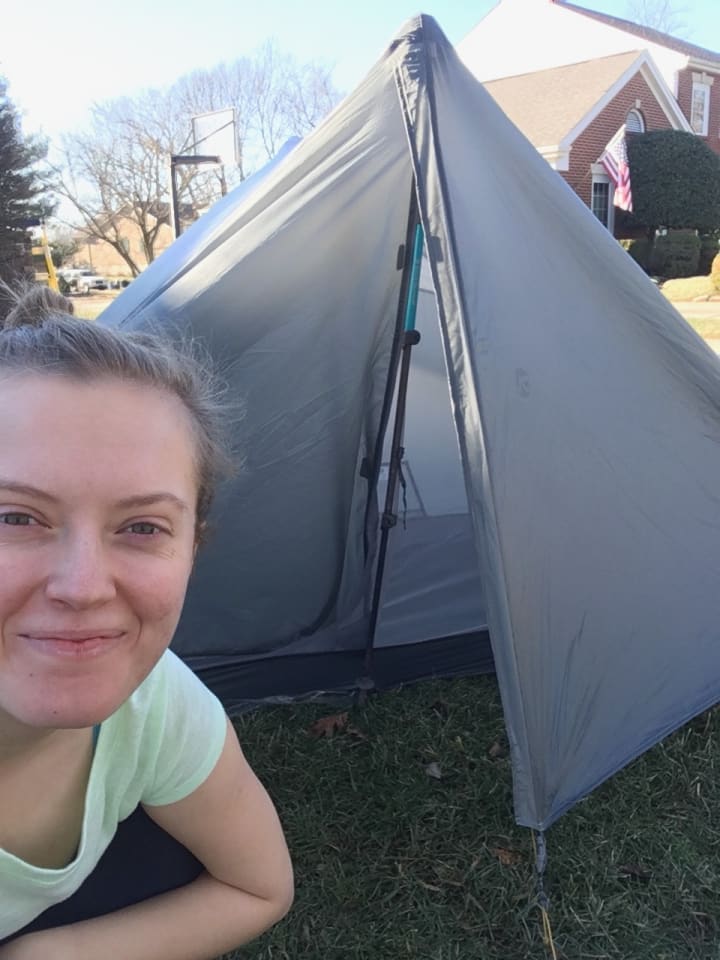 The Plan: Content, Coaching, and Mentoring
As a teacher, I love helping people to build confidence in their abilities and feel prepared for the challenges ahead of them. As a hiker, I love the simplicity of life in the woods and the excitement of distance. My goal for the future is to blend these two passions into one. Currently, I am laying down the foundations to become a a long-distance hiking coach, content creator, and mentor.
In my perfect future world, I am creating weekly videos and e-books on central tenets of backpacking preparation. I am educating people on Leave No Trace Principles and how to recreate responsibly in the outdoors. I am creating guides for shopping sales, saving money on gear, and finding quality backpacking supplies without breaking the bank. After all, I am also a teacher; I know the challenges of trying to build a reliable backpacking kit on a shoestring budget.
In the future, I am offering exclusive weeklong courses on preparing for the Camino Francés, Camino del Norte, and Nüümü Poyo. These courses include information about getting to the trail, the best albergues and campsites, mental preparation, side trips, and gear. I am also offering a longer, 30-day course on the Appalachian Trail, including preparing for the hike, setting an intention, shelters, best practices, and how to manage post-trail depression.
In this same world, I am offering my coaching services on a sliding scale, prioritizing women, BIPOC, and LGBTQIA+ hikers. In these weekly one-on-one sessions, I provide guidance on how to approach a hike, how to train, what to buy first, and how to recreate responsibly in the outdoors. I answer questions, assuage fears, and equip people to be prepared when they begin their hikes.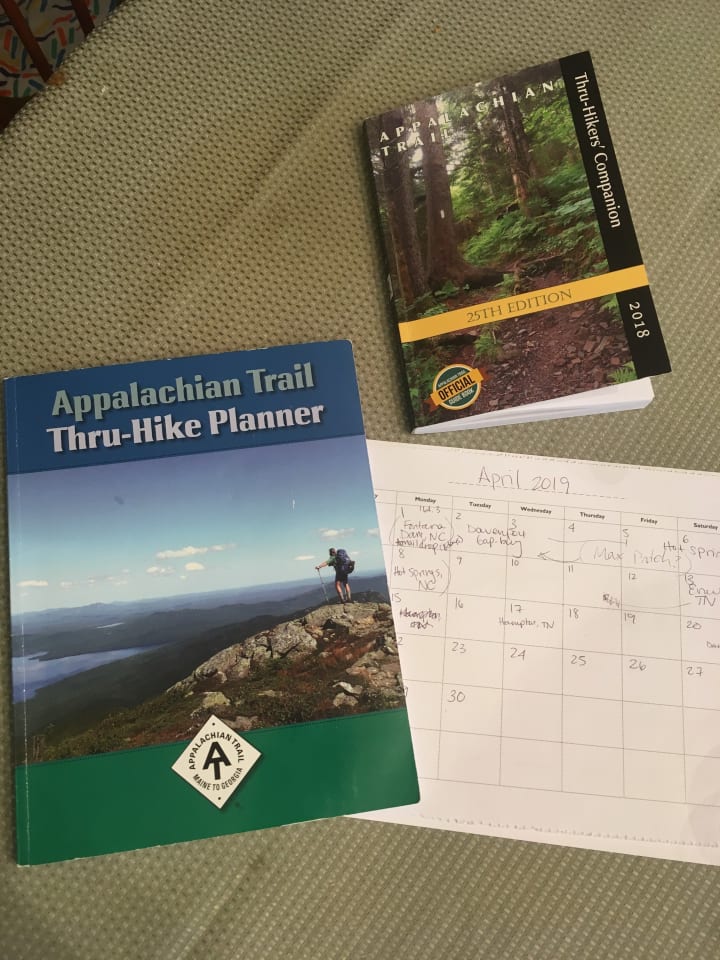 Why Hiking?
There are many ways to experience happiness, each as valuable and meaningful as the last. There are ways, other than walking really far, to find meaning and joy in life. You don't have to thru-hike the Appalachian Trail to discover euphoria, and you don't have to make a pilgrimage in Spain to find out who you really are.
But you can if you want to. And if you want to, I will be there for you from the beginning, helping you figure out the best way to get started.
Hiking is my way of remembering what is really important in life. It's my way of connecting to nature, discovering the world, and processing my experiences. There is something magical about distance, about the woods, and about stripping life down to the bare minimum. To be untethered, to have few possessions at one time, and to walk—to me, this is the truest way to experience life.
I want to be there for people who want this experience, who want to backpack, but don't quite know how to approach it. I want to help them through the details so that they can feel the ultimate freedom of long-distance hiking. This is my dream. This is, to me, would be the true fulfillment of my passion.
I can't wait to make my dream a reality.