The Top 8 Phenomal Places to Go to in Toronto (aka The Greater Toronto Area)
A Travel Blog for Tourists and Locals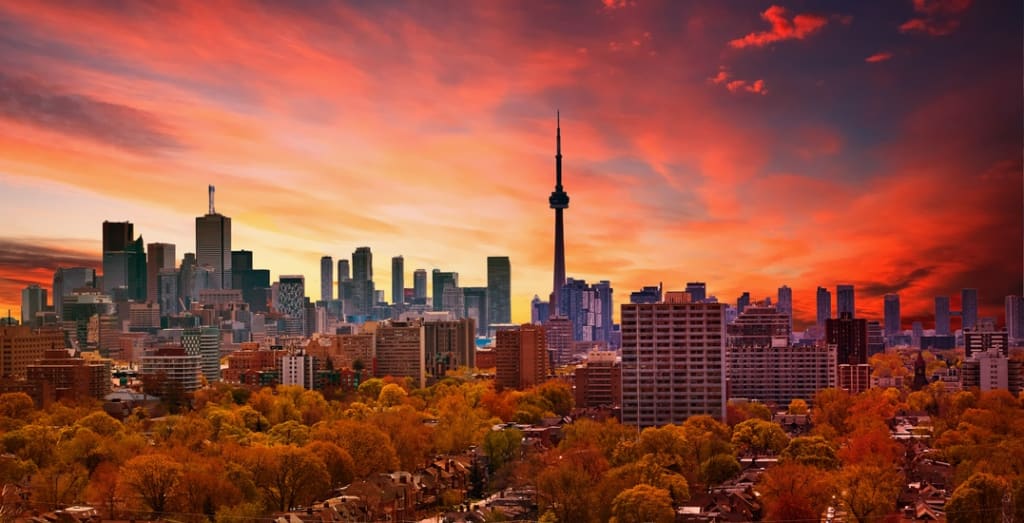 What makes Toronto such an amazing place for tourists and locals?!
As a native of Toronto, I know that there are many things that make Toronto a phenomal place for tourists and even locals wanting to explore places they have not been to. Toronto is home to 150 ethnic groups in various neighbourhoods of the GTA. Not only is Toronto a culturally diverse city. It is also a city where many great restaurants, tourist sites, barrier-free community centres/public places are situated. Toronto is an inclusive city where there are many job, recreation, volunteer and housing opportunities for people with disabilities are out there. I always gained fulfillment visiting different neighbourhoods and attractions that are offered in many parts of Toronto such as the Bathurst Manor, York, Chinatown, Milliken and The Annex. Many of the locals are very hospitable which makes newcomers and tourist willing to visit Toronto. Here are the top 20 best places to visit in The Greater Toronto Area!
1. Earl Bales Park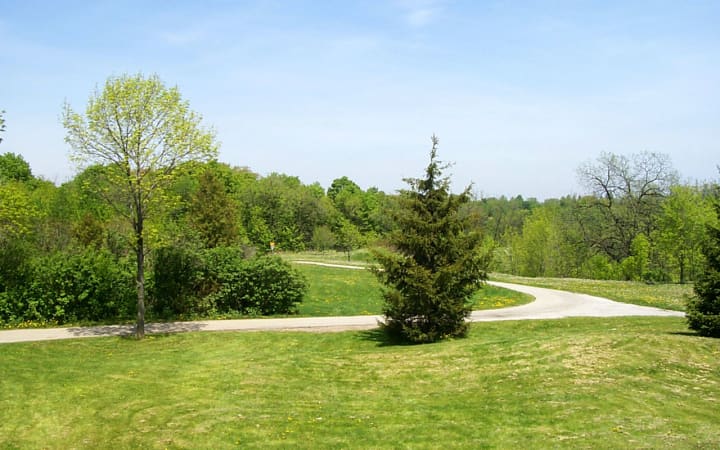 Earl Bales is one of the largest parks in the Bathurst Manor where people can gather with friends and family to have picnics and barbecues during the summer months. This park consists of a colorful playground, a splash pad, a community centre, a seniors clubhouse, a vast walking trail, a public garden with benches, The Holocaust Memorial, and The Russian House Toronto where there is something for everyone to enjoy. Programs such as Ping Pong, After School Clubs, Camps, Adapted Recreation Club, Dance and Russian Cultural Events are held at the community hubs and The Russian House Toronto. In the winter, people can enjoy a skiing program that is offered at the ski park at Earl Bales. The Holocaust Memorial is a free exhibit for people who are willing to learn about the holocaust while strolling around the park. Whether you want to have a quiet stroll, enjoy a good book at the public garden or gather with friends for a picnic or event, this is an impeccable destination to visit!
2. Snakes and Lattes Board Game Cafe
On a rainy or extremely chilly afternoon, everyone wants to find something to do indoors! People can choose from seeing a movie at Cineplex to having a game night with a few friends at a board games cafe. Snakes and Lattes is an awesome place with welcoming staff, knowledgeable game gurus, tasty food, and a wide selection of board games such as playing cards, UNO, RPG games, chess, checkers, bananagrams, scrabble, othello, and much more! If you happen to be staying in The Annex, gather a group of friends, have a nice meal or snack and enjoy unlimited gaming!
3. Pacific Mall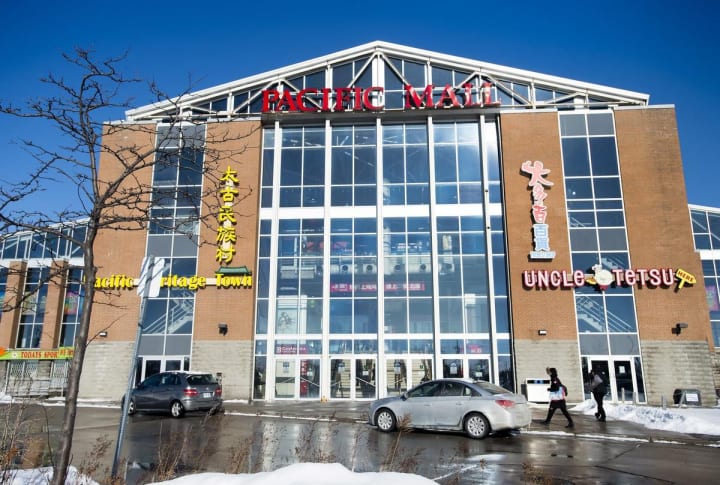 The Pacific Mall is one of the most popular Chinese malls in the GTA. The Pacific Mall is located in Markham, Ontario at Kennedy and Steeles. This amazing Chinese mall consists of an immense food court, an arcade, lots of department stores, dessert kiosks, food and beverage kiosks, clothing stores, makeup shops, Chinese movie stores, a Chinese book store, and lots of shops and salons to pick from! The busiest times are during Christmas, Easter, Civic Holidays, and Boxing Day, because that is where people take advantage of sales and discounts. Families and friends who are touring Toronto should take advantage of this culturally enriching place.
4. Dave and Busters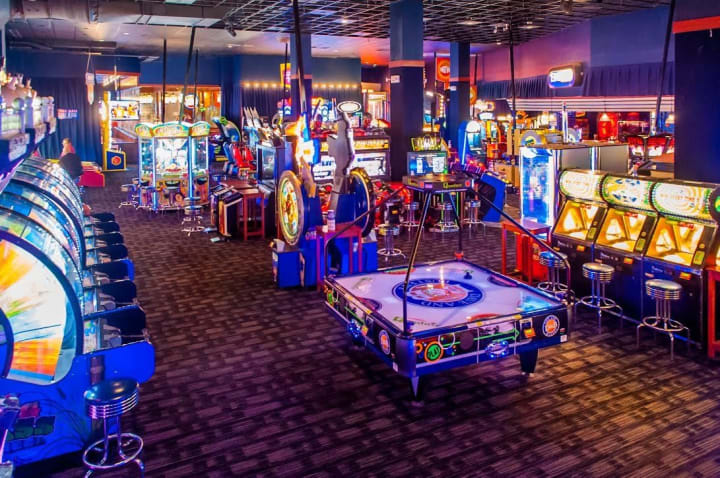 Every gamer wants a night out to play their favourite video games! Whether you are going with a group of friends, your spouse, or your family, it is still an awesome thing to do during your stay in Toronto! The games that are offered at Dave and Busters are Doodle Jump, Basketball, Skeeball (one of my favourites), and many more fun games for every level and taste! Best of all, you can eat at the Dave and Busters dining area! Dave and Buster's has the best appetizers, burgers, and desserts that will make your mouth water and full as a bucket! So, get your game face on and spend some time at Dave and Busters in Vaughan, Ontario!
5. Vaughan Mills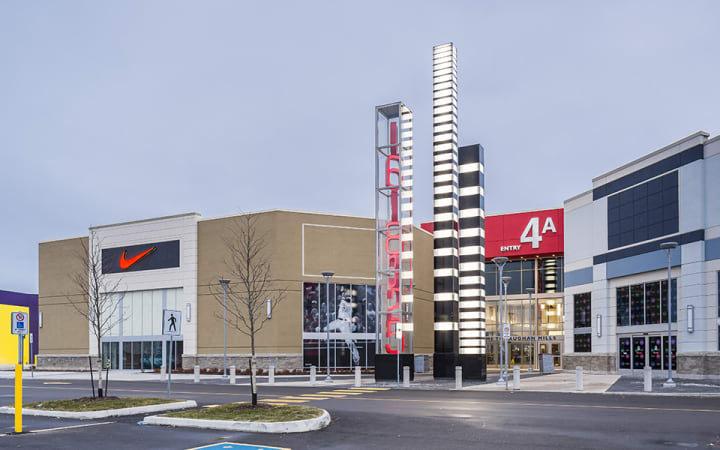 Vaughan Mills is one of the largest malls in the GTA. This fantastic shopping centre is located in Woodbridge, Ontario and is not far from Canada's Wonderland. From The Children's Place to Sugar Mountain, there are a big selection of stores, food kiosks, and restaurants that you can visit at any time and for any occasion. The mall is packed on public holidays such as Boxing Day as it is open on many public holidays. Vaughan Mills is a tourist site, so the mall opens on any kind of civic holiday unless notified. If you are in the area or are wanting to visit during your stay, this is the place to come for a treat, a shopping spree, or a meal out with friends and family!
6. Downsview Merchant's Market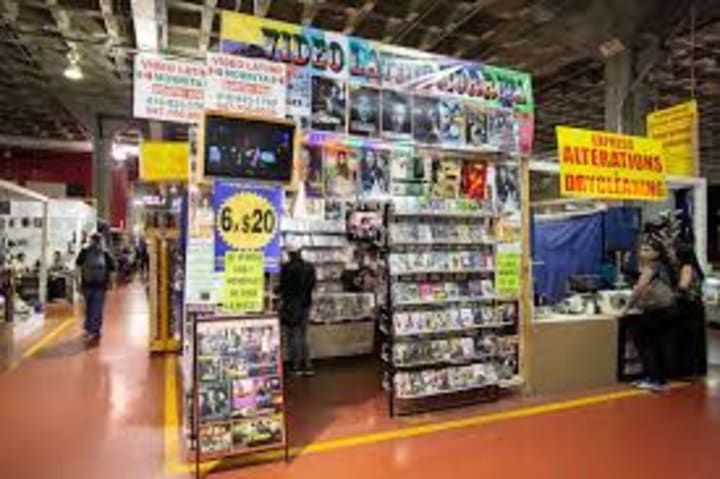 This place is a carnival, not just a place to shop and eat. The vendors here are very friendly, welcoming, knowledgeable and kind; they will treat you like friends and family here! There is also music playing all around the market, so you'll hear some sweet tunes. It also consists of a big international food court that serves Indian, Columbian, Mexican, Italian, Vietnamese, Filipino, Caribbean, and Hungarian cuisine. I totally recommend the Chinese place, because you can get a two item meal for $6.00 and a three item meal for $7.00. The Hungarian palacsinta is the best- you can choose from cheese and poppyseed and it will taste like heaven! You can also find the cheapest and best ice cream here- $5.00 for a two scoop combo and a kiddie cup for $2.00. Whether you are wanting to buy books or antiques, this is the place to shop and discover awesome merchandise! You will not regret coming here!
7. Koreatown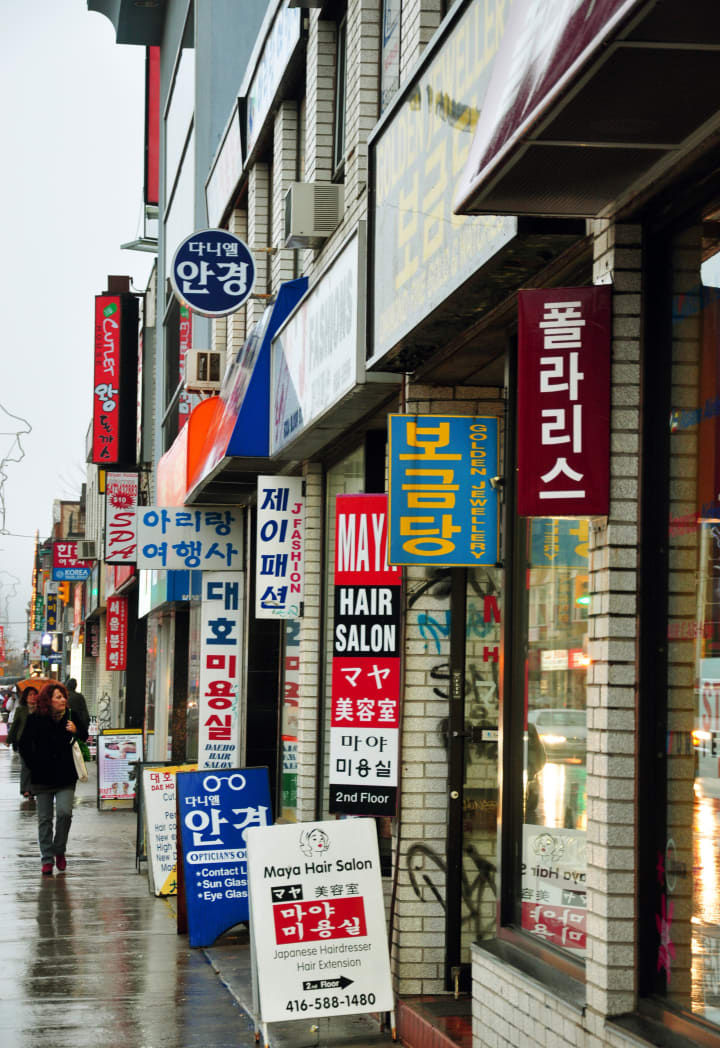 If you want to get a taste of Korean culture, a passport is not always necessary! For tourists and locals, this is an opportunity to try some delicious Korean cuisine and window shop in Korean markets or shoppes in the area. For those of you who are learning Korean or are fluent in Korean, this is the place to come. The majority of the shop owners or restaurant owners do not know English or know a limited amount of English, so it will be worthwhile to practice your Korean with the locals! Whether you live 40 minutes away or 2 minutes away, it is still worth the adventure. Grab a few friends, bring your boyfriend, go on a family day trip or go by yourself to stroll around and explore Korean culture in Toronto!!
8. BAPS Shri Swarminarayan Mandir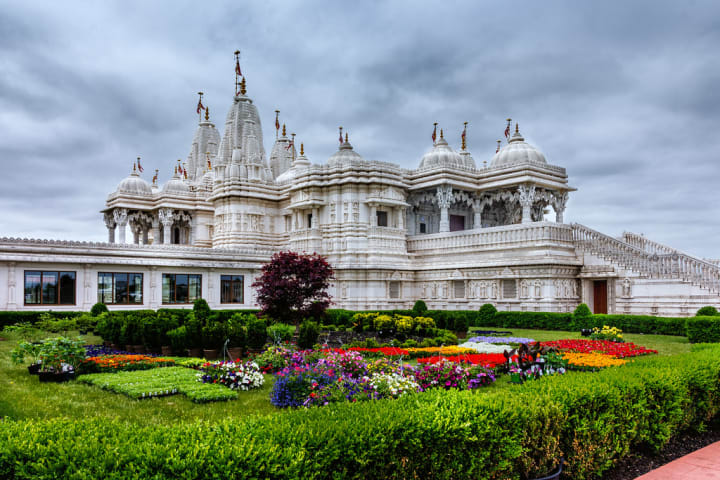 What is not to like about such an enchanted place?! The marble, white-washed palace and the vibrant gardens will take your breath away! This place is not just a temple where people pray regularly. It is also a cultural, educational and family-friendly attraction to visit during your vacation in Toronto. BAPS has also ran family, cultural and community events such as the Diwali Festival, and Weddings. Schools also go on meaningful, educational and enjoyable field trips here! Inside is an interactive museum, an Indian food market, a gift shop, and a prayer room for religious services and ceremonies. As you are touring the musuem, you can learn about the history of Hinduism, the geography, and the Hindu traditions!
About the Creator
Poetess, visual artist and lifestyle/quiz writer! My pastimes include reading, sleeping, gaming, music, fitness, etc! Be yourselves, be kind and value life! Let's connect and be friends!
My IG accounts: @tdwrites24 & @tdcreates97
Reader insights
Be the first to share your insights about this piece.
Add your insights