Hiking is becoming more and more popular among people this year due to the pandemic that the world has been facing. With restaurants, clubs, and businesses of all sorts closed down, people are finding their adventurous side and taking to their local trails to get back in touch with nature and see all that the world has to offer.
While you might find yourself searching through Google trying to find the most beautiful trails near you, I have gone ahead and compiled a list of the Top 5 ranked trails in all of the U.S to cut some time off of your searching. Whether you are looking for something quick to do with the family, or a trip that will last you for days or even weeks, there is an option below for everyone.
The Appalachian Trail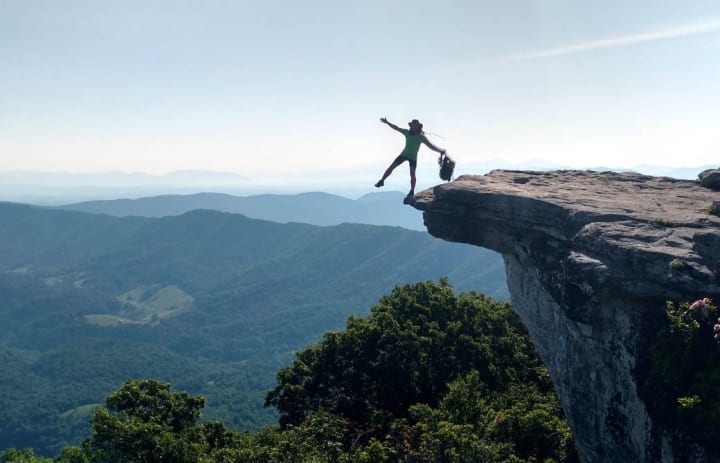 Stretching all the way from Maine to Georgia, reaching 14 states, and spanning more than 2,193 miles, The Appalachian trail is a definite bucket list item. Whether you just plan on trekking through parts of the trail in your own home state, or want to backpack the entire length of it, you won't be let down by the amazing views that these trails have to offer. With overlooks that take your breath away, shelters throughout, and fire pits readily available you can't go wrong.
Burroughs Mountain Hike, Mount Rainier National Park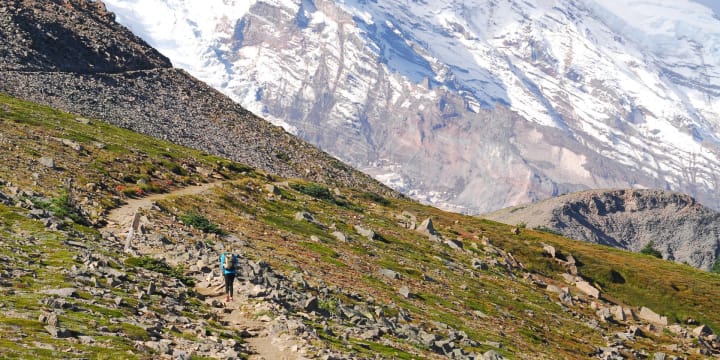 Located in the state of Washington, Mount Rainier National Park is home to some of the most heart stoppingly beautiful views in the U.S. At it's tallest point it is 14,410 feet above sea level and home to more than 260 miles of gorgeous trails to explore. There are forest settings, river valleys, and subalpine meadows to view. To get the most out of this national park you will want to take the Burroughs Mountain Hike, this trail is ranked as moderate and spans about 8.9 miles long, and well worth the view.
The Emerald Lake Trail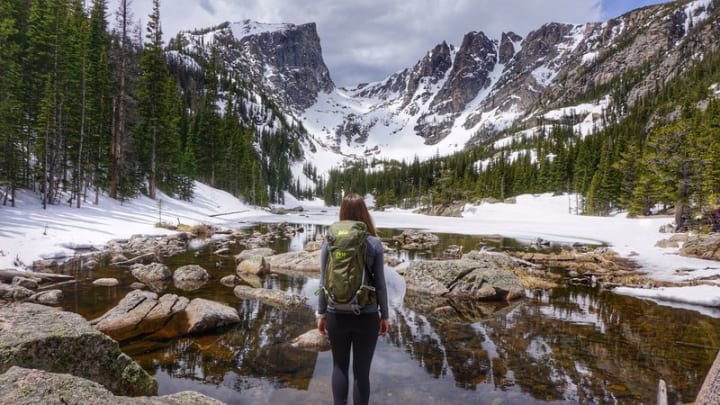 If ever you find yourself on a trip to Colorado, don't forget to stop by the Rocky Mountain National Park. This park offers everything from flat and easy trails that the whole family can enjoy, to some much more difficult trails that can take several days and include some intense climbing. There is however one trail here that you will not want to miss out on. The Emerald Lake Trail is a moderate 4.1 mile trail that even inexperienced hikers will be able to enjoy. This trail offers the most beautiful view of the snow covered mountains and one of the most photogenic lake we have ever seen.
The Tonto Trail, Arizona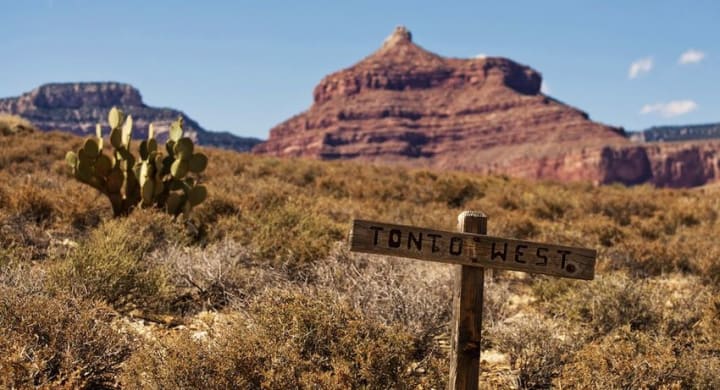 There is no doubt that any trail that leads you to a good view of the Grand Canyon should be on just about everyone's bucket list. The Tonto Trail is a more difficult hike that you will have to prepare for as it will take 4 to 5 days to complete, but it is totally worth it as it is ranked the absolute best hiking trail in all of Arizona. This trail runs 70 miles and gives you the absolute best experience of the Grand Canyon, from within the canyon and is best used in the cooler months to avoid heat exhaustion.
The Narrows Trail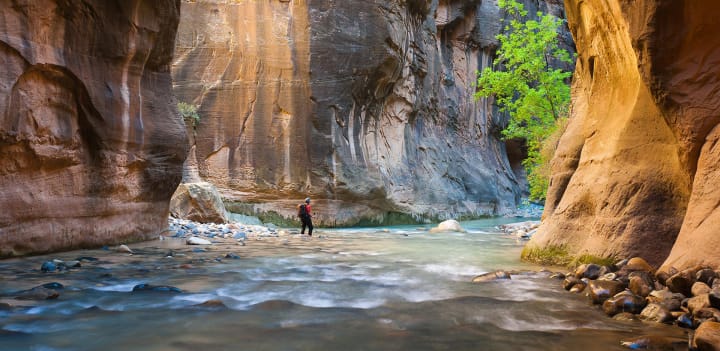 Located in Utah in the Zion National Park, the Narrows Trail will have you wading you through waist high waters in some parts, and possibly even swimming at one point, but the views and experience are well worth it. This trail can span anywhere from 5 to 16 miles depending upon the route that you take and should take approximately 1 to 2 days to complete. Flash floods are a concern here, so you will want to plan accordingly and check the weather ahead of time.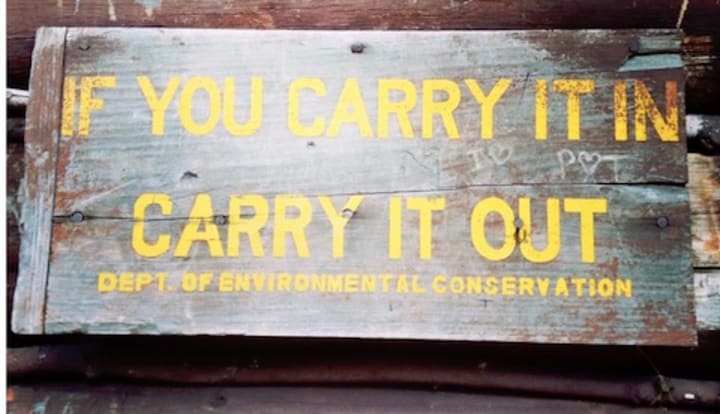 Never forget to pack first aid and emergency gear kits when going on hikes, especially if you intend on being out for more than one day. Always make sure that you have a reputable food and water source, consider buying a life straw in the case that you have to drink from unclean waters. For more trails near you, download the All Trails app, here you will be able to view trails, ratings, difficulty, length, and pictures all from your mobile phone. Remember to stay safe and always carry out what you carry in. Happy Hiking!