THE TEN HIDDEN GEMS OF FRIULI ON GOOGLE ARTS & CULTURE
A virtual journey into the wonders of Friuli Venezia Giulia, Italy.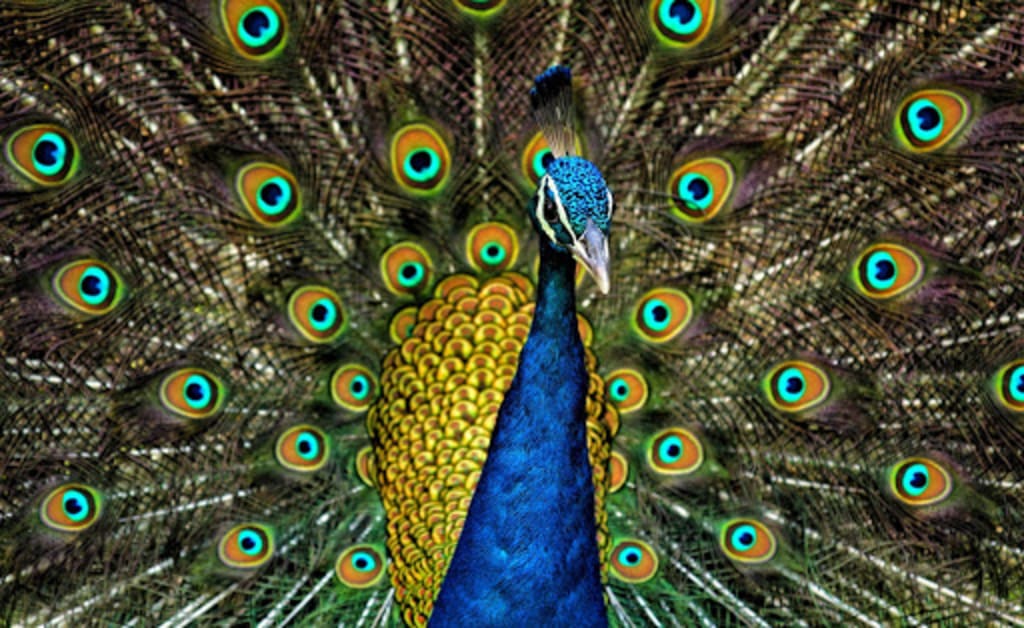 A peacock like the one of the small town of Sesto al Reghena. Image by Jatin Sindhu
As it turns out, Giovanni Morassutti, Italian actor, theatre director and long time student and collaborator of John Strasberg who has just finished filming Italian movie Fra due battiti alongside Remo Girone, has an art related project in the pipeline, too. His cultural center, Art Aia - Creatives / In / Residence, in collaboration with Google Arts & Culture, is launching an online exhibition entitled "The Ten hidden gems of Friuli" , a journey through the streams, the mountain peaks, and the biodiversity of intriguing Italian borderland Friuli-Venezia Giulia, and its fairytale places such as Arzino and the Karst spring of Vinchiaruzzo just to name a few.
The art center will show on the Google platform the beauties of Friuli to a global audience through a series of suggestive videos and photos in collaboration with local artists such as Fabio Pappalettera and Alan Morassut.
As the actor and director, Giovanni Morassutti says:
"I am thrilled to have been invited to collaborate with Google Arts & Culture. I am happy to be able to contribute to making these wonderful places known to an international audience. I hope that these exhibitions and others to follow can attract more and more people to Friuli, also increasing cultural tourism. I am also pleased to collaborate with Google by sharing its mission to organize information globally and make it universally accessible to all. I believe it is a huge step towards an open and transparent society".
Over 200 artefacts from Art Aia - Creatives / In / Residence, including rare videos like an interview with composer Yukio Tsuji explaining his latest projects and his inspiring experience at Morassutti's art residency and images from the art residency related to visual arts can be viewed online on Google Arts & Culture. Thanks to a partnership between the Italian art center and Uronto artist community some images and 'stories' will also reveal the fascinating narratives behind unique objects such as "What Remains", a scroll painting (Pattachitra) realized by Fouzia Mahin Choudhury at the Dubalhati Palace in Bangladesh painted using an ancient traditional style where Mythological narratives or folktales are inscribed on a cloth base surface with drawings. With the art residencies coming online, more people can now learn about the activities of the art center and discover some interesting facts about it. Users will also be able to see art projects, meet interdisciplinary artists from all over the world and dive into the Berlin independent art scene in just a few clicks.
Some of the most important items of the online exhibitions are:
● An interview under the porch of the Small Church of St Anthony of Padua at Art Aia - Creatives / In / Residence with John Strasberg, son of Lee Stasberg, director of the Actors Studio.
● Sustainability in the arts. Visiting artists meeting an Italian Prince in the lands of Friuli Venezia Giulia.
● Unusual spaces for art and culture in Berlin and its vital creative community.
● Uronto Artist Community at The Dubolhati Palace in Bangladesh and some of its art practice and their ancient traditional style.
● Mappe fluide. Site-specific installations in an old stable from the end of the 19th century reused as an art and exhibiting space of the art center.
What is Art Aia - Creatives / In / Residence ?
Art Aia - Creatives / In / Residence is an international art residency located near the municipality of Sesto al Reghena in the north-eastern Italian region Friuli-Venezia Giulia. It's a place for artistic production and research that focuses on the development of the creative process and facilitates cultural exchange across borders.
About Google Arts & Culture
Google Arts & Culture is a new, immersive way to experience art, history, culture and world wonders from over a thousand organizations worldwide. Google Arts & Culture has been created by the Google Cultural Institute and it is available for free for everyone on the web, on iOS and Android.