The Seals of La Jolla
Far away friends.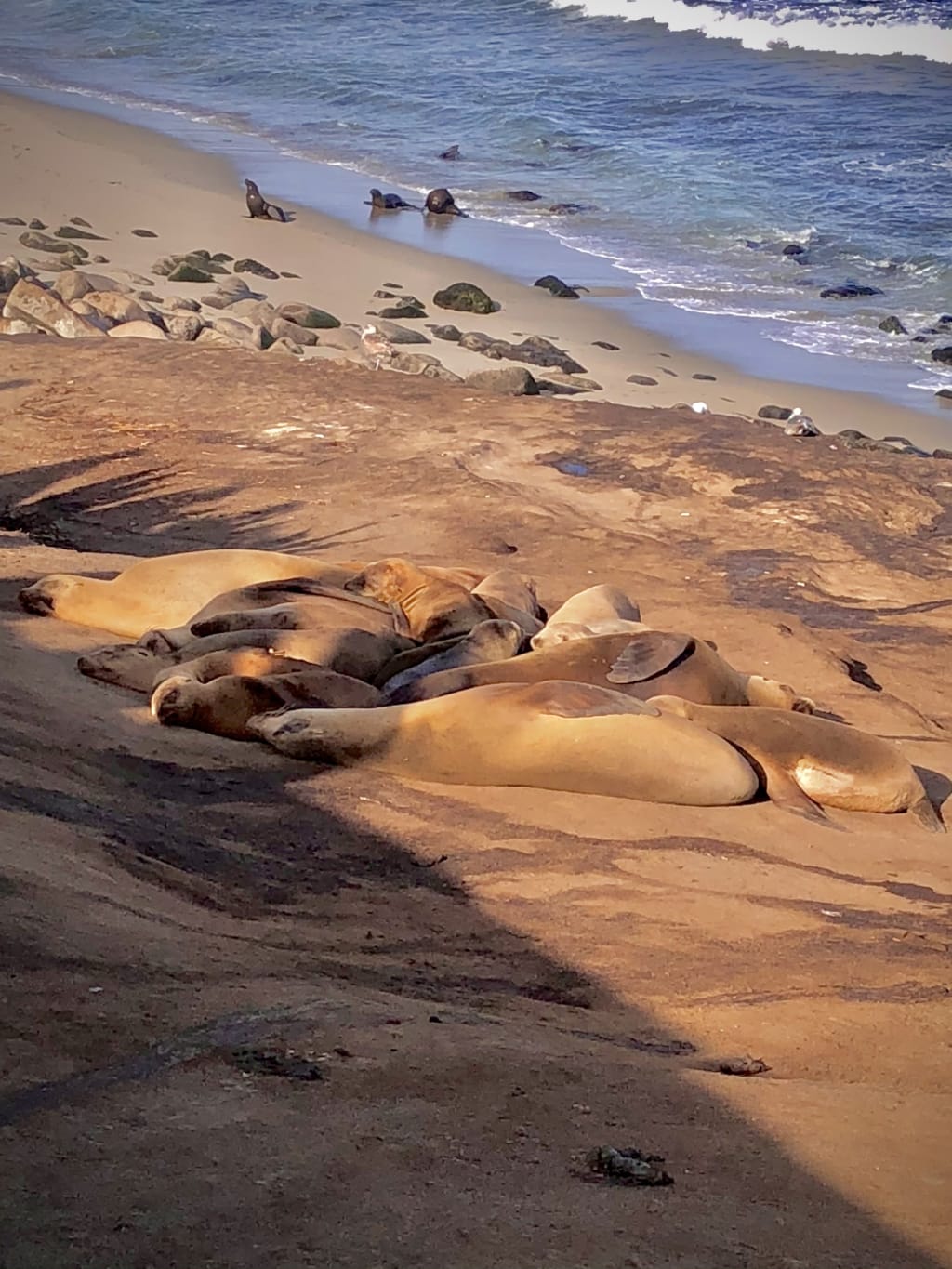 When I was a kid, my family used to take yearly vacations. Most of the time, we went to California. Where else would two little girls want their parents to take them? California has Disneyland and Disneyland is where all of our favorite people live. So, from the time I was three until I hit high school the four of us (eventually five of us) hit the road to the most magical place on Earth. While we were in California, we always went to San Diego for some beach time and to go to Sea World. My mom's favorite part of our trips was always going to seal beach in La Jolla just north of Sand Diego. Really it's La Jolla Cove, but it's always been seal beach to us. I'll admit, as a kid it wasn't as exciting to me. Playing in the ocean and ordering room service seemed like a much more fun time than standing around looking at seals from afar. On my most recent trip to San Diego, however, I finally got it.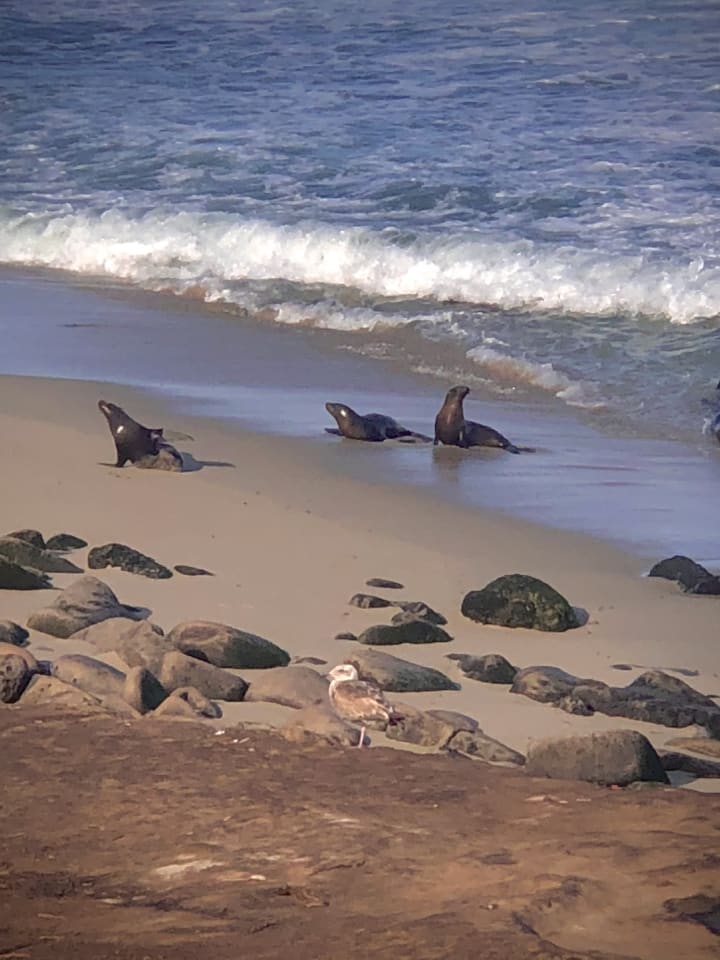 About two years ago, I went on a solo weekend getaway to San Diego. The day I flew in, I spent the entire day walking around La Jolla Cove. Falling in love with the beauty that I had seen so many times over a decade before, but had truly never really seen. As I stumbled upon the infamous seals, all of these memories from my childhood came flooding back. I finally understood why it was so incredible to see them so close yet still wild. I found myself thinking the same thing my mom would say, "I could sit and watch them all day." I had forgotten how close they are to you. It's like they trust the humans around them not to bother them.
I'll be honest, I forgot I had these photos for a long time. It wasn't until I was looking for pictures to try this TikTok photo editing hack that I found them again. The original photos were beautiful, but after editing them I've found myself going back to them and just reminiscing, wishing to be back at the beach. I'll leave the editing hack below.
There's something so incredible about seeing animals in the wild. There's always a moment where it sort of takes your breath away. Watching them interact and just enjoy themselves. Sometimes, it's even more wonderful watching the other people watch them. It's like we've all come together to admire these creatures respectfully and quietly. We're not bothering them, they're not bothering us (although I wouldn't be upset if they bothered me), it's truly a beautiful thing. I'm always so grateful for these small moments of connection with the wild. In these moments, the world seems so peaceful. It's an even better feeling going back to a place I had seen so often as a child, and now having a greater understanding and appreciation. Realizing everything is exactly as it's alway been, but so different at the same time.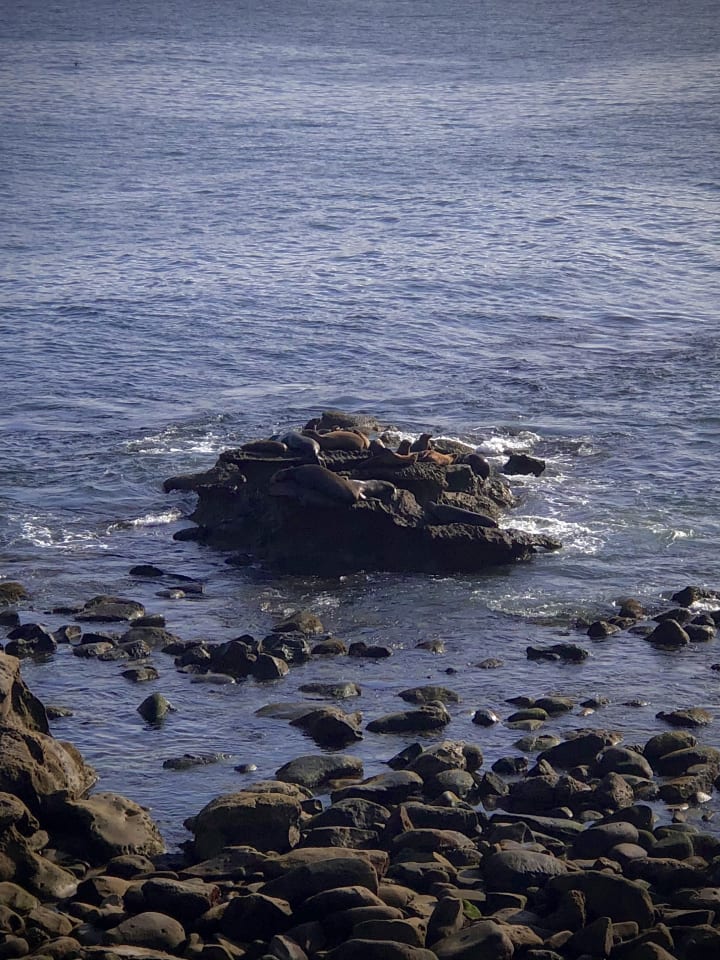 Editing Hack
Set exposure and brilliance to 100.
Set highlights to -35.
Set shadows to -28.
Set contrast to -30.
Set brightness to -15.
Set black point to 10.
Set saturation to 10.
Set vibrance to 8.
Set warmth to 10.
Set tint to 39.
Set sharpness to 14.
Set vignette to 23.
Set brilliance and exposure to 0
This is a simple way to get pictures taken on your iPhone to look even better. The photos I edited with this hack bring me right back to the moment the photo was taken. It's honestly crazy how well this works! Again, I'd like to make it clear that I take no credit for this editing hack. It's a TikTok find, I found these exact steps on popsugar.com.
Reader insights
Be the first to share your insights about this piece.
Add your insights