Guides
The Making of the Making of Westwardfro
Bridges, Farmer's Market, Volcanoes Oh My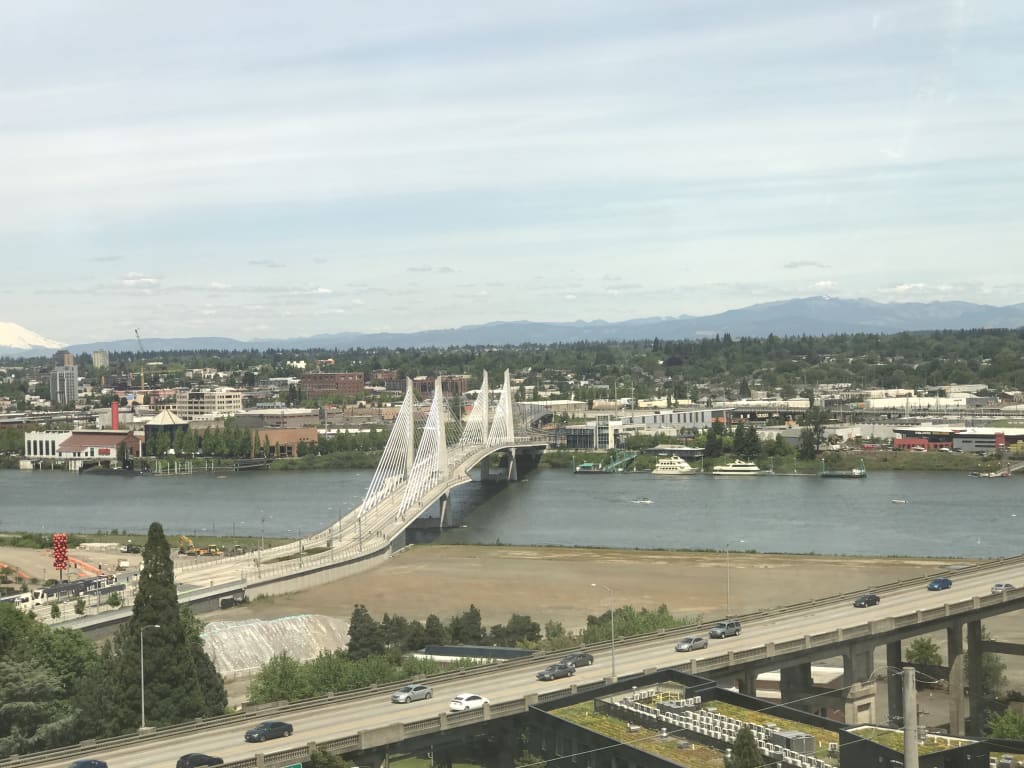 View from Aerial Tram, Portland Oregon
Start Above YouTube Video and start humming the "Ballad of Westward Fro"…
Felicia, Felicia, where do you roam

Felicia, Felicia, far, far from home

She travels on to where ever she must

Her MacBook of silver is her badge of trust

There are campfire legends that the plainsmen sing

Of a chick called --- West-ward-Fro.

Felicia, Felicia, where do you roam

Felicia, Felicia, far, far from home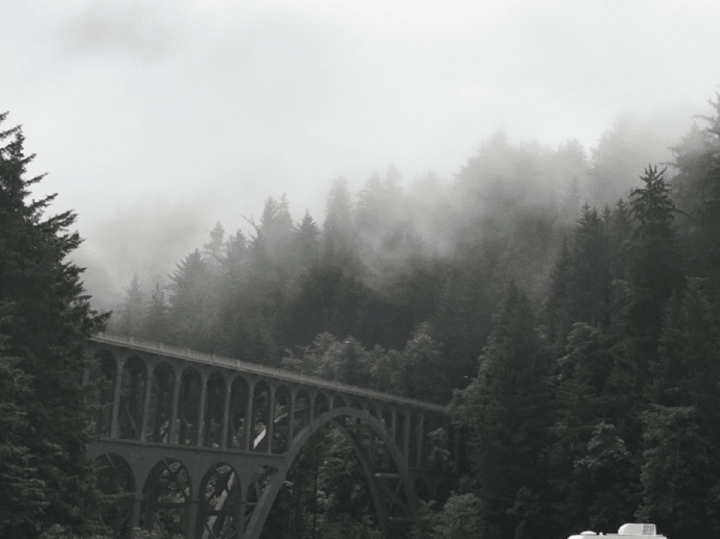 I captured my Oregon experience in a series of photographs and selfies with waterfalls. I hope to tell the story of each still in a continuous way to connect each like a script for a movie reel or for a tourist shoot highlighting the possibilities and contradictions held in one state. This story is feast for the senses forging for ingredients at the Farmer's Market to prepare great food in my RVs kitchen, walks to a restaurant specializing in Gourmet Offal. I hope my description of my white knuckling crossing of many bridges, to paths through primordial forest, paths less traveled accidentally, being led by Google to logging roads, the natural hot springs, spiritually guided walks through the gift of the Japanese gardens, or footpaths to inland seas at the top of dormant volcanoes will encourage the reader's next big adventure. Yes those different places and environments are still in Oregon. So many riches in just one state, right?
I am recounting my experiences in Oregon from the state managed Cabins at Tim Ford and after my river walks in Gatlinburg, with rooms with balconies over babbling creeks (Yes I have written and edited this story to share later). But my experiences in Tennessee are my attempts to recreate my experiences in Oregon. I crossed many creeks in Siuslaw National Forest. These paths are enjoyed by the masses, for free. I crossed this creek: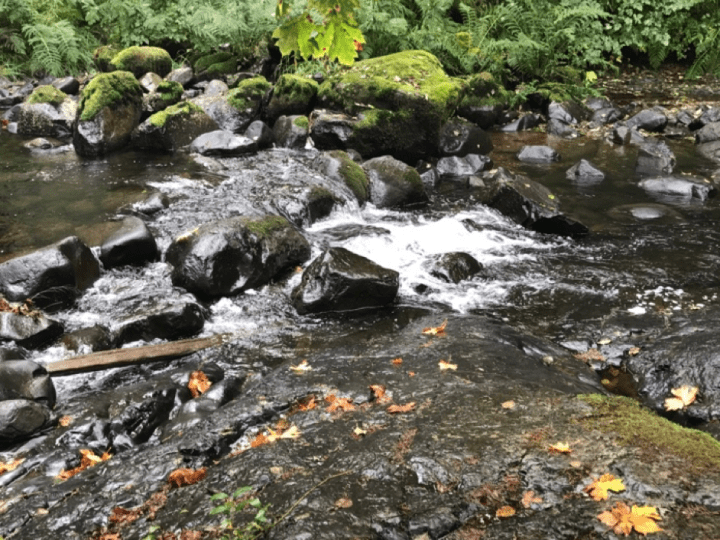 A short stroll from my truck to this path: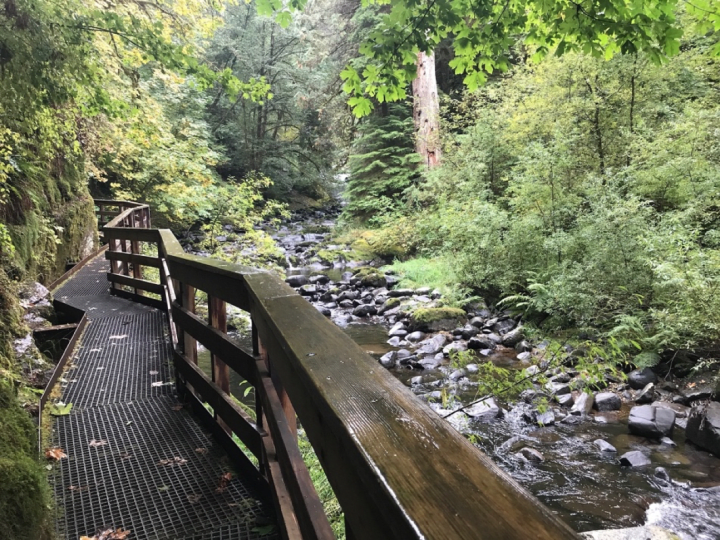 Near beautiful streams where it feels appropriate to lay down your burdens. The path through the forest led to more babbling brooks: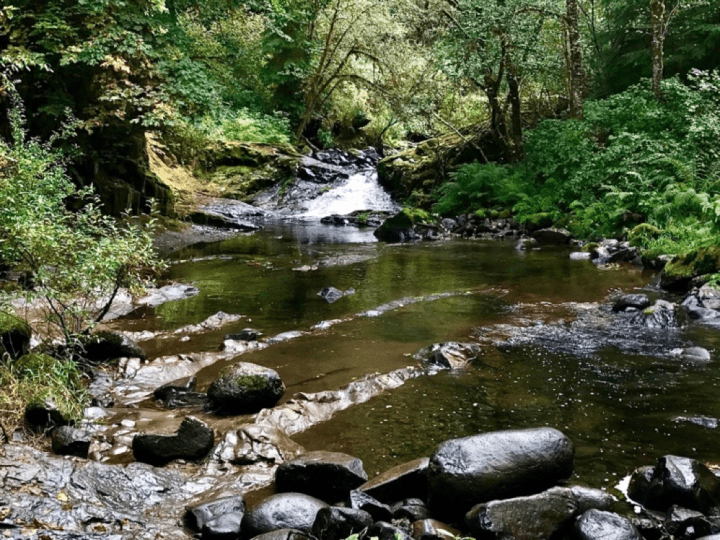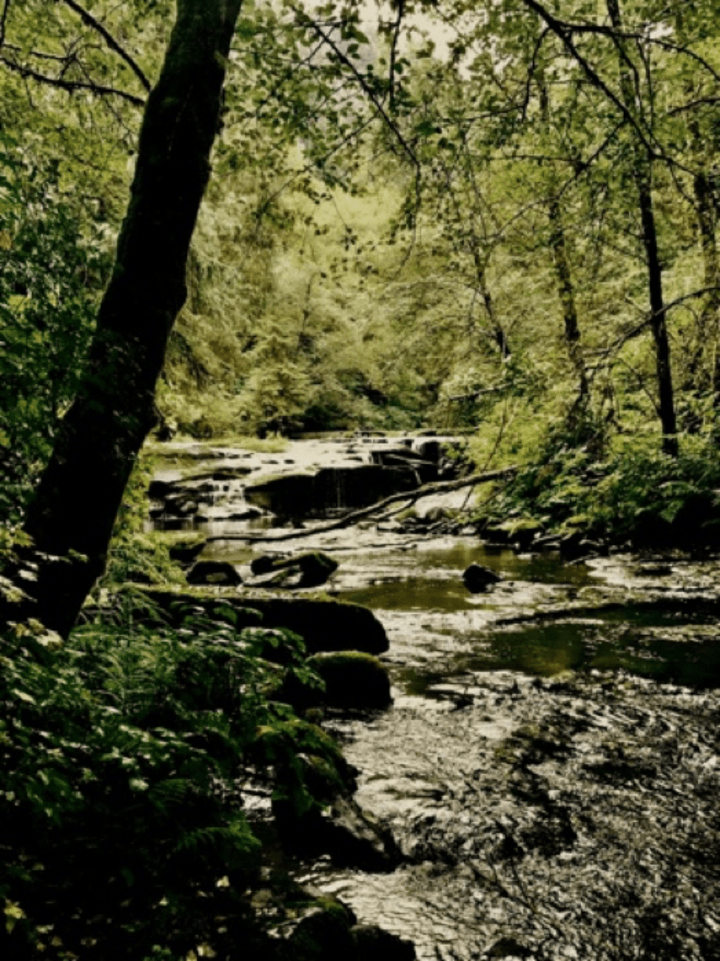 Which lead to more selfies with waterfalls.
My paths, either well marked or paths I created, would lead to somewhere with varying results, never going to the same place twice. I always had a destination in mind but most times my path led back to some body of water.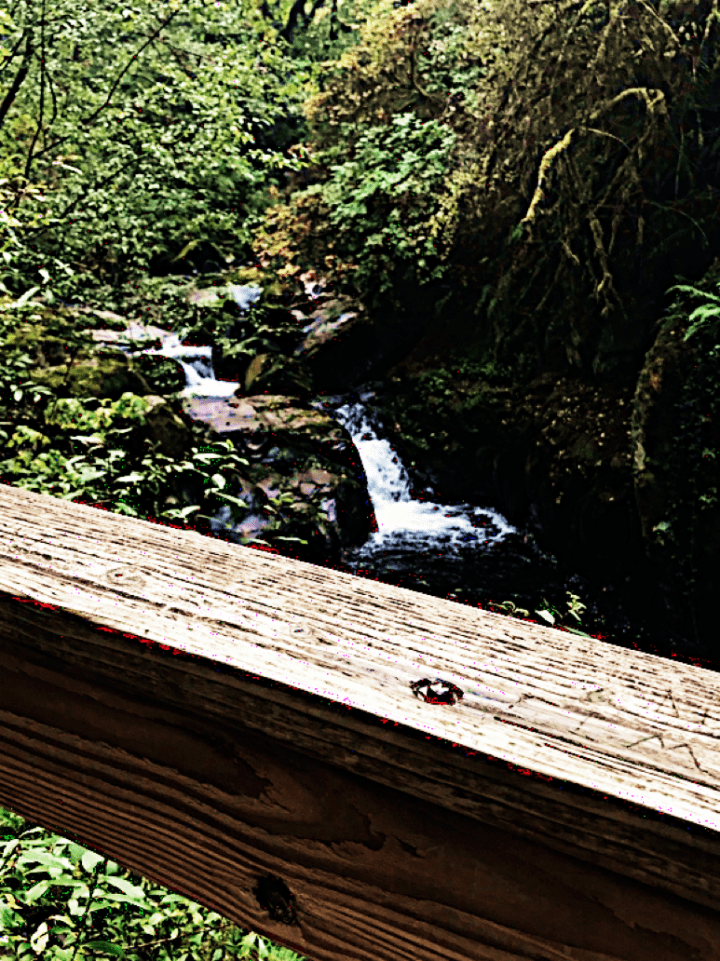 Cook Like You Give a Fu**
Besides crossing brooks and walks along beaches, one of my favorite past times was to haunt my favorite farmer's market, never limited by exotic ingredients or missing my favorite foods. Fresh seafood was the best in country and folks in Oregon love their pork, and in particular salted pork. I was never without smoked ham hocks and pork jowl at Fred Meyers, but on a good day local farmers would also bring their own seasoned meats and dressed poultry to the Market.
One of my prized gifts was from an East Coast Bestie, Thug Kitchen, with recipes easily prepared in my RV kitchen. I would follow the recipe expertly, in my opinion anyways, for grilled eggplant and soba, thankful I had a real kitchen in my RV and I found all the vegetables in the farmer's market.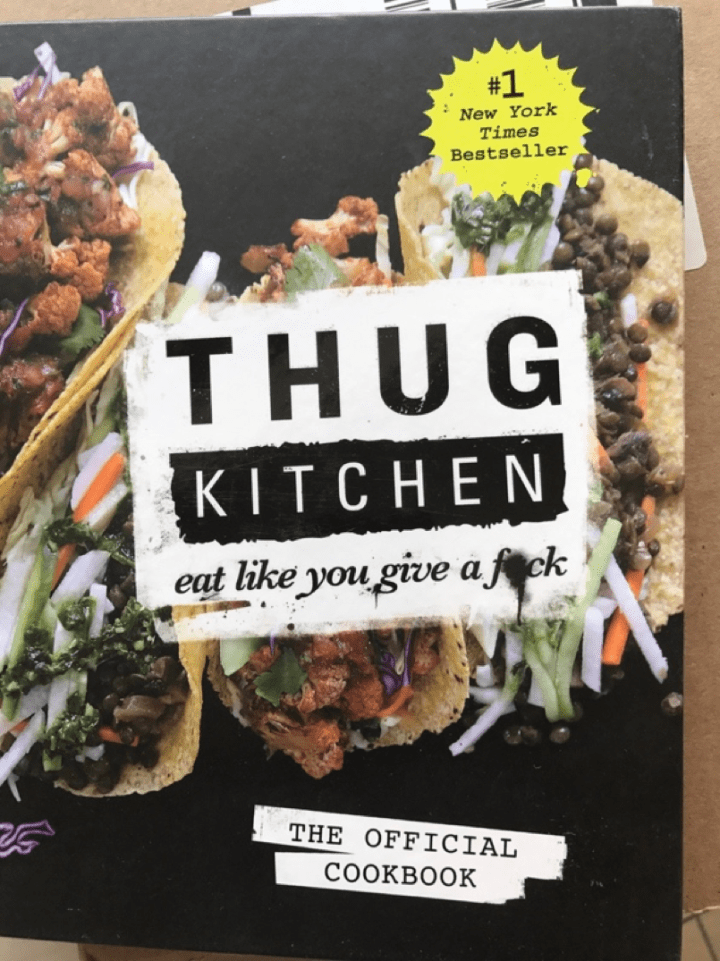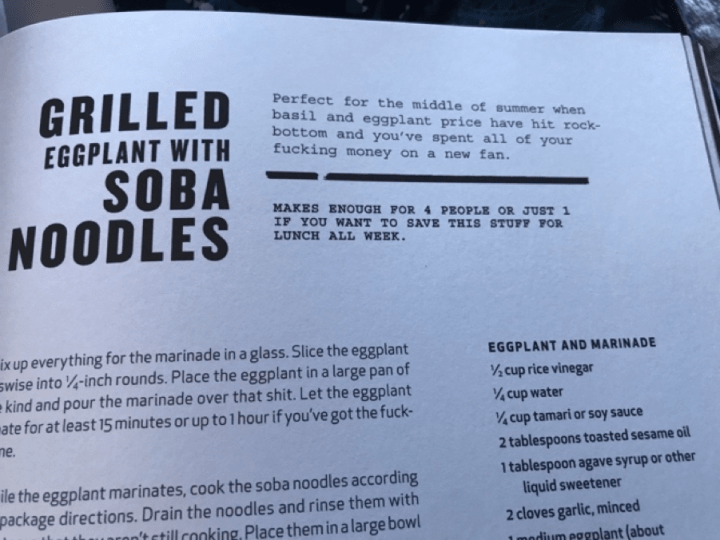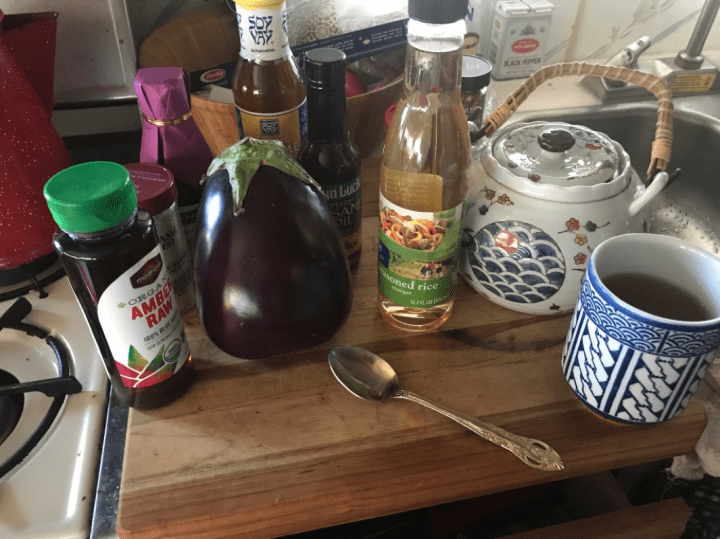 Also on this run for the soba ingredients, I would be introduced to broccolitini at the local farmer's market and grill up steak and Portobello mushrooms.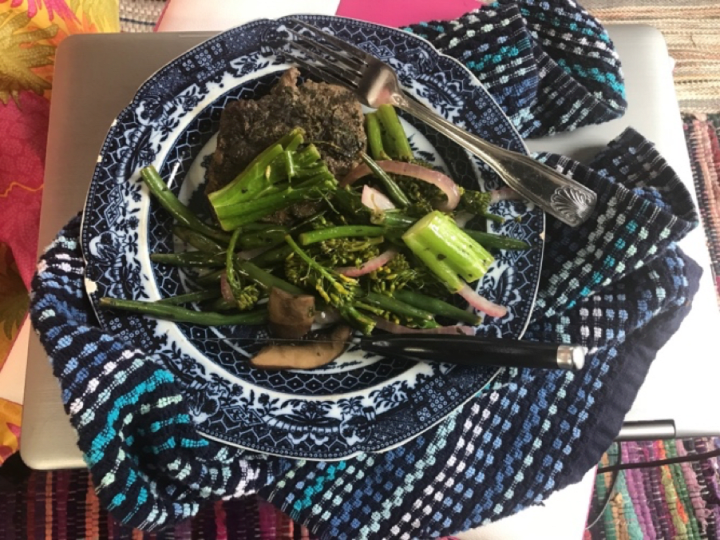 I found kohlrabi at the same farmer's market in Coos Bay: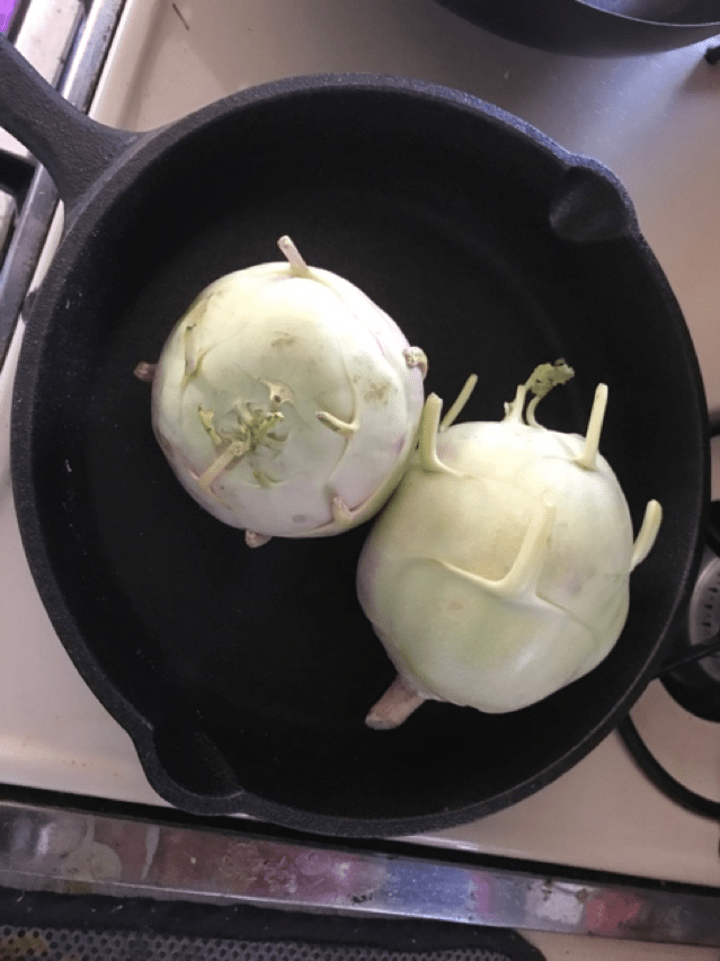 Paired it with the most tender and perfectly seasoned Short Ribs.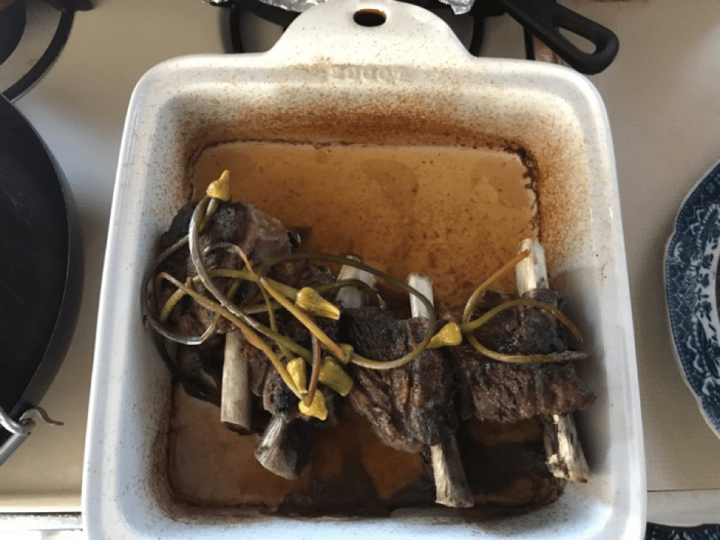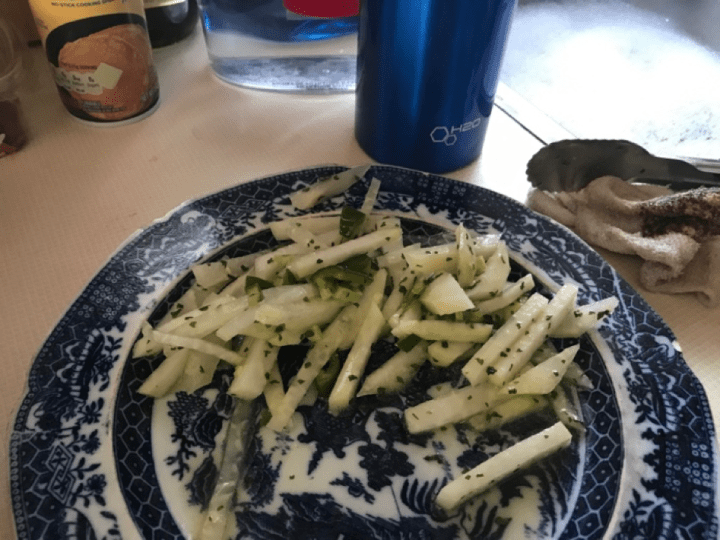 I also prepared amazing sweet things, with fresh picked blackberries, sweet cream, and pound cake. But I would learn to stuff peppers, prepare chicken corn chowder, and seared cod.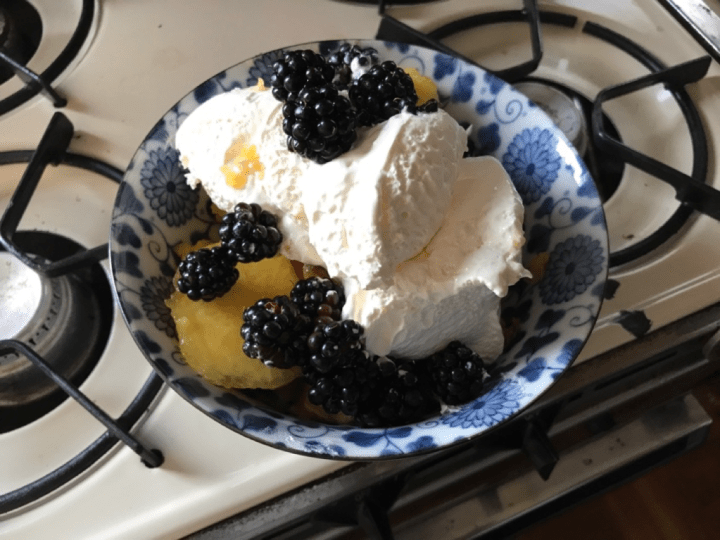 Some finds you have to acquire a taste like bitter melon, salted with sea salt, dill, smoked paprika, and crushed red peppers.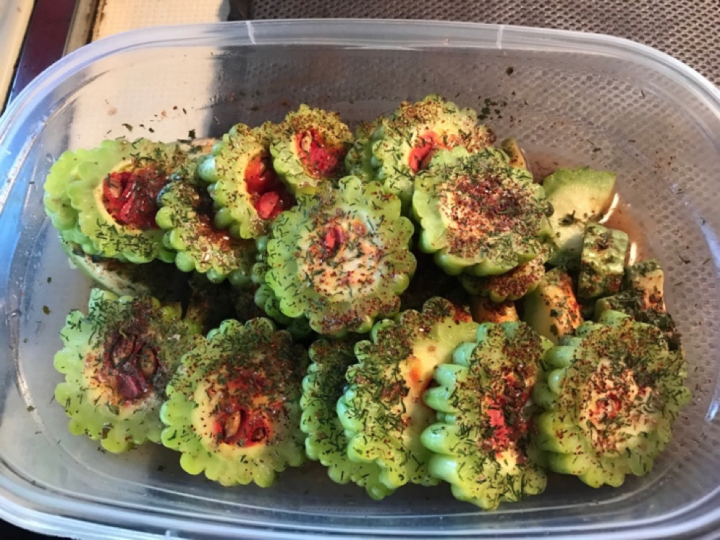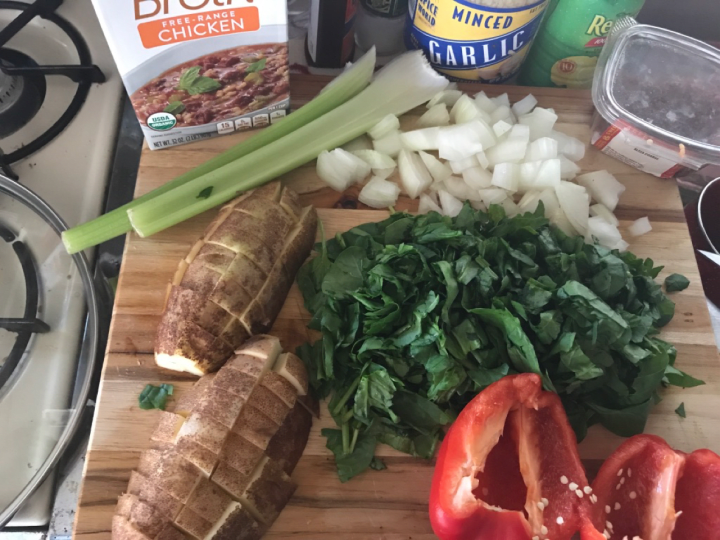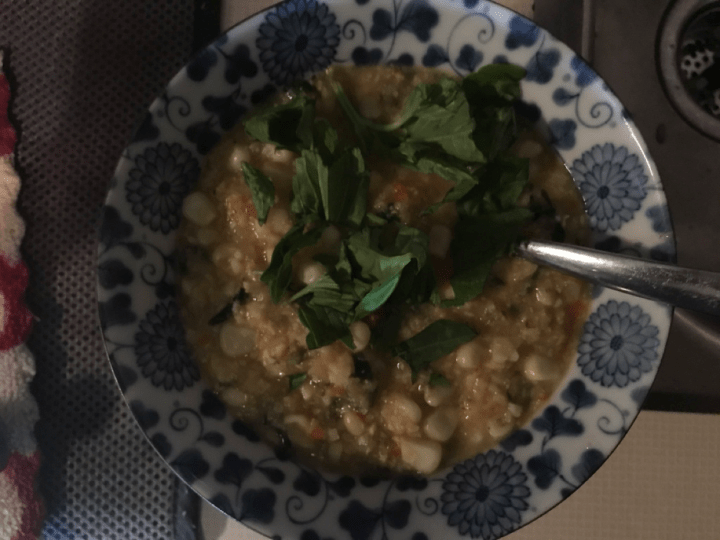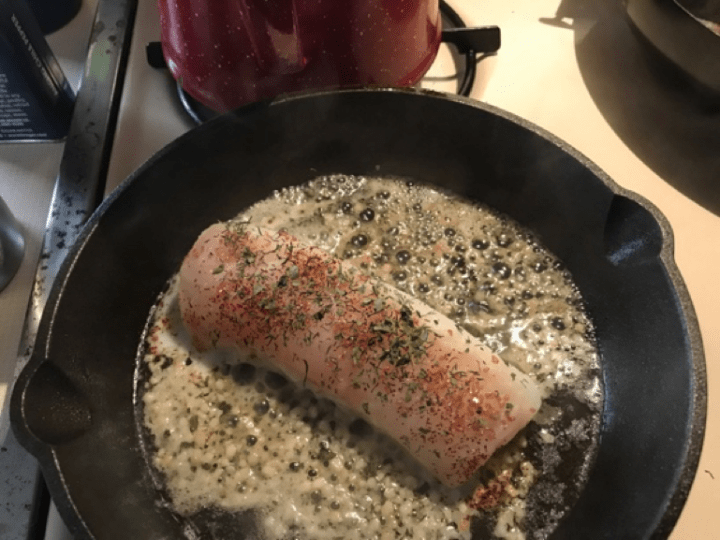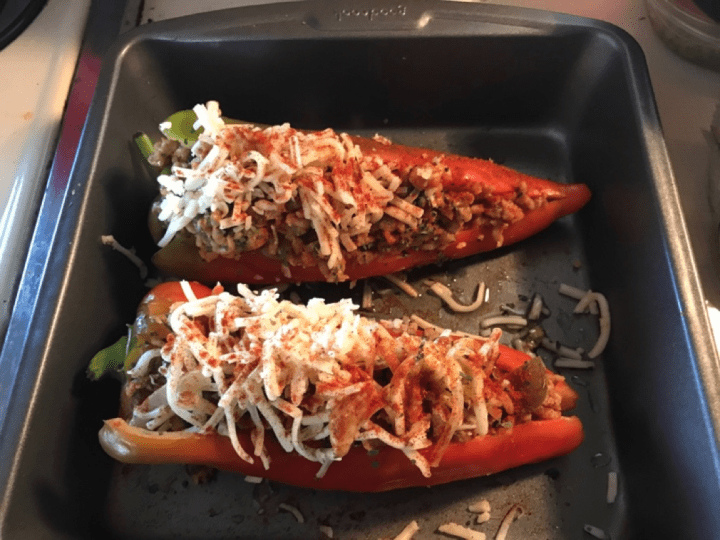 There were many other treats I ate before I could take the picture. However, the bottom line is don't limit your taste and culinary experiences to fast food and pizza. A farmer's market that represented the tastes of so many Pacific Rim nationalities, a great cook book (Thanks, Janelle!!), a wild taste palate, and a daringness to try new things, you can travel the world from your RV's kitchen.
Bridges Bridges Everywhere
As a height fearing person, I considered the crossing of these high and swaying bridges a feat of engineering, but was also gut wrenchingly scary to me. These bridges have a purpose to provide access to remote areas, connecting communities and disparate parts of the state. Bridges are necessary to connect every disparate part of the state to major cities like Salem and Portland.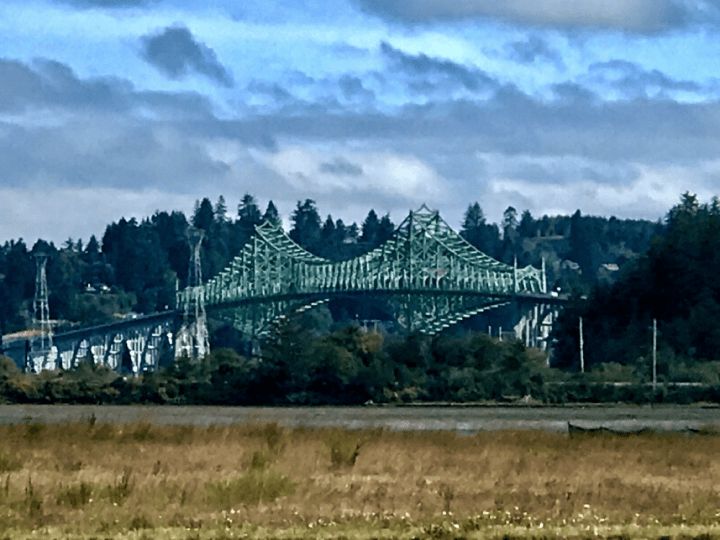 To shopping, and to the mountains, desert plains, rain forest, Pacific coast. The bridges are connections to all things Oregon, to be crossed to experience it all.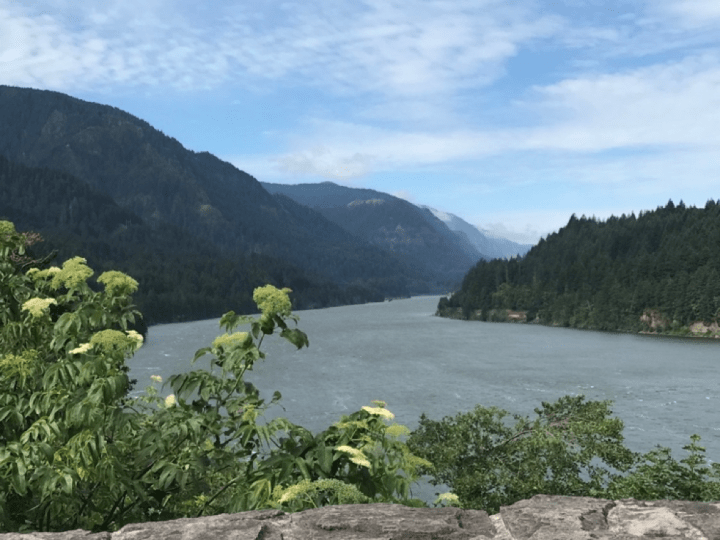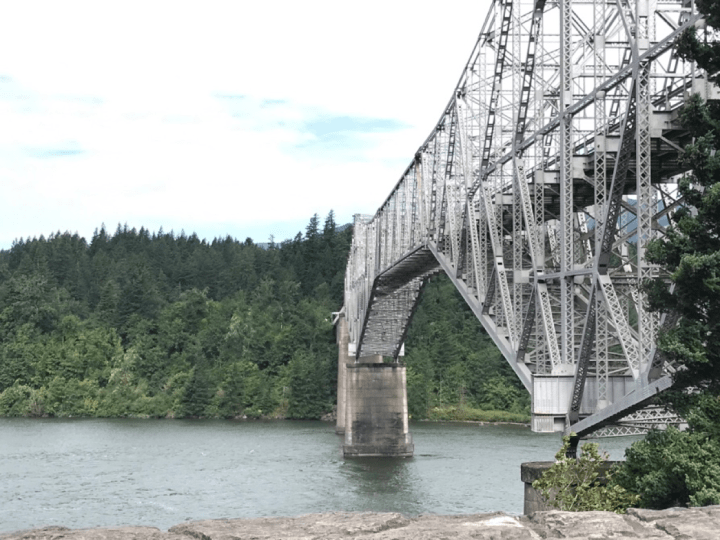 Bridges connect disparate places, bridges ford obstacles like monstrous rivers and rapids. They connect people to resources not available where they are.
Portlandia Is for Real Y'all
I experienced all places Oregon through its many culinary treats, either personally prepared or picked up in its many noodle shops, food trucks and Japanese counters.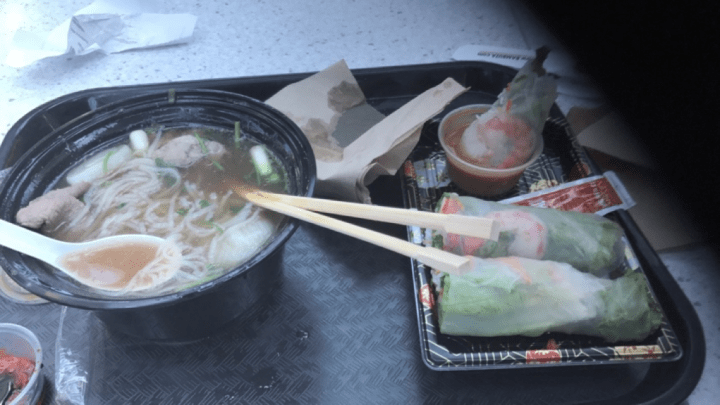 I experience places visually, thus an extensive archive of pictures and through my taste buds. The best sushi on the planet and Pho for days was in Portland Oregon! One of my best friends, Cheryl, would assist me in exploring all culinary things Portland with a stop at Jack Rabbit, the Offal Gourmet Specialist.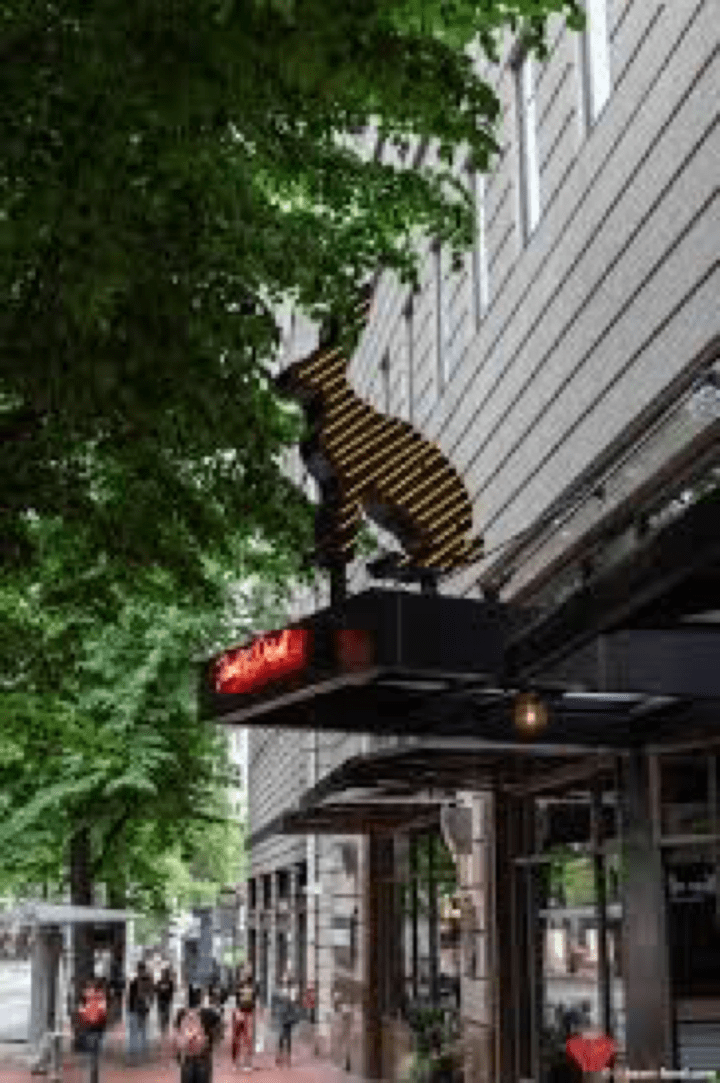 Start with charcuterie locally sourced meats and bread baked on site.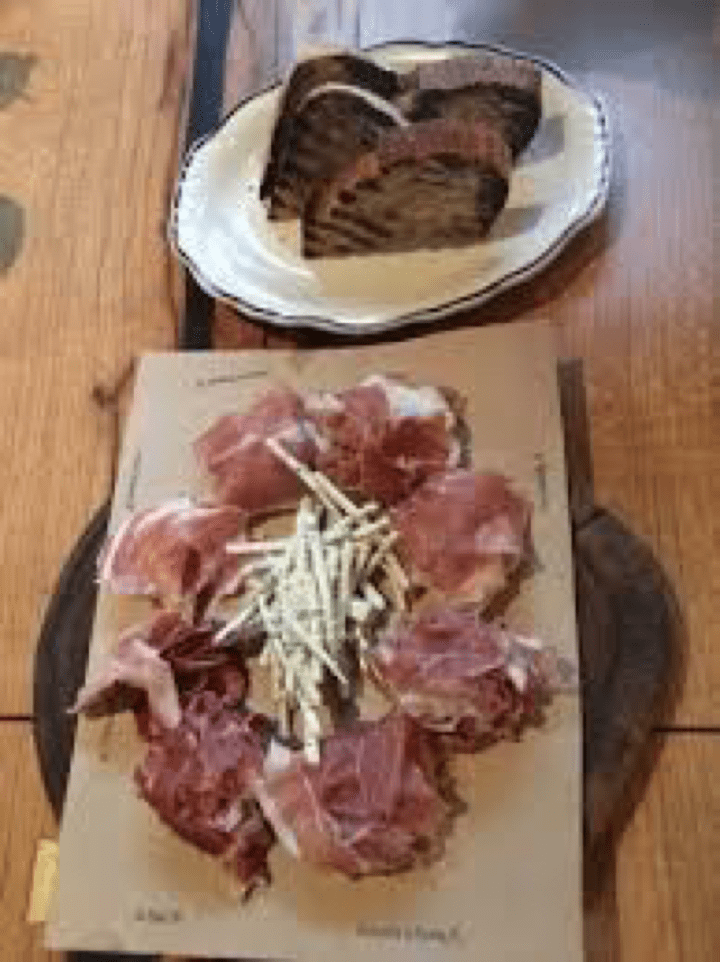 I would experience Deviled Duck and Pork Rinds: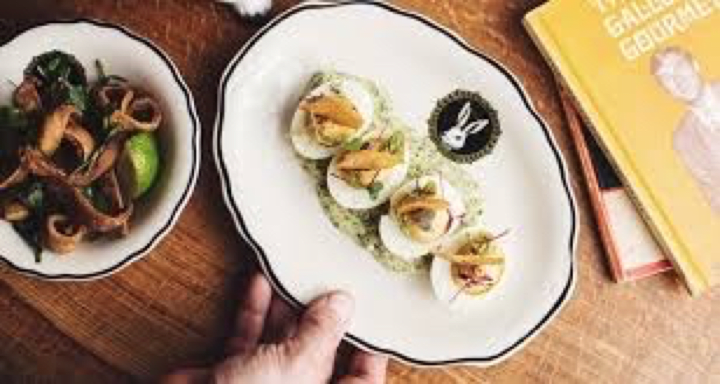 Locally sourced beef: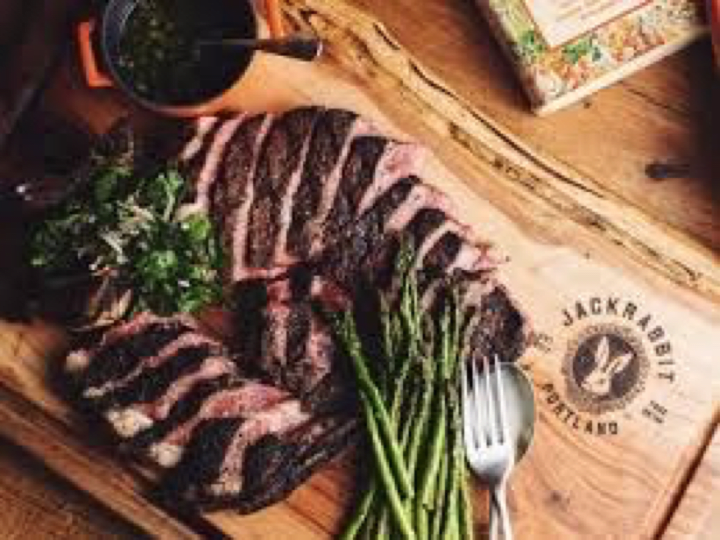 And of course pork with whole heads brought to your table: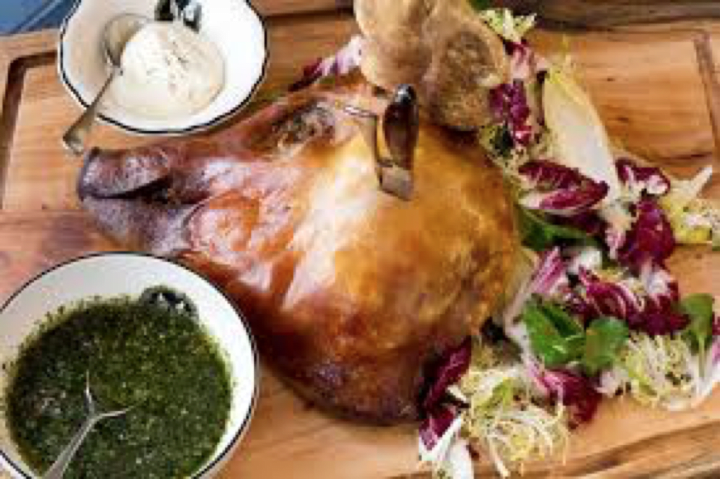 And of course locally sourced, Jack Rabbit, which I have no pictures of because no one was brave enough to order while we were there.
The massive Texas Donuts at Voodoo Donuts…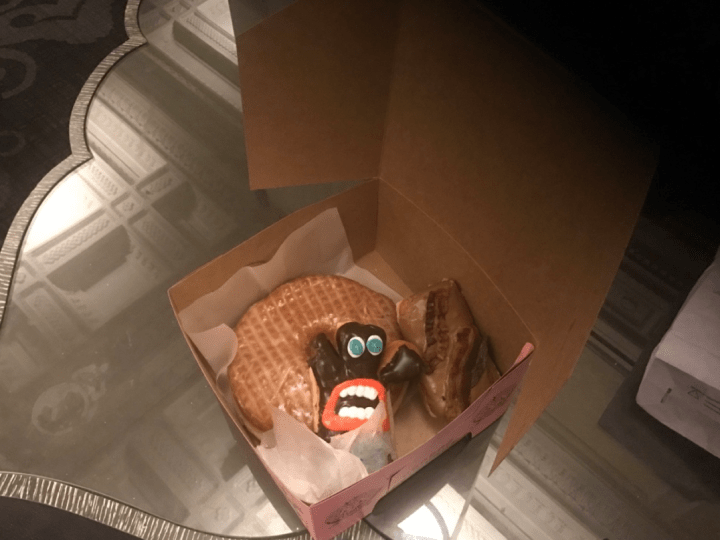 When you have a rich Marijuana Culture, you have to have quality food to satisfy even the highest, sweet tooth.
I spent an enjoyable afternoon strolling through the Japanese gardens to provide a healing space our citizens interred the during World War II and also as a dedication to the survivors of Hiroshima. We bombed the heck out of them and they would come here and give us the gift of these beautiful gardens.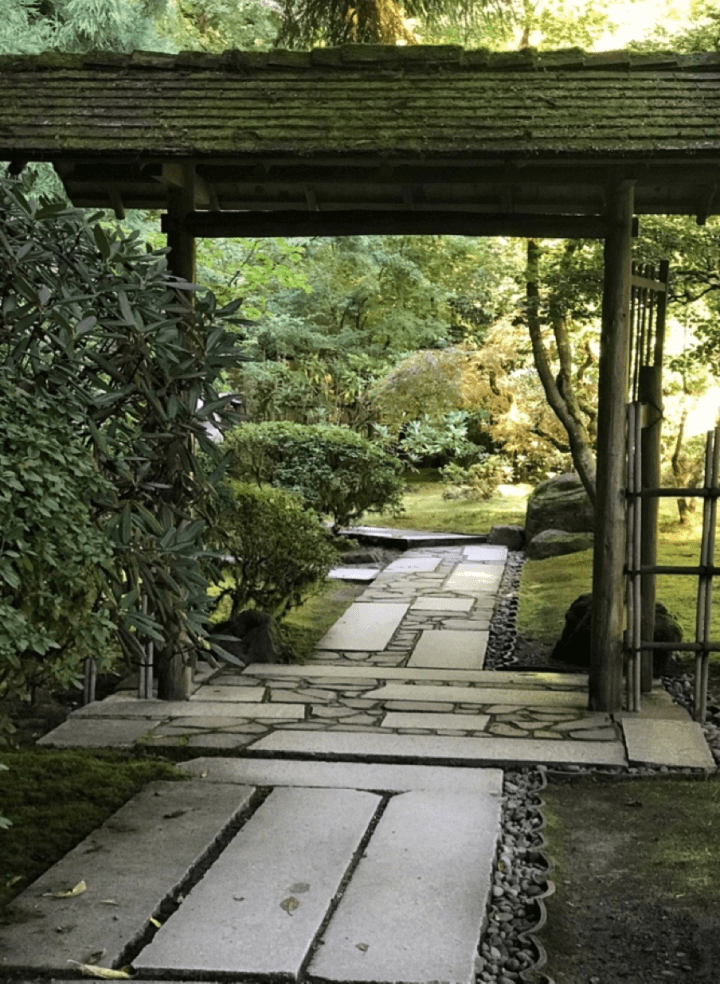 Stroll across bridges spanning over babbling streams: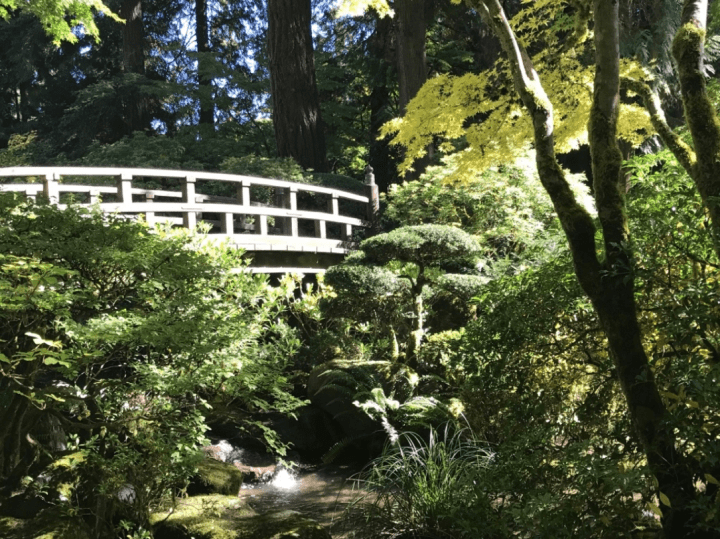 My path lit by sunlight streaming through the trees. I took this shot when I turned back and angled my phone at the perfect moment.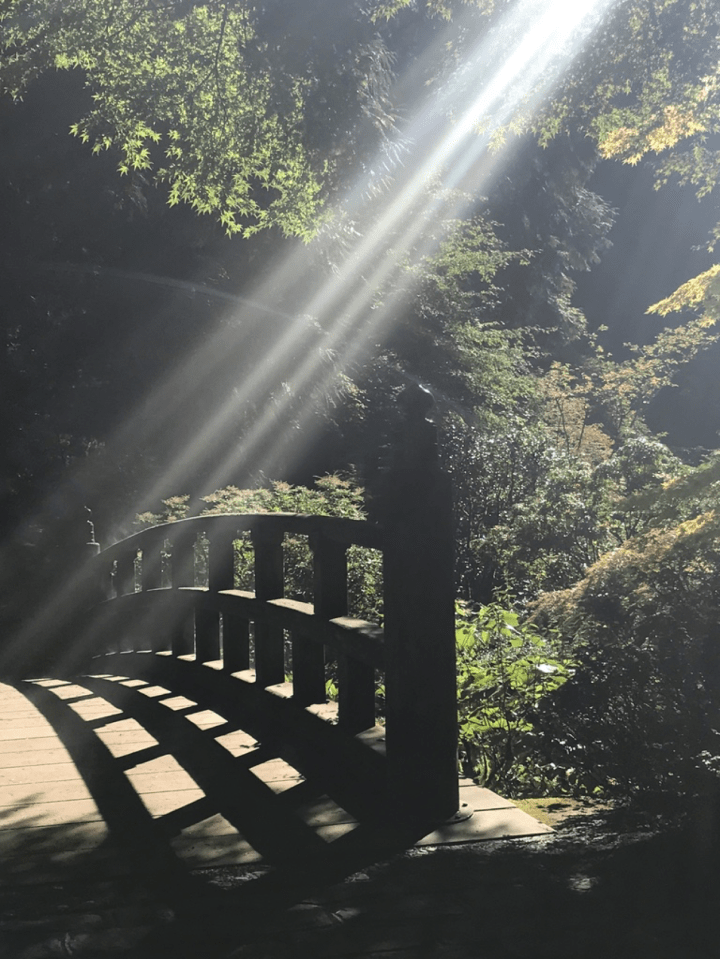 My steps were and still are ordered by a higher power.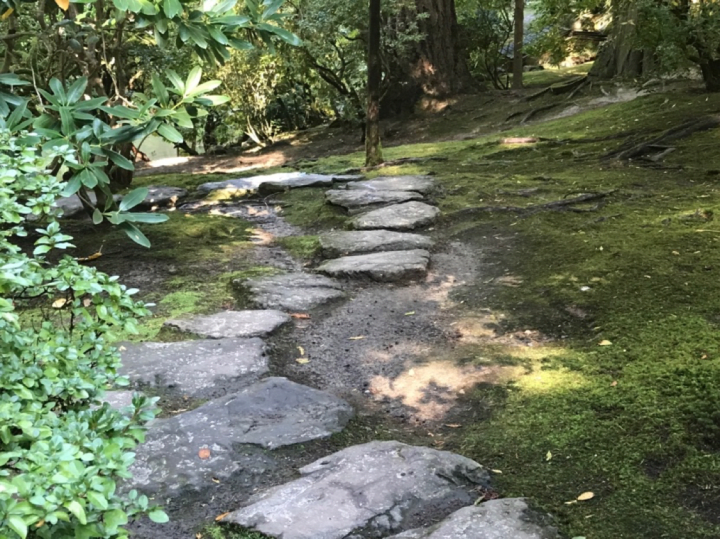 I would follow a path to the on site cafe, Umami: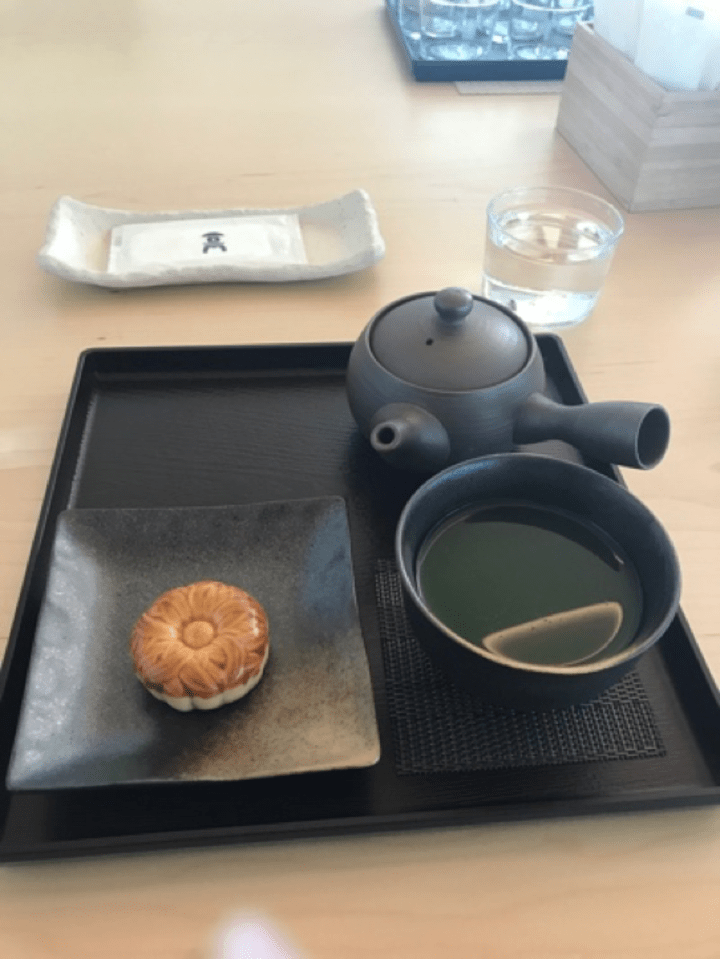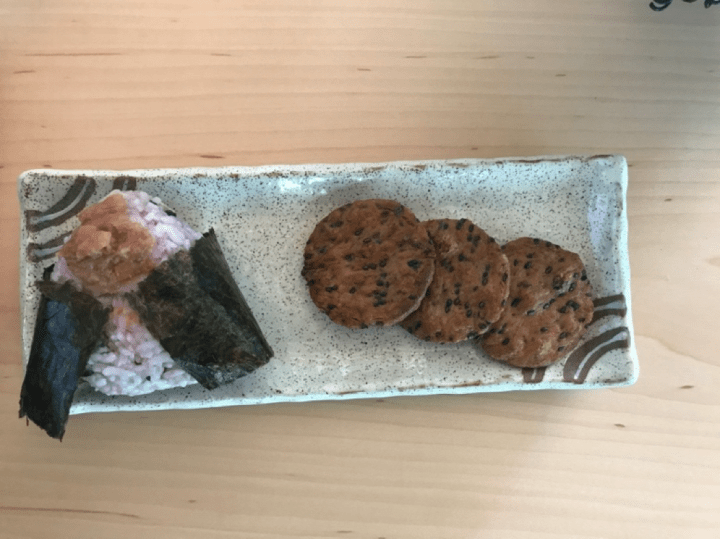 Crater Lake, Mazama Volcano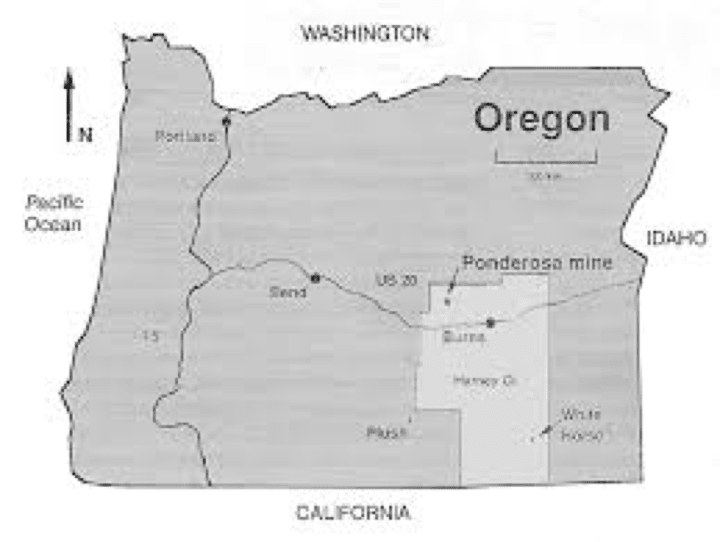 There is a very little known inland sea that was made by the filling of a volcano right in the southwestern part of Oregon called Crater Lake. So it's been over 5,000 years since there has been any major eruption of the volcano called Mazama and the last major recordable earthquake was back in 2015, but there is still some seismic activity along a minor fault in this area according to the geological survey in Vancouver, Washington. The filling of the Mazama dome with water makes this the deepest lake in the United States at 1,949 feet and it does comprise what they called the Ring of Fire, countries at highest risk of being struck by an earthquake due to their proximity to active faults.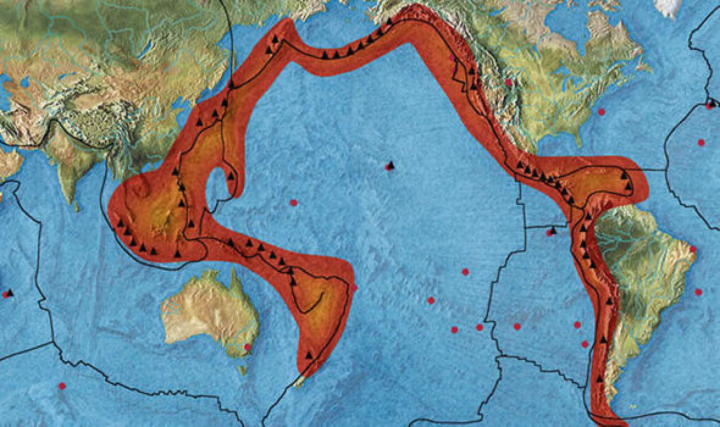 You can hike the Woodcroft Trail to get to the beach, take a swim in crater, or take the ferry across. I never did that because it would require a hike back up and out, which I was not doing; maybe next time.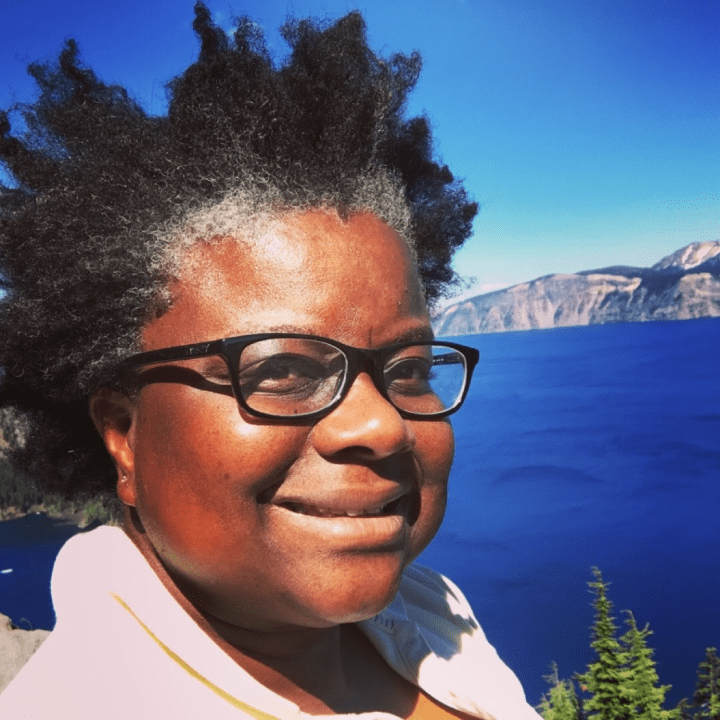 No matter which way you go: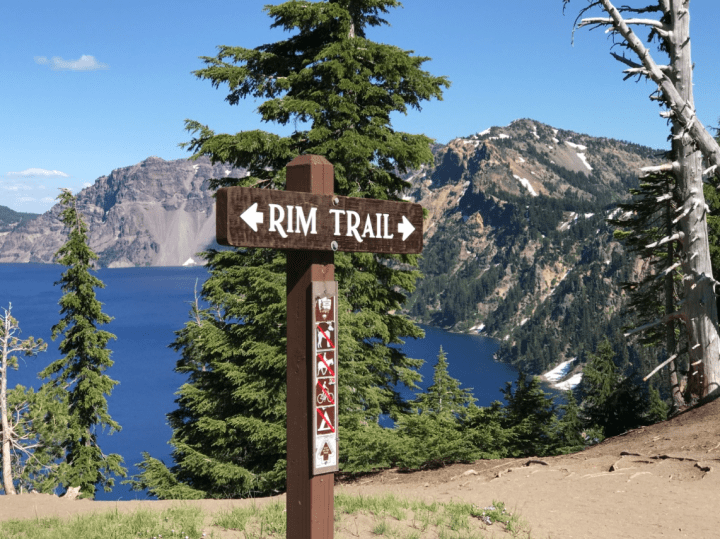 The view is electric, the air so crisp and refreshing: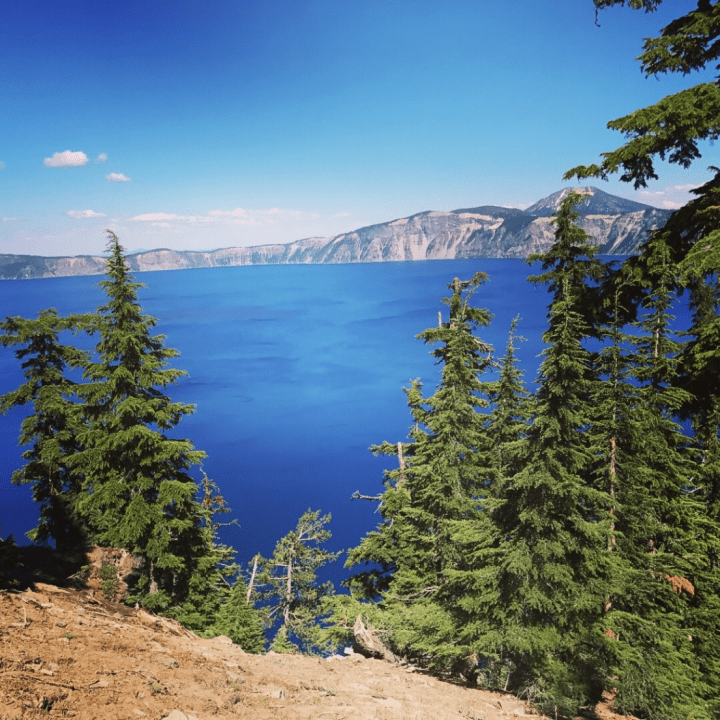 This is one of the few times, I would break camp at the Mill RV Park and Casino and pull my RV to camp at the Crater Lake Campground and RV park. No pictures to celebrate that camping experience, the groundskeeper was less than accommodating. I'm not a typical camper, thus the name Westward Fro. Because I was different I guess it evoked suspicion and hostility. Our "beef" started with my phobia of being poisoned with water. I don't trust any water source where the logging industry ran roughshod over the forest for centuries. But the water filter I had created a bottleneck in the system that leaked and the pump made lots of noise, which allowed him to reprimand me for daring to use the filter in the first place because the water, according to scraggly beard keeper, was so pure. Nertz to that, excrement runs downhill and heavy metals like mercury are forever. So you can only imagine the conversation going poorly really fast and ended with my telling him to go kick state Sunstone rocks, but my choice not to be poisoned is my choice.
Don't Always End, Where You Start. The Trick Is Just To Get Moving.
I spent the vast majority of my time in Oregon in what appeared to me to be a primordial rain forest. With day trips to wineries in the Columbia and Willamette Valleys. But I also traveled to the high desert to dig for the state semiprecious Sunstone. The department of the interior did a very good job to allow any visitors or residents to enjoy all of the natural benefits of the state.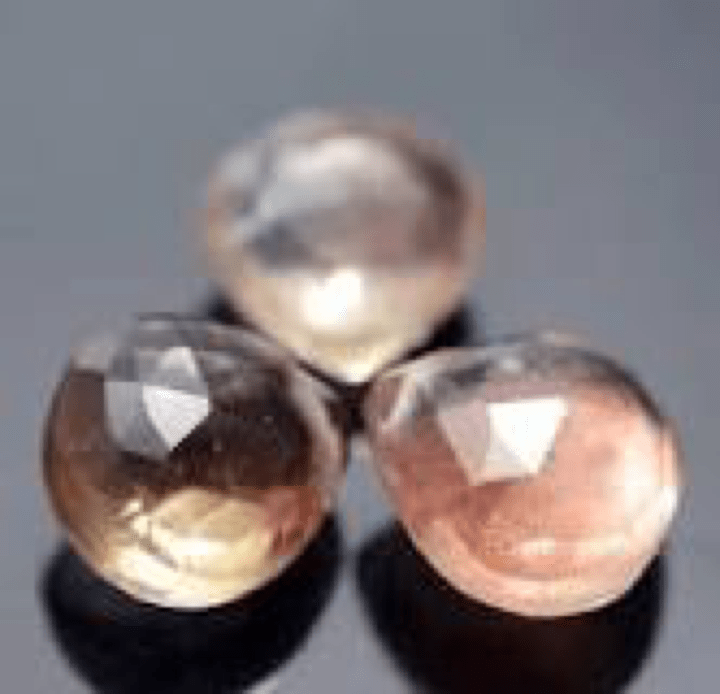 If you don't feel like self-prospecting, a short trip to a store in Bend Oregon or purchase for delivery online.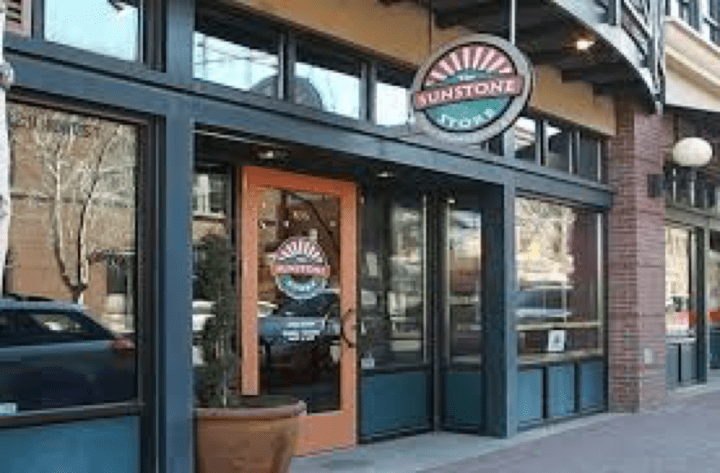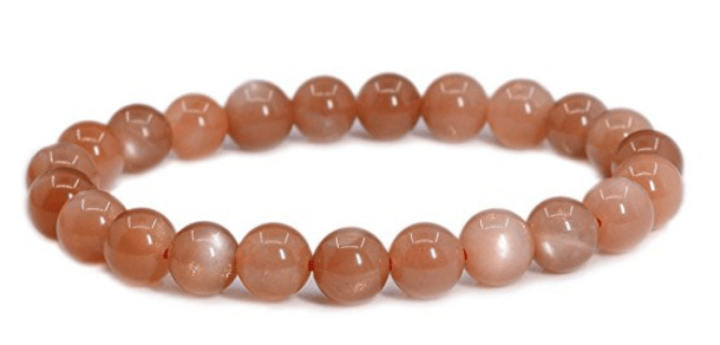 Sunstone is mined from shallow pits in Lake and Harney counties, where it formed in lava flows millions of years ago. Native Americans valued sunstone nuggets, trading them across western America and using them in Medicine Wheel ceremonies. Sunstone has been found in burial sites and sacred bundles.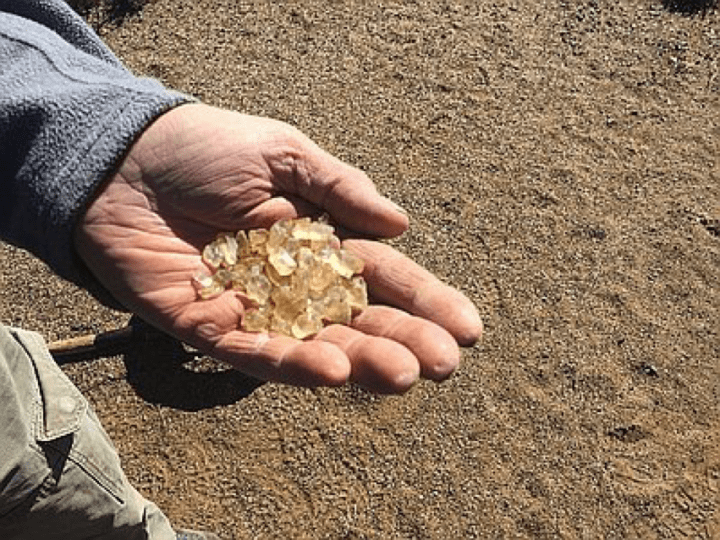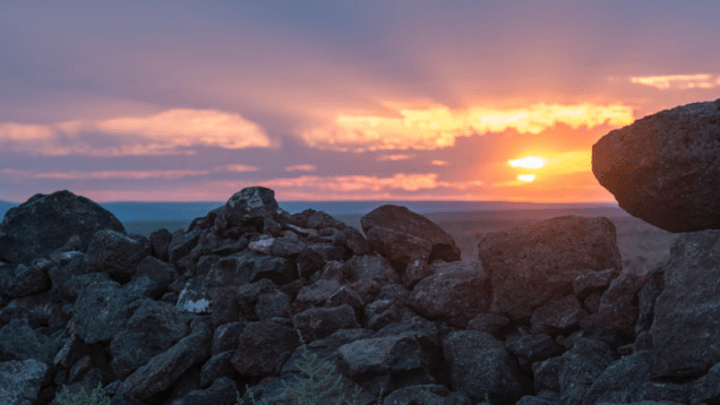 The setting sun casts orange rays above basalt boulders at the edge of the Dust Devil mine in southeast Oregon's high desert. The mine is one of the region's more important commercial sunstone sources.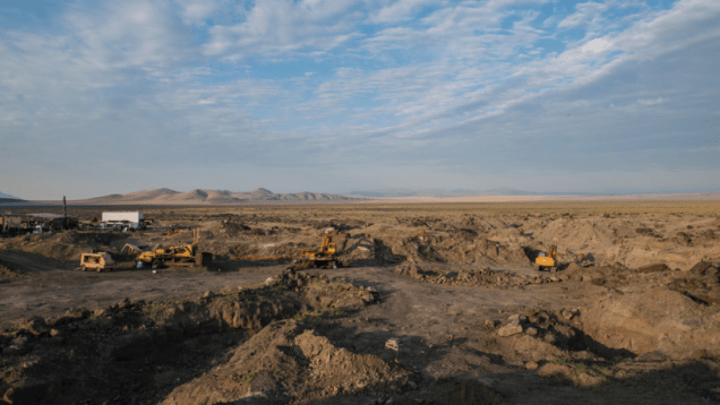 Native Americans traded sunstones as far as British Columbia, the Mississippi Delta…and they've been found in Viking burial grounds in the northeast. "
Tiffany & Co. of New York mined clear feldspar here as a diamond substitute as recently as the 1950s. Their endeavors led to the gems' local name: "Plush diamonds."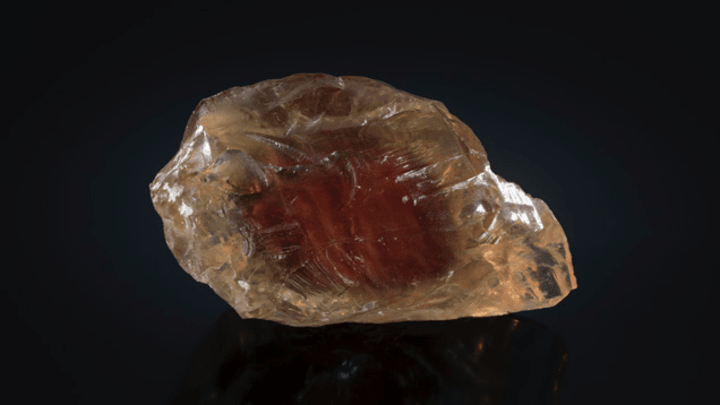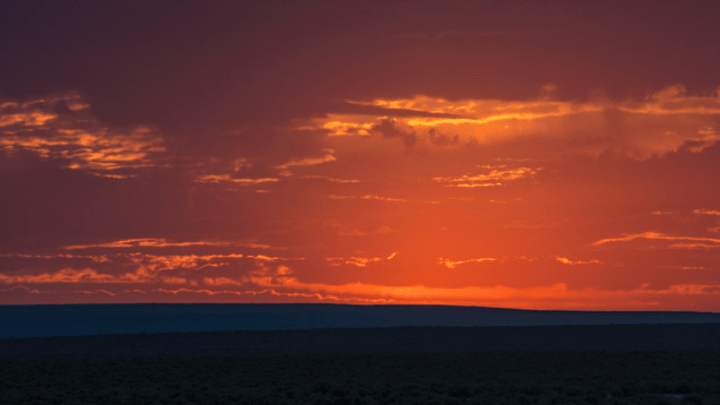 My travel trailer served as Basecamp for my big adventures in Oregon. I did not pull it to all of these points East, West, North, and South because the strain on my truck's axles, as well as that on my 30-year old rig, could cause both to be literally pulled apart. I had to make the effort to experience as much as I could of a state so naturally diverse. I was only limited by my own phobias and fears, but I worked hard to overcome them. No I was not cavalier or unsafe, I had to plan and make sure my truck and RV were in working order. I did not want to be sidelined by preventable maintenance or lack of propane.
I am not particularly outdoorsy or a true naturalist. I consider my living in a remodeled camper as close to roughing it as I will get. Did you know that 97% of our country's land mass is considered rural with less than 20% of the population living there? So many places to go with exception of a few forest rangers, no one else is there or ever has been there. So many places that are not privately held are open for exploration. What bridges or phobias have to be overcome or managed to get to your next big adventure? Where will you go? Wherever it is, have fun getting there.
Next installment of the Making of Westward Fro: In search of the perfect Pinot Noir of Oregon.