The heart of Central Europe
Your home is where your heart is.

Budapest at night, Photos by Daniel Toth
What does home mean to me? I have always struggled to find the answer. For a while I thought home is a place where I have the most amazing friends, where I can be successful, where the weather is suitable for my needs or a place where I can start a family. Now I know, I can have multiple homes at once.
When I'm in London and I tell my friends about a trip "back home", I'm talking about Budapest, the place where I was born. It is where I went to school, where I found my first love, and where my family lives. However, I use the same term to talk about something that happened in London or when I'm returning there when I'm with my parents in Budapest. London being the city where I live most of the year, where I work, and where most of my belongings are.
Hence, when some of my friends ask me which city is really my home, it can be quite confusing. It is a good question. I think of both of them as my home for different reasons. Budapest is my home as that is where me and my family come from, but London is my home where I currently live and work.
Even though I love living in London, when it comes to talking about my hometown, it will always be Budapest. Here's the reason why.
Although I might be biased, in my opinion and experience Budapest is one of Europe's greatest cities, if not the greatest. It is filled with broad boulevards, healing thermal waters, rich nightlife, and the view of the Danube River compliments the landscape of the city.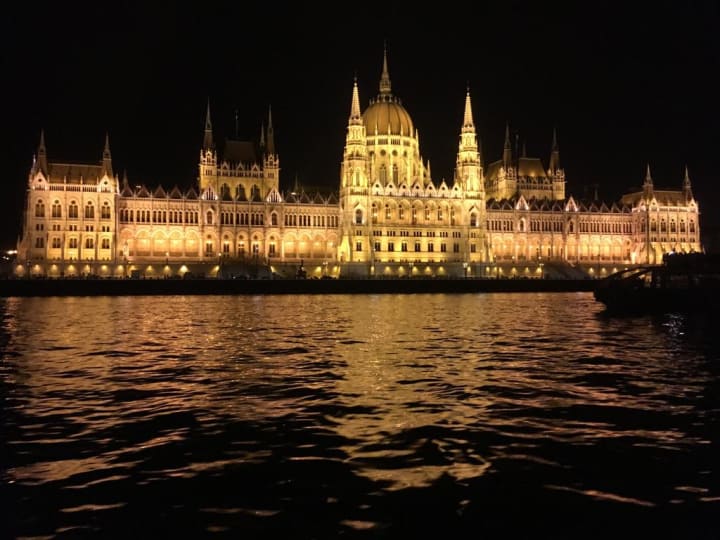 However, as much as I love it, my appreciation towards this mesmerizing city hasn't always been positive.
As I was writing this article, I realised that the relationship between Budapest and me can be easily analysed by the pictures I took over the past years. I scanned through my photo album and I immediately noticed that most of the pictures I took of Budapest were taken in the last 2-3 years.
Like a lot of young people, I spent many years thinking that my hometown is boring and there's nothing much to do here despite the many attractions the city has to offer. My parents have told me several times to open my eyes and try to recognise the city's beauty, but I was blinded by the foolish perception that neighbour's grass is always greener. Instead, I spent most of my time reading about moving abroad, trying to find reasons why my hometown wasn't the best place for me, and why I should leave.
At the age of 22, I finally had the opportunity to move to Barcelona for an internship that lasted 6 months. A vibrant city with lots of colourful people and a city where different cultures meet.
I have made some true friends there, but as much as I loved living there, I had this feeling that something was missing. It was a feeling that I've never felt before leaving Budapest. At first, one would think that I was missing my friends or my parent's cooking, but it was not the case. It was something much deeper, a sort of emptiness and no matter how happy I was in Barcelona, that void could just not be fully filled. Some people might call it homesickness, but I just called it common sense.
After my internship, I had to move back to Budapest to finish my studies. It was the turning point that changed my views of Budapest. The void I previously felt while staying in Barcelona started fill and soon, I realised what my mother talked about before. I spent more and more time outside, walking down the streets of my city admiring and finally fully appreciating it with my friends. That is also when I started taking more pictures of it.
I have travelled a lot, therefore, my friends who live scattered around the globe always asked me where they should travel next. Previously I would not have mentioned Budapest, but after my experience living abroad and coming back to my hometown, at last, I could proudly tell them that it is a place they would not regret visiting. When one of them finally booked a holiday in Budapest, I made sure they fell in love with it as much as I did upon my return. I walked them through the city, talked about its rich history and showed them my favourite locations.
If you haven't been to this exceptional city, you should definitely come.
Budapest consists of two parts, Buda and Pest. It is very hard to decide which side is the better side as both have their beauties: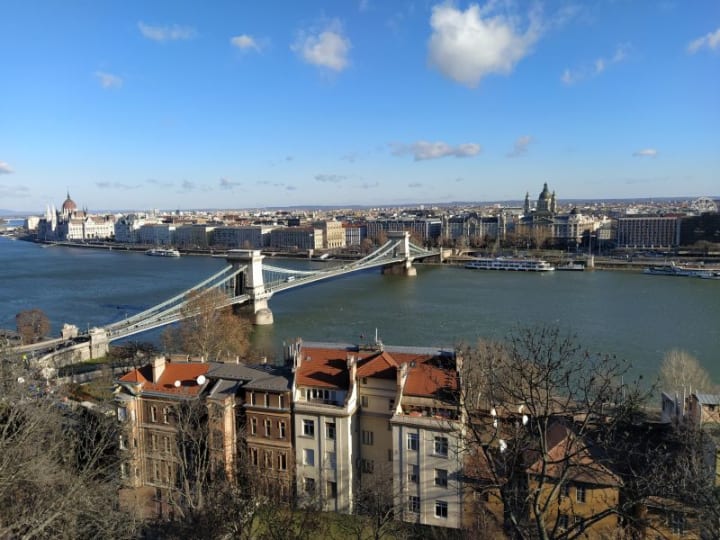 Buda, the western part of the city - where I grew up - has a landscape mostly made out of hills, which makes it a residential haven. But it's not the only thing that makes this part of the city perfect. Besides being an amazing location to live in, you can also stroll around Gellért Hill's tourist paths. To make your adventure more exciting, you can even attempt to find hearts hidden in the pavement. The famous Buda Castle, filled with multiple historical monuments like the Fisherman's Bastion or the Matthias Church, is also a great place to spend the afternoon.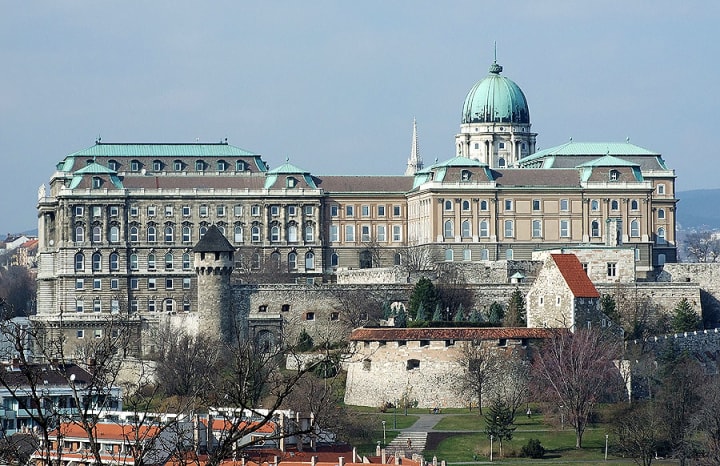 If you do not want to walk uphill or take the Castle Bus - a bus line running from one side to the other of the castle hill through the castle - , you can get a scenic ride up the Castle Hill Funicular which awaits both tourists and locals since it was opened in 1870. If you visit at the right time, you might even be able to spot the changing of the guards accompanied by some Hungarian music.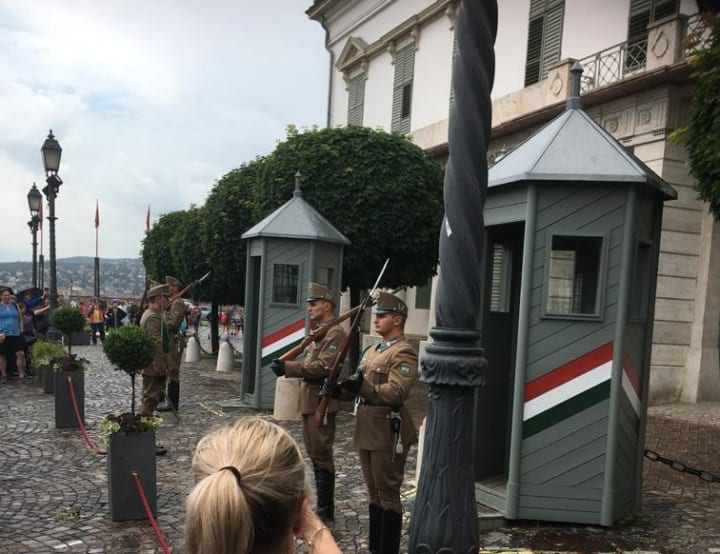 Pest, the Eastern brother of Buda, is built on plains. It is an amazing terrain to build many architectural masterpieces onto that are so large that it is easy to feel lost just by walking around them. One of these giants is the 96-meter-high Hungarian Parliament, where they store the national coronation jewels, or the 96-meter-high St. Stephen's Basilica with a rooftop you can visit to get a mesmerising panoramic view of the city. The height of these two buildings is both thanks to regulations which restrict building height, and have a symbolic value in the country.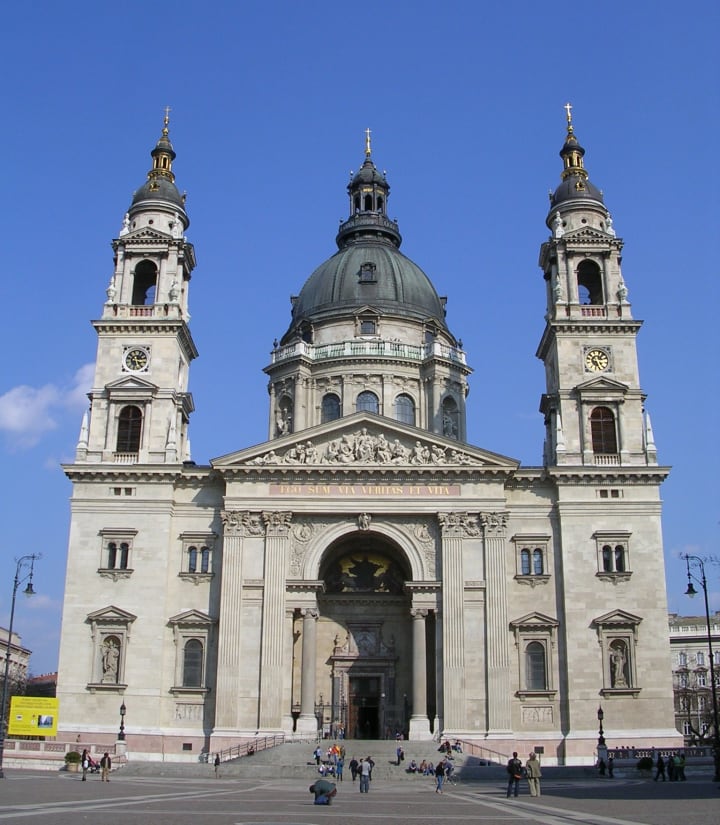 Another beauty of Pest is Heroes' Square, which is an iconic statue complex featuring the Seven chieftains of the Magyars and other great Hungarian leaders. The square lies at the end of Andrássy Avenue, which was modelled after the boulevard of Champs-Élysées in Paris. Below this beautiful avenue filled with shops and restaurants runs the first metro line in Continental Europe, built in 1896.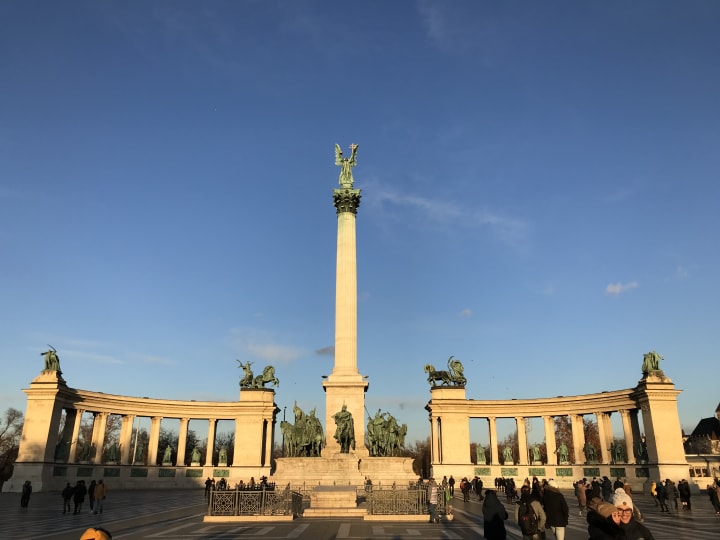 The city does not fall short on bridges either which also add to its magic. Budapest has a total of 8 bridges, all of them with its own history. The most iconic of them, the Chain Bridge, was the first permanent bridge in 1849 that finally united Buda and Pest, making it into the city of Budapest. Another one of the most known bridges is the so-called Liberty Bridge erected by the Soviets at the end of WWII as a remembrance to themselves for the liberation of Hungary from the Germans, that is now used by locals to drink beer and wine on the bridge structure.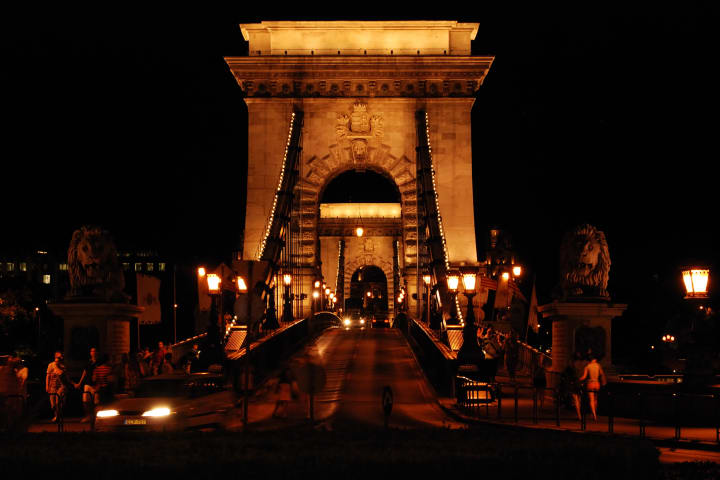 Budapest, a city of many.
Although it is a beautiful city it is not just the above-mentioned reasons why I love my hometown. As I have mentioned previously, for years I thought it was boring, but recently I have realised that it is a city for everyone with multiple activities.
Budapest is the "City of Baths". You can choose where you want to relax and heal out of the nine medicinal baths or 123 hot springs. Two of the most famous thermal baths is the Széchenyi Bath which covers more than 6000 square meters, with both indoor and outdoor thermal pools of varying temperatures and Gellért Bath which is a bath complex located at the foot of Gellért Hill, a hill named after Saint Gerard who was hauled to the hilltop in a two-wheel cart and rolled down in a spiked barrel.
If you wish to learn more about the culture of Budapest and Hungary, you have plenty of opportunities to visit one of the amazing museums such as the Museum of Fine Arts, the Hungarian National Gallery or the House of Terror.
If you would rather have a drink and get to know the people, the city is filled with ruin pubs and garden pubs which constitute a great part of the city's nightlife. You will come across such bars all around the city, filled with people welcoming you with open arms.
For shopping enthusiasts, you can head to Andrássy Avenue or Váci street which are the two main shopping streets of Budapest. You can find shops like ROLEX, Polo Ralph Lauren, Gucci, ZARA, Louis Vuitton and many more.
If you would like to do somethign different, I suggest you visit one of the many escape rooms. I personally love to go to these places with my friends, especially given that these are some of the few places still open even in the midst of a world pandemic.
Even though I currently don't live in Budapest, I have made many memories throughout the years. Every time I go back to this amazing place, the city I now proudly call my home, I revisit these places to relive these memories.