The Gin Diaries #1
Originally Published in 2016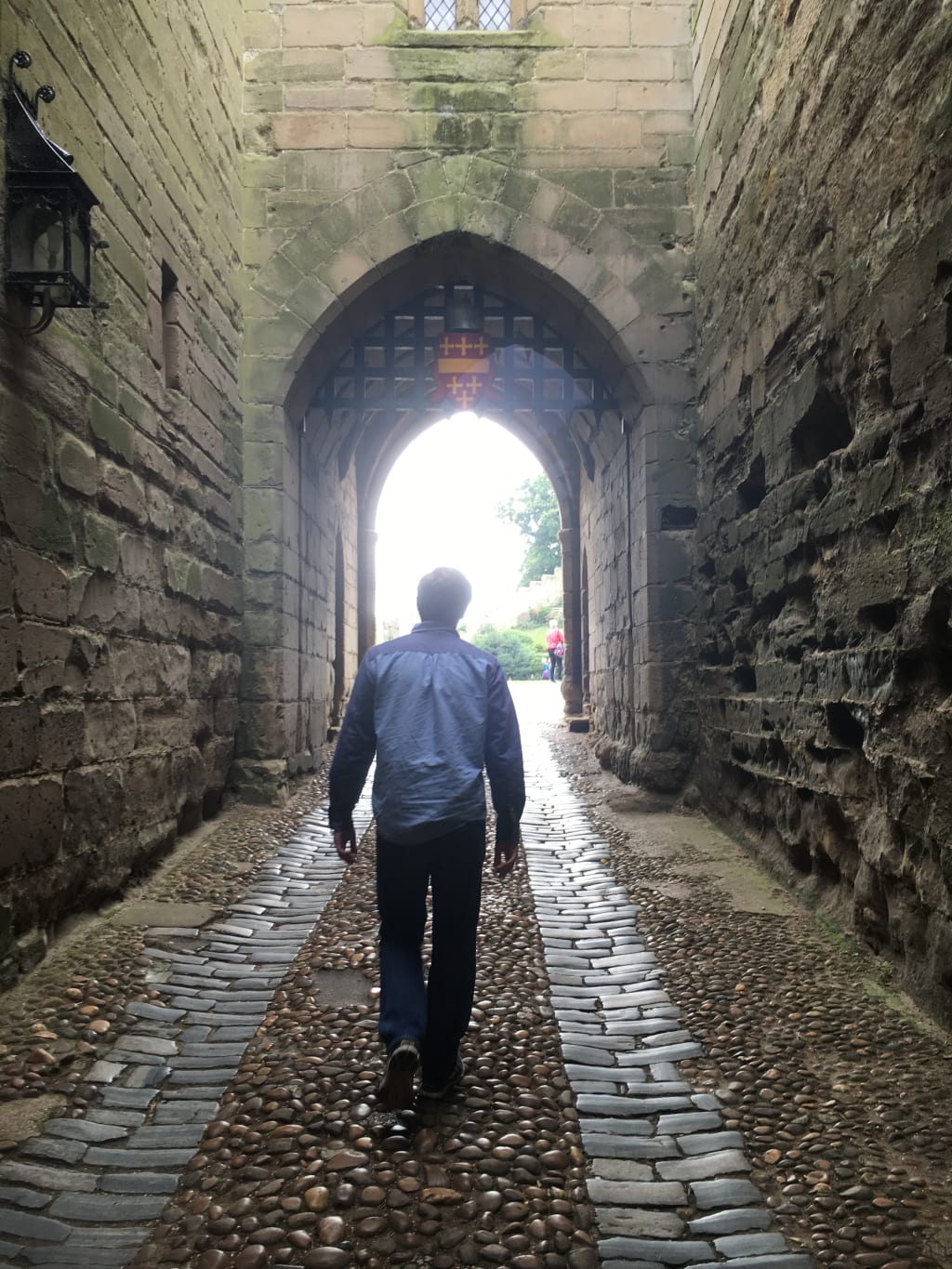 The Gin Diaries #1 originally ran in CSULB's Long Beach Union Weekly
It could only be described as too easy to get shipped off like this, I am not even sure it was my own idea anymore. I was a kid raised in Fresno, and I worked my ass off to get to Long Beach. I hadn't even been there a year when a cute little local girl convinced me to take her to Europe.
Now I am heading there, full of fear, a little loathing, and imagining myself as a Hunter S. Thompson character. Don't worry I'm not alone out there; the part of Hunter's fat lawyer/companion will be played by the aforementioned cute Long Beach local. CSULB's own President's Scholar, self-appointed princess, and master manipulator, whose name is unimportant. I am Augustus R. Krider and you are reading the first installment of The Gin Diaries.
That's right we're going abroad, to The University of Coventry, in Coventry, England. Our term starts this September and I'll be writing about it every other week. However since we haven't left yet I'm going to write about what it takes to go abroad at CSULB. Meaning…nothing. Studying abroad is ridiculously easy. It is scary how bad the CSU system is willing to pawn slackers like me onto unsuspecting nations.
My study abroad experience started when the princess told me we were going. In the same manner of which she tells me to go to the store, or to do something involving her sister. I had no choice. I then told my parents; my mom was concerned of course, but when are moms not? My dad however, told me that the Navy would send me abroad for free, and even pay me money to go. Then he pulled a box of condoms out of a CVS bag and told me "it's this or the Navy child." Now I in no big way needed that lecture, or their consent to go, and I'm not sure that I even got it, but I was really just laying the ground work for the money ask that was coming in a few months.
Going abroad isn't as expensive as you might expect. There are some obvious hurdles like flights, but student aid and scholarships transfer. Also you have to pay rent and buy food no matter where you are, so those expenses are frankly no excuse not to go. I'm sorry, but there are few places where you wont find better deals than the Southern California rent so many of us are beholden to. Also the ASI gave both the princess and I a thousand dollars scholarship each, just for going abroad. Easiest money I ever made without driving to the house of a grandparent.
So once you decide to go overseas, you have to apply. Another incredibly easy step, the folks inside our study abroad office helped me through the whole process. The hardest step to the application is the essay. "Why do you want to go abroad?" For this, the essay can be answered in any way. I want to go meet English people. I want to go earn my knighthood so that I can force all the lifeguards that work for me in the summer to call me Sir Augustus of the English Channel, because I am going to rescue a drowning Lord. I want to go find the cave of Merlin and use his powers to resurrect all the dead Beatles and force them to admit that Lucy in the Sky with Diamonds is about LSD. All of these are good answers, almost anything can be said about going abroad, but the essay is still hard, because you can't tell the truth. The essay I couldn't write I've made a column for, entitled the Gin Diaries: it goes like this, I am a 19 year old who wants to get blasted in England with English spirits. I can't do it legally here, so goodbye contraband Rum and Coke, my Long Beach staple food. Hello Gin, I've planned carefully, my flight leaves soon, we will be together in no time.
That's my story, I hope the next has more boozing in it, until next time.