The District of Fun! (D.C)
The locals' guide to Washington D.C!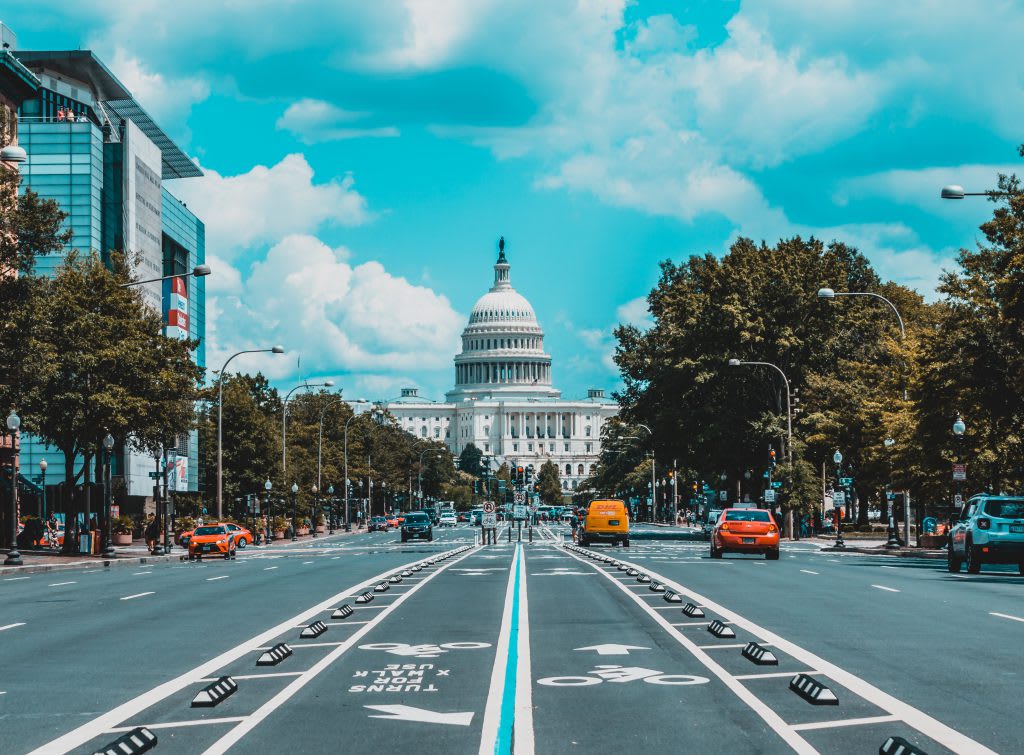 My actual words when my cousin from out of town (Jamaica to be exact) visited me in D.C and asked if we could swing by the Washington Monument;
"which one is that? The tall pointy one right?"
I had to consult google to find out that it also the tallest stone building in the world and that you could actually go inside of it if you arrive at a decent time. He laughed, I shrugged, and off we were to tour the place along with the The White House, Pentagon, National Mall, and all the other places we locals walk past on a regular basis. Much like the Eiffel Tower to a Parisian, the thrill wore off a long time ago.
Lucky for him, and now you since you're reading this, I knew a few swanky spots around town to sink our teeth into after the touristy portion of the evening was over. The District is so much more than a political hot beads and monuments, so without further ado here is the unadulterated locals guide to D.C!
District Wharf (SW)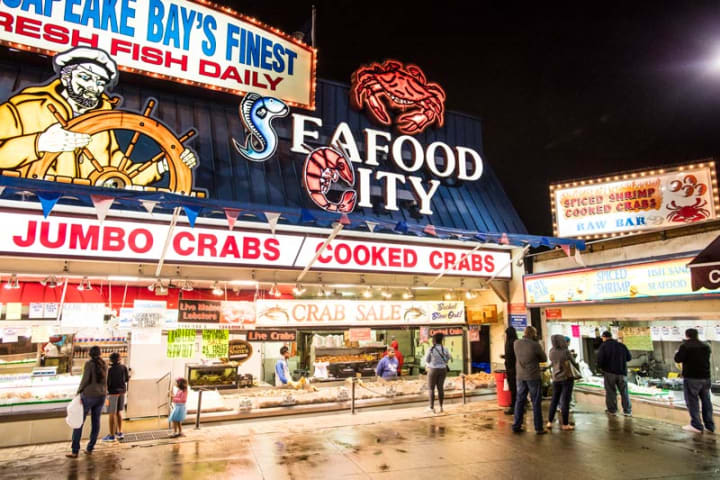 I figured I'd start you off with some low hanging fruit, in the sense that the Wharf is an entire area as opposed to one specific establishment. It makes the list due in part that the entire place is a vibe, but also because there are enough individual spots here to construct a list in itself. OK fine, I also can't quite nail down which few spots are my favorite. I said it, happy?
There is seafood aplenty, both raw (the Fish Market pictured above) and prepared. Del Mar, Hank's Oyster Bar, and Rappahannock Oyster Bar are my personal favorites. They're all rather high end, but the latter two are the more affordable.
If seafood isn't your flavor, you can pretty much get fare from all parts of the globe as well as delicacies like Coffee (Blue Bottle rivals Starbucks) and Donuts (District Donut is the local hotspot), all within walking distance along the strip. There are bars and shops and every turn too, and in the summer you can play mini golf on the Transit Pier. The same exact pier transforms into an ice skating rink in the winter.
Live music you say? Anthem and Union Stage offer larger shows, while Pearl Street Warehouse hosts smaller more intimate performances. There are even one off performance at the Floating Barge off the Transit Pier as well as a few other venues listed on Wharf's site.
And if somehow all of that wasn't impressive enough for you, the whole strip is a waterfront with unparalleled views of the Potomac. You can even catch a bout tour to Alexandria Virginia or other small neighboring towns and make it back in time for dinner.
Busboys and Poets (14 and V, NW)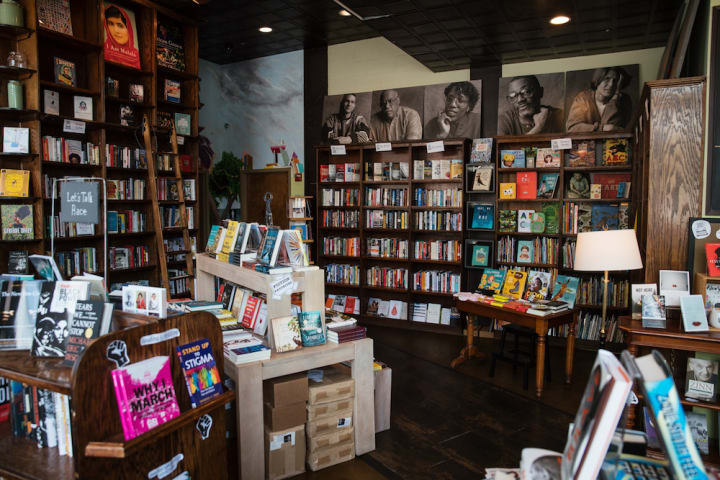 A modern day speakeasy if I've ever seen one, Busboys and Poets is the real life bookstore cafe hybrid we only get to see in movies and TV. Sensational food (the Shrimp & Chicken Chorizo Pasta is a must try), intimate ambiance, bar, happy hour, and a great little book store make for an enjoyable experience.
The cherry on top is the Tuesday open mic night at the 14th and V location which is the flagship venue. An art adorned stage room allows local poets and spoken word artists to step up and present their latest musings, while the crowd participates and stuffs their faces. Good times.
There are now a handful of locations scattered across the District and neighboring Maryland and Virginia, each with different special events, but the flagship location is still your best bet for a lively evening. Especially on a Tuesday night.
ARTECHOUSE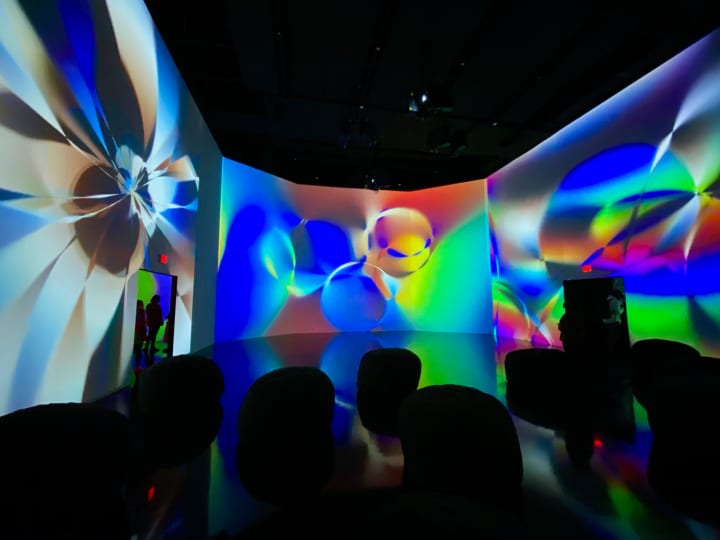 Art. Tech. ARTECHOUSE. A museum of sorts, but more of a collection of ever changing technology driven exhibits. The space aims to create immersive, sensory driven experiences by merging technology (led screens, projectors), art, and science to build futuristic and downright trippy displays and activities.
The best part is that no exhibit is the same, with each set lasting for a month or so before the next one is installed. ARTECHOUSE works closely with artists and designers from all over to bring their work to life.
At the time of writing, Future Sketches by Zach Lieberman is on offer, which features an interesting face scanner that interprets facial expressions and deciphers over 20 points on the face to determine the user's mood. It worked well, as I went in with a moderate mood but saw my results change to happy when I laughed at a remark.
There is an also an accompanying app that gives you some trippy renderings when you point it at certain markers throughout the place. It doesn't add that much to the experience but it is nice touch.
Be sure to keep checking the official site to see what exhibit is in place during your time of visit. If it's not your flavor, there's always next month!
Ben's Chili Bowl (U Street)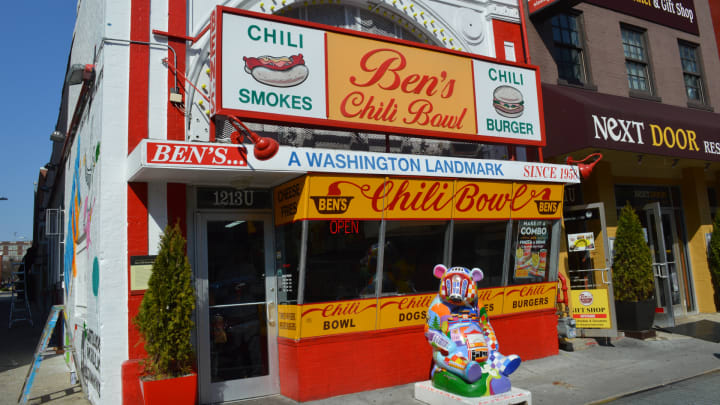 I know, I know, Ben's is hardly an unearthed gem and would certainly (meaning definitely) appear in any tourist guide or google search of D.C. But unlike most of the other "touristy" spots you will find, D.C locals actually frequent here!
Admittedly, much of the menu isn't really my cup of tea as I don't like Chili and don't eat red meat (hot dogs and hamburgers are the main attraction aside from the obvious), but Ben's also has a great Chicken Sandwich, Turkey Burger, and some decent vegetarian options and salads.
The food is of course only half the reason to visit though, as the over 60 years of history and the homey ambiance makes Ben's the perfect end to your night. There is a massive mural with local and national heroes vividly portrayed as well as pictures of all the celebrities (including multiple Presidents) that have visited that gives the place a real lively feeling.
Not to mention it is located on the historic U Street which is always lively in itself, so ordering fries and people watching is never a bad move. There are now quite a few expansions that you can read about here, but the U Street hub is where the magic is.
Adam's Morgan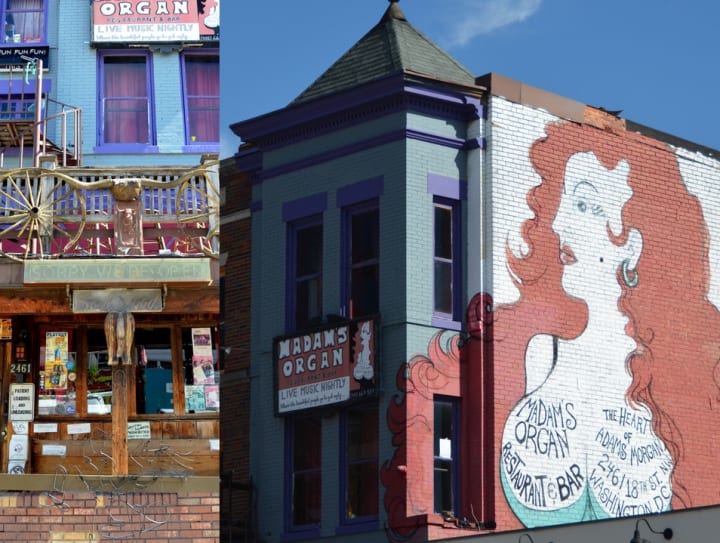 During the day, Adam's Morgan is a hipster's paradise of shops and diners.
Tail Up Goat is the spot for delicious bread from all over the globe, while Perry's is for sushi lovers, and Roofers Union is the place to go for brats. The sausage, not the spoiled children. Amsterdam Falafelshop is a nice delicacy as well and rounds out the cuisine options nicely. If none of those tickle your fancy, good ol Jumbo Slice serves up monstrous pizza slices sure to cure hangovers and hankerings alike.
Book worms and vintage loving hipsters can get their fix at Idle Time Books which sells, you guessed it, books...But also records, CDs, and newspaper for nostalgia sake. Urban Dwell and Meeps offer vintage and downright quirky clothing and home decor so it's worth taking your time to really peruse.
On weekend nights, Adam's Morgan transforms into a walking strip-perfect for people watching. And bar hopping with your hair down. And singing karaoke at the top of your lungs.
The cleverly named Madam's Organ (pictured above) is the most popular watering hole for the drinks and the atmosphere and the daily live music. It's a must visit if not for those reasons; then for novelty alone, because being able to say you went to Madam's Organ in Adam's Morgan is too much of a temptation to pass up. Finding it shouldn't be difficult, the massive red headed mural on the outside makes it a can't miss in more ways than one.
Last but not least, Songbyrd Music House & Record Cafe is a great place to catch some of the city's hottest local DJs and recording artists strut their stuff while also grabbing a pint or a cup of coffee and perusing the latest records.
Bar Louie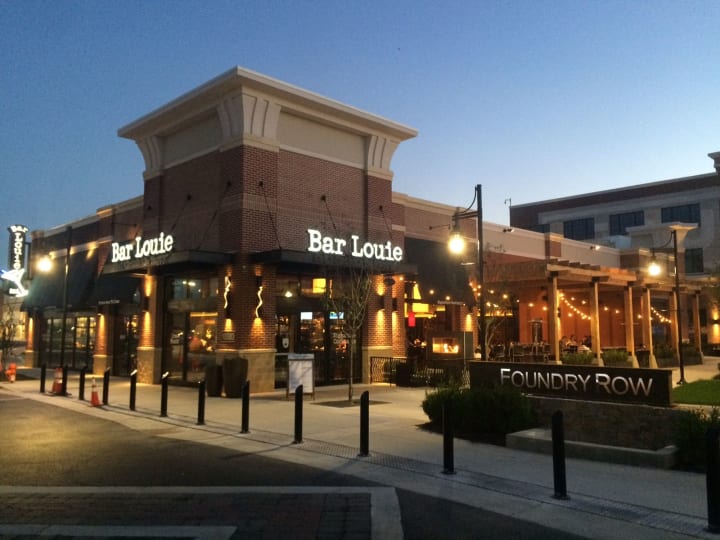 If you can't get a ticket to a Wizards or Capitals game at the next door Capital One Arena, Bar Louie might be your next best bet. It's the closest thing to an English pub (any Premier League fans here?) for the raucous atmosphere and rowdy fans who flock to the bar and around the TVs.
A goal or a buzzard beater is sure to send the place into an uproar and the screams from the crown almost rival the stadium next door. Not quite, but you get where I'm going with this, and the booz and food are as as good as anywhere else in the city.
There is also a movie theater in the adjacent building so it's a great date spot as well in case the fanatic culture didn't do it for you.
Seasonal Treats
National Cherry Blossom Festival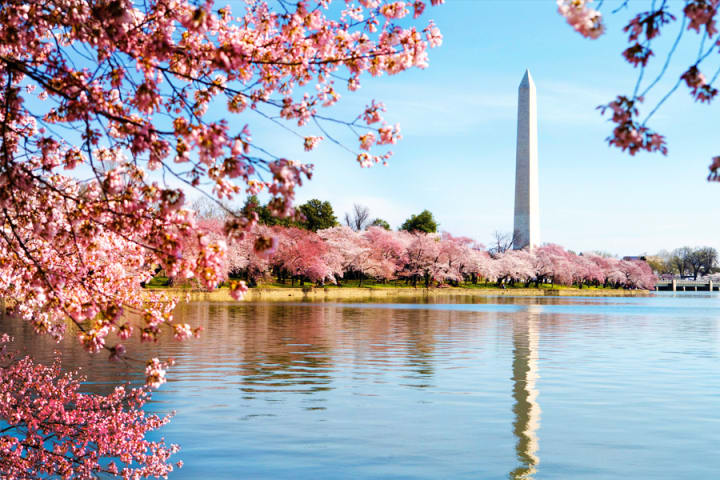 Much like it's Japanese predecessor, the DC Cherry Blossom Festival sees thousands of people flocking the streets to get a glimpse of the glorious flowers in full bloom.
The festival is usually a good time, with people celebrating the return of warm weather as well as the bloom so the atmosphere is enjoyable and the photo ops are endless! I wouldn't go as far as to say that it's worth planning your trip to DC to coincide with the festival (especially since full bloom is unpredictable), but in the event that you were around, it's definitely worth your time.
There is a Cherry Blossom cruise you can take while your at it as well which let's hit the Potomac while surrounded by fuchsia goodness. Groupon usually has the scoop.
Blossom Kite Festival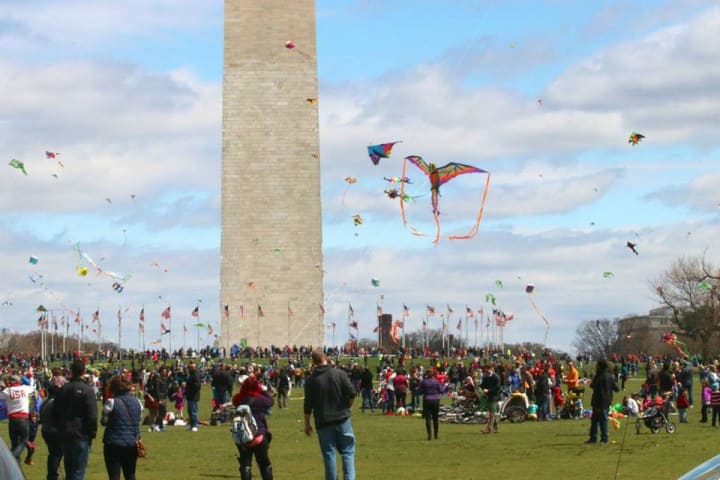 The kite festival accompanies the main festival and usually takes place the day before or after. Flyers bring their kites (or buy one) and take to the sky with vibrant colors and elaborate designs.
It's a family friendly event and there are usually food vendors there as well so it's not a bad way to kill an evening. Again, it's not something to plan your trip around, but it would make a decent accessory to a DC trip.
And there you have it, you have now hit the town like a certified local! Hit the metro and get on outta here, you DC native you!
Too much? OK fine, I hope you enjoyed your stay in the wonderful District of Colombia.