The best archaeological sites to visit in Mexico
And the cheap prices you'll pay!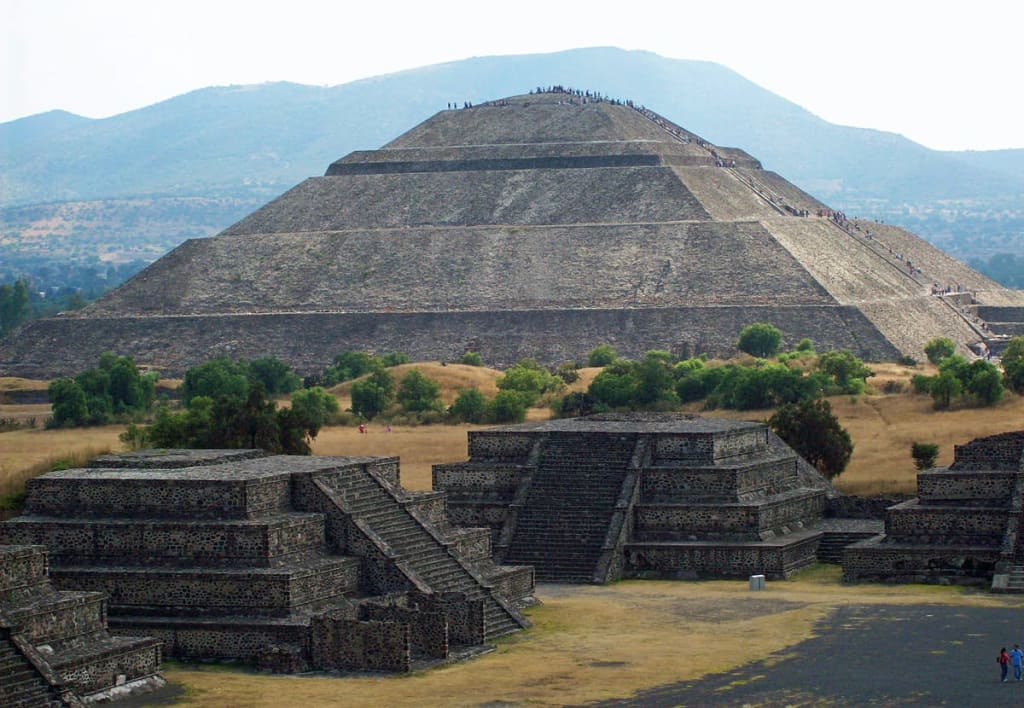 "Pirámide del Sol", Teot
Have you ever had that friend that tells you "Yeah, I love México! I've gone before!", you ask them where they've gone, and it turns out they went to Cancún, Quintana Roo?
Cancún is beautiful, for sure. But if it is the only place you have gone, let me tell you, you are missing so much more.
México has a really rich culture. It is the living proof of what happens when races are mixed. And, of course, as amazing as México can be nowadays, something to really get to know it, is visting the archaeological places it has to offer open to the public. And if that wasn't enough, at really cheap prices!
Chichén Itzá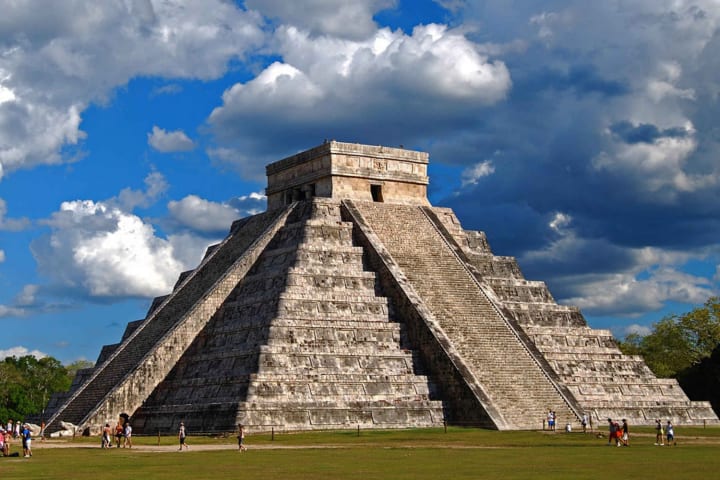 Located in the Península de Yucatán, at the South of the country (pretty close to Cancún, actually), you will find Chichén Itzá, "the city at the edge of the well of Itzáes".
Here you will find vestiges of the Maya culture, one of the most enduring mexican cultures that have existed, and one of the seven wonders of the modern world.
The general admission is of $80 MXN, about $4 USD, but prices vary. For foreign people, the price of the ticket is $533 MXN, about $25 USD; and for mexicans outside the Península de Yucatán, the price is $237 MXN, about $12 USD.
Don't lose the oportunity to get to know this wonder of the modern world.
Mitla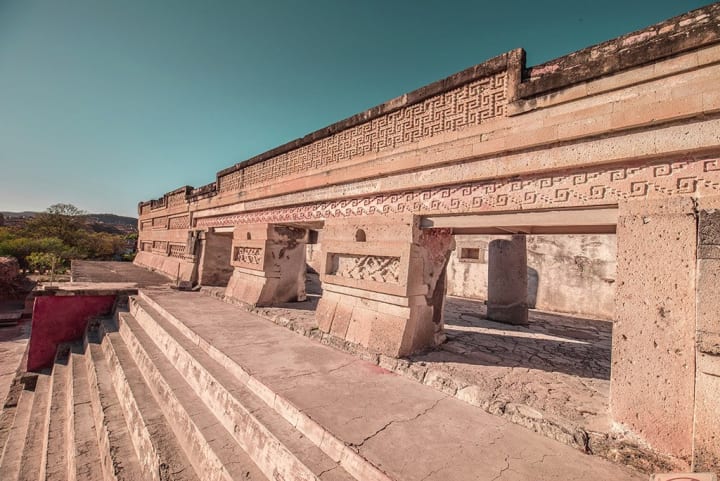 Mitla comes from "Mictlán", which means "the Valley of the Death". As you may know, one of the most celebrated mexican traditions is El Día de Muertos. You can imagine by now how important death is to mexicans.
Located in Oaxaca, you can come to visit this place that references the death according to the Mexica culture, for the cheap price of $75 MXN! Less than $4 USD!
Palenque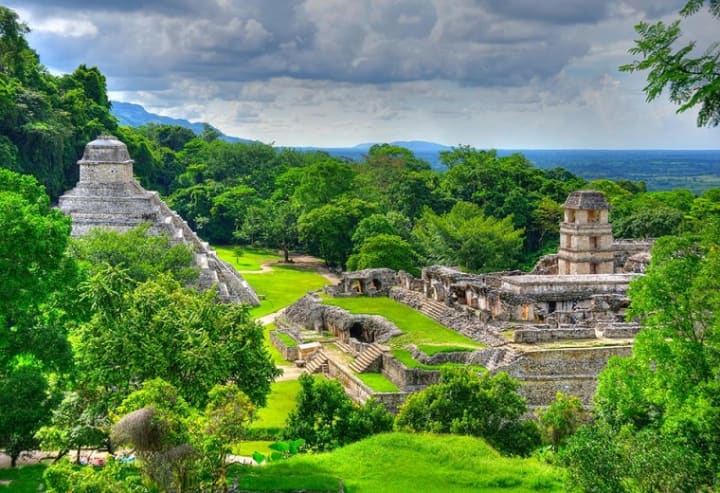 If you're looking for a place that includes a museum and visiting an amazing archaeological zone, Palenque is for you. And if that doesn't seem enough, you can visit the Pueblo Mágico (Magic Town) named the same.
This beautiful place is located in Chiapas, part of the Maya culture, like Chichén Itzá. Palenque means "place surrounded by a wooden fence". Visit this humid place, surrounded by the jungle, for just $80 MXN, $4 USD.
Cholula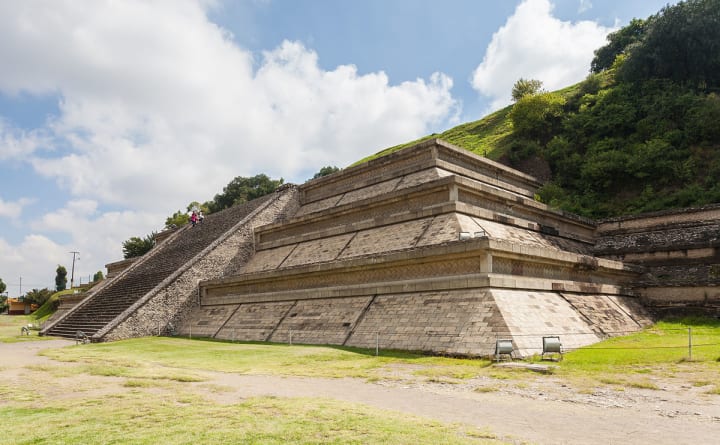 Mexica and Maya are not the only mexican cultures that existed, and here in Cholula you will get to know the Tolteca cutlure. Cholula comes from "Chollolan", which means "place of running away" or "place where the water runs away".
Cholula is one of the most complete places you can visit. From the great museum that is there to introduce you to the culture you'll be knowing, going trough the archaeological zones with an impressing story behind, to a church that will show you about the colonization.
And yes! You can do all of this for just $80 MXN. Again, only $4 USD!
Teotihuacán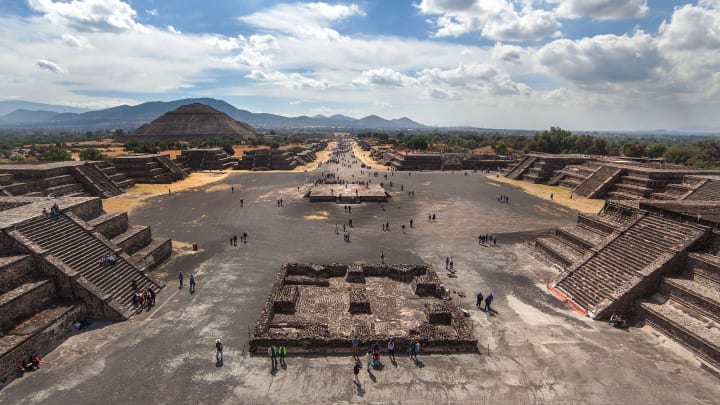 And last but not least, you can get to know one of the greatest archaeological zones form México for just $80 MXN, including it and a museum!
Teotihuacán, which means "City where men become Gods" or "The City of Gods", also known as Teo uacán, "The City of the Sun", will show you piramids used by the Mexica culture, after other culture left this city behind.
This place will amaze you every time you visit it!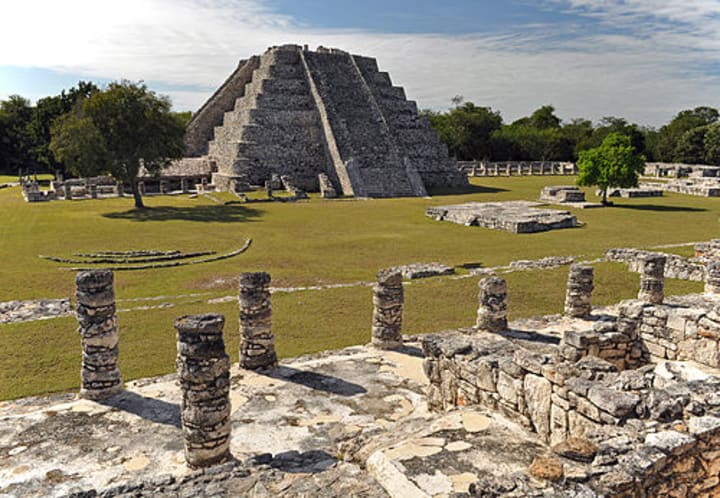 And there are so much more places to get to know! From the Guachimontones, located close to a small town named Teuchitlán, to Monte Albán, located in the state of Oaxaca.
Never stop exploring, and get to know this beautiful and rich country, México, from its roots!