The Beauty of Simplicity in South West France
There's not much that can compete with the smell of pine forests, as you drag your bare feet through warm sand.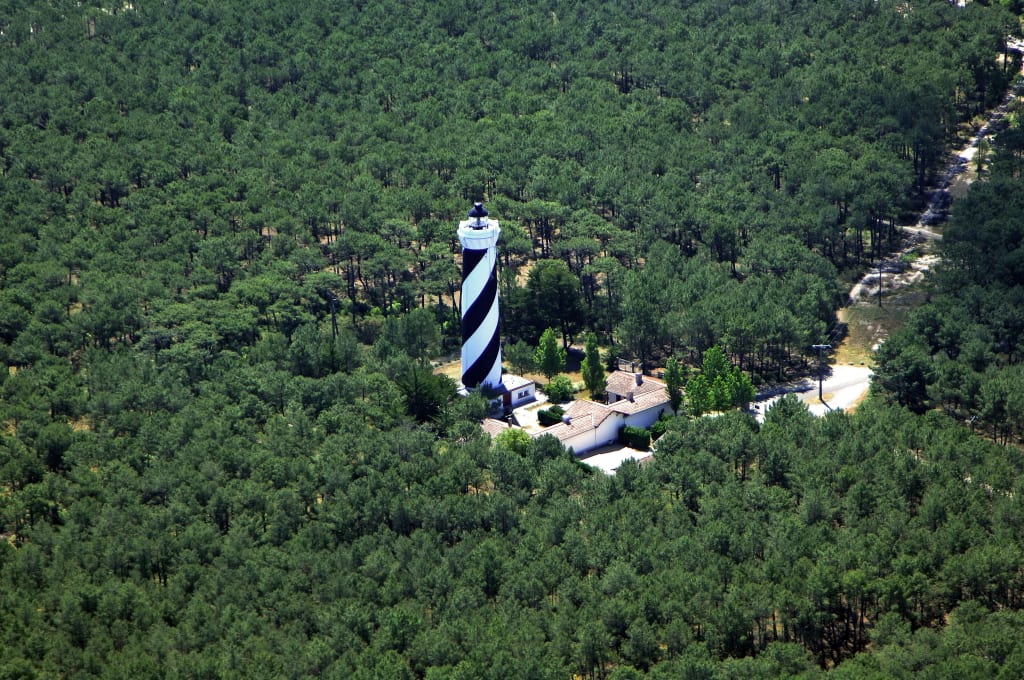 As I cruised down past Bordeaux in my rusted, white 1988 Toyota Hiace, I felt it was time to roll down the window and let the smell of pine forests consume the van. The welcome sight of Arcachon came into view. This was to be my final real encounter with a busy, bustling civilization for the next few weeks, so I made the most of it by treating myself to a hotel room by the sea and a local beer. From then on it was straight south, making stops at the cheapest campsites I could find down the length of the coast, from Dune du Pilat to Contis to Biarritz and many more.
There is much to be said for a fancy holiday to an exotic island resort. However, you get a lot more for your money if you don't mind sacrificing some luxuries.
When you wake up at the foot of the largest sand dune in Europe and open up your van doors to blue sky, the smell of pine and the realisation that you only spent five Euros to stay the night. You have to double check that it's not a dream. A quick ice cream and a few hundred steps later, and you're 110 meters above sea-level, overlooking some of the best coastline you will probably ever find (in my opinion). So then, let's explore it.
There I was, back in the van with nothing but my summer playlist for company and the sun beating down overhead. I drive through Biscarrosse and Mimizan, stopping for fuel and the occasional snack, without staying too long. Too many people for me. Instead, I opt to make camp in the stunning seaside village of Contis. The village itself consisted only of a few cafes or restaurants, some bike hire shops and a small concrete square with a basketball hoop. It was so silent that my first impression was that of a ghost town. I pulled up to the first campsite that I came across, it was late, and I only intended to stay for one night before moving on. I paid the very old lady at the counter seven Euros for my pitch (one of the more expensive ones), and headed down to the beach. As I walked through the village to get to the beach, I noticed that a few of the restaurants were relatively busy, although I still got an eerily quiet vibe. As I reached the end of the wooden plank walkway, I removed my flip-flops and wandered towards the sea. The sun had already set, and the sky was now a dark purple colour, it was nearly impossible to see anything in the dark. From somewhere down the coast, an orange glow seemed to appear out of nowhere, accompanied by reggae music and laughter. As I neared, I realised that nearly the whole population of Contis, as well as the few tourists and travelers who were gathered around a large fire, was singing along to Bob Marley in a restaurant that was quite literally 'on the beach.'
The experience was surreal, sort of like something you would see in a movie. As a result, I stayed in Contis for the majority of my travels, and truth be told, if it wasn't for my booked ferry back, I would happily have stayed as long as I was allowed.
Contis-Plage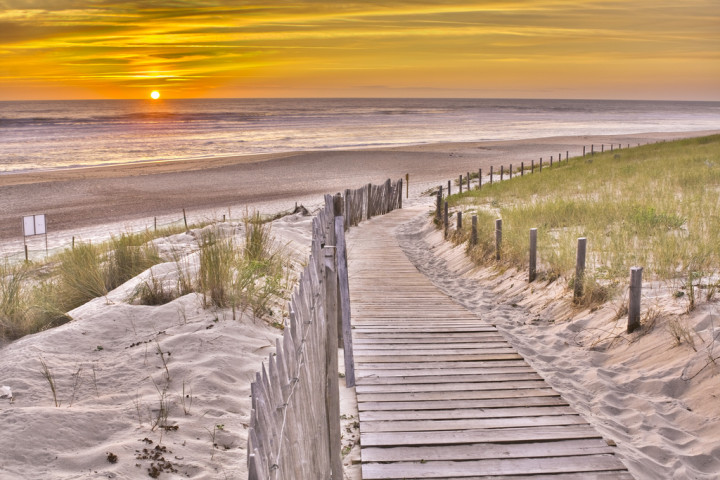 As I woke up the next day, I realised the true beauty of this part of the world. My pitch was under a huge, warped pine tree. It was also few minutes from a white, sandy beach that stretched for miles, and a warm sea with perfect waves for a surf. Over the next twelve days out of the seventeen I had given myself, I hired a bike and explored the surrounding area using Contis as a base, even travelling as far back as Mimizan. During this time, I got to know locals, other travellers and the South West of France pretty well. So, next time you head to that part of the world, look out for the large black and white lighthouse that overlooks Contis-Plage. Trust me, you can't go wrong.
europe