The Arts. . the Culture. . the Theatre. . the Music. . the Museums. . the Dances. .
New York City has NOTHING on Costa Rica when it comes to its rich cultural offerings. .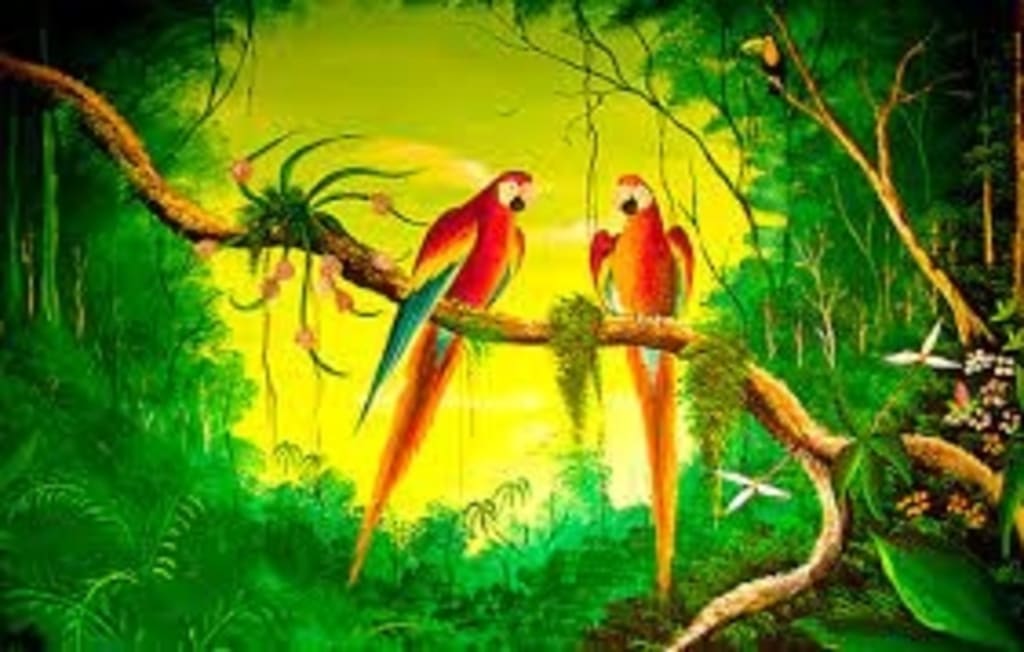 Costa Rica scores high in its quality of museums, theatre & culture. .
Although the temptation is there to spend your time here in Costa Rica on a beach, hiking in the jungles, climbing a volcano or two or enjoying a coffee plantation tour, do not forget to carve away some free time studying this country's many rich cultural offerings. . the arts, their museums, the theater, its music and so much more.
We must give the Costa Rican government a lot of credit for expanding their efforts in the past ten years or so to provide generous funding for museums, festivals and galleries. Every two years, the International Arts Festival takes place here and has serious global participation. This is a 10-day event that highlights all of the rich culture of this amazing country. Be sure to do a search to learn more about it.
Costa Rica has had its famous artists throughout the past 100 years as well. Among the most famous Costa Rican artists are Teodorico Quiros, who brought a modern sensibility to traditional landscape paintings during the 1920's. Of course, we cannot leave out Roberto Brenes Mesen, who became famous for his poems and essays during the 1930's. José Joaquín Gutierrez captured the "Tico" idiosyncrasies in his popular "Cocorí" books. Isidro Con Wong, who introduced magic realism to painting and Ibo Bonilla made a name for himself as a prominent internationally-recognized sculptor. For those who have a strong interest, take some time to become familiar with these people. It will indeed shine an entirely new light on what you thought Costa Rica was all about. . more than just biodiversity, monkeys, toucans and bananas here!
Costa Rican music is as varied as the cultural influences from which it began. Music in the Caribbean tends to include more African beats and reggae influences. Afro-Caribbean music like calypso, reggae and rumba are very popular in the eastern coastal regions of Costa Rica. Another important element of Costa Rican music is the marimba, which is the most popular instrument in Central American folk music. The original instrument dates back to the 14th century. . it originated in Southeast Asia.
The province of Guanacaste is known for being one of the regions most interested in preserving Costa Rican traditional music. From dances to ceremonies that date to pre-Columbian times, Guanacaste towns are always likely to offer a traditional spectacle. Especially around national holidays like the "Annexation of Guanacaste" in July. From the professional dancer to school children, they all put on shows that include traditional dances like the "Punto Guanacasteco", the "Tambito" and the "Caballito Nicoyano".
During the late 1980's, Costa Rican bands began to try out different genres like rock and electronic music. Even though few Costa Rican acts have achieved international fame, the country now offers venues and scenes for all kinds of music lovers. Ska and reggae are very popular among young bands, as well as pop and rock. Some of the most popular bands in the country essentially mix traditional folk music with jazz and rock.
The museums of Costa Rica offer a variety of permanent and featured exhibitions that will impress. Costa Rica has a rich culture that blends the customs of the nation's indigenous tribes with the strong European influences first established by the Spanish colonists who landed here in the early 1500's. The best places to explore country's fascinating cultural heritage are at one of the many Costa Rican museums located in San Jose.
The Pre-Columbian Gold Museum, the Costa Rica National Museum, the Jade Museum, the Costa Rica Art Museum, the Museum of Contemporary Art & Design, the Little Theater Group, the Auditorio National, the Teatro Fanal, the Teatro Melico Salazar and so many more. The above mentioned are all worthy of a Google search or two!
San Jose is filled with museums, parks and even retail stores that highlight paintings, sculptures, books filled with poetry and verse and so much more. You will even see the tourist shops filled with pottery, wooden bowls, masks and other pieces. Culture is ALIVE and WELL here in one of the happiest countries on the planet!
If the tropical birds don't turn you on. . if the whales and dolphins don't float your boat. . if the butterflies and hummingbirds don't fill your soul with joy and awe, then come here for the culture. . there's a lot of it to go around! Pura Vida!
You're invited to visit our websites at: www.costaricagoodnewsreport.com & www.costaricaimmigrationandmovingexperts.com
Also, please enjoy our over 2,000 episodes of our "Costa Rica Minute / Costa Rica Pura Vida Lifestyle Podcast Series". We are found on all major podcast venues, including Spotify, Apple Podcasts, Google Podcasts, Radio FM, Anchor & many more. Here's our link: www.anchor.fm/costa-rica-pura-vida
central america
About the author
Costa Rica is a magical place. Since November, 2002, when I first visited this country, I have been in love with the people, the culture, its biodiversity, the food. . everything about it makes me happy! Now I share my excitement with you!
Reader insights
Be the first to share your insights about this piece.
Add your insights