The Amalfi Coast, Italy - The Best Place I've Been
Eve since I said "Arriverderci," I've yearned for "La Dolce Vita."
Image of the author Crystal A. Walker and her beautiful mother taken at Hotel Raito, Italy
So far, I've been to 43 major cities, 28 states, 9 countries, and I have no intention of stopping any time soon. Until the Grim Reaper pays me a visit, I'm going to travel as far as I can while I can.
Even if Mr. Reaper knocks at my door, I may tell him to "Piss off and come back later. My next trip is booked." 🖕 #redheadattitude
I've had great memories at most of my destinations, but which one was the best?
Hands down, the Amalfi Coast.
Located on the western shores of Italy, this was a mother-daughter trip scheduled in 2020 and then canceled due to COVID concerns. That same year, my father passed away, my gallbladder ruptured, and my husband had a heart attack. Needless to say, 2020 was not my best year.
In October 2021, a window opened, and we jumped on the opportunity to try this adventure again. I spent a month cramming Italian into my brain, learning the etiquette, and researching as much as possible to prepare myself to tick off as many items on my Bucket List as I could during these adventurous 10 days.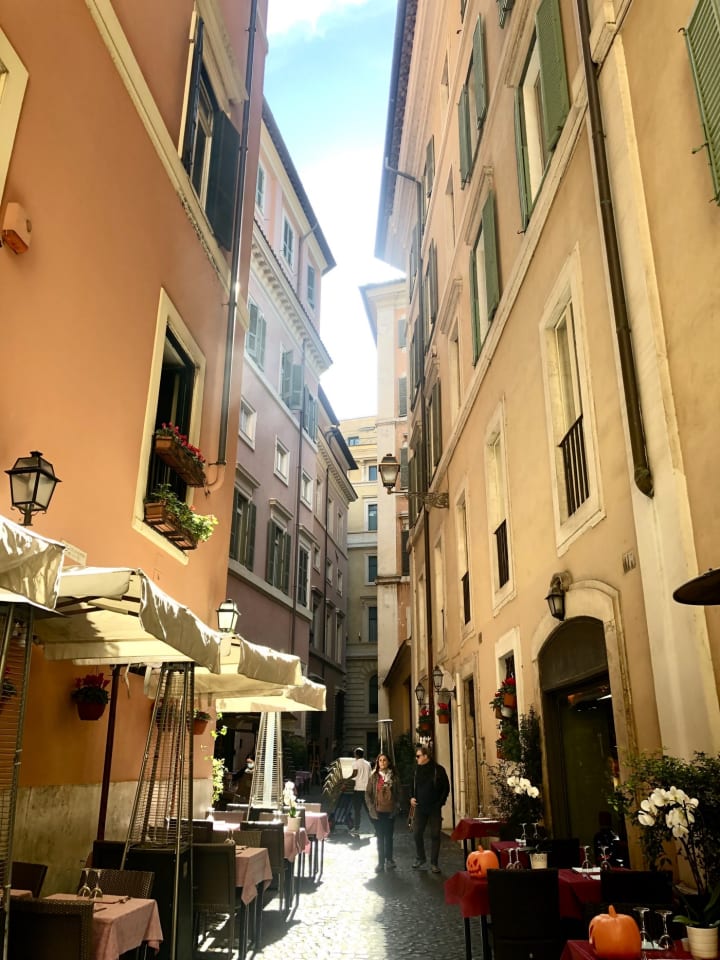 Italy did not disappoint!
Mom and I met up in Atlanta (ATL) and took our flight to Rome. Che Bello! I am not usually excited about staying in big cities, but Roma was breathtaking. There was a photo opportunity, a piece of history, or a friendly Italian on every corner where I had to restrain myself from taking selfies.
After exploring this ancient city for a few days, we took a bus to the Amalfi Coast. However, we needed to make a pit stop at Monte Cassino where I coughed up some euros to buy some limoncello made by the local monks. Mamma Mia!
One shot of this, you're going to feel good. Two shots, you'll feel even better. Three shots? You'll be talking with the Roman Gods in no time.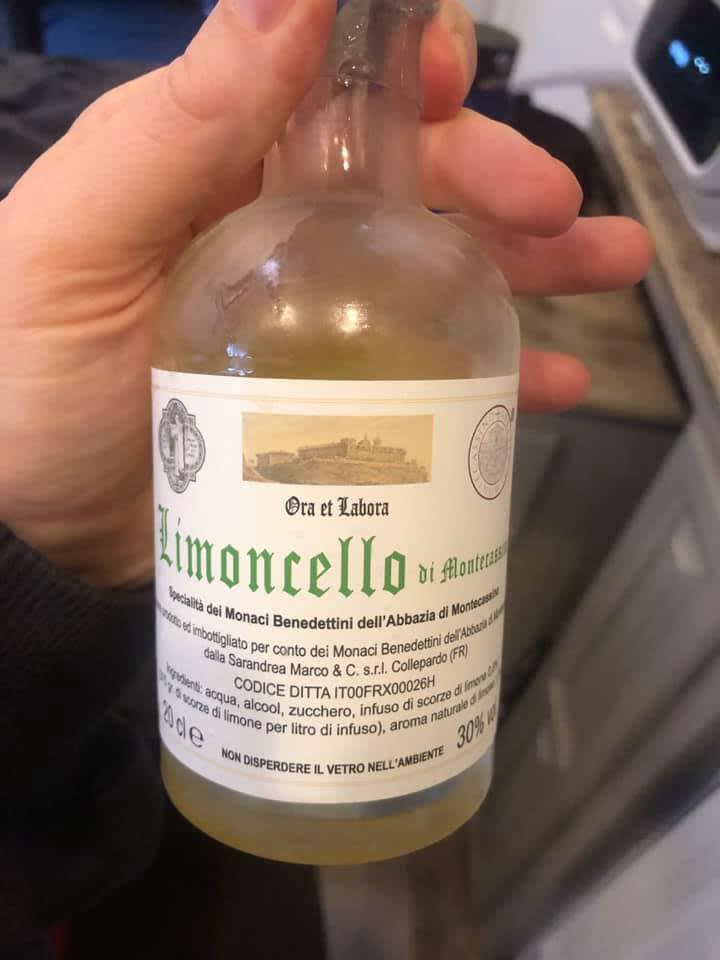 After a buzzed lunch, we returned to the bus to continue to the Amalfi Coast.
Andiamo!
Watching the bus maneuver the narrow streets of the coast and hugging the cliffs, I feared for my mortality a few times.
Finally arriving at Hotel Raito — keeping my car sickness at bay — mom and I unpacked our bags and enjoyed the view from our private balcony. Wine in hand and watching the sunset, I could not help but hear Italy's seductive voice whisper into my ear: La Dolce Vita ("The sweet life.")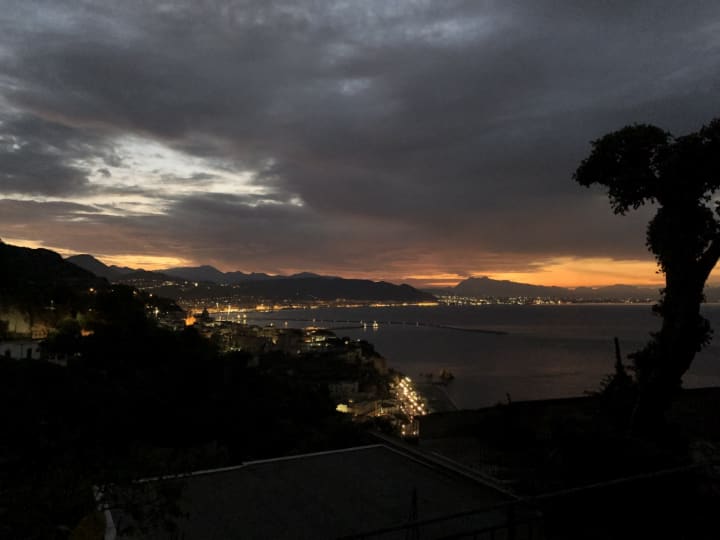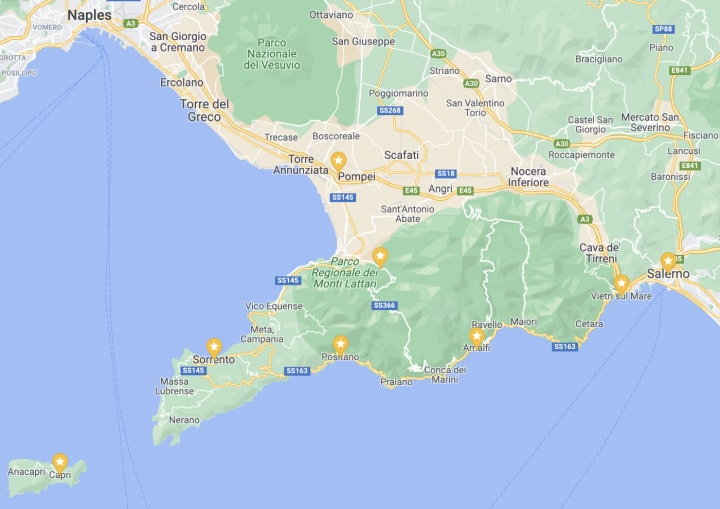 I packed as little baggage as I could during my trip to Italy. Still, I brought some emotional, spiritual, and mental baggage on vacation despite every effort to leave it behind me. However, the first night on the Amalfi Coast, I officially cast those worries aside.
Hearing the church bells in the distance and waves crashing on the beach, I licked the taste of sea salt on my lips and finally felt at peace. For the first time in nearly two years, I did not need to take my anti-anxiety medication and was utterly calm.
For the next five days, I toured the Amalfi Coast. I can't remember in what order I visited each town because I was memorized by Italy's beauty and hospitality. Regardless, I reflect on our first day visiting a local farm in Solerno, where they harvest their own olives, make homemade mozzarella cheese, and taught us how to make pizza. Squisito!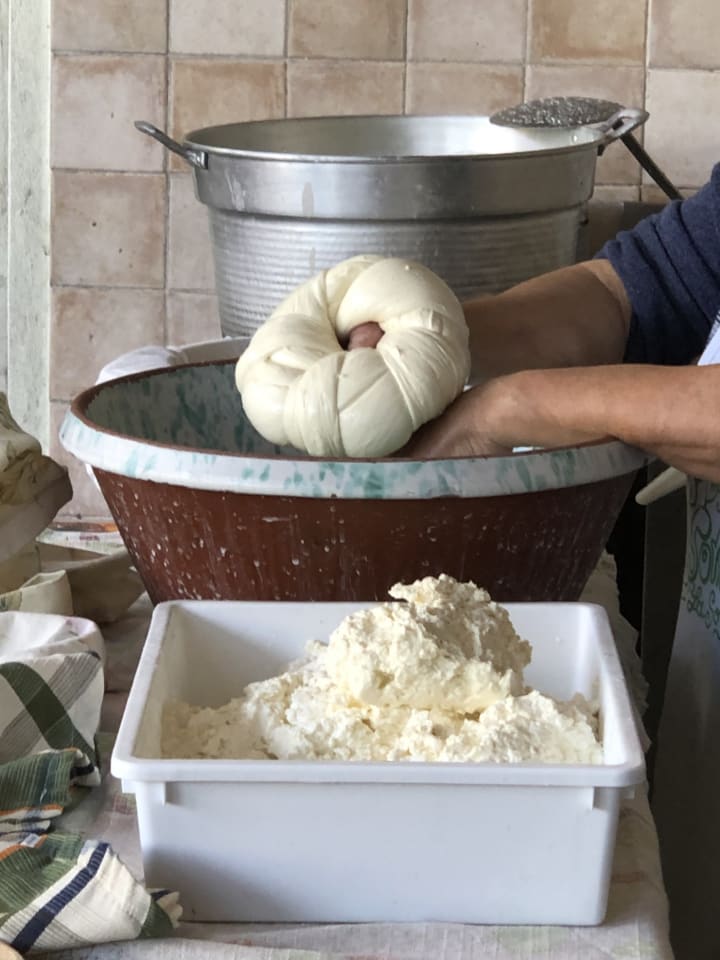 We hopped from one town to another the rest of the week. In each city, I visited shops, spoke with the locals, and ate and drank to the point that I knew La Dolce Vita was pulsing through my veins. I was even humbled by the locals who taught me that I was a rare treasure on the coast.
Well done, Italy. Not only did you help ease my anxiety-riddled body, but you taught me to see myself from a better perspective. Bravo!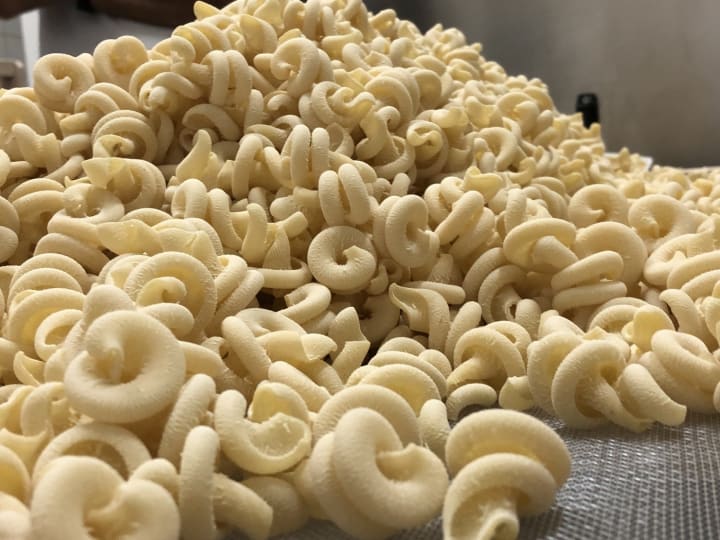 I had a new appreciation for pizza, olive oil, bread, and cheese by this point. However, my culinary world was about to get rocked. How? Italy taught me a new love for pasta.
Before heading off to Positano, we stopped in Gragnano: The city where pasta was born!
Gragnano is the only location in Italy covered by the European Commission to prevent counterfeit pasta claimed to be from this area. It's that special and to understand why you really must taste it.
In Gragnano, I took a private tour through Pasta Cuomo — one of Italy's oldest operational pasta factories — and became operational in 1820. After this experience, I learned that I will only buy certified pasta from Gragnano and officially a self-proclaimed Food Snob.
On the last full day on the Amalfi, I felt magic in the air. Waking up early to catch the ferry to the island of Capri, I sailed past Le Sirenuse — an archipelago of small islands where three sirens lived who tried to tempt Odysseus to hear their songs.
Sailing by, I held the rail to straining my ear to see if I could hear their seductive melody.
As much as I wanted to hear their voices, I was thankful I didn't so that I would not be driven mad like other sailors who met their demise.
Before I knew it, I was setting my gaze on the shores of Capri.
Here, I spent hours until the late afternoon shopping and taking the funicular to the top of the island's cliff where the most beautiful garden in the world exists.
If I met Adam and Eve today, I know which garden I would recommend they set up residence at.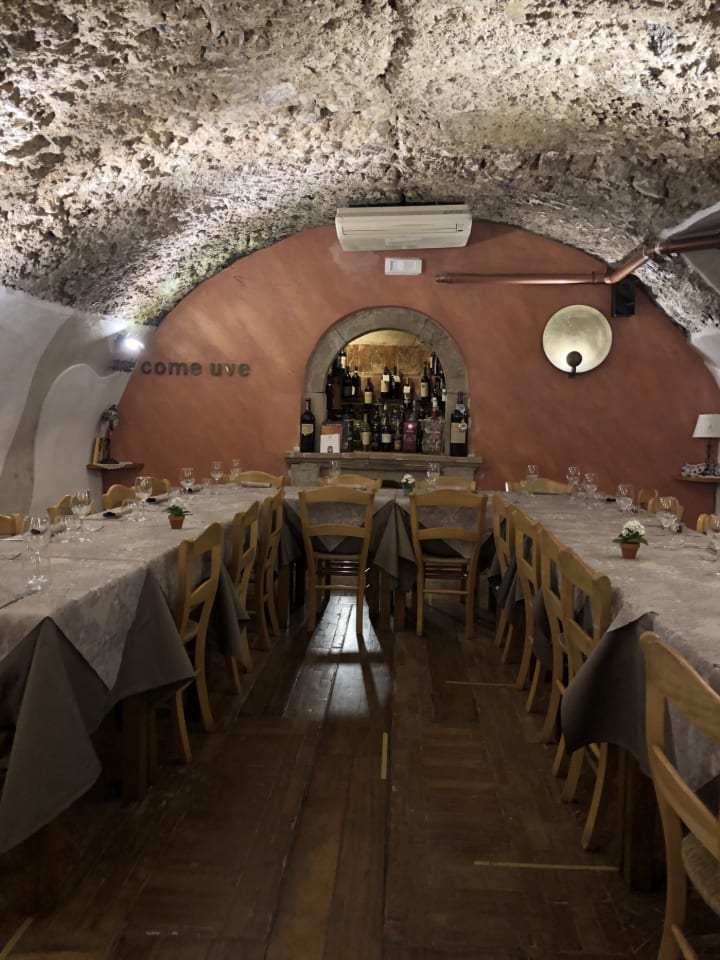 We had a farewell dinner at il Pozzo Spagnolo on our final evening. Walking up to the restaurant, you'd never guess that you'll be strolling down a flight of stairs to eat inside of a grotto. There, Chef Maurizio Staiano will likely be waiting for you to make you a meal from the fresh ingredients he purchased that morning at the local market.
Thanks to Chef Staiano, my travel companions and I ate like royalty. We tasted the gifts of the sea, the earth's rare herbs and truffles, and were thankful for the hard work of the local farmers crushing the grapes for our wine that filled our glasses.
On the last night on the Amalfi, I wept. I packed my suitcases, feeling — for the first time — how much I did not want to leave this place. I hid my tears from my mother, but I did not want to say arrivederci to la dolce vita.
I don't know when I'll be back in the Amalfi Coast, but I am looking forward to that day.
~ Like what you read? Sending me a tip below helps contribute to my next adventure! ~
This article was originally published on Medium and CrystalsWritingRoom.
europe
About the author
Blogger | Creative Writer | Traveler | Full-Time RVer
You can find all of my articles on my blog as well on Medium where I'm most active in Humor, Lifestyle, and Travel. I've self-published one fantasy fiction with the sequel in the works.
Reader insights
Outstanding
Excellent work. Looking forward to reading more!
Top insights
Excellent storytelling

Original narrative & well developed characters

Eye opening

Niche topic & fresh perspectives
Add your insights