The Adventures of Nike and Mandy
Life is Good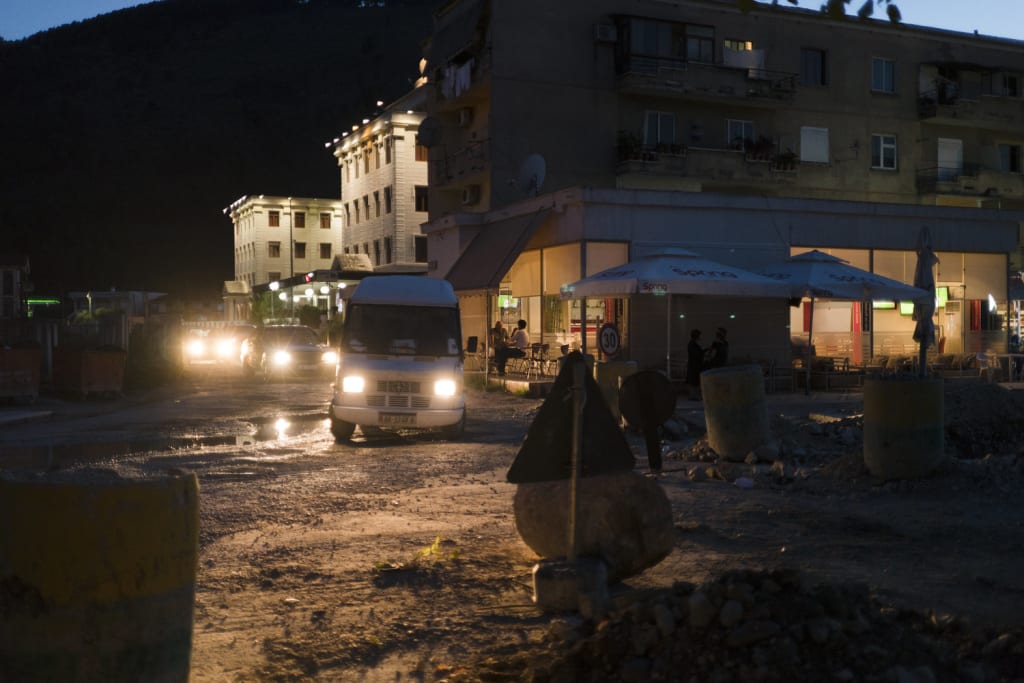 Every time I step out to travel, I say to myself, "I don't want to stop, its too addicting". It's a drug that can't be sold or made. If you're wondering how you can obtain it, you just have to live it. Nike and Mandy are doing just that. Exploring the balkans in a way that most would shy away from. Hitchhiking with random strangers to their next destination, sleeping on the couches of people they met on the internet or camping out in random spots they find in the cites.
I met with them at a local restaurant where my friends and I were being way too loud. In no time, Nike and Mandy were sitting at our table being just as loud, sharing their experiences from the places they visited and people they met. As time kept moving on, I got more and more intrigued by their way of traveling. When my friends were ready to depart, I stayed behind to join Nike and Mandy for a mini adventure to find where they would sleep for the night.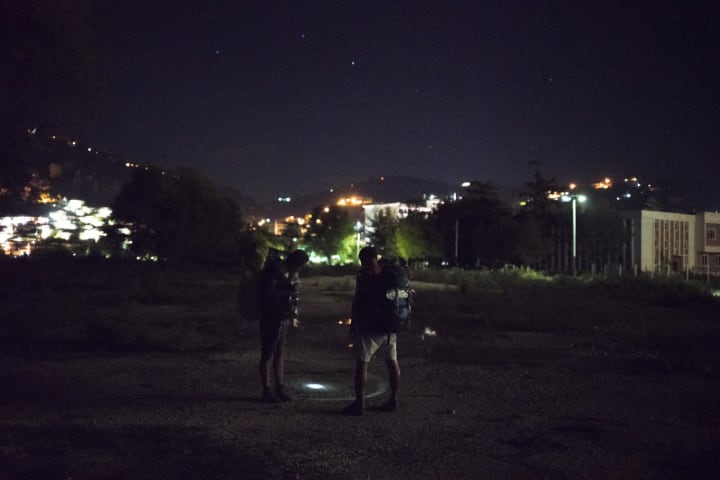 Its odd how a new friendship can start just from the vibe you get from a random individual. There I was, walking through the city of Berat, Albania with two people I just met and I felt completely relaxed. Exploring different locations where they could lay their head, all while we continued conversing about our various exploits from around the world. We happened to find, what seemed to be an abandoned, mini amusement park next to the road where we were walking. All of us thought that this could be the place, so we started to check if there was a nice spot to set up camp. While looking, I saw that there was a trampoline area. It's been a long time since I'd jumped up and down on one. With out any hesitation I soon found myself trying to touch the sky. Mandy was next to join the fun, but right as she was about to enter we all froze. Two men from the shadows were approaching us. I quickly shot down and laid flat. Nike and Mandy were seen due to being exposed by the light from the street. One of the guys went straight towards the bumper cart and sat down while the other proceeded to talk to Nike and Mandy in Albanian with a few English words.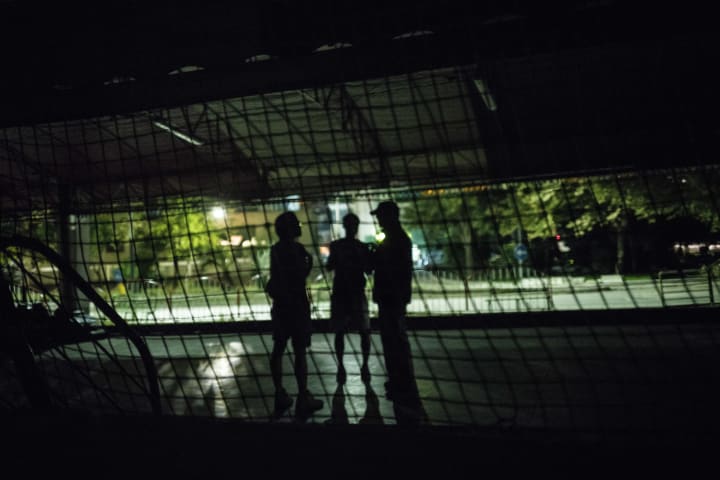 After going back and forth with the man, who apparently worked there, he said they could stay the night. The only stipulation was that they had to wake up and leave before 7, which was when his boss would arrive. Nike and Mandy yelled with excitement, trying to give the man a hug; a thing he was initially reluctant to do. The only thing left to do was to find some cardboard so the tent wasn't directly on the cold floor. After walking for a bit, Nike had split off and Mandy and I walked into a convince store where we hoped to find what we were looking for. The store owner only spoke Albanian and Italian, which Mandy and I were not able to speak. At first we tried to make a bunch of gestures to let him know we were just trying to get card board boxes. If I ever had that in a game of charades, I would lose. After about 3 minutes, I just took out my phone and used google translate. Most likely it wasn't a word-for-word translation, because it took him a second before he had the 'oh i got you' face. Thankfully, he had some boxes laying around he wasn't using and was kind enough to give them to us for free.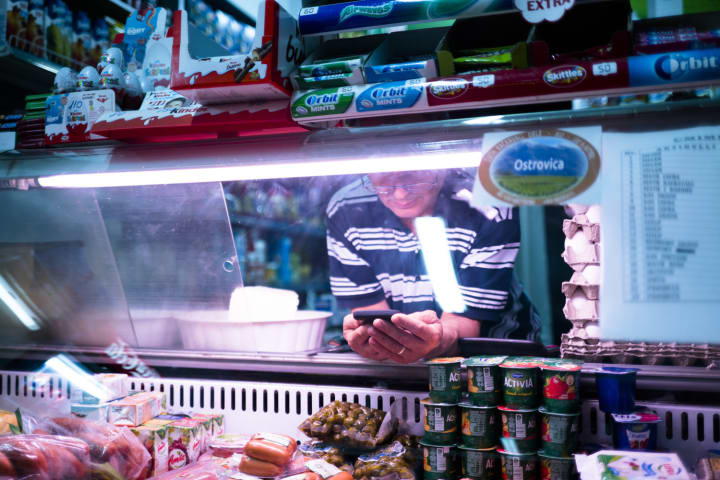 Meeting Nike and Mandy was both inspiring and rewarding. They are both wonderful people to be around and I hope to see them in the near future so we can once again share our experiences and have a bigger adventure.