Start Using Couchsurfing NOW!
Want free accommodation in new places you travel to?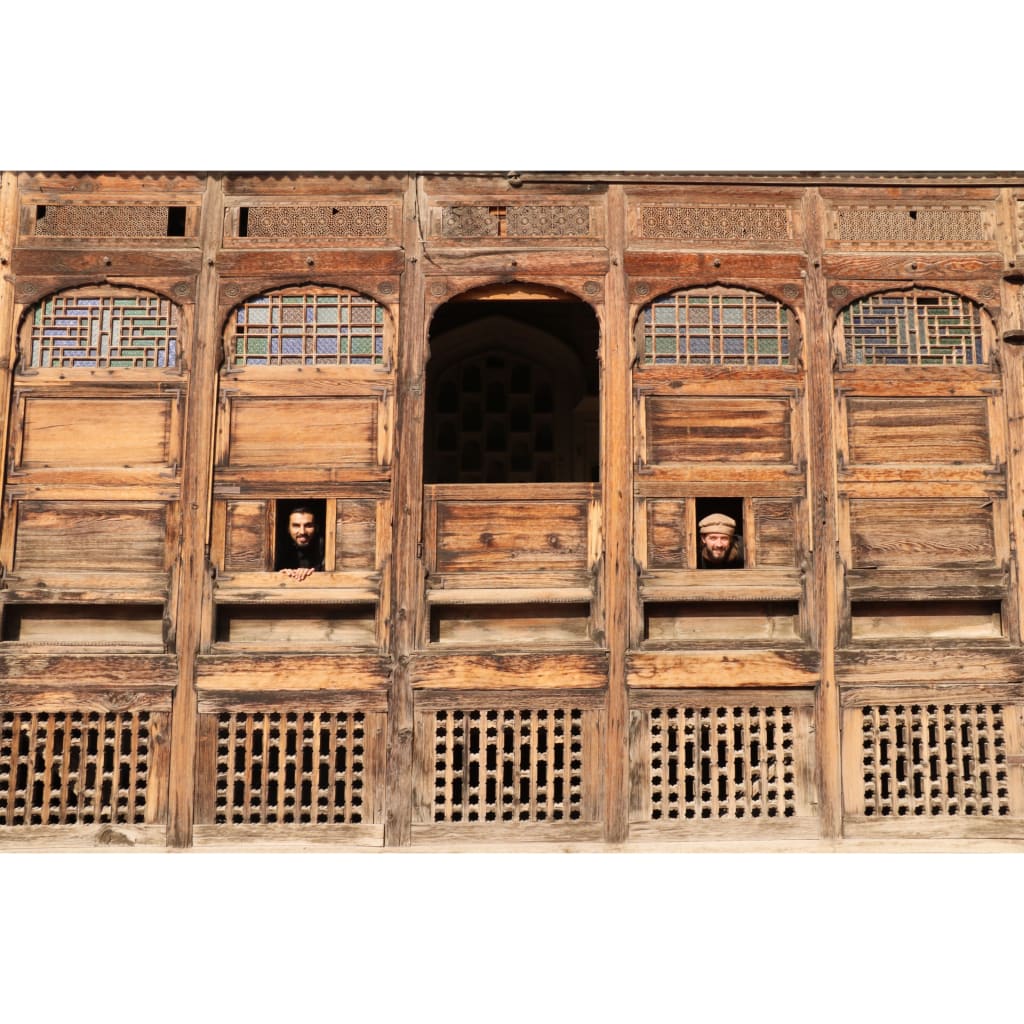 Ask any global traveler and they will know about Couchsurfing. It is a website/app that facilitates global travelers to get the best out of their traveling experience. After registering as a member, one can ask for free accommodation from the local members and stay at their home, instead of booking a hotel or hostel.
Couchsurfing began in 2004 as a small passion project by its founders. Now it has over 12 million members around the world with presence in more than 200,000 cities.
Here I am going to explain why you should start using couchsurfing, how it works and how it has broadened my own understanding of the world.
How Couchsurfing Works
Like any other social networking website, first you have to register as a member which is, of course, free. Your profile should be a reflection of you; your lifestyle, interests, your mission and what you are looking forward to during your travels.
After you are ready to travel, search for the city you plan to visit and browse locals who have couches available. Look through profiles and references to find people you would like to stay with. Once you find a few interesting potential hosts, review their profiles carefully and send a request to stay for the dates you will be there.
5 Reasons Why You should use Couchsurfing
1: It is the accommodation that eats a big chunk of your travel money. Through using couchsurfing, one can easily find a host to stay with instead of spending money in hotels. You might save that money for something else during your trip.
2: Meeting locals makes any travel experience great. By staying with locals and socialising with them, you would have a deep insight into the place and the day to day life of the people there.
3: It opens your mind to new ideas and removes many misconceptions and stereotypes about the people of that particular city/country which are created by the media.
4: By staying with a local, chances are that they will offer to cook for you and also show you around. Through couchsurfing, you'll discover many places and local food in ways that not a typical foreign traveler can.
5: Couchsurfing provides you with a plate form where you can make friends everywhere.
My Own Experience of Couchsurfing
It was my Boss who first introduced me to Couchsurfing in August 2019. For someone who does not travel much and whose country is not widely known for tourism, Couchsurfing was an opportunity to meet and interact with people that would not have been possible otherwise.
Since then, I have hosted a dozen of foreign travelers from each one of continents. During their stay, we exchanged our thoughts on cultures, politics, food, religion, and life in general through deep conversations. As many of them were experienced travelers, I got to hear stories from all around the world which broadened my understanding about different parts of the world.
It also encouraged me to explore my own city from a tourist perspective. While showing the travelers around, I noticed things which i had never done before. It was a unique experience to be a half tourist in my own city.
Below is one of the references on my Couchsurfing profile from a South American traveler;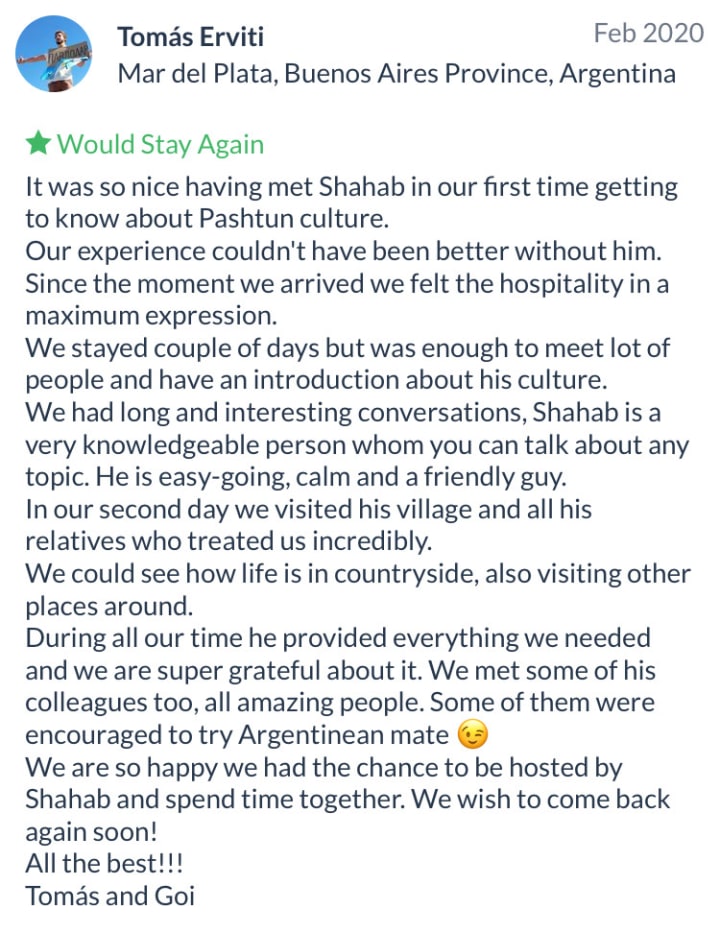 Is Couchsurfing Safe?
For some people, the idea of meeting and staying with strangers in a new country/city might be uncomfortable. That is why you should always take your time to find the perfect hosts.
Read what members have to say about themselves and what other members have said about them in their references. It is always good to communicate through the website/app and only share your number or email when you get comfortable with other members.
Use the reference system to let other Couchsurfers know about your experience with the people you meet and always report the bad experiences to the Trust and Safety Team of Couchsurfing. This will help the team to make Couchsurfing a better and safer place for travelers.