Spain's Healthcare
Everyone is concerned about being ill in a strange.....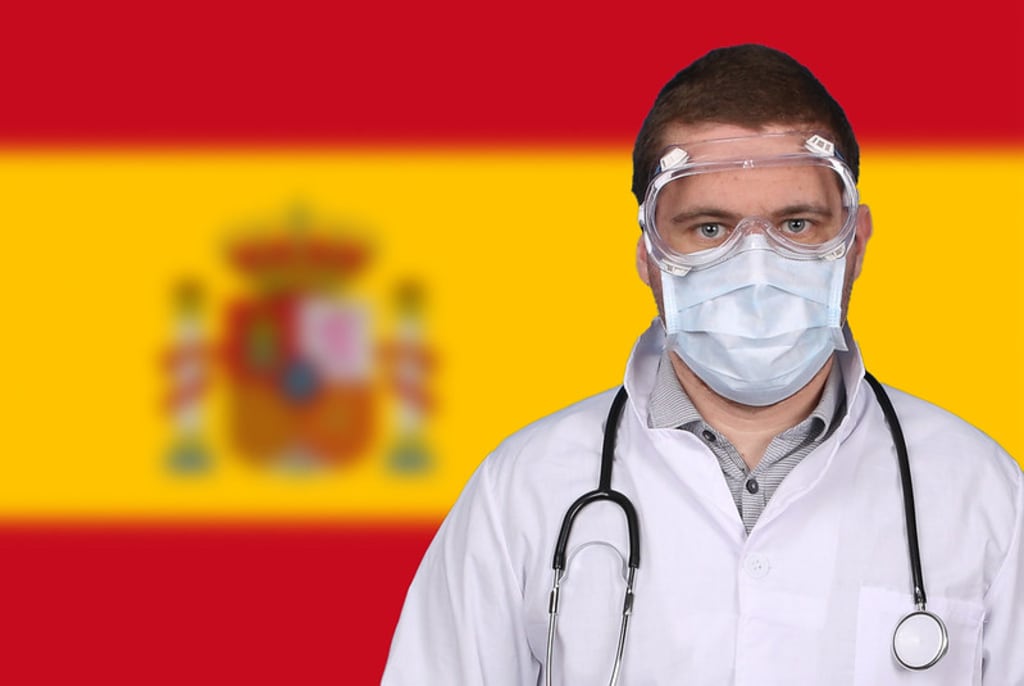 Everyone is concerned about being ill in a strange place, especially if they do not understand the health system or speak the language. Even if we take our health for granted, we must be prepared for any unexpected health-related occurrence.
Anyone who has had the misfortune of being critically ill in Spain will attest to the high quality of medical care available. Clinics and hospitals are immaculate, and Spanish physicians are known for their thoroughness.
Of course, service availability varies by location, and you may be required to drive to a neighboring town or city for treatment.
In an emergency, go to the nearest hospital's urgencias (emergency) unit.In an emergency, go to the nearest hospital's urgencias (emergency) unit. To prevent a protracted wait before establishing yourself, it is recommended that you see a private clinic for less urgent issues.
The form EHIC (European Health Insurance Cover) has replaced the previous E111 for visitors and non-residents. The E111 form is no longer in use. Online applications are available at www.dh.gov.uk/travellers. Prepare a photocopy of your EHIC to show the doctor and hand in the original. The site described above has a wealth of health information for travelers.
Farmacias (pharmacies) are also a good first stop in Spain since they are highly informative and you can typically buy a lot more over the counter than you can in the UK. Many people who relocate to Spain do it on a tight budget until they settle there. For them, the most pressing question is:
Do I Have a Right to Free Health Care?
The Instituto Nacional de la Salud is Spain's national health agency (INSALUD). You and your family are entitled to the same free health care as a Spanish national if you pay Spanish social security contributions through your job or company. You will become a member of INSALUD whenever you register to pay Social Security.
Contact the Instituto Nacional de la Seguridad Social (www.seg-social.es) for further information about Social Security (there is a page available in English).
If you are an EU national who has paid into your home Social Security system for the previous two years prior to your arrival in Spain, you may be eligible for public health coverage in Spain for a limited period of time beginning with your last payment at home. To be eligible, you must submit Form E-106 (available at your local Social Security office) to the Instituto Nacional de la Seguridad Social's local provincial office.
Pensioners and disability benefit recipients should follow the steps above but use form E-121.
Helicopteros Sanitarios — The Flying Doctors
For individuals who live on the Costa del Sol, Helicopteros Sanitarios is a vital service. Only members have access to this 24-hour call-out service. Seniors and parents of young children love the service, which includes a team of fully certified doctors who make house calls quickly after receiving a brief call to their Puerto Banus center.
Helicopteros Sanitarios offers exceptional value for money and offers a variety of plans. An annual premium for a family of four is roughly 250 euros, with an unlimited number of callouts. Call (+34) 952 897 347 for further information about membership. I should mention that, despite their name, they usually arrive in an ambulance rather than an airplane!
Private Medical Treatment
Sanitas, Bupa's Spanish subsidiary, provides the highest level of health care. They also provide a special health plan for expats in Spain.
You may have the peace of mind that if you need medical help, you will receive the greatest treatment for as low as 27 Euros per month for the classic plan and 48 Euros for the full plan.
Those of you who have lately visited the Costa del Sol may have spotted the beautiful new hospital building 'Hospiten' on the N-340 in Estepona. Sanitas members may receive medical treatment at our brand new, cutting-edge facility.