South Korea Living
My Experience Living in South Korea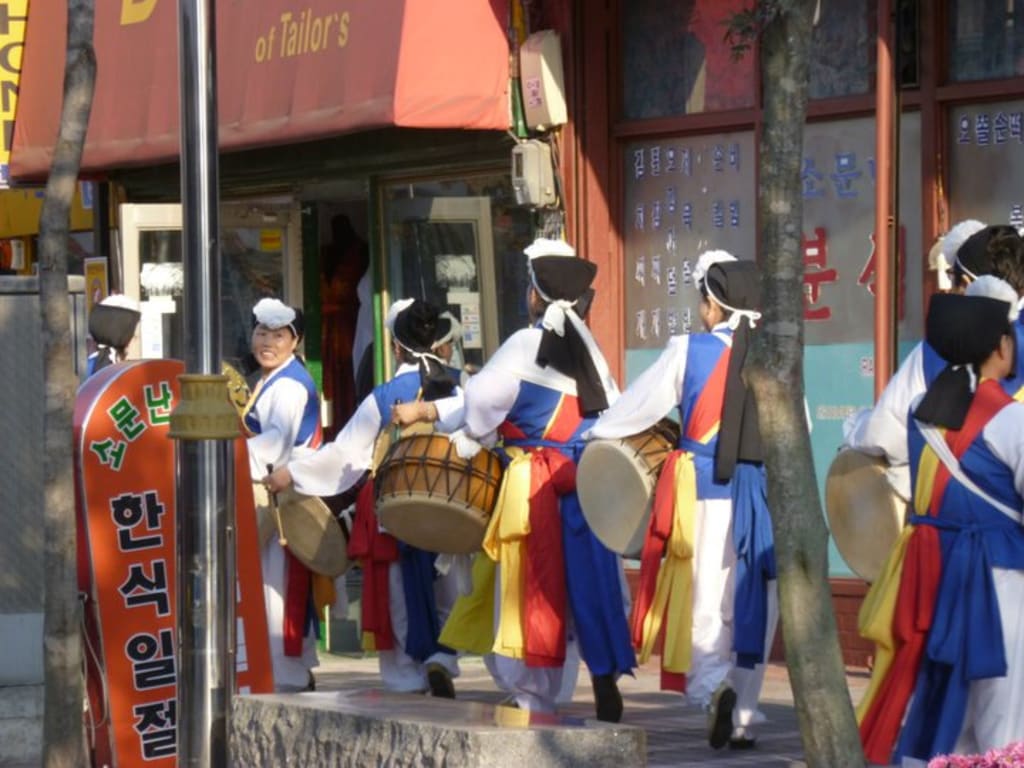 When I Lived in South Korea
For two years I lived in South Korea. As an American who never had been on a plane in her entire life (a whopping 21 years), it was culture shock. Luckily, because South Korea has many American military bases, the language barrier wasn't extreme, but it was still challenging. The Korean language is a beautiful language and as I attempted to educate myself on their language, I learned it was a difficult language as well.
Aside from that, the people were amazingly kind, lovely, and curious people. I remember going to the mall, making my way down the escalator and it felt as though I were a celebrity. The Korean people would stare in awe at me and come up to me giggling and excitedly speak to me in English. I was of course I was happy to converse with them, for they had probably not known many Americans to share their knowledge of the English language with and practice. It was flattering and humbling all at the same time.
Spring days were the best days because the cherry blossoms were blooming all over the city streets. The smell of those beautiful trees was magnificent. Shopping in the "Ville," as they called it, was a great time. The streets were filled with a diverse group of Americans, Koreans and many other nationalities. There were shops, restaurants and street vendors with some of the yummiest and yet most questionable foods you'll ever eat!
The customer service in every place I went was outstanding. There was a time my cat had an injury and I urgently brought him to a local vet down the road. Not only did this generous man take us with no appointment right before he was about to close his clinic, but he saw us and helped us with no charge. When I got into a car accident, the hospital had taken me in and helped me regardless of the language barrier and not knowing if I had insurance or would even pay my medical bills. They were thorough and sensitive to my injuries and again, the kindest people you'd ever meet.
And the temples! Oh my, the gorgeous, precious temples. They are so beautiful and unique in pictures but you MUST view these lovelies in real life. They are so sacred and peaceful and the architecture and design of these buildings is beyond my belief! This is a must see in South Korea.
Temples of South Korea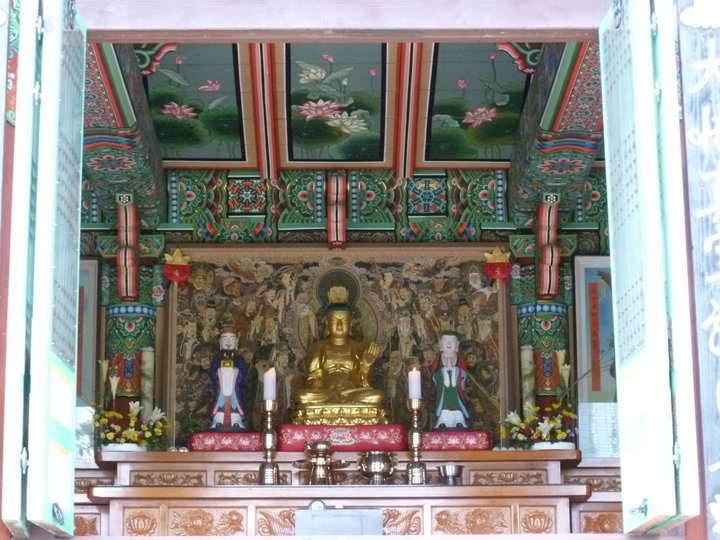 Temple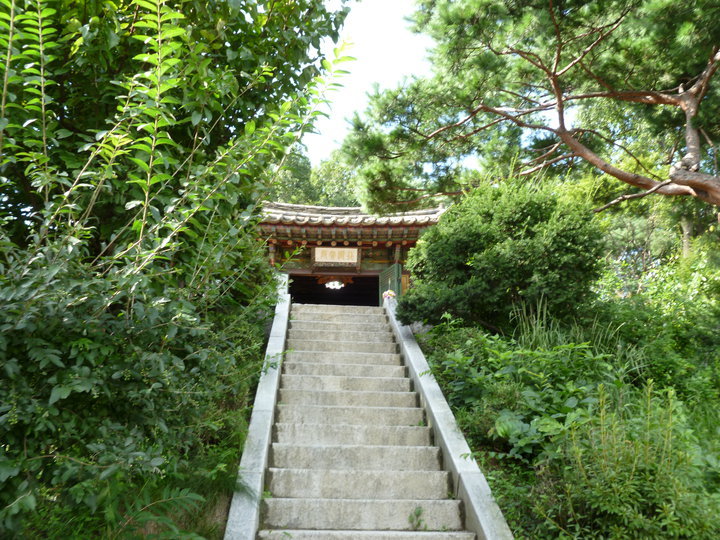 Largest Buddha statue in South Korea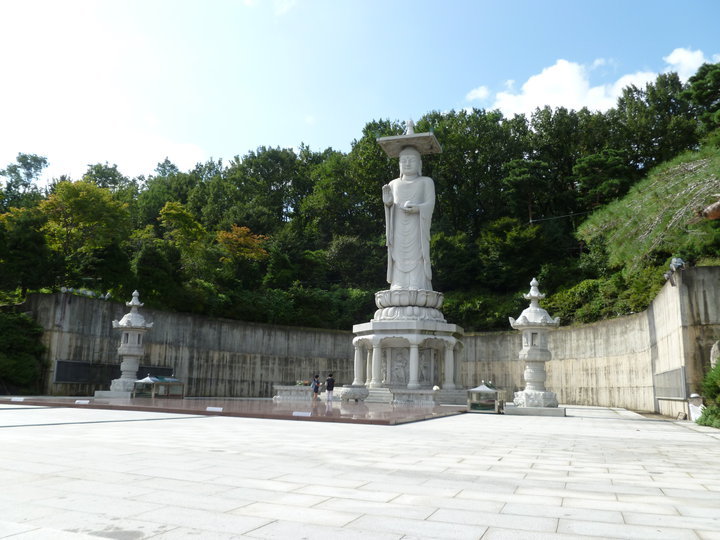 Of course, South Korea has its flaws like any other country: it has rice fields and paper mills that produce a foul smell, the language is hard to learn, the buildings and roads are not as nice as they are here in the states. But if you can look past that superficial aspect, the culture, the people, the food, the experience is one worth the 20 hour flight. So add South Korea to your bucket list. Visit, converse with the locals, eat the delicious food, smell the cherry blossoms in spring, ride the bus, visit EverLand, explore the gardens, ride the subway, and walk along the ville for some shopping. You will not be disappointed.