Some of the Best Resorts Around the World
Just relax.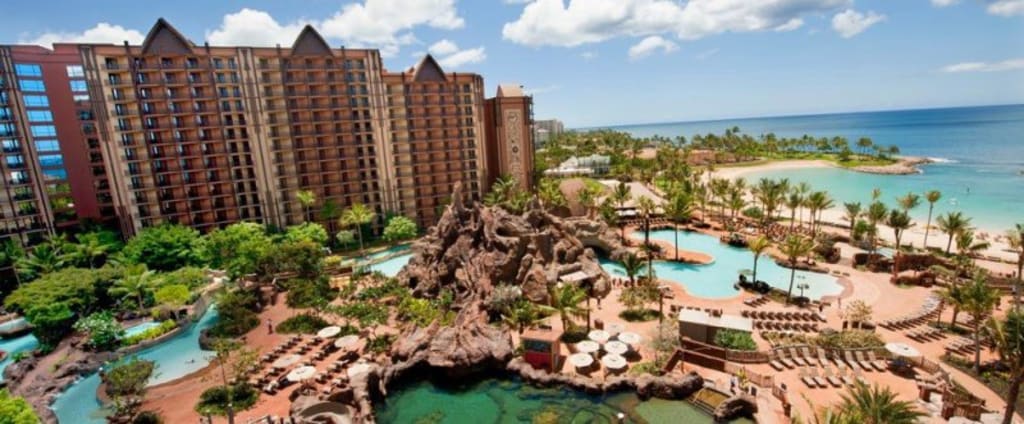 Who does not like to spend their vacation at a beautiful beach resort in Hawaii or an animal lodge in South Africa? Here are some of the most amazing resorts from all around the world.
Aulani, Hawaii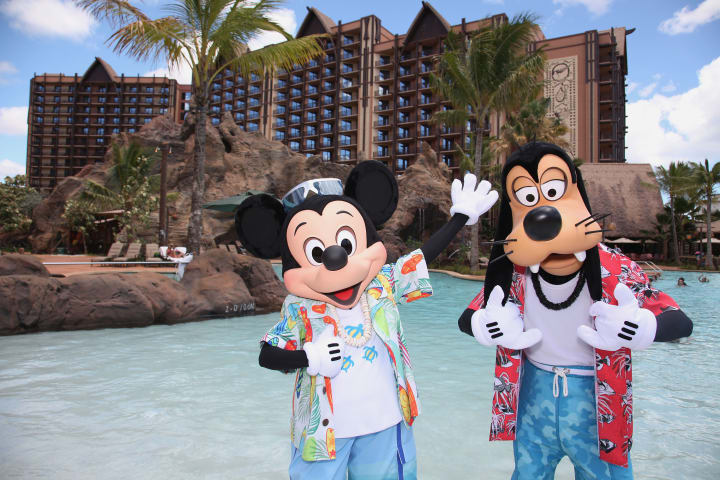 Are you a Disney fan? There could not be a better resort for all you Disney lovers out there. Aulani is one of the most beautiful resorts in Hawaii. The fact that it is Disney related makes it even more amazing. There are so many different kinds of activities to do. The Aulani beach house is a great place for kids to watch Disney movies, play video games and more. From Mickey shaped food to poolside visits from some of your favorite Disney characters, Aulani truly is one of a kind resort.
Niyama, Maldives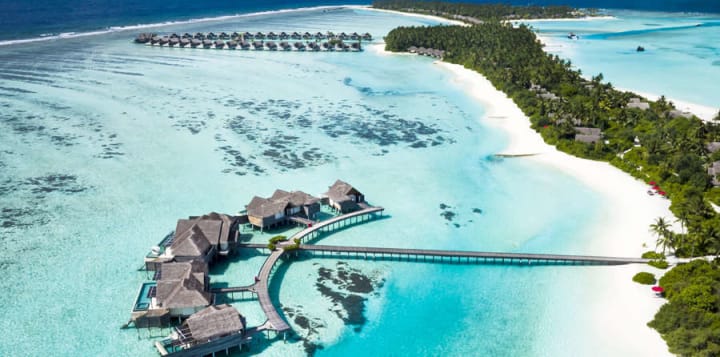 Niyama is a beautiful private resort. It is standing across from a pair of islands which are accessible by a seaplane. It even offers a underwater nightclub. The resort offers free in-bed breakfast with six eateries. Some of the eateries are located in the trees which is really peaceful and nice. There are many fun activities including snorkeling, surfing, diving and more. It is a perfect getaway if your looking for a relaxed vacation.
Lizard island, Australia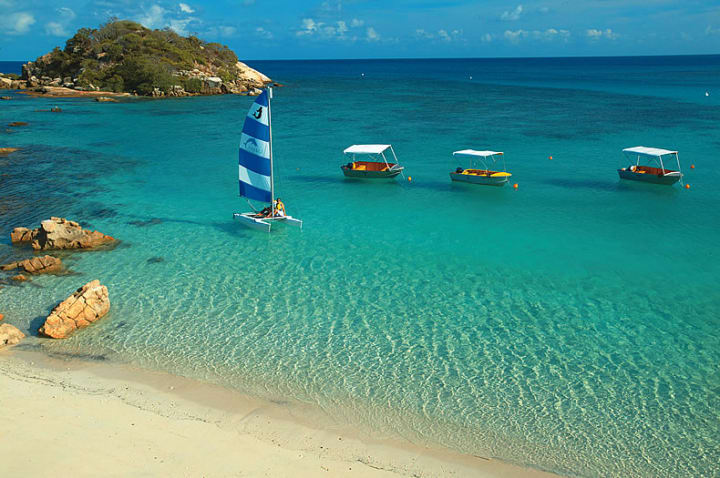 Lizard Island is an absolute paradise of pure enjoyment and pleasure. It offers the best of its great barrier reefs. You can go night diving or swim in the famous Blue Lagoon. Its swarming bird life will amaze you. There are nurse sharks that you can feed. This island is mostly known for its diving. You would come face to face with beautiful fishes and a massive potato cod curiously swimming right up to you.
Lake Manyara Tree Lodge, Tanzania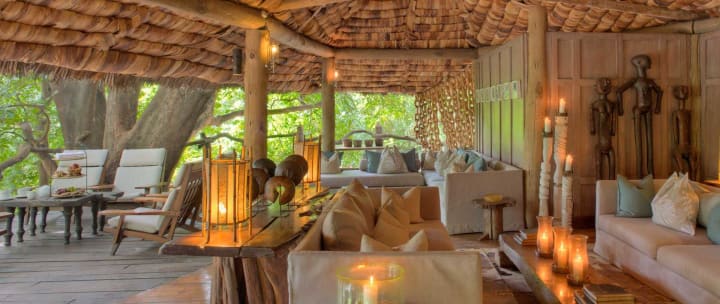 Are you fond of trees and forests? Then Lake Manyara is a perfect lodge for you. With its greenery and lush trees surrounding the massive rooms, this is a perfect lodge for all you nature lovers. It offers one of the most unique safaris in Tanzania. You can even see some of the wildlife like hippos, giraffes and cheetahs from your cabin. You can have candle light dinners in the forest with amazing music and the hot breeze. If you're lucky, you might even encounter a tree-climbing lion.
Jade Mountain, Saint Lucia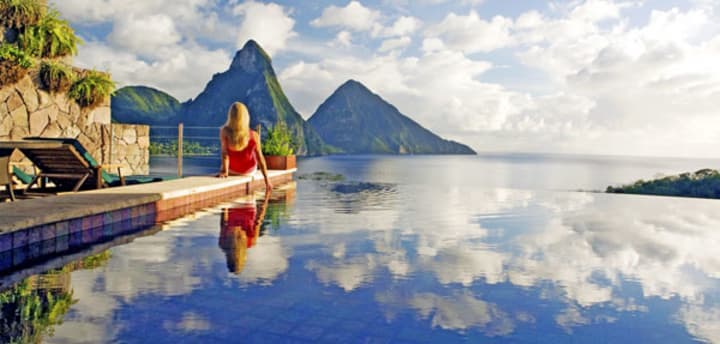 This resorts rises above a 600 acre beach front. It has massive room spaces with a private infinity pool glide. Its bold architectural design makes it one of the most mesmerizing resorts ever. The view of the beautiful greenish mountains is so relaxing. You can visit the diamond falls Botanical Gardens and Mineral Baths which are not too far from the resort or go to the Emerald Farms which is the town's organic farm which provides food for restaurants at the resort. There is so much to do from kayaking to relaxing in the beautiful pools. It is the most luxurious and romantic resort of St. Lucia. It is the only resort property in St. Lucia with the iconic view of both Piti and Gros Piton mountains.
Dunton Hot Springs, Colorado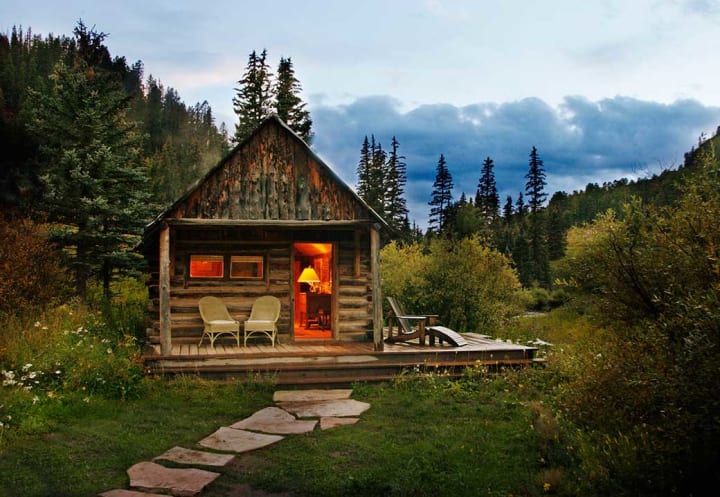 Do you like a ghost town? Well this hot spring resort is a perfect place for you. It is build in the middle of a 19th century ghost town and offers the most beautiful mineral hot springs. It is a perfect place especially for a horror fan. It is even more spooky to visit during the time of October. It really gives you the Cabin in the Woods type of chills. They have gentle horses that give you a ride high up in the mountains. There are hiking trails which are ranked from easy to heart-pumping. The guides help you reach the 14,000 foot high peaks. From archeological day tours to the desert to hiking in the higher San Juans, these mountains offer a lot of great activities. The views of the mountains from your cabin as you take a hot dip are absolutely breath-taking.
nature
Once a year, go someplace you've never been before- Dalai Lama
Receive stories by Jahnavi sarin in

your feed