So You Want To Go To London...
A Trip of a Lifetime...It Can Be Done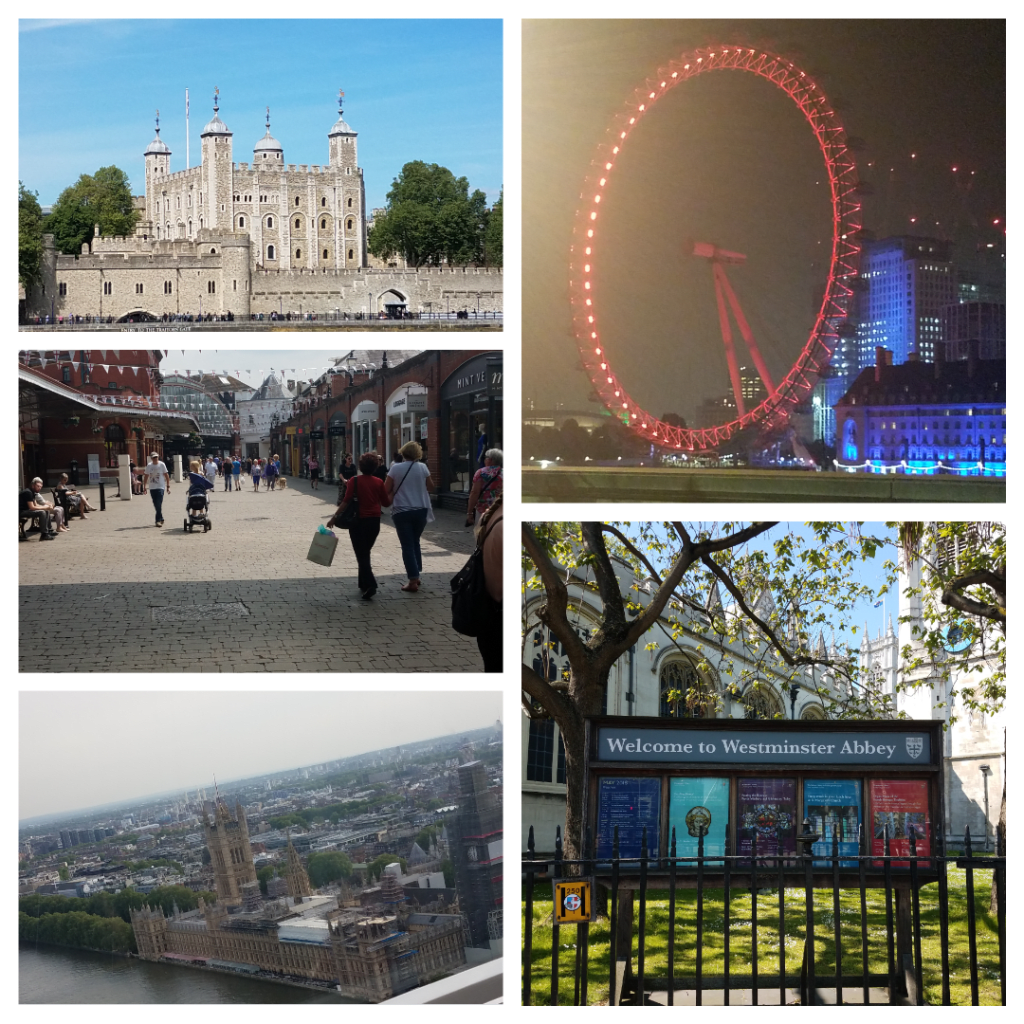 Henry VIII and his six wives, depicted in a Showtime series entitled The Tudors, is what started my Anglophilia. I had never heard of this infamous time in British history, so I embarked on an independent study of Britain's culture and history. All the while, I was promising myself that I would one day see all that I had studied with my own eyes. Ten years later, I was finally able to make the trip to England, specifically to London. I made a list of all the places of interest I wanted to visit (mostly historically Tudor). I had several British travel publications to aid in my planning and I had gorged myself on documentaries. When the time came to leave for London, there was no one who could tell me that I was not completely prepared. Looking back on it now, I was only about 60% ready for what was to come.
London has an energy to it that will not be ignored. It never sleeps and there is plenty to do and experience. If you are a first time anglophile visitor like me, and you expect a "pip, pip, cheerio" type of welcome and experience, then let me prepare you. You will more than likely hear an Italian, French, or even Indian dialect before you hear an authentic British tongue. London is very diverse; even more so than America. London can be described as crowded. The people are rather self-absorbed in their electronics newspapers, and can give off an unfriendly air. However, many of them (especially the English) are very friendly if engaged in conversation. Beware, however, of the panhandlers a.k.a beggars. They are very bold in London. One such person of French dissent asked me for money and I gave him change. He boldly told me he needed five pounds rather than a few pence. I had a similar experience with a woman allegedly collecting money for underprivileged children. She wanted, "Bills instead of change."
In the area of sightseeing, you can get to just about anywhere in London by using their public transportation system known as "The Tube" or "The Underground". I was at first intimidated by the prospect of using the underground train. I was foolish to feel apprehension because it is the easiest and most efficient and affordable mode of transportation I have yet seen. You can purchase an oyster card at any station and add pounds to it as needed. However, if you have a busy itinerary planned and are staying five to seven days, I suggest you start with the seven-day oyster travel pass. It is 40 pounds to purchase and with the daily caps on travel charges it is more than sufficient to get you to and fro. There are maps, signs and helpful employees in every station to aid you in you journey. The trains run every two to three minutes. For the places you cannot get to by simply taking the Tube, you can make a connection by taking the Tube to Victoria or Paddington station and buying a ticket on the GWR (Great Western Railway).
No matter where you are going in London, there is entertainment to be found. The museums are free, and I highly recommend a trip to the National Portrait Gallery, The Victoria and Albert Museum, and the Natural History Museum, which I highly recommend for children. They will either love or hate the animatronic dinosaurs. Hyde Park is also a wonderfully peaceful place to visit, with extensive and gorgeous gardens. There you will find a place to rent a row or paddle boat, delicious ice cream stands, and beautiful and friendly animals who will walk up and eat right out of your hand. If it's castles, palaces and days of monarchies gone by that you crave, I recommend Hampton Court Palace, Windsor Castle, The Tower of London, and Kensington Palace. I wouldn't rush to get through these magnificent places, many of which restrict photography. I would set aside a whole day to allow for travel, shopping, eating, and exploring the beautiful and enormous gardens. I would also carry some change with you, as some of these places also charge 20 to 50 pence to use "the loo". There is no reason for England to ever be in financial straits. I recommend investing in a London Pass. You can get these for three, five, seven, or ten days. It allows you to go to hundreds of attractions, with fast-track entry, and it saves money. Otherwise you have to pay on average 20 pounds per attraction. Most travel agencies offer this as part of your package, trust me, it's worth it.
London boasts endless varieties of culinary delights. On my visit, I stayed in the borough of Kensington which is the best borough to stay in my opinion. Its dominant dining options are Indian and Italian, as well as many fast food options. My favorite was Theo's Italian in Kensington. If you stop there, try the calamari and a gin and tonic. I would also seek out an authentic Indian restaurant. I guarantee you it is the best you will ever have. If you want authentic British food, you will never run short of finding fish and chips, or pie and mash at mostly any pub. In between, to save money, I would seek out an M&S Foodhall or a Gregg's café. In both places you can get a meal deal for a mere three pounds. It includes a sandwich, crisps (chips), and a drink. For my 18 day stay, it was a money saver. Also be aware if you are American visiting for the first time that London is a very health conscious city. They promote organic products and vegan options at most stores and restaurants. Corn syrup is illegal in England so the sodas will be lighter in taste and even the fast food will taste lighter and without the heaviness of grease and oil. Much to my chagrin, they do not believe in salad dressing at most establishments.
I'm sure you want to know what to wear? I visited London in May, the height of their spring season. Out of the 18 days I spent there it only rained three times. The weather was perfect staying steady at 70-75 degrees on a daily basis. Even so, layers are recommended. I am a person that gets cold very easily, and, for any excursion, you have planned for the day you want to start early. London is quite chilly in May in the early morning hours. Always carry an umbrella and a light sweater or jacket. It warms up around 11 AM to noon and then cools off again around 4-5 PM. I carried a large crossbody bag so I could put my sweater away or pull it out when needed. Invest in comfortable walking shoes. Even though the Tube will get you to many places with ease, there will be a considerable amount of walking to get to certain destinations. You will notice no matter what the outfit in London, everyone is wearing a walking shoe. Very seldom do you see heels or wedges. Other then that, if you are visiting in May, I say wear whatever makes you comfortable.
Last but not least, and this will be important to most women, what is the shopping like? It has endless possibilities. In Kensington, you will find T.J. MAXX, A Gap, and an H&M. Another wonderful area to go shopping in is in Leicester Square. Near Charing Cross Road they have a great variety of shopping choices, including sweet shops (well worth a stop), souvenirs (budget friendly and some will barter with you), Second-hand bookstores (for bookworms like me) and also thrift stores and antiques. Notting Hill is another great area for shopping for something unique to commemorate your trip. They have daily street markets. But do not mention the film Notting Hill! The locals will quickly condemn it as, "Rubbish!" On the flip side, for something more high end, check out the famous Selfridge's and the world famous Harrods department stores. Beware of Harrods, however, it is gigantic and very enticing and its hard to walk away from without buying anything. I bought a cupcake called "death by chocolate" that was four pounds, but well worth the money, and a keychain for eight pounds. When all was said and done after 18 days, I came back to the states with 250 pounds worth of souvenirs, but, hey, it was a once in a lifetime trip.
So there you have it. A basic outline to aid in planning a trip to London. No matter what your reason for going is, you will find that it exceeds your expectations and you will never forget it. I'm already planning my second trip there, as there is much more of England I plan to see. If anyone does make the journey, I hope your trip is just as lovely and wonderful as mine was! Cheers, mate!