Guides
Smart Budget Planner for your trip to Los Angeles
Planning to travel soon? Here are a few tips before visiting LA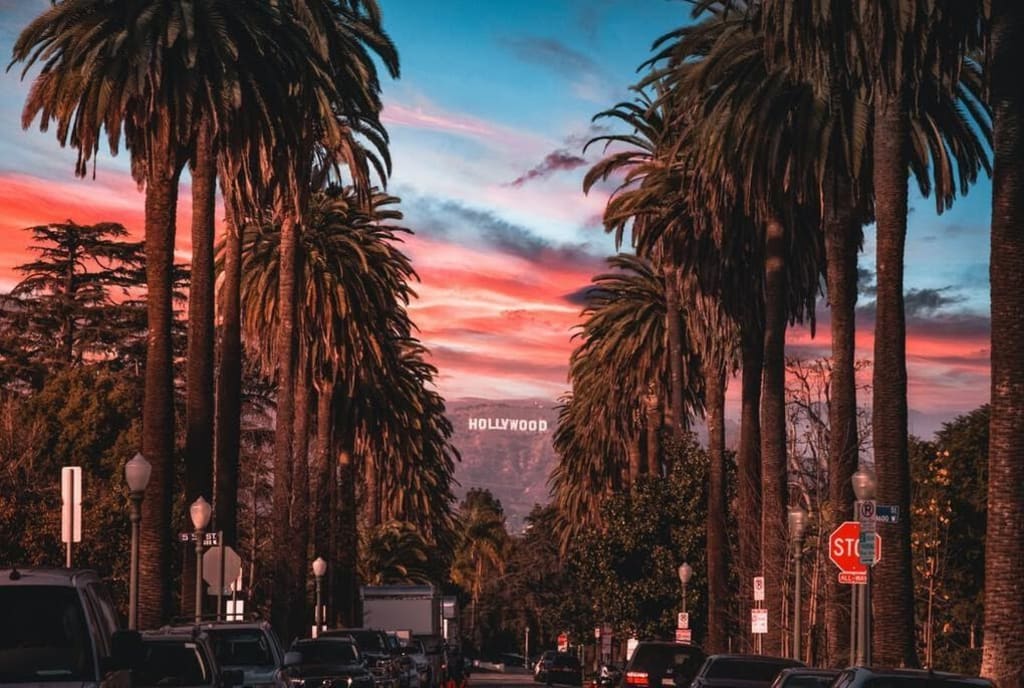 Image source: Unsplash
The city of angels is a lifetime dream destination for almost everyone, especially if you have spent your whole life watching smash-hit Hollywood movies. It's worth the visit absolutely, but it also requires delving deep to plan a trip that has it all. It's one of these vacations that the earlier you plan them, the more inexpensive they will be. However, you would fool yourself if you believed that L.A. is easy to travel on a tight budget. This can only happen if you don't visit any of the top Los Angeles attractions. But don't lose heart because some things are quite affordable or even completely free. In this Budget Planner guide, we help you organize your trip while being cost-conscious.
Getting there
If driving is not an option, then you should start checking flights some months before the date of your departure. The most determining factor is how far from L.A. you're coming from. For instance, if you're flying domestically, prices roughly begin from 150 USD for a roundtrip while if you're coming from Europe, then a price deal can start from 500 USD. Almost always, flights from abroad aren't direct, meaning that there will be one or two intermediate stops in the journey. The fares fluctuate depending on the season. Other factors that can affect the price range of air tickets are the luggage you're bringing with you and the type of airplane seat you wish to book. The best time to visit Los Angeles is from March to May or from September to November. These two periods are considered low season, so there is a price drop in flights and accommodations.
Most often, tourists fly from and into LAX, which is the largest airport in California. You are most likely to find cheaper flights at this airport because many national and international airlines are served from this hub. LAX overnight parking is also cheaper than other parking options in and around Los Angeles. This might be the best car parking deal you can find if you're staying close to the airport.
Accommodation in Los Angeles
Based on your preferences and budget, you can find every type of accommodation in Los Angeles. Generally, hotels are the most expensive while hostels are the cheapest choice. For example, a hostel in Hollywood or Downtown L.A. can cost from 60 USD, but this is an option if you don't mind sharing a room with six or seven people. The most affordable hotels are near LAX, Downtown L.A., and Hollywood, usually starting from 70 USD in the off-season. Renting an apartment via Airbnb is a value for money alternative, particularly for a larger group of people or a family. Prices range from 80 USD/night for four people in a central location.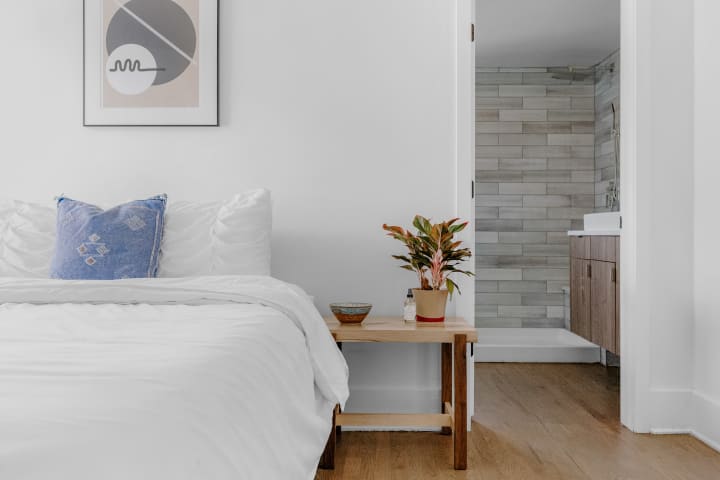 Photo by SHOP SLO® on Unsplash
A point you need to consider when booking accommodation is the proximity to the attractions you want to visit. However, since sights are scattered throughout the city, this is not always feasible. As a general rule, the closer to the city center or to the busiest districts, the better the public transportation network. Wherever you decide to stay, you have to keep in mind that some neighborhoods are best to avoid because cheap doesn't always mean safe.
Transportation Options
Below, you can see and compare the most common means of transportation that tourists choose to use when in Los Angeles. Budget is always a thing to consider, but so is convenience and time efficiency.
Rent a car: You'll hear people complain about the hectic traffic on the highways and central boulevards of the city. That's true, and no one wants to spend precious time stuck in traffic, let alone when you're on vacation. If you're planning to see things outside Los Angeles, like going hiking in one of the beautiful national parks, then a car would be very convenient. The average price per day is around 40 USD. Therefore, estimate that renting a car for seven days can cost somewhere between 250 - 300 USD. With a car also comes parking. Car parking rates range from 5 - 12 USD per hour, depending on the location.
Public transportation: In recent years, the Los Angeles Tourism & Convention Board has encouraged visitors to make use of public transit. Buses, metro, light-rail, and trains run in the Greater Los Angeles area. You can use each of them for a basic rate of 1.75 USD or purchase a 7-Day Pass for 25 USD. Public transportation is undoubtedly the cheapest option, but not always the most convenient as some destinations are not served.
Rideshare: This option is pretty popular among people under the age of 35. In Los Angeles, Uber and Lyft are highly preferred, because they have lower rates than taxi companies. An Uber ride from Downtown to Santa Monica is 15 - 20 USD, while a taxi ride has a flat rate of 30 USD. Ridesharing also entails putting up with traffic and additional waiting time, but at least you can sit back, relax, and enjoy the journey.
Attractions
Los Angeles has some of the most visited sights in the world. It has everything for every taste, from art, culture, cinema, history, science to theme parks, and natural excursions. The entrance fees for popular attractions are admittedly pricey, starting from 40 USD. Luckily, there are many bargains for multi-attraction passes allowing you to visit more than 35 sites for up to seven days. You can even customize it to your own preferences.
The most common attractions include Universal Studios Hollywood, Madame Tussauds Hollywood, Pacific Park - Santa Monica Pier, Warner Bros. Studio Tour Hollywood, Huntington Library, Art Museum and Botanical Garden, Natural History Museum, Queen Mary, and many more. Day-pass costs around 90 USD and can go up to 400 USD for seven days. If you compare that to the 80 USD entrance fee in a theme park, you'll realize how beneficial a multi-attraction card is.
Image source: Unsplash
If you thought that everything in L.A. costs a fortune, you'll be surprised to hear that there are plenty of free activities around Los Angeles. Climb up The Getty Center, which is one of the most extraordinary architectural buildings in the USA. Stroll along Venice Beach, Hollywood Walk of Fame, Santa Monica Pier, Long Beach, Sunset Boulevard, or pay a visit to The Last Bookstore, the largest book and record store in California.
Food & Drinks
Let's outline a day's expenses on food and drinks. Starting your day with breakfast and a coffee amount more or less to 10 USD. If you like your breakfast hearty, then you should expect a bill of 20 USD. For lunch or dinner in a budget restaurant, food truck, or fast-food chain, prices are approximately 15 USD per person. Menu for two people in a medium-priced restaurant ranges from 60 - 70 USD. A pint of beer is usually 6 - 8 USD and a cocktail around 14 USD. So, in the most expensive scenario based on these choices, a person can pay up to 40 dollars per day for meals, coffee, and a drink or two.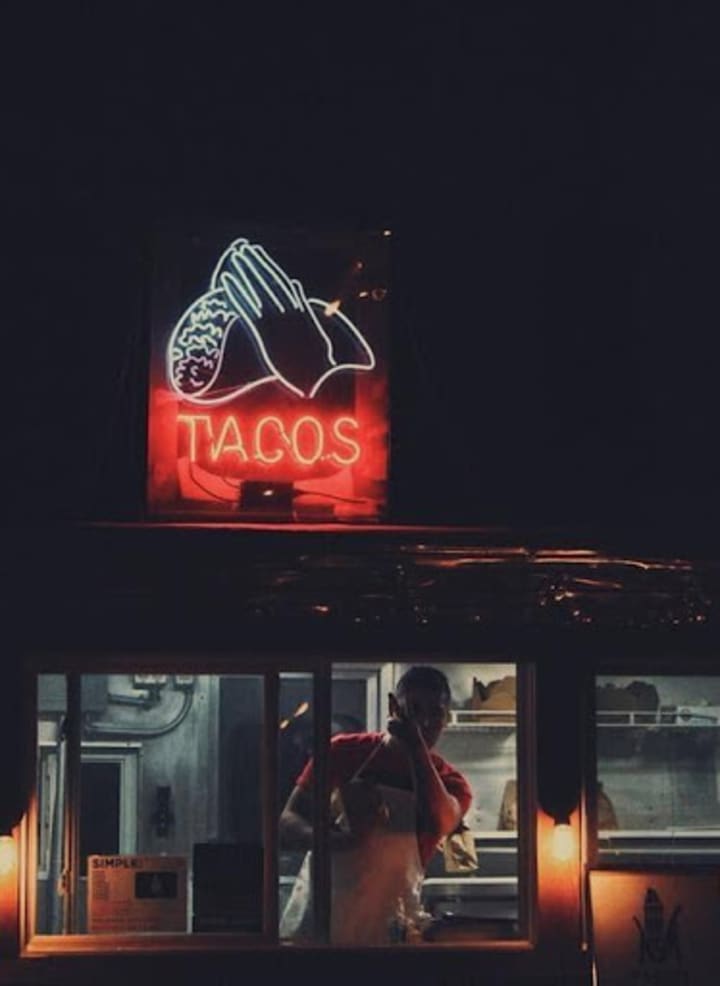 Image source: Unsplash
Tally up your L.A. budget
Summing up the costs for your trip to Los Angeles, you should estimate a range of 600 - 1500 USD, for seven days excluding plane tickets. Depending on your preferences, amenities, and willingness to spend more on specific activities, such as eating in a fancy restaurant or taking a luxury boat tour, you should expect a proportionate fluctuation in prices. Spending around 600 dollars for seven days means that you need to deliberately choose what attractions you're going to visit, where you're staying, and what you will be eating. Sticking to this budget means you'll have to travel to L.A. in the off-season and avoid any miscellaneous expenses. There are a few things you should know before visiting Los Angeles, however, no matter your budget, having a great time in Los Angeles is guaranteed.