Skiing the Slopes of Val d'Isère
Regardless of whether you're an expert skier or even just a beginner, the sensation of breathing in the fresh, freezing mountain air is invigorating and speeding down the snow-covered slopes is simply exhilarating.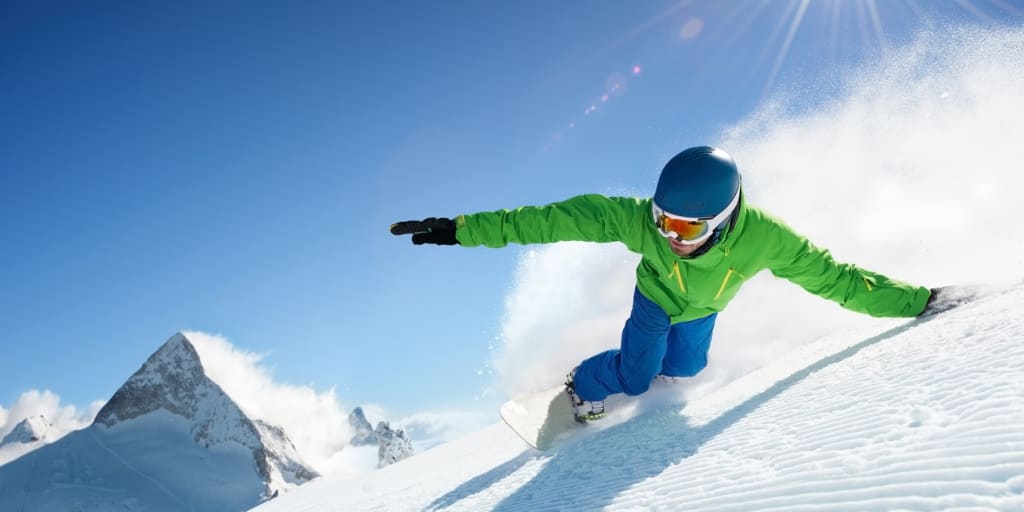 Two of the top ski resorts in Europe are Val d'Isère and Tignes, in the French Alps located practically next door to each other. So close are they that many make their way over across the slopes to enjoy the other resort's runs for a day.
Val d'Isère is situated at an altitude of 1850 meters and has guaranteed snow from the end of November to May. The east and central areas are taken up by traditional 'chalet' architecture, while high-rise architecture dominates the landscape at the west part of the town. Together with nearby Tignes, the area forms part of the l'Espace Killy, the self-titled "most beautiful ski area in the world". Opinion on this aside, the combined space is the largest ski area in the world.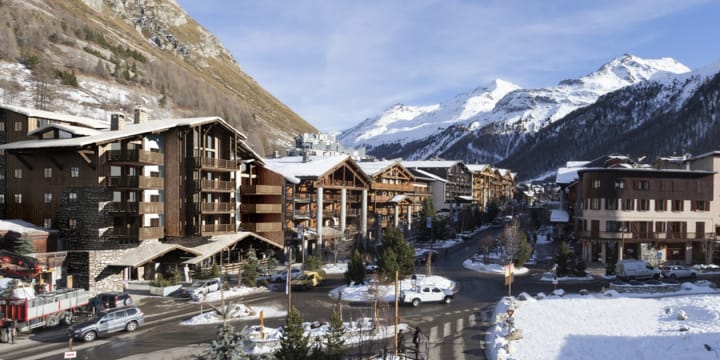 Both resorts offer a range of accommodation, from premium hotels to cut-price chalets, but Val d'Isère is the more expensive of the two resorts. The top-end chalets here are stunning; with an authentic Alpine-style interior, including full furnishings and open log fires. Rumor has it celebrities like Bono from U2 stay at these luxury lodges when they holiday here.
Most of theses lavish living quarters will also offer full access to a sauna, Jacuzzi and indoor heated pool so those aching muscles can relax after a hard day carving up the slopes.
If you are more constrained by budget – and the cost of ski holidays can soon add up, you could instead choose to share a chalet or with a group or a hostel or even a self-catering chalet. So even if you don't earn as much as a rock star, more popularly-priced accommodation is still plentiful both in Val d'Isère and Tignes.
The nightlife, or après-ski, is plentiful. The term generally refers to going out, having drinks, dancing, and socializing after a day on the slopes. It's popular in the Alps where skiers and snowboarders often stop at bars on their last run of the day while still wearing all their ski gear – very similar in concept to the '19th hole' in golf.
There are a large number of restaurants and bars to visit, should you fancy an indulgent holiday or even just breaking away from the group for a night. These range from nightclubs and venues where live bands play, to smaller, quieter and more personal restaurants offering everything from traditional French cuisine to Italian to fast food.
In fact, if you opt for a 'catered-for' accommodation where the meals are provided, you will actually have to go out for one night, as the staff will have a night off. And quite rightly so. It is always wise to reserve your table as many of the tour operators that organize the shared, 'catered-for' chalets share the same night off, so the 'eating-out night' can get very busy.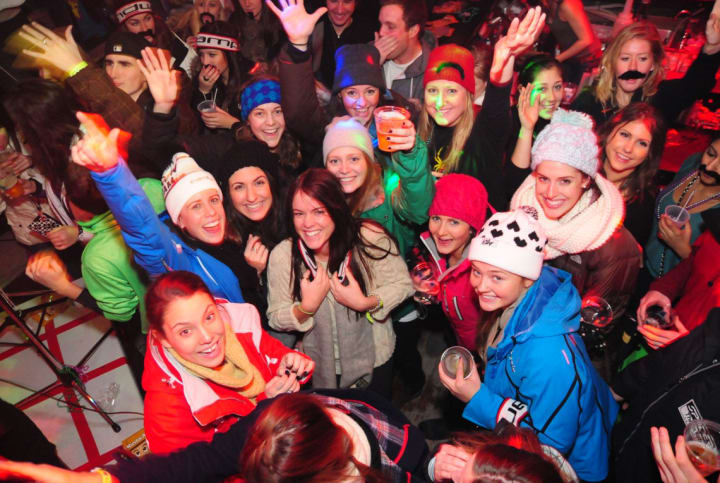 For first-rate à la carte menus in Val d'Isère, try La Table des Neiges in Hotel Tsanteleina or Le Grand Ourse – both in the town centre, or the Auberge Saint Hubert on Avenue des Jeux Olympiques. La Savoyarde provides a superb selection of local specialities and for the best pizzas, pastas and fish dishes head for Le Samovar in La Daille or Bar Jacques in the centre of town.
There are plenty of restaurants in Tignes, some with very good reputations for quality. Le Caveau and Le Clin D'oeil, both in Val Claret, are two of the best. Most of the restaurants also have set menus, so it's easy to keep the cost down. There are plenty of other restaurants that fall into a lower budget category, but still deliver great food. Le Bouchon in Le Lavachet for example, has a fantastic five-course meal at around $30 a head.
There are also plenty of sizable and well-stocked supermarkets to shop at if you've opted for self-catering. You can even leave perishable food – and beer, outside on your balcony overnight if the fridge is a little full, providing you've packed a little snow around it, the temperature outside will keep it fresh for a few days.
A free shuttle bus regularly runs between the villages in the valley from about 8am to roughly 6pm, providing free transport and connecting Val d'Isère to Tignes.
Both resorts provide wide, well-groomed, popular piste slopes (often referred to as 'highway skiing') and backcountry (off-piste) runs. Val d'Isère offers slightly more of the latter and consequently could appeal to more experienced skiers and snowboarders. You may even find that some slopes are shown as easier than they actually are – a blue run may be closer to the difficulty level of a red, for example.
There are a number of ski/snowboard schools serving Tignes and Val d'Isère, offering all types of lessons to all standards. It is however, advisable to not to buy a 'ski pass' or hire your equipment until you have organized your lessons as there may be a better all-inclusive deal plus there are free lifts for beginners. Talk to the school about the best options.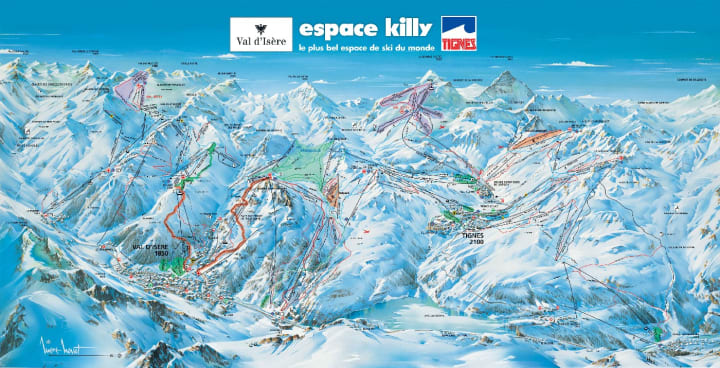 There are four international airports close to the area: Geneva in Switzerland, Chambery, Lyon St-Exupery and Grenoble. You might also consider St. Etienne or even Turin in Italy.
Each airport has it pros and cons. Chambery is closest, but may close in bad weather and your flight may be diverted elsewhere. Geneva has good bus/shuttle links to Val d'Isere and Tignes, as finding the route in a hire car isn't particularly easy. Lyon St-Exupery has fewer links to Val d'Isere, especially midweek, but the journey is easier and moderately quicker than from Geneva if you hire a car.
The Tignes ski resort itself is comprised of five small villages; Val Claret, Tignes le Lac, Le Lavachet, Tignes Les Boisses and Tignes-les-Brévières. The first three are close together at 2100 meters and Les Boisses and Les Brevieres are slightly further down the valley, above and below the dam respectively.
Bargain package deals can be found towards the end of the season – typically in April. Unfortunately, the potential drawback of this option can be the quality of snow; the popular runs will have become icier and you might need to climb a little higher to find better conditions. However, all it takes is a reasonable fall of fresh snow and then the decision to take a late deal will have paid dividend. Any holiday of this sort is very much in the hands of the weather.
You will fall over. It's unavoidable. And as you get more confident, the more tricky the manoeuvres you'll try. So, a tumble or two is just part of the process. However, a bad fall can discourage you and more than likely you'll prefer to rest and perhaps try again the next day. But if you're only holidaying for a week, you'll also want as much time as possible on the slopes.
The solution is simple: do not be afraid to put on a little padding to begin with. Without a doubt, the most important is a helmet, regardless of whether you're skiing or snowboarding.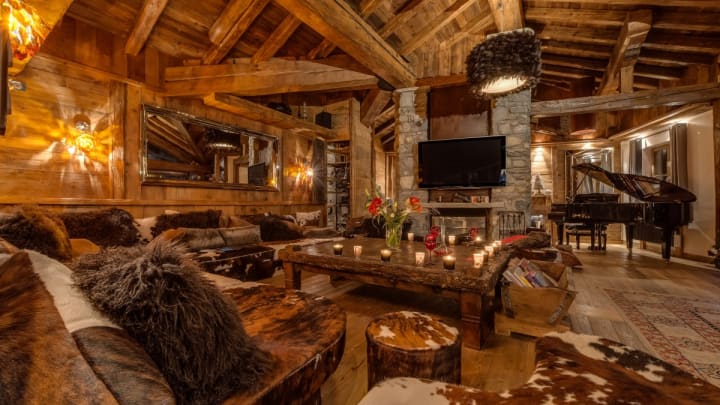 Some snowboarders will tell you a set of kneepads are also useful. Actually, this isn't the case. However, what you probably won't be told is that a set of three big, yellow sponges – the type you use to wash your car with, taped together and firmly stuck down the back, inside your sallopets – will save you more pain and suffering that you can imagine.
With a jacket on, it doesn't even show. And when you drop on your derrière for the tenth time that morning, you'll wonder where it was again that you read this particular pearl of wisdom.
All the gear you need – aside from possibly the carwash sponges – you'll be able to hire when you get to the resort. If this is your very first time skiing or snowboarding, it's best to hire just about everything you can. Face facts, you might actually hate it. The second time you hit the slopes, you could consider perhaps investing in the more personal items, like your own gloves, goggles or even helmet, but that's about it. Upon your third trip, if the thrill and spills of snow sports still excite you – then it's time to think about investing in boots, board, bindings and all the rest.