Sightseeing When Everyone's Asleep!
Visiting landmarks at night as a night sky photographer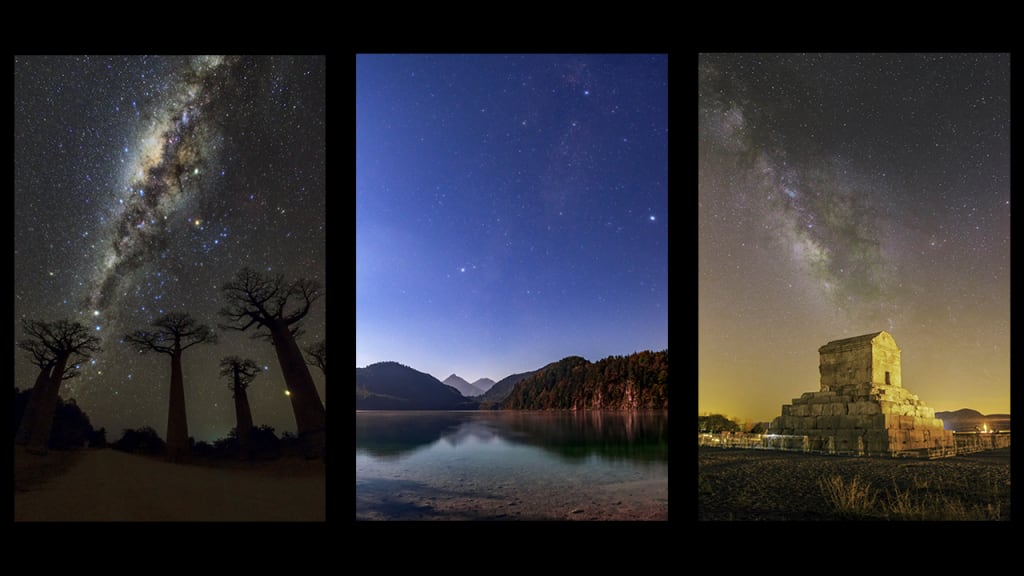 From left to right: Milky Way over Baobab trees, Madagascar, Moonlit night in Lake Alpsee, Germany, Milky Way over Tomb of Cyrus, Iran. Credit: Amirreza Kamkar
It's a beautiful sunset at the Avenue of Baobabs in Madagascar. Many tourists enjoy watching the last rays of sun and just a few minutes later, they all get in the cars and get back to their hotels, except me!
My work just begins as a night sky photographer, almost alone in one the most magical places on the planet. It may seems scary at first, but for me that's the charm. Watching the starry sky, Milky Way and magnificent Baobab trees in the silence of the night.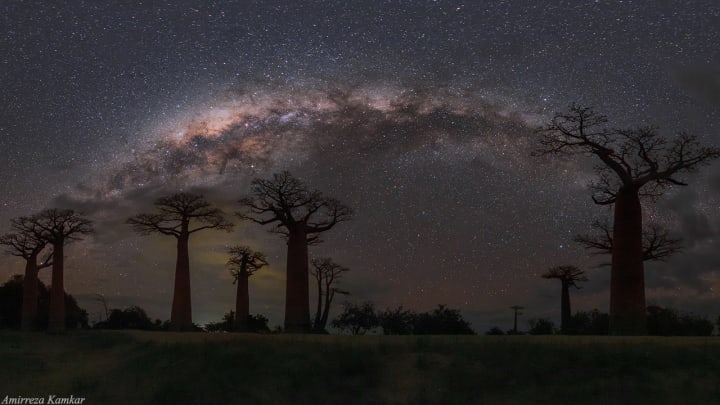 I had this experience many times in different parts of the world. A tourist attraction which is crowded in the daytime, is usually all for you after the sunset!
It doesn't matter it's a natural or historical landmark, when you are standing at such places and under thousands of stars, you feel connected to the universe and our mother planet.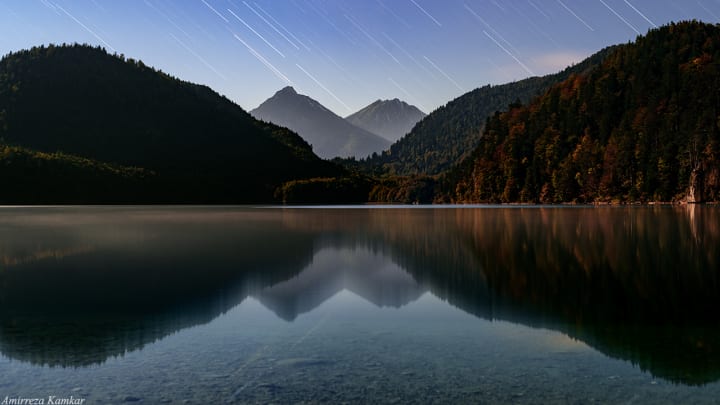 In a summer night I was imaging at Tomb of Cyrus the Great in Pasargadae, Iran. And I couldn't believe what I was experiencing at that moment. Walking in a palace built 2500 years ago and watching the Milky Way band over the ruins of the capital of Achaemenid Empire. When I thought that the light I'm seeing from the stars is actually left them tens to thousands of years ago (according to their distance) I became speechless and astonished.
But that's not all aspects of the story. In the past decades, light pollution became a real challenge for many stargazers around the world. Lights of large cities can be seen even from hundreds of kilometers. The problem is more serious in North America, Europe and East Asia and dark places in these areas are becoming less and less.
When imaging Pasargadae World Heritage site, I was thinking about the view Achaemenids were seeing at night. Without any light pollution at the time, they could see much more stars and details of the Milky Way than I was seeing in 2015! That's why I titeled one of my photos "Ancient Ground, Modern Sky", which refers to huge amount of light pollution visible in the photo (modernity!)
Fortunately, there are still some places that you can enjoy watching natural dark skies and astrotourism is attracting more attention. As the new generation who born and grew up in cities never saw the night sky as our ancestors saw.
Organizations like International Dark-Sky Association are trying to protect the night from light pollution. And it's not all about astronomers concerns! There are hard scientific evidences that light pollution has negative effects on the ecosystem and wildlife and even our health! And there is no need to mention the energy waste. Why our lights illuminate the sky and can be seen even from the space, while we just want to lighten the ground?!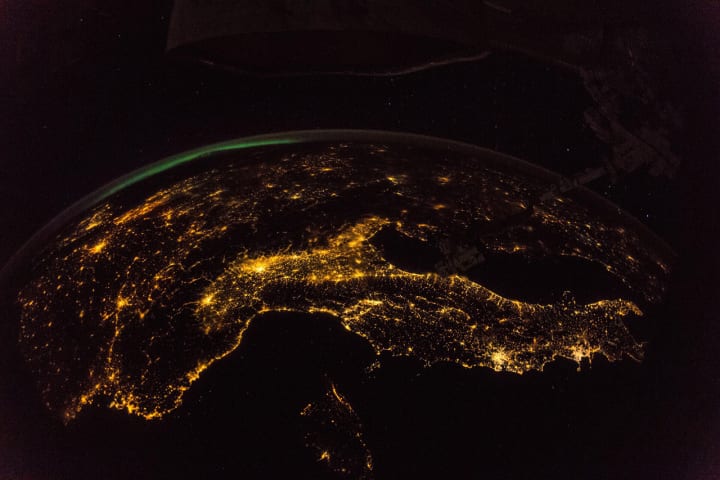 I saw many people in my workshops who were amazed when saw a natural dark sky for the first time, with the Milky Way band and meteors streaking in the sky. You don't need to be an amateur astronomer or night sky photographer to enjoy it. Just get out your room or tent the next time you're visiting a national park or camping in outdoor. Wait a few minutes for dark adaptation and then feel the magic.
As a Persian proverb says, "Night hides the world, but reveals a universe". Try it, I'm sure you'll believe it with your heart.
To see more photos of Earth and sky please visit my website or Instagram. Also for 5 minutes of peace with stars, along with a classical Persian music, you can watch this video. A collection of my time-lapse videos filmed in 10 years!