Sharing More about Costa Rica with All of You. .
Little by little, you'll get closer to your 'Pura Vida' Lifestyle that is here for the taking.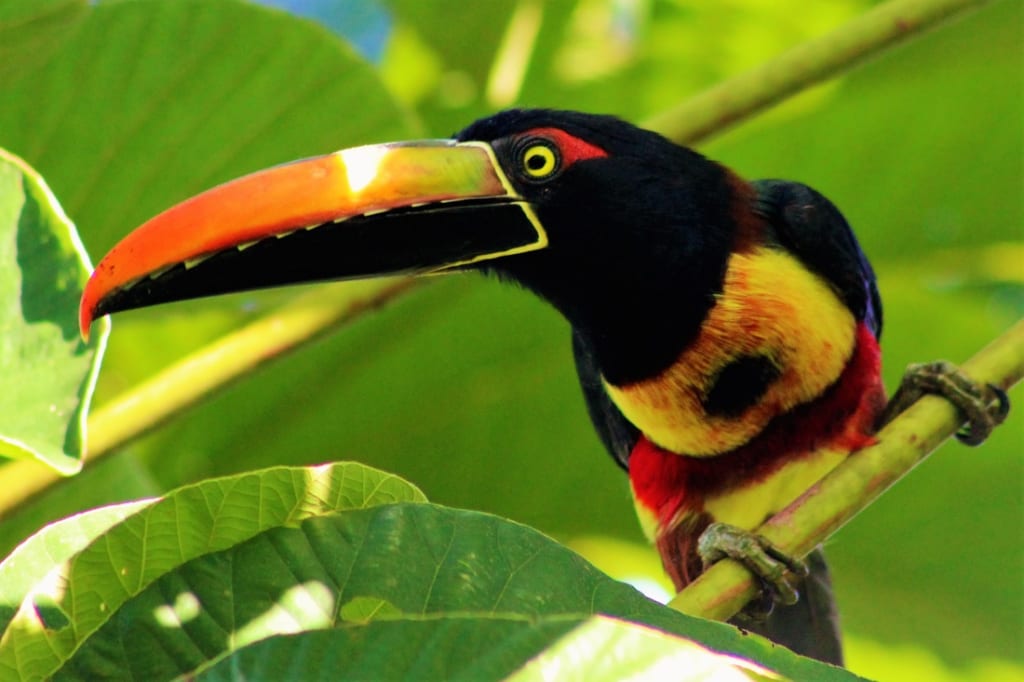 In our first three episodes here on this venue, we've shared with you the excitement of starting a new life in another country. It is scary for some, exciting for others and many will not even entertain the idea. Our goal is to 'soften you up' just a little bit. . thought by thought, step by step, day by day. We've all heard about moving out of your 'comfort zone'. This is THAT on steriods, I submit to you. .
I always start my day, very early in the morning hours, sipping and thinking. This is a time for me and nobody else. I collect my thoughts and discover what I did wrong the day before. I analyze, deduct and decide my pathway for today. And that, my friends, is the secret. I imagine that many individuals waste time planning TOO FAR AHEAD into the future. Why do they do that? There are so many variables. My suggestion is to plan only for the day that is before you. Get it RIGHT. . PERFECT and then move on to the next day. There is a place for long-term goals, I admit. But, what gets you there? Day 1. . Day 2. . Day 3 and so on. Plan for the day and make that work and then move on. . Whatever your plan is, it's the same procedure. If it is what pair of shoes to wear or what country to move to, it's the same procedure. .
We're going to ease into this fourth story. We take little steps to break down your guard and then we'll breach your perimeter and then we're in. .
Changing One's Life. .
Sitting here in the dark. . early Monday morn. . a time that all should experience. . that oh-so-pleasant aroma of Costa Rican coffee being brought to life for me to enjoy. . a wonderful time of day. And a time I look forward to so much. .
​Having coffee on the menu, each and every morning. . coffee that has been grown not more than 50 miles away from where I sit. The freshest of the fresh. . there's something satisfying about that. . We can't be too perfect in our lives, but we can prepare a PERFECT cup of coffee. And there is satisfaction associated with that. .
​Again I find myself going back over 30 years ago when my wife and I first arrived on vacation here. The anticipation of a new life, new adventures, creating friends out of complete strangers. There is something magical about changing one's life totally. The exciting feeling of getting out of your comfort zone and leaving what you know as 'daily life' behind. Lots of memories from so many successful years in that other land. But, I wouldn't change our decision to move to Costa Rica. With all of its problems and uncertainties. . with lots of fodder for my occasional rants and with a sometimes-unpleasant need for a huge amount of patience, Costa Rica has proven to me and to many others that it was indeed worth the trip! All it took was one trip here before we decided to make it our home. It may happen to you as well.
Finding "Your Spot" Here in Costa Rica. .
Sitting here listening to the radio this morning. Coffee's poured and half-empty already. . Early nature on all sides. A 'natural' stereo effect that I think one could probably download on an app on one's smartphone. But this is better. .
​I'm in my spot. We all have a spot, don't we? A place where we feel comfortable. . a perfect blend of serenity & calm. . a mixture of want & need. I'm there.
​I built this 'morning necessity' from scratch. . over 16 years of calling Costa Rica our home. At times, this 'perfect place' needs to be rebuilt. . reconstructed in another form, totally different from the original. In my early life, I would definitely think that this 'perfect place' was boring and a waste of time. Now, it is needed to recharge, regenerate and contemplate.
​Back to my radio. . how many of you have ever had a transistor radio? For those under 25 years of age reading this, it is a small box. It runs on two small batteries. . the old kind (aaa). It has no buttons. . no digital display. . and it's music and talk can't be sent to a set of earbuds through Bluetooth. It has a round dial that is propelled by one's fingertip until a station is found.
​Costa Rica can be 'your spot'. Check out its serenity & its calm. . It's old school. No buttons. . no digital display.
You may just very well claim it as your own in the near future. .
Neighbor Helping Neighbor. .
Sitting here thinking about how everyone seems to come to your rescue when you need something here in Costa Rica. It is truly a 'neighbor helping neighbor' scenario that plays out each and every time. For example. .
About a week ago, I woke up to a Range Rover that simply would not start. Frustrating to say the least. Our only day during the week that we were 'allowed' to drive here (COVID restrictions) and the damn car won't start.
I called a friend of mine. .he in turn called a friend of his. They arrived a few hours later and found what they thought was the solution to the problem. It was fixed and the car started. They didn't ask for any money, but of course I slipped them a few thousand crisp colones (about $20.00) and all was well! It is nice to know that help is always close. .
Two days later, the damn car wouldn't start again. Same friend came over with a different friend than the last time. This guy was a REAL mechanic. They found the REAL problem. We got it fixed and now I'm ready to roll!
When living in Costa Rica, I suggest that you be nice to your neighbors. Bake them cookies once in a while. Surround yourself with those who will help you in time of need and treat them right. Help is only a phone call away in this land of PURA VIDA. . and they probably won't even ask for payment after they're done with the task at hand. .
The story continues. . stay tuned.
You're invited to visit our websites at www.costaricagoodnewsreport.com & www.costaricaimmigrationandmovingexperts.com
Also, please enjoy our over 2,000 episodes of our "Costa Rica Pura Vida Lifestyle Podcast Series". We are found on all major podcast venues, including iHeartRADIO, Spotify, Apple Podcasts, Google Podcasts, Radio FM, Anchor and many more. Here's our link: www.anchor.fm/costa-rica-pura-vida
About the Creator
Costa Rica is a magical place. Since November, 2002, when I first visited this country, I have been in love with the people, the culture, its biodiversity, the food. . everything about it makes me happy! Now I share my excitement with you!
Reader insights
Be the first to share your insights about this piece.
Add your insights