Seven Little Camping Tips That Make a Big Difference
prepare, predict, and practice!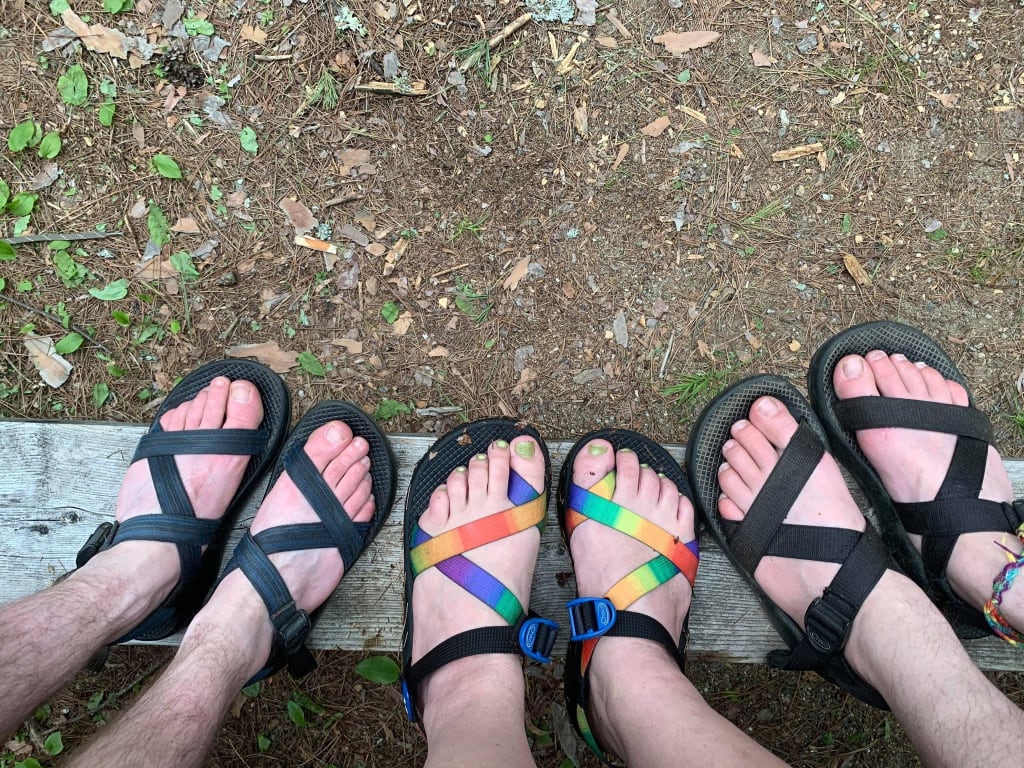 photo by author
Did you know there over ten thousand state parks across the United States? Many of them have campsites available to in-state campers for just a few dollars a day! As kids get out of school and the summer really takes off, it's time to consider camping - the perfect socially-distant outdoor adventure. Whether you're a camping veteran or have never pitched a tent, here are seven things you can learn from my experience - and save yourself some trouble.
1) Practice at home.
Pitch your tent in your yard and figure out if there are any parts missing. Air out your sleeping bag and check for tears or holes. Test your camping stove - do you need to remember to bring a lighter? And if you're bringing an air mattress, definitely check for leaks before you leave the house - you won't want to try and patch that thing from inside a tent when it's dark out. Ask me how I know.
2) Bring a garbage bag.
I can't tell you how many times THIS was the thing I forgot - all that ingenious packing, and nowhere to just stuff the trash. I like grabbing a plastic garbage bag and hanging it from a hook in the trunk of the car, if you have one.
3) Bring a game or puzzle.
Once the work of setting up is done, it can be a little puzzling - what to do between the work of fixing up your shelter and bedding, and the work of making your next meal? Having a book to read is nice, but a game (solitare works if you're on your own) or puzzle gives your brain a different challenge - they let you stay a little more present than the escape of a book. Perfect for enjoying your surroundings in a more leisurely way. We've found this route works really well with settling kids in, too, if there's not a place to go swimming close by.
4) Meet your neighbors.
One of the joys of the state park camping system is a little like dinner on an Amtrak train - you get to meet people who are doing something a little different. I love walking the loop of campsites, getting the lay of our "neighborhood." Sometimes I just get friendly waves and nods or a hello, and sometimes it leads to really beautiful full-fledged conversations and new friends.
5) If the words, "I probably won't need that," cross your mind, whatever it is, pack that thing.
I don't make the rules, but I do know that every single time I have thought, "I probably won't need those flip flops / rain jacket / extra tarp / coil of rope / bug spray," I have lived to not only eat my words, but regret them sorely. It's almost like the universe's way of reminding you - yes, bring this thing!
6) Pre-cook as much food as possible.
One of our favorite camping dinners is "hobo dinner" - we load chopped potatoes, vegetables, chunks of ham or sausage, and spices into tinfoil bundles (each wrapped in a different shape, so we know whose is whose!) and bake them in a bed of coals. It's an awesome dinner...when it's cooked through. I've crunched my way through my last raw potato! Now, I prepare the veggies at home, chopping them in advance, parboiling the potatoes to give them a head start, and tossing the vegetables in olive oil and salt, so we don't have to deal with pouring oil into a tinfoil bundle, but they get the benefit of that grease-distributes-heat physics magic.
You can also precook pasta, then boil water over the fire, set the pasta in a colander and pour that boiling water over it - it'll warm the pasta without making you bend over the fire to stir it.
7) Don't be afraid to call it.
Camping should be fun. Sometimes, fun involves challenges. But if you find yourself stuck in a leaking tent in a rainstorm, or shivering bitterly because you didn't pack enough warm clothes, remind yourself: no one is making you do this. It's okay to pack it in. It's okay to know your limits. It's okay to admit defeat. It's okay to go home.

Dane BH
By day, I'm a cooking teacher, foster parent, cog in the nonprofit machine, and poet. By night, I'm a creature of the internet. My soul is that of a grumpy cat who'd rather be sleeping.
www.danepoetry.com
See all posts by Dane BH →