Running away to run into myself.
A book I read when I was 8 turned into a life that I love.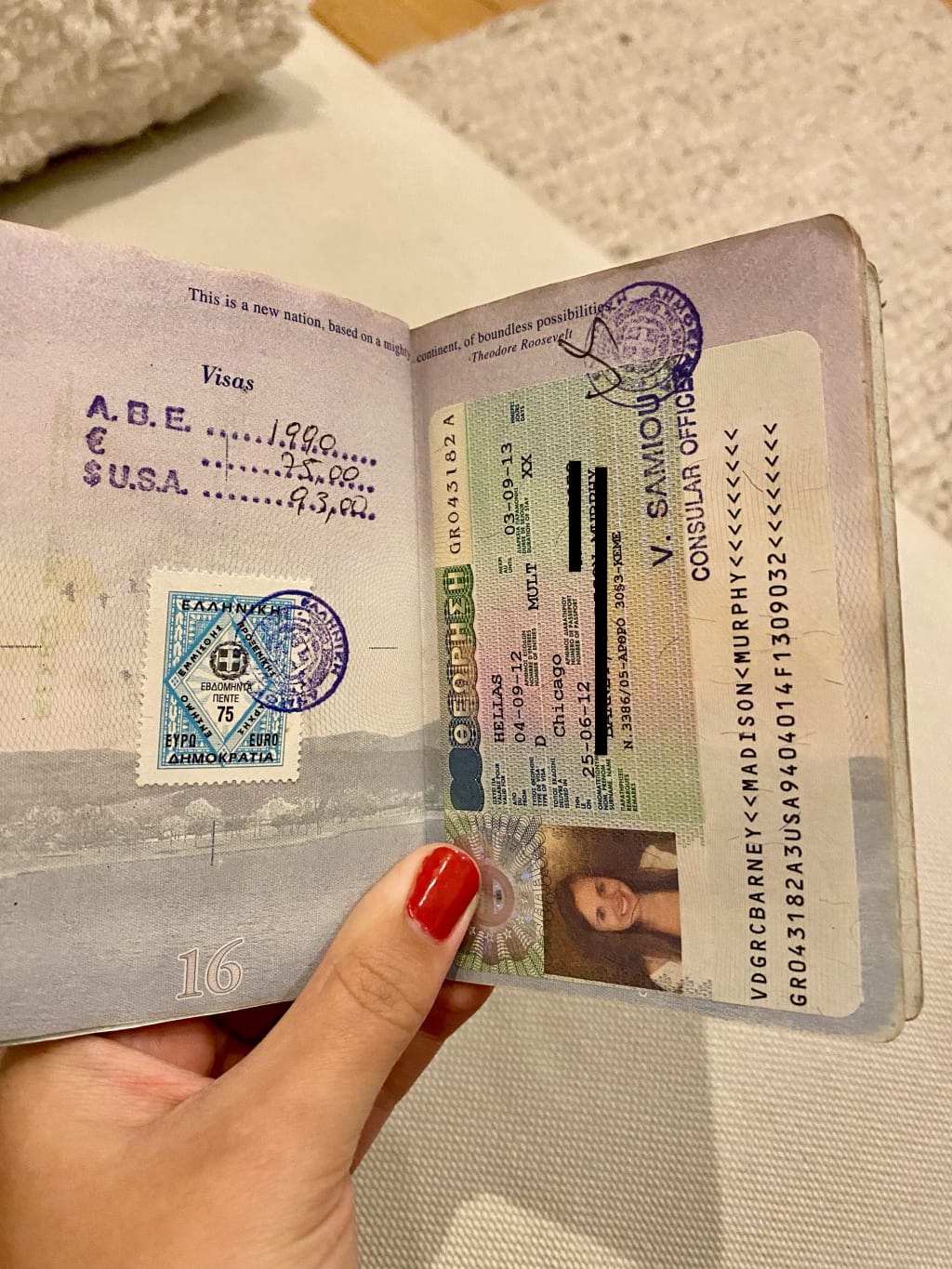 I was a determined child laced with a forgetful nature. My library books were often late and my socks never matched. By the time I entered second grate, the school librarian eventually grew tired of my tardiness, so she handed me a book and said "because your books are always late, you will have to read a boring book this week."
The "boring" book she handed me was a book about Greece. I read it, handed it back to her, and let her know the book was not boring and that after reading it I had decided that I would be moving to Greece as soon as I turned 18. She laughed at me, and, for the next ten years, most people reacted similarly when I told them I would be leaving Bismarck, North Dakota to move to Thessaloniki.
Given my stubborn nature, their laughter fueled me and further cemented my plans. Their disregard became the soundtrack to my certainty. I applied to school in Greece; I bought my tickets; and I packed everything I owned into two backpacks. I found a friend of a friend to drive me to Chicago to get a visa.
Before landing in Greece, I spent six weeks traveling. Then, I woke up in a hostel in Thessaloniki with a deep sense of dread about what I had gotten myself into. I didn't feel ready. I didn't feel like myself, and I didn't have the language skills to make myself understood. However, the woman on the top bunk of my hostel bed saw a different side of me. She saw the side that craved movement and connection. Though I was a few years her junior, she invited me to camp alongside her and a few friends on a Greek island for the weekend. We went to the market and bargained down the prices for our figs and kettles. A ferry conductor let us on his boat even though we were late and carrying more than was allowed.
That weekend, for me, became the confirmation that this was right for me. That I was meant to move and be moved. I knew that I would always find people who understood me better than the ones who had tried to keep me in North Dakota. These kind strangers taught me to trust my intuition and to be a part of the ongoing exchange of sharing myself with others and allowing them to share themselves.
Over the next 6 years, I moved from Greece to Spain to Azerbaijan and on to Malaysia. I learned myself by running away, and was then able to come back to the United States and find a place for myself here. I traveled to 64 countries. I slept in train stations and in $4 hostel beds. Sometimes, I only had the budget to eat donuts and bananas. I got held hostage, accepted invitations to family dinners, and road in busses where the only other passengers were goats. I experienced new holidays and established new traditions. I wrote letters home and a college thesis. I trusted strangers, and I learned to trust myself. Ultimately, I kept parts of every place I visited and every person I met to build a version of myself that felt true.
When I think back on my eight year old self becoming determined to prove to herself and others that she would stick to the plan, I smile. Her decision to go has made it possible for me, 20 years later, to stay. Had I not searched across the world for myself, I never would have learned that home is wherever I decide to be.