Road Back to Travel, Close to Home - Historic Cape May, NJ
Perfect shore town for anytime of year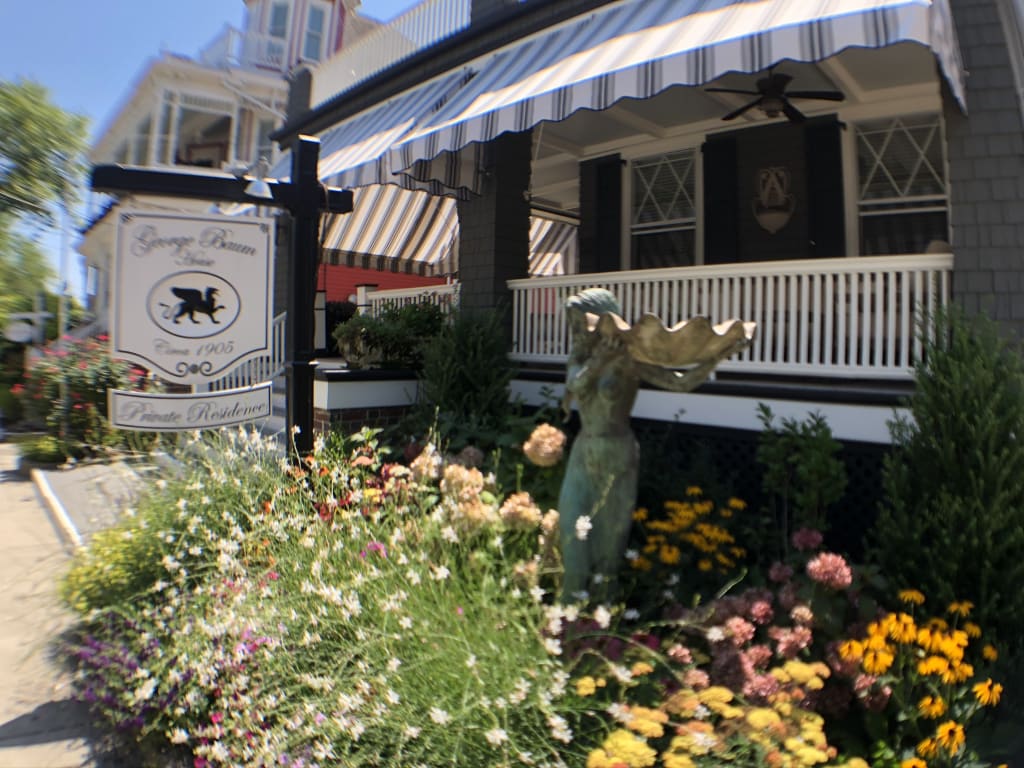 Cape May is located on the southern tip of New Jersey, the last exit on the Garden State Parkway. 1.5 hours drive from Philadelphia and 2.5 hours for New York City.
Cape May is a historical town located on the Jersey shore. In 1976 Cape May was designated a National Historic Landmark.
1609 Henry Hudson first documents the area
1620 Dutch Captain Cornelius Jacobsen Mey named the area Cape Mey after himself. The name was later changed to Cape May.
1600's Native American tribes summered on Cape May
1688 Quakers formed the first government.
Whaling industry begins. Cape May becomes a popular site for the likes of pirates such as Captain Kidd. It is rumored he buried a treasure on Cape May.
1700's roads were laid and the tourism industry flourished
1761 Cape May officially became the first seashore resort in America.
During the civil war Cape May is said to have played a part in the underground railroad. Leading slaves from the south to freedom with a network of secret rooms and long tunnels.
1878 a fire breaks out wiping out 30 blocks of the seashore town. This explains the huge concentration of 19th century dwellings we see today. Picturesque streets lined with Gothic Revival, Queen Anne, and Victorian architecture.
Mid 19th century Cape May became known as the "Presidents Playground". Presidents Lincoln, Grant, Arthur, Buchanan, Hayes and Benjamin Harrison vacationed here.
The town of Cape May is a beautifully preserved gem. The quiet streets are lined with restored Victorian homes. The homes are meticulously displayed in every color imaginable kindly described as the "painted ladies". Cape May is sustainable for this reason. You won't find big chain hotels or brand name shops here. All the shops, motels, restaurants and bed & breakfast are small businesses. Some have been run by local residents for generations. The restaurants range from window pick up to upscale dining experiences. Most ingredients and seafood is sourced locally. Nearby you'll find wineries, breweries, nature preserves, historic lighthouses. Tours range from nightly ghost walks, carriage rides, trolley tours to whale and dolphin watching cruises. There are dozens of restaurants with outdoor seating. Most are walk in. Some require reservations.
There is still occupancy available for this season. Masks are required in the shops, social distancing is required at outdoor restaurants and on the beach.
The 2 mile long paved walkway runs along the beach. If you rent a bike early can ride along the ocean until 10am.
During our visit my husband and I decided to rent bikes. We located a vendor Pedego. Pedego rent, sell and repair electric bicycles. Best decision ever. Developed in California these bikes are amazing. They are chargeable and have a throttle. It ever so gently gives you a boost with a switch of the wrist. We rented the bikes for half a day. Biked to the light house and Sunset Beach at the tip of the Cape. We both agreed we could have kept going for the full day. We will return to rent these bikes again. The owner declared his father of 80 years loves the bike and uses it everyday.
Cape May has events throughout the year. During the holiday season the Victorian homes and main promenade are beautifully decorated for the season of joy. The Cape May Stage playhouse (now closed due to covid-19 protocols) hosts plays and events throughout the year.
Visit Cape Museum Arts and Culture website for the latest news on events and happenings in Cape May.