River Bend Hot Springs - Truth Or Consequences, New Mexico
Amazing Places For Travelers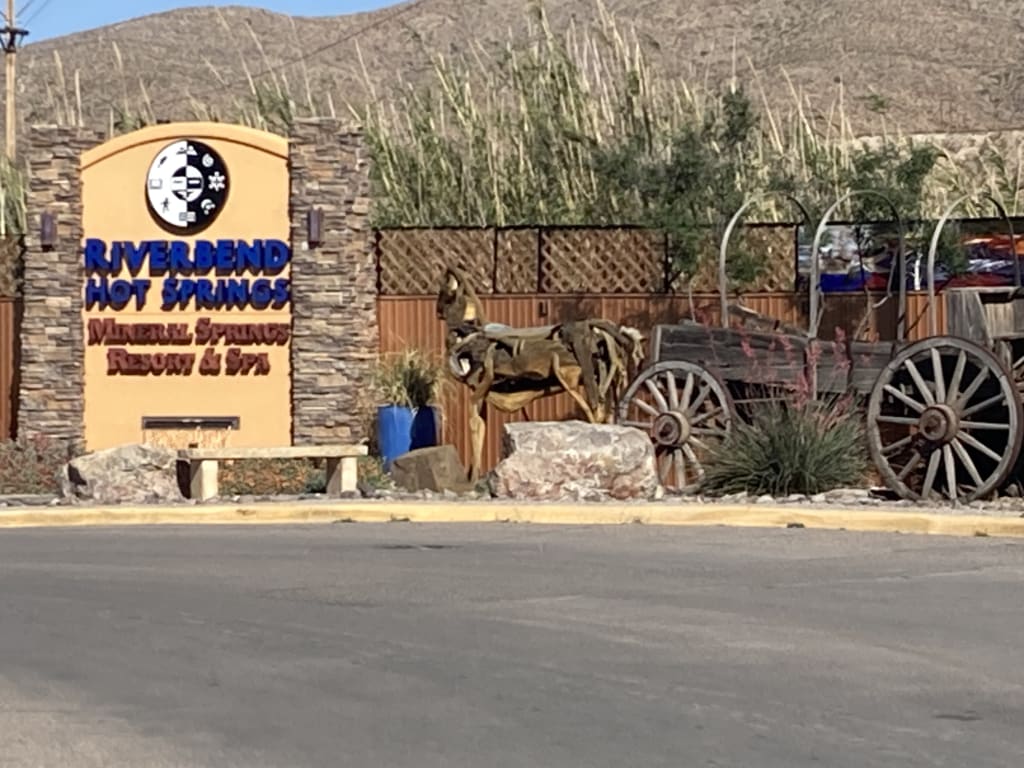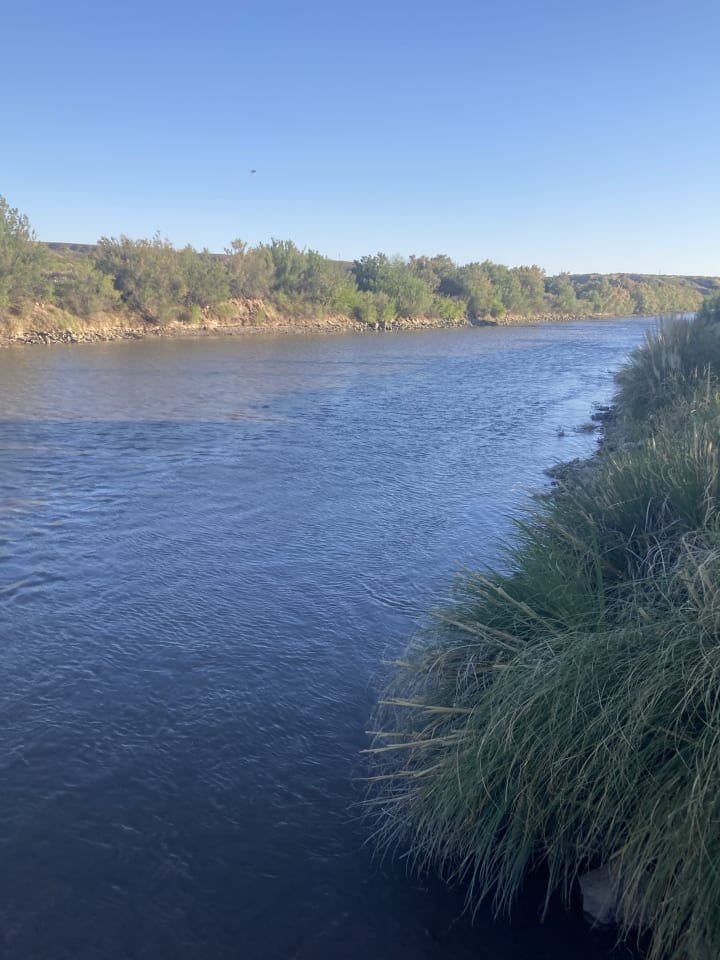 It's not often I get to travel and do adult things. I'm pretty sure I speak for most normal adults when I say that. 4 kids or not, today's economy makes traveling too expensive. But, I will say it makes me appreciate it all the more when it happens. I love experiencing new places, food, and people (especially the food part).
My better half took me to Truth Or Consequences (which shall be further known as ToC further in this article as that is how the road signs on the way to it depict it), New Mexico for my birthday this year. It is a tiny city, about an hour and a half outside the border of Texas (El Paso, specifically) nested comfortably against the Rio Grande River. And for a lot of people, there is nothing special about this seemingly insignificant town. But that's only because most people don't know that it is a rich oasis of beautiful art and relaxation.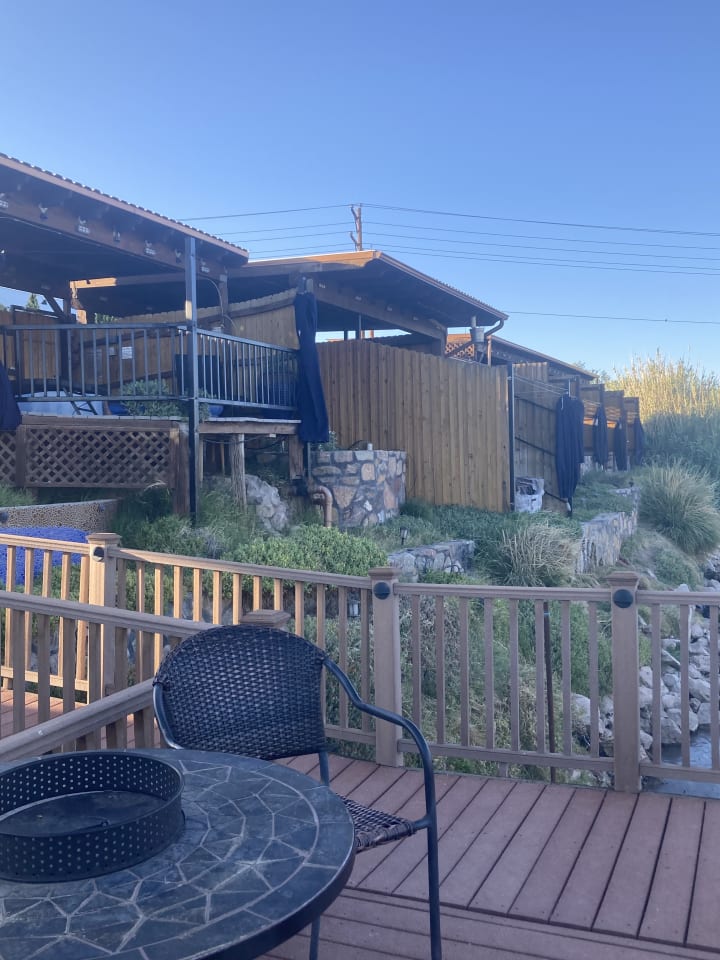 Let's start with a fun fact about ToC. This city was formerly known as Hot Springs, New Mexico. It changed in the 1940's when Ralph Edwards, who was a radio and television producer sought a town that would name the name of their city to the name of his Game Show - Truth or Consequences. Not many cities applied, but Hot Springs was the lucky one chosen. There is the Geronimo Springs Museum, and Elephant Butte Lake State Park and Reservoir, Truth or Consequences Brewing Co. which is a darling little bar owned by a brewery and they make amazing new ales and brews every year - and the local restaurants deliver to them.
We also went to a beautiful art gallery where we bought a few pieces from local artists for our own home to give it a small taste of the desert. To be honest, the city probably should have kept its previous name so that they would know what they are famous for. Their hot springs...
Actual, mineral, straight from the earth, hot springs. There are several hot spring hostels in this city, a few of them being lined up on the same road. Now, I can't speak for all of the hot springs in the area, but I will say The Riverbend Hotsprings had to be the most amazing, beautiful, relaxing, soul-soothing, body-restoring, and mind-cleansing place I have ever had the privilege of experiencing.
There are open public hot spring pools, and for $15 an hour, you can soak in these rejuvenating waters, even if you are not staying in a room or casita. There are also private pools that you can rent out for a higher fee, so you can have some privacy. The outside decor of the hotel is decorated with local flora of the desert, and since it was May when I went I got to see them in bloom. I grew a new respect for the beauty of desert plants, especially cacti. When you enter the gate, you enter a beautifully laid-out hotel that circles the hot spring pools.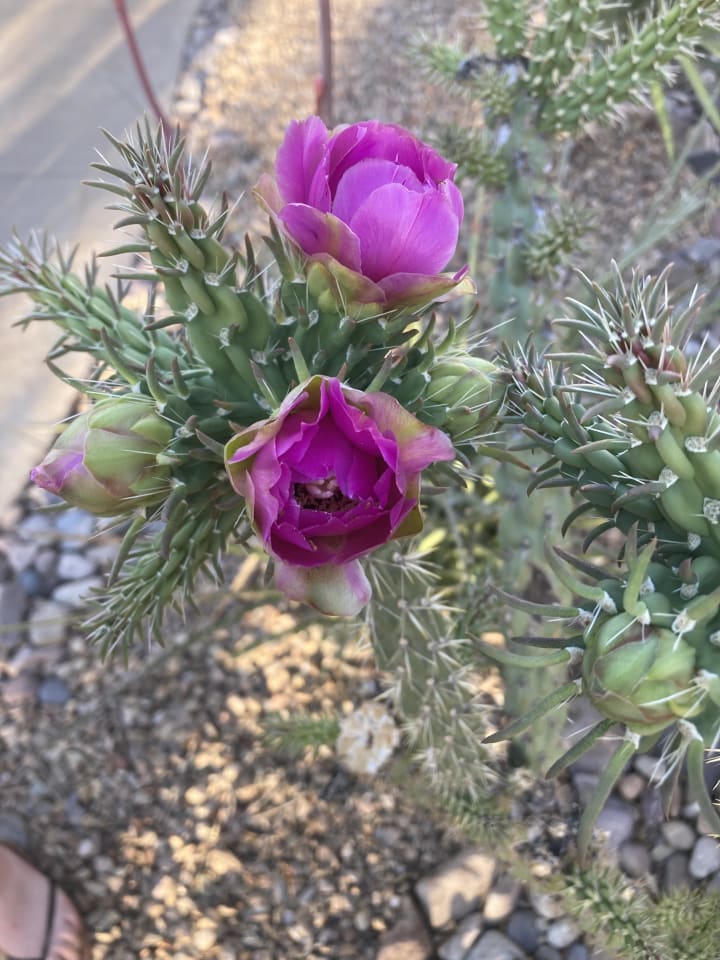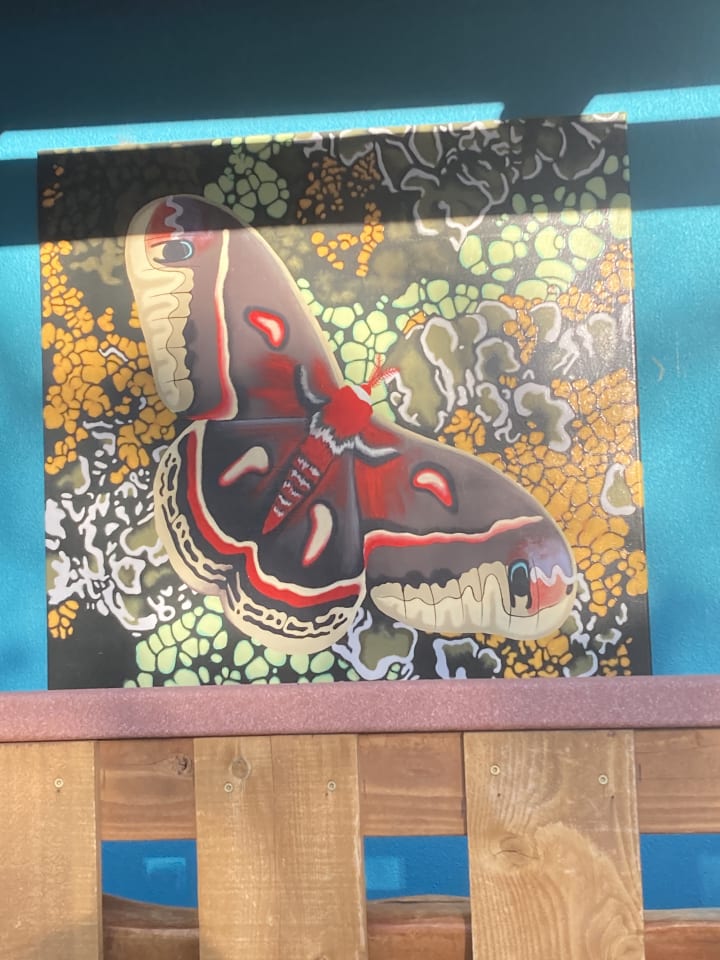 There are fountains, grills, and even a tea and coffee station laid out on a bar with a working sink. You can exit your hotel room and go directly to the pools, which overlook the Rio Grande River. If you go to the small dock at the beginning of the pools, you can actually pay for some fish food, and feed the carp fish that stay close to the run-offs in the warm water. Across the street of the hot spring pools, there are a few private casita - full houses that you can rent out.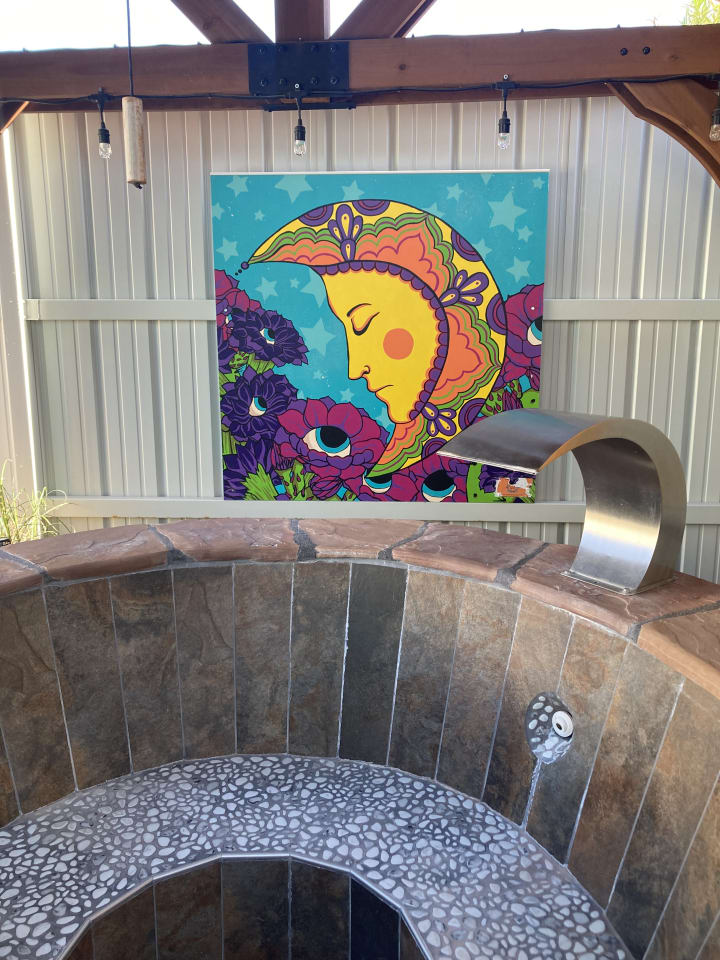 My man got one of those. Keep in mind, he paid a really pretty penny to give me two nights in a casita - which for us was a two-bedroom furnished house with a full kitchen, bathroom, and living room. It was furnished with pots and pans so I could cook. And can I just say - oh MY that SHOWER with the rain fall shower head on the roof!!!!! Just... look at the picture of the shower and you'll KNOW what I mean. It even had a propane grill.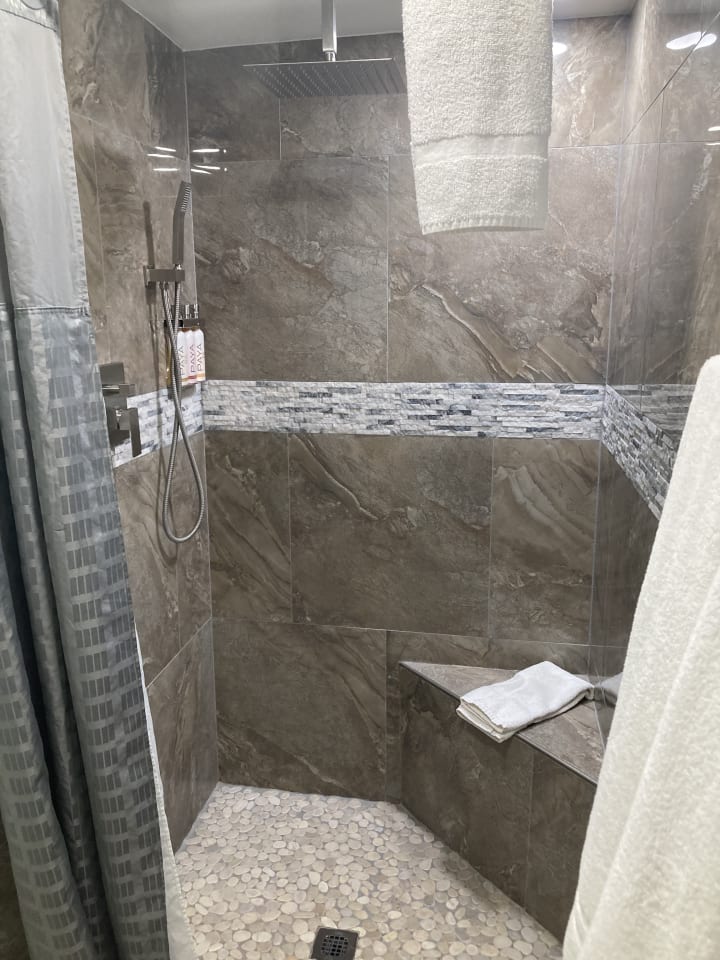 Now these casitas have a privacy fence around the entire front entrance, where there is a PRIVATE pool from the hot springs for your pleasure. Yes. Each casita has its own pool from the hot spring. It's almost like a jacuzzi, but better because it has natural mineral water. You turn it on and it fills up, you pull the drain and it empties. Yes. We were naked in our private pool for most of the time. Except for the first night.
One of the magical things about nighttime at the Riverbend is the light show over the river at night. We sat in a pool, soaking, listening to very soft native flute music, and watching an array of green lights blink over the river like LED fireflies. It was literally the best birthday/Mother's Day I've ever celebrated, and I certainly hope all the husbands and fiances reading this article is taking serious notes.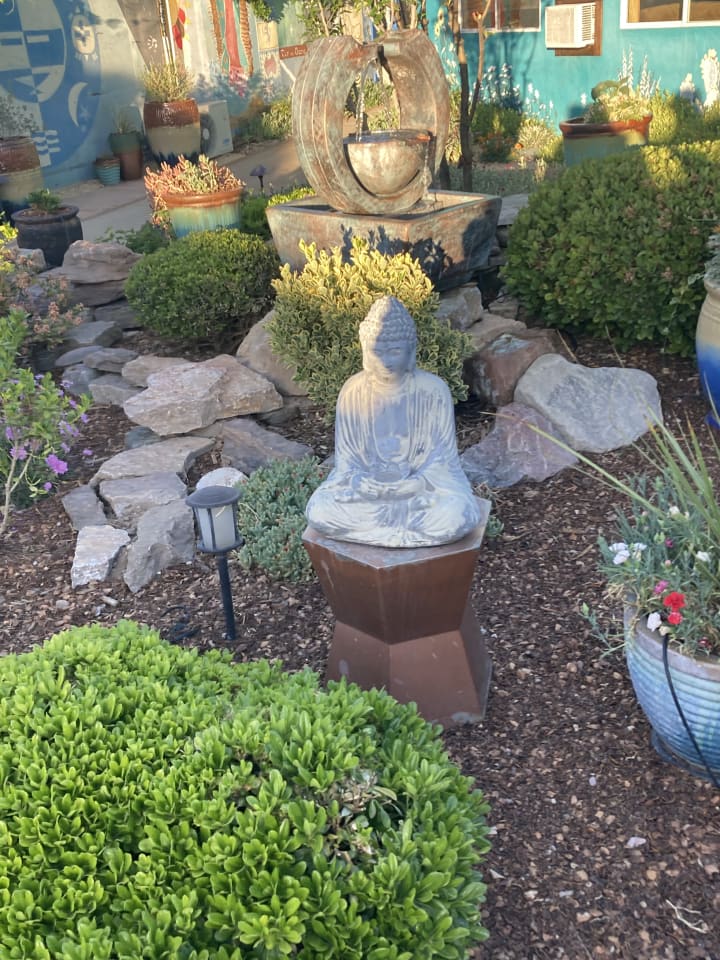 So if you happen to be crawling about the dunes of the desert - and find yourself in south New Mexico, close to Texas. Visit Truth or Consequences New Mexico. Rejuvenate in the hot springs, go to a dispensary to partake in legal greenery, check out the local brew and art, and really get to know the beauty of the desert in a way you've never experienced before.
Reader insights
Be the first to share your insights about this piece.
Add your insights