Pursue Passions, Not Paychecks
Money Will Never Be Enough
You know, I could work somewhere else. I know for a fact that I could make more money. You would be surprised at how many people tell me that I should... could... would... do better in another field. And if I'm honest, I know it's true. My work ethic, my ability to multitask, my project management skills, and my many years of working with this generations top motivational speakers, has earned me the right to make the type of money I believe I deserve. BUT... I work in the non-profit world, and the truth is... I'm obsessed with it. I love it in a way that won't allow me to do anything else. I love helping people. When I say "helping" I mean LEADING leaders. I mean pushing people towards discovering their unique gifts and abilities. I mean building brands. I mean making connections. Not only that, but then following up with a plan of action of what it will take to get to the next level. THIS work, well, it gives me a sense of fulfillment. I love dreaming, and planning and coaching people into their lifelong goals and purpose. I live to see the lightbulb go off in someone's head. It's the moment they say to themselves...
I REALLY CAN DO THIS!
Here's the problem with my passion... the non-profit world never pays what one could make in the "for profit" world.
PURSUE PASSIONS, NOT PAYCHECKS, MONICA.
That's what I always tell myself when I'm super frustrated and considering not doing what I love... for the paycheck I feel I deserve. And I've tried it. Multiple times. I was an international flight attendant for 4 years. It was a rollercoaster. Passing flight attendant training was the hardest thing I've done in my adult life. It was like drinking out of a firehose. They try to teach you everything about saving lives, putting out fires, taking down a threat, aircraft maintenance, and international culture in 5 weeks. FIVE WEEKS! You have 1 - 2 tests every day. If you do not make at least a 90% on a test, you get one more chance to take it again. But the 2nd time you must make 100%. If you don't, bye-bye! People were dropping like flies. It was sooooo stressful. You live in a hotel, go to class and study, go back to your hotel and study some more.
If you make it to the end, then congratulations! You are now free to move about the country.
TRAVELING IS A PASSION...
But not as a flight attendant. It's... lonely. I got to see 34 countries in 4 short years. I have so many selfies of some of the worlds most beautiful monuments... the sun setting over the Dead Sea in Israel... Swimming in the ocean in Diego Garcia... shopping in Germany... touring the cave of an active volcano in Italy... amazing dinners in Japan... riding a bike all through Spain... but I was alone. I have the memories, but alone. I have the pictures, but I'm alone. And that's when I realized that while traveling IS a passion, doing it alone takes the joy out of it for me. Yes, there were typically other flight attendants with me, but that's not the same as making memories with the people you love.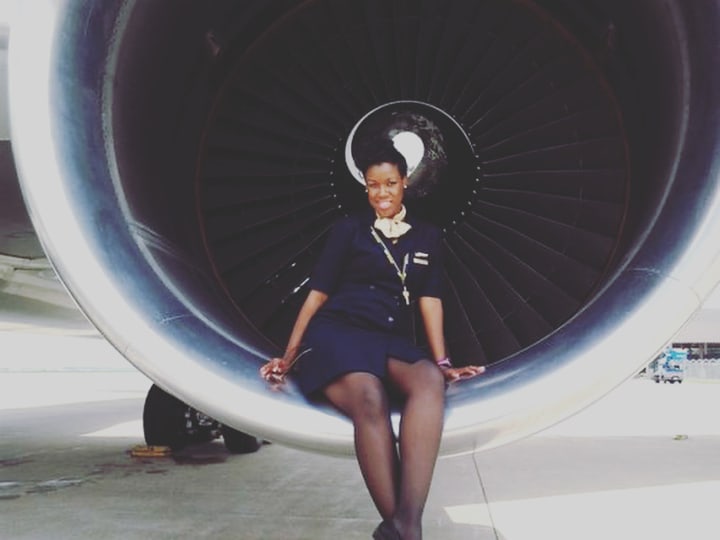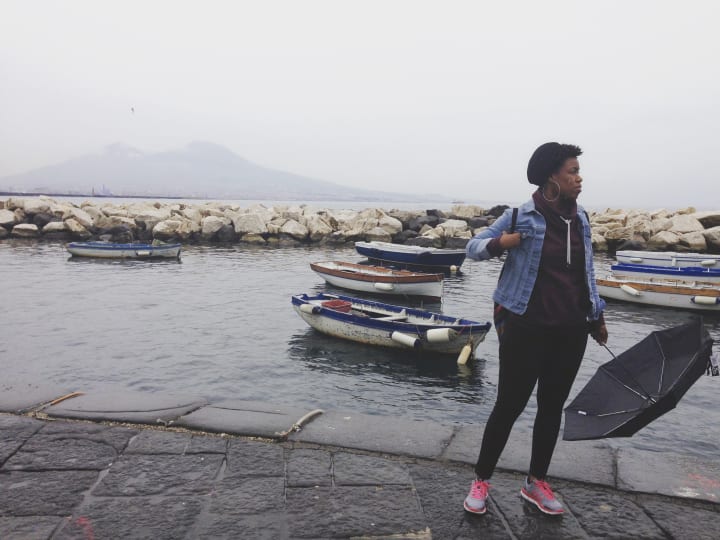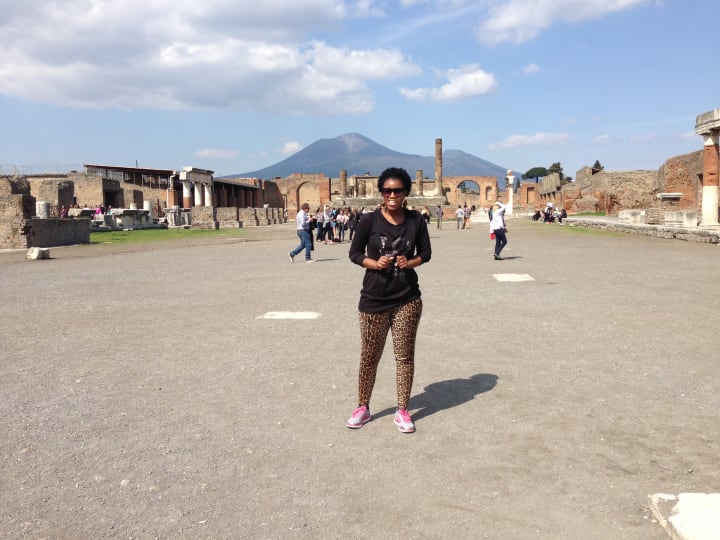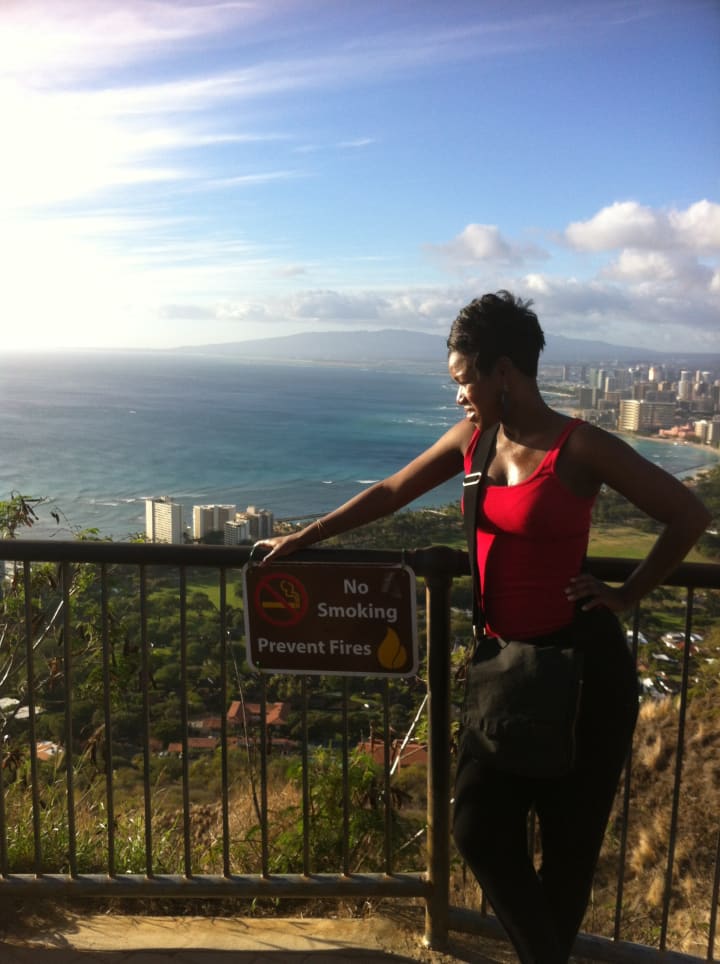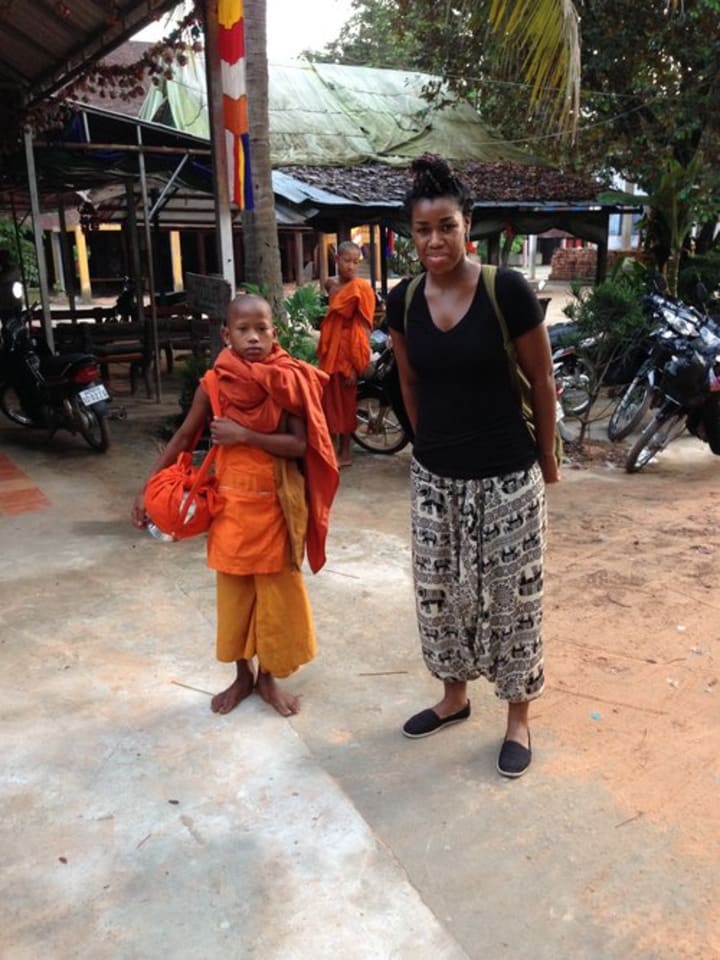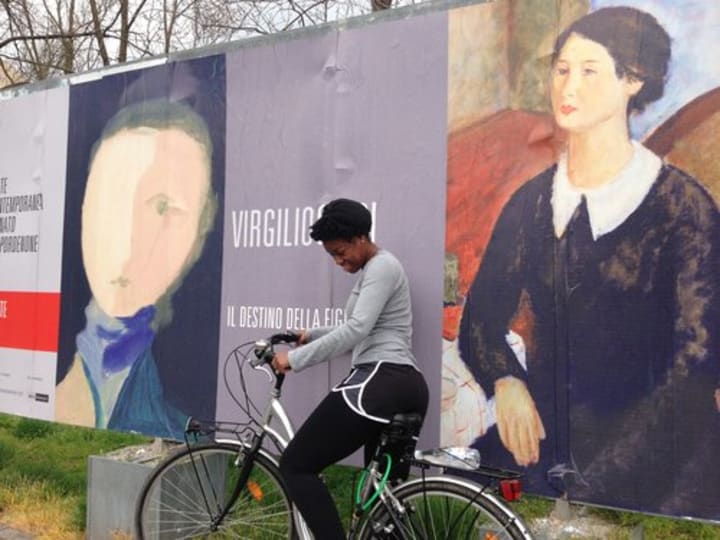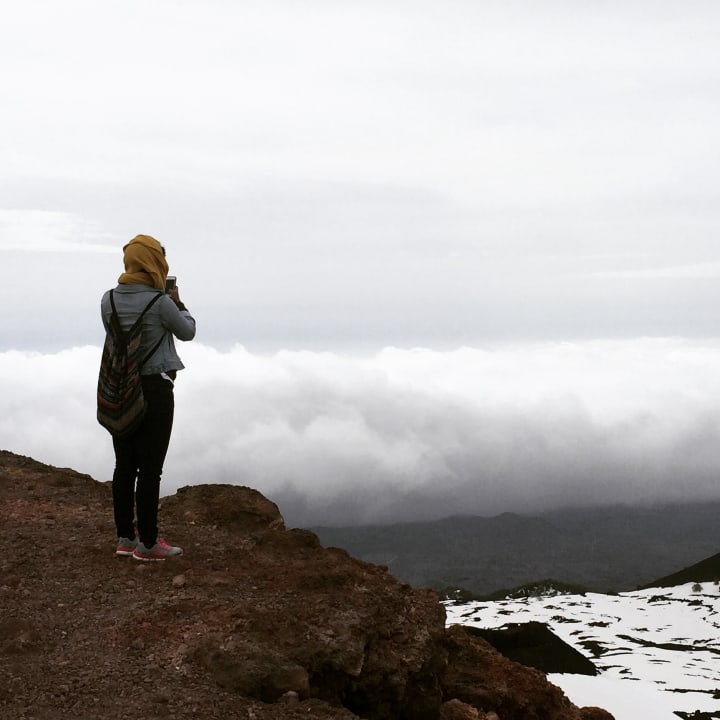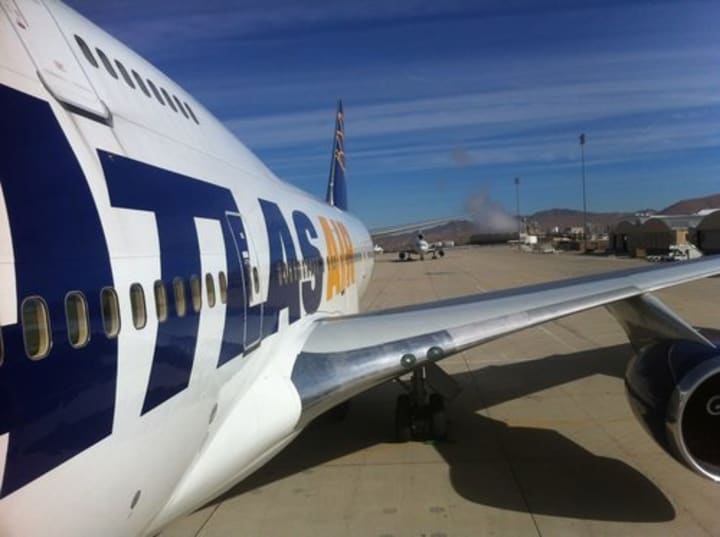 I worked for T-Mobile. I won't even waste my words by describing that stint of time. I hated it. I'm not built for listening to people complain 24 hours a day, 7 days a week. Whine about their bill. Upset that the call quality is bad. Livid that insurance won't pay for the phone they dropped in the toilet.
IT'S A NO FOR ME. I MADE REALLY GREAT MONEY, BUT IT'S NOT WORTH MY SANITY.
I'll spare you the details of the several other jobs that I've worked outside of the non-profit world; trying to go the route of climbing the corporate ladder, sacrificing my happiness for a great pay. After many years of back and forth, I've decided that I'm just not built to pursue paychecks. Of course I want to and need to be paid. I've just found that what matters most, at least to me, it doing something that makes me happy. Something that gives me a sense of purpose. Something that makes me feel as if I'm doing what I was born to do.
HAVE YOU EVER DONE SOMETHING AND FELT: "YEAH... I WAS CREATED FOR THIS"?
Well that's how I feel every time one of my clients gets a partnership deal. That's how I feel anytime I complete a project for my clients. That's literally how how feel when I walk away from a meeting, or event, that went amazing. It's how I feel when we accomplish our goals. Whether it's a musician trying to break into the industry, or a writer trying to solicit their books... it could even be a couple trying to launch a clothing brand... or a friend trying to build a website.
I FIND MY JOY IN WATCHING OTHERS THRIVE.
The money will come. As long as I have PEACE about how I live and what I do, I know that I will be just fine. I know that the universe will continue to bring people and opportunities my way, and if I stay faithful and consistent, soon my paychecks will be as big as my passion.
WE ONLY HAVE THIS ONE LIFE.
I've never heard of someone getting to the end of their life... on their death bed... and wishing that they made more money. I've only heard people wish they took more chances, made more memories, and enjoyed every moment. So until my big opportunity comes... until I make the income that I believe can set me up for my future, I'll continue to do what makes me happy. MY passion; helping others discover their passions.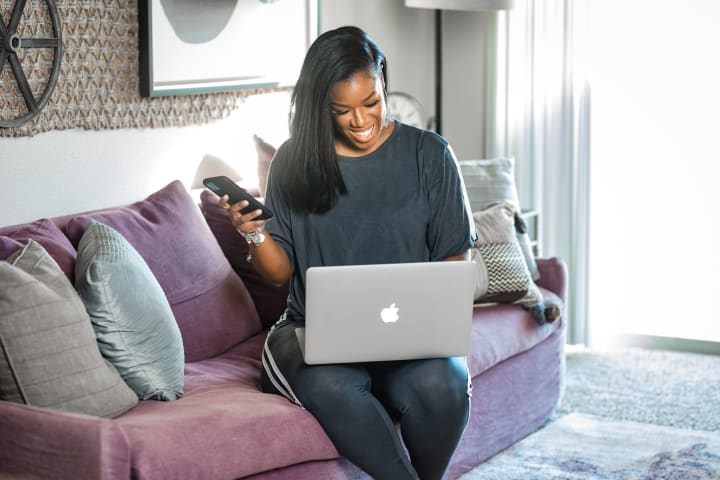 humanity
About the author
In a nutshell, creating systems gives me warm fuzzy feelings. Traveling makes feel alive. I'm an extroverted INTROVERT. I love to solve problems for leaders & I thrive in chaos. I write about LIFE. My lessons, my joys, my pains... enjoy!
Reader insights
Outstanding
Excellent work. Looking forward to reading more!
Top insights
Heartfelt and relatable

The story invoked strong personal emotions

On-point and relevant

Writing reflected the title & theme
Add your insights