Project Road Trippin
What is it and why am I doing it?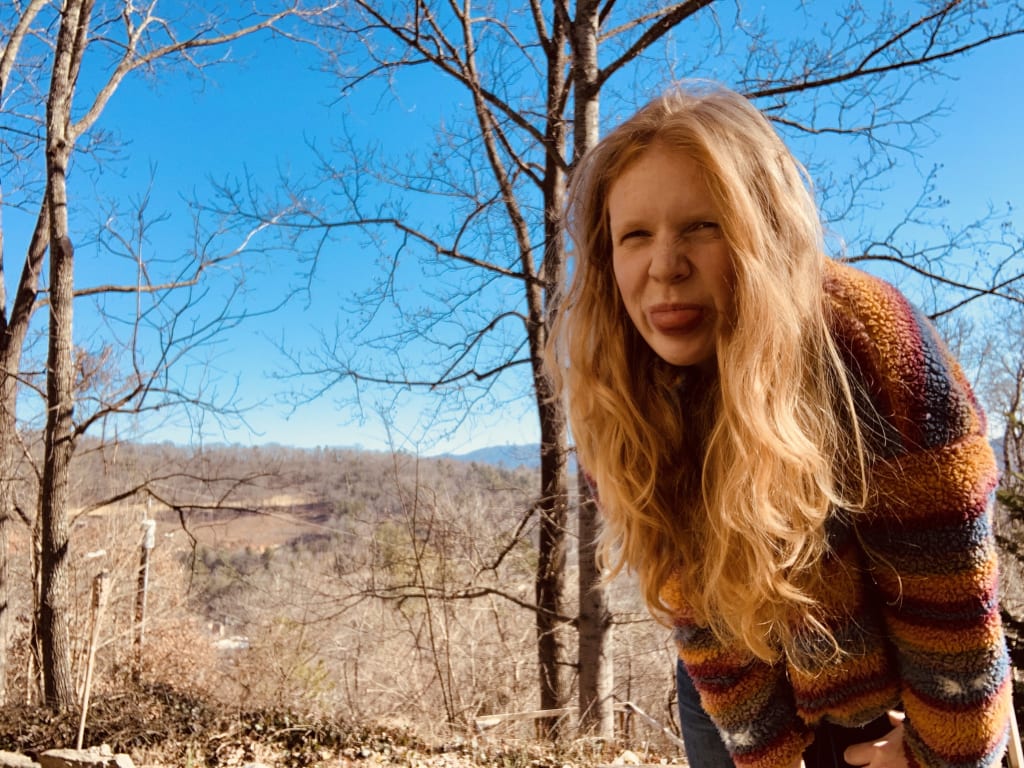 Your life is not crazy, you are crazy!
If you follow me on social media you'll know that I took upon myself a project that probably no one besides a few people knows what it actually is.
Project Road Trippin is something that I came up with on New Years. Last year was tough, especially for travel industry and people who have had their whole lives planned around it. I was one of those people. I guess I still am, although 2 weeks ago I got a job that is absolutely not connected with traveling whatsoever. However, this job gives me a miracle called 'working from home' which actually doesn't mean home, it just means any place that I can work from. As long as I am present whenever they need me to do some in person jobs, I am free to work from wherever I want to.
Just remember, there is a fine line. I could easily try to swing a whole week of traveling, work at night and sightsee during the day. I'm not going to do that though. I appreciate this job too much to be all flaky and barely present. If I plan any trips I am going to make 100% sure that they don't interrupt my work. If they tell me I need to be somewhere the next day, I'll jump on a plane and I'll be there. As crazy as it sounds I'm not going to jeopardize a great job just to fulfil my dream of traveling fulltime.
Still, it doesn't mean that I can't work with it. It's going to take a lot of planning and then changing those plans and changing them again until I'm certain that I don't get fired because of some stupid trip.
So yeah, the whole idea is a mess just like the first trip was. Originally I was planning on driving down the West Coast, then to Alabama, Arkansas and Mississippi to get to Indiana, Kentucky and then back to Virginia. It was supposed to be a week of intensive driving and oh boy, how happy I am that it didn't work out. Last minute work assignment came up and I couldn't leave on the day I had planned. Since I had to cut my trip short and wouldn't have enough time to drive all the way to Alabama and back I decided to do something a bit easier. I used my Christmas Airbnb gift card and booked a trip to Asheville, NC. I figured I could take my dog, Mila and we could have a girls trip.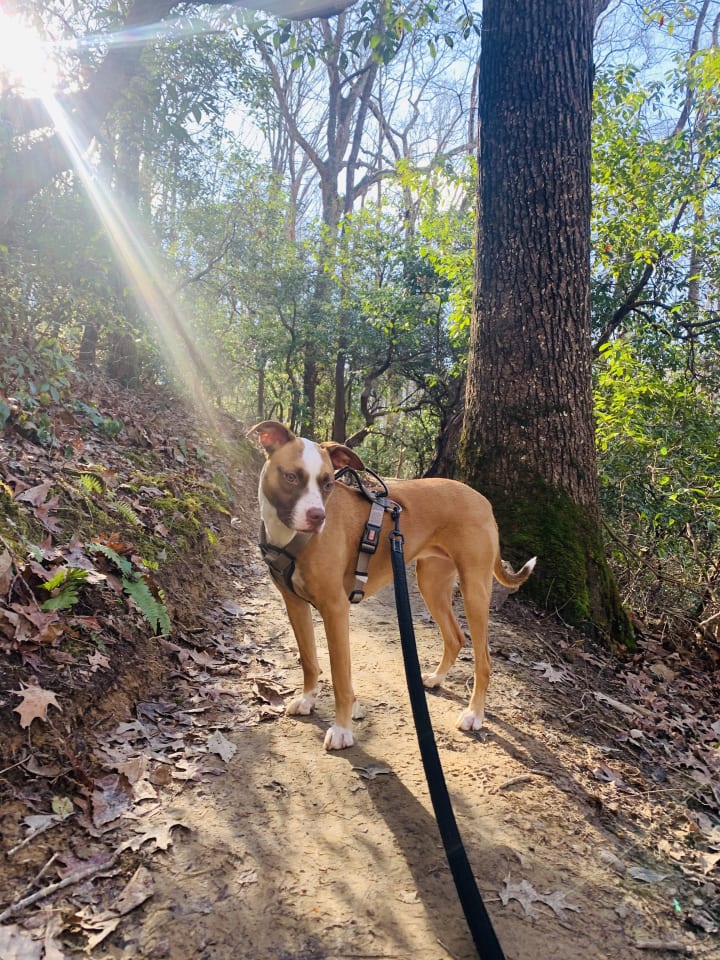 We left on Monday late morning and drove for over 7 hours to Asheville. I'm not gonna lie, it was tough. I was exhausted and driving in the fog in the mountains is definitely on top of my worst nightmares list. Yet we got to the Airbnb just fine and it was exactly the way I imagined it. Mila passed out on the couch and I started catching up with work. Then ordered some food and watched "When in Rome" with Kristen Bell. It was a cute movie that I've never heard of before. Once it finished Mila and I headed to the bed and… tried to fall asleep for next two hours.
See, I don't only hate driving in the fog in the mountains (or driving generally) but I also hate sleeping by myself. It seems ridiculous that with those two issues I decided to go on a solo road trip but that's what Project Road Trippin is about! I didn't come up with it only because I want to travel more and visit all the 50 states before I turn 30. Well, yeah but I want to do something for myself that will help me grow as an individual as well. Even if that means loosing sleep and being kinda miserable for a night or two.
To understand that you need to know that I got married young. I'm only 24 and have been married for a year. I love my husband and our two fur babies more than my life but what I realized within the last year is that it's very easy for me to lose myself in a marriage. Trying to help my husband with daily tasks, walking our dogs 5 times a day, getting groceries for everyone, paying the bills… it's all on me. Taking care of my family is something I do out of love but somewhere along the way I forgot how it is to love myself. To do something absolutely selfishly for me and that's what Project Road Trippin is. It is a Christmas gift to myself, it's my New Years resolution, my 2021 goal and everything that I never did because I felt bad about leaving my husband behind. Taking care of my dreams is a new habit that I'm going to slowly build into my life. There's no excuse for quitting on your dreams. Even if you're really trying to convince yourself that you have one, you don't. It's all same old, same old.
'I don't have time',
'I have a family to take care of'
'I've got work to do'
Yes, we get it. The bottom line is that I don't want to be that person. If you do, it's totally your choice but I don't want to wake up in 10 years and realize that somehow I forgot that I had a bucket list. That I had dreams and goals. That somehow prioritizing everyone else overtook my life.
Making myself a priority is not easy for me. Now I understand that it's a habit that needs to be slowly executed until it becomes my daily routine. You could say it's my 2021 goal.
At the beginning I thought that Project Road Trippin is going to be easy. I'm going to take a rental car, drive to places and come back home. Now, I know this is not going to work. I am not able to drive all the way to Alabama and come back within 4 days. It's impossible for me because I get too tired from driving. I guess, I could do it but I don't really want to. I hate driving for such a long time and I'm not going to make myself do that just to prove a point. I'd rather fly there, get a car and use that time to drive around the bordering states. That's my plan for February. Will it work out? Who knows! I booked the flights, I know where I'm staying and that there's nothing more I'd rather do than this trip. Will life (work) let me do it? Possibly. I hope so. I'll keep you updated.
Meanwhile, Asheville was amazing. I did not have enough time to explore it well but I definitely will be back. The Airbnb I stayed at was one of the coolest I've ever been to. Very low key, great host and beautiful views. If you'd like to check it out, click here. If you ever feel like hiking in the beautiful mountains and want to stay on the East Coast, Asheville is definitely a place to visit. There are countless hiking trails and all of them are breathtaking! You could spend months over there and still not be finished with exploring the nearby parks and forests. For the first time ever I don't have any food recommendations for you. Sorry, but mostly I was enjoying my time with Mila and did grocery shopping in their local market called Ingles. If you're ever in the area that's the place to get your supplies!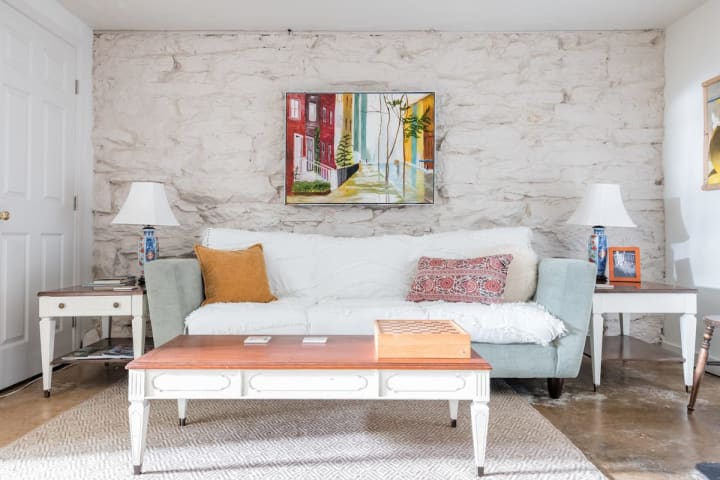 To leave you with more travel inspiration, I'm going to add one more Airbnb in Asheville that we stayed at with my friends last year. It's definitely a place for a bigger group, it might be pricy for just one or two people but damn, soooo amazing! Click here!