Preparing Yourself for Business Travel
Tips and tricks to help make your next business trip more comfortable.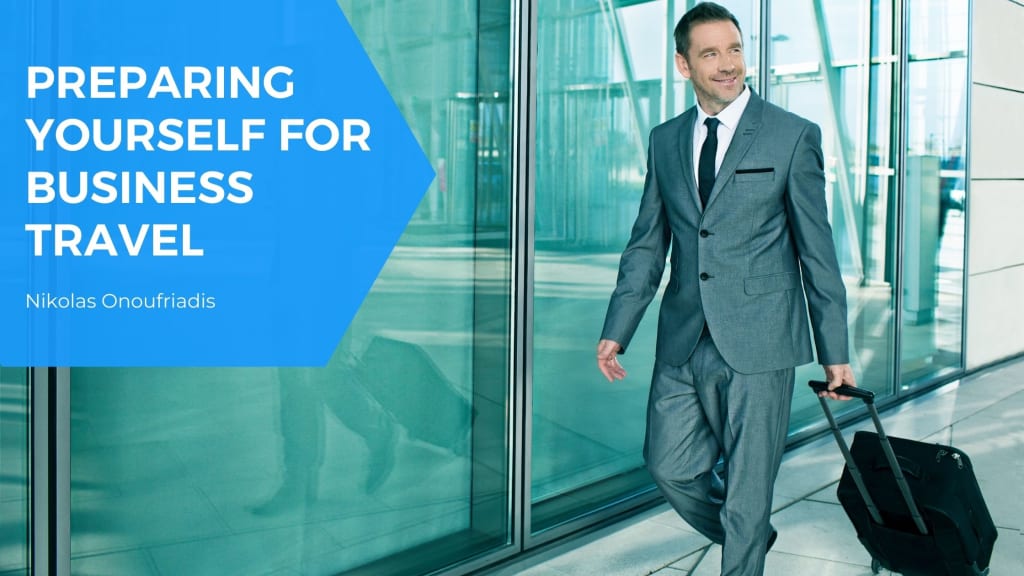 Traveling is part of life - and business. While not every industry or job will require travel, many people will need to travel for business here and there. Then there are the jobs that have people on planes more often than not. Naturally, they have developed some tips and tricks to make traveling easier.
Traveling for business can be challenging. Timelines can be short, sleep limited, and tensions high. Yet, with proper planning, one can make things go more smoothly. Here are some tips to prepare for your next business trip.
Establish Clear Goals
Before doing anything else, take a minute to establish clear goals for this business trip. There is a task that needs to be completed - otherwise, you wouldn't be traveling for work. One should consider this task alongside a daily to-do list. It can be a mental or physical list; what's important is that one takes the time to plot it all out.
Pack Carefully
Packing for any trip can be intimidating. One must consider luggage regulations while flying, alongside everything they need for the trip itself. Throw in a business element, and you're suddenly juggling personal and business necessities.
The trick to packing is to do it as efficiently as possible. Many business professionals try to rely only on their carry-on luggage, which saves them time and hassle. There are creative ways to help cheat this process, such as wearing your bulkiest shoes during the flight and innovative folding strategies.
Get Your Documents in Order
International and domestic travel documentation varies, so understand what you'll need before heading out. Get all of these essential documents in order, ideally arranging them to be safe yet easily accessible during your travels. As a precautionary step, consider keeping a digital copy of all records.
Direct Flights
One should always take the option of a direct flight, especially when traveling for business. It wastes less time and, in general, will help reduce the chaos of traveling. Unfortunately, this won't always be possible, especially for those flying out of smaller airports.
Frequent Fliers Programs
Those who frequently travel for work should sign up for frequent fliers programs. These programs typically offer rewards such as miles/free plane tickets (which can be used for personal trips) or other amenities such as free upgrades to business class, access to more comfortable lounges, etc. These benefits can make traveling more enjoyable.
Schedule Time to Explore
People tend to think that since they're traveling for business, they shouldn't allocate any time for fun. However, scheduling some time to explore is one of the best ways to get the most out of a business trip. It can make the trip more enjoyable, but it helps prevent burnout (this is especially true for those that find themselves traveling continually). One can make time for exploration by getting up early or being willing to stay out a little later.
Don't Forget the Basics
Staying fed and hydrated are essential for any workday. Yet this sometimes gets overlooked when one is traveling. Remember to keep hydrated and make an effort to keep your diet as balanced and regular as possible. This will help keep you feeling your best, even miles from home.
Self Care
Last but not least, don't feel guilty indulging in some self-care. Mental health experts recommend self-care to all busy professionals, as it can help keep one focused and in a healthy mindset. This level of care shouldn't go out the window because of a business trip—plan for self-care. Bring along a favorite book, or make time for a massage. Whatever it is that your mind and body need most right now.
how to
About the author
Nikolas Onoufriadis has a track record of helping people succeed. He has two bachelor's and two master's degrees that provided a foundation as a strategist and consultant throughout his 15-year career. Visit his website to learn more.
Reader insights
Be the first to share your insights about this piece.
Add your insights