PLACES TO VISIT IN COSTA RICA
Get Ready to Explore These Awesome Places in Costa Rica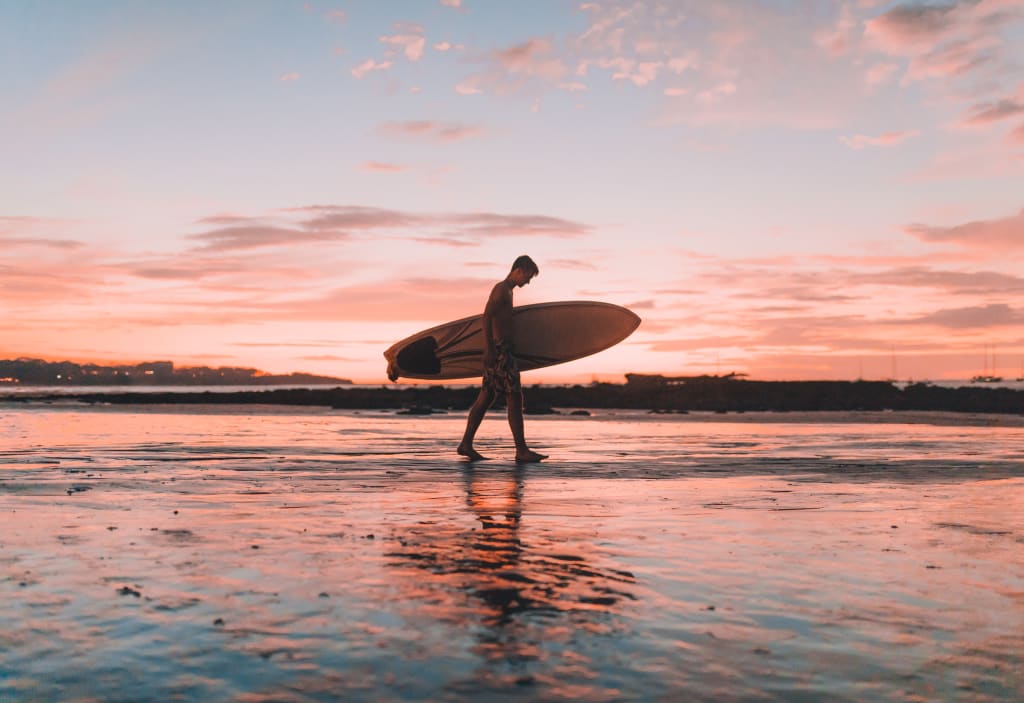 Costa Rica
Costa Rica is a country in Central America. The official name of Costa Rica is the Republic of Costa Rica. Its capital is San Jose. It is a tropical Paradise full is hot-blooded people, stupendous forests, and breath-taking beaches. The one side is full of Caribbean and the other side is the Pacific Ocean. This place is the most expensive holiday spot. The national currency of Costa Rica is Cologne. The name Costa Rica came after the arrival of Christopher Columbus. He is the first to arrive and named the place of Costa Rica. The culture arrives in Costa Rica is named as Pura Vida. Pura Vida means pure life. It is also named as Hakuna Matata. Costa Ricans are referred to as Ticos. Costa Rica is a developing country but still, its price is too expensive to be true. Book your beachfront villa at costa rica now at Vista Hermosa Estate.
Many Costa Ricans are multi-lingual since most of them work in tourism or customer service. Most tourists come via the airport and leave right away or stay just one or two nights in the Costs Rica as it's not as big of a tourist destination but it is most beautiful on this planet. This the reason most visitors choose Costa Rica to visit nature and the outdoors. one must visit this super colorful country. There are many parks and beaches here to visit, here we are going to discuss the top 7 places to visit in Costa Rica.
The top 7 tourist spot which attracts the visitors in Costa Rica are:
▪Manuel Antonio National Park
▪ Tortuguero
▪ Sarapiqui
▪ La Fortuna
▪ Alajuela
▪ Punta Arenas
▪ Corcovado National Park
Let's know in detail about the top 7 places to visit in Costa Rica:
1. Manuel Antonio National Park
This park is located in the south of the Quepos. This is the smallest park in Costa Rica. There are more than 1,50,000visitors are visiting annually in this national park. It is well named for its attractive white sand beaches and traits. Manuel Antonio has the top beach in Costa Rica for tourists. Vista Hermosa Estate is loaded with several attractions like ocean, nature, relax, central, car rental service, maid service, air-conditioned patio, free Wi-Fi, private pools, etc.
2. Tortuguero National Park
It is also a national park, situated in Limon Province of Costa Rica. It is the most visited place in Costa Rica. The nearest city is Tortuguero. We can't travel here by bus or car. We can travel only through boats and airplanes. In this national park, all types of wildlife exist. Birds, fishes, fungi, animals, etc., There are so many luxury villas in Costa Rica near Tortuguero National Park but Vista Hermosa Estate will provide you a-one service to their visitors. We also provide free dining on special occasions, our rooms have beach views, garden views, outer pools, and wonderful room services. We provide tour guides too.
3. Sarapiqui
It is located in the province of Heredia. It is best for its chocolate, Sarapiqui river, coffee, museum, snake park, etc. Here we will provide you the best place to dine and stay in.
4. La Fortuna
It is a small town in Costa Rica. It is the most visited place. In the center of the town, there is a bug church and garden. All shops, hotels, theatre, everything is lodging on the streets of la Fortuna. The road leading to the Lake Arenal. The best place to stay in La Fortuna, which provides the best accommodation and food is Vista Hermosa Estate.
5. Alajuela
Local people of Alajuela call it as "the capital of the world". It is the second-largest district in Costa Rica. It is famous for its cleanness and safety measures. The best place to stay in Alajuela is from where enjoy all beautiful views of Alajuela is Vista Hermosa Estate.
6. Punta Arenas
English people call this city a SANDY POINT. This metropolis turned into renamed in 1927as Magallanes and once more alternate 1938as Punta Arenas. It is placed in Chile. It Is famous for its port and sheep breeding work.
7. Corcovado National Park
This is one of the biggest parks in Costa Rica. This park provides stupendous wildlife sighting chances. Mostly all animals including 4 types of monkey, two crocodilians, etc., are there in Corcovado National Park.
All these 7 places are the beauty of Costa Rica, once in a lifetime, you should visit here. Vista Hermosa Estate with its entire team is always ready to welcome you at the Paradise of earth. We offer discounted holiday and routine packages to our visitors. Costa Rica is a place where you want to visit again and again if you once come here, it has the beauty of nature. Vista Hermosa Estate gives five-star treatment to its customers. We take our guest services very seriously and keep then on upper priority.
caribbean
About the author
HI I am a digital marketer cum content writer, I mainly write travel blog. Travel is my passion.
Reader insights
Be the first to share your insights about this piece.
Add your insights