People We Meet on Vacation: 5 Stars
A book review of Emily Henry's novel, People We Meet on Vacation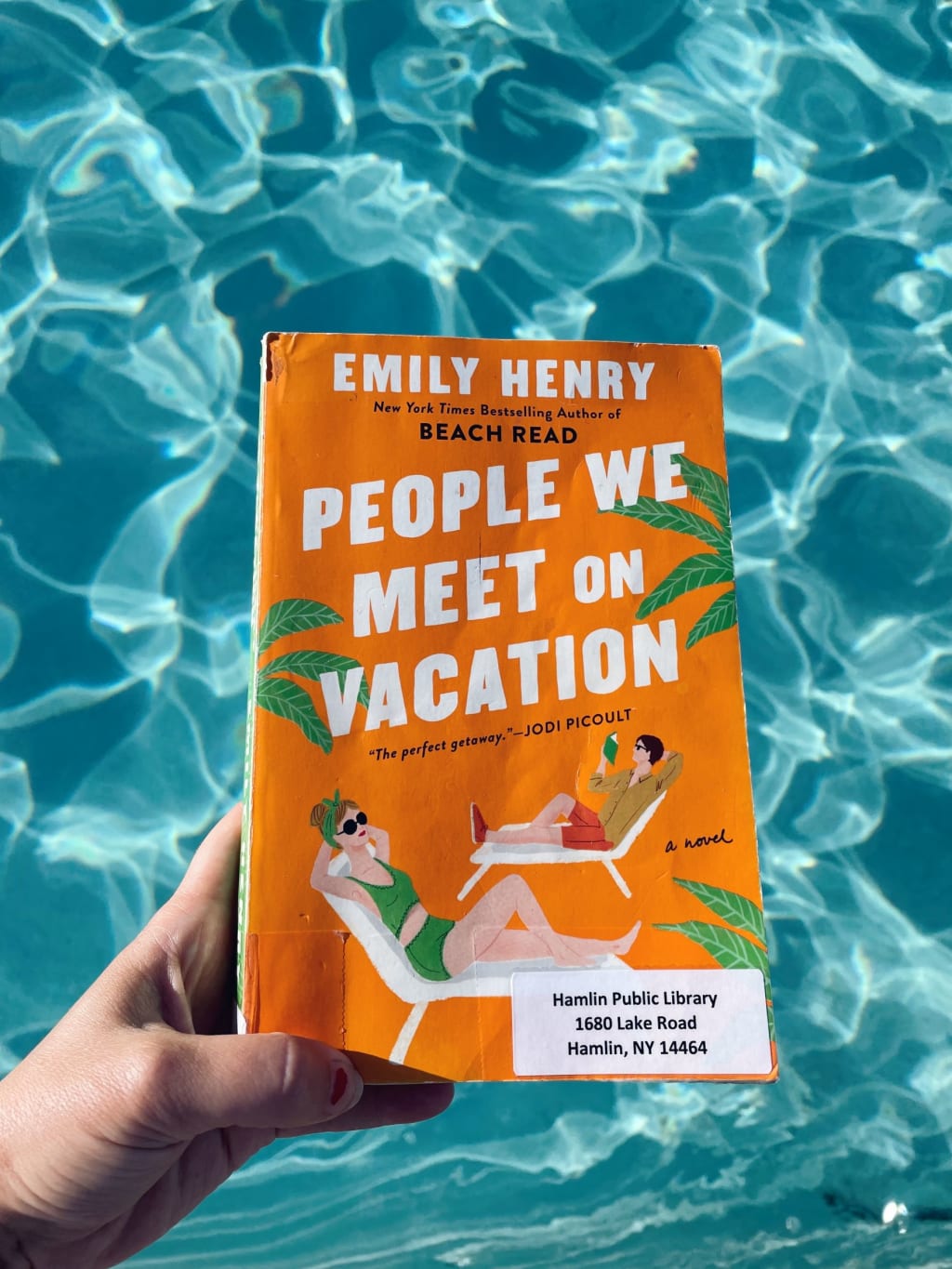 I was on vacation when I read this book and all it made me want to do was plan more vacations. People We Meet on Vacation by Emily Henry is a perfect light read. However, fair warning, it WILL make you want to plan a vacation. Below is a brief summary followed by my thoughts and recommendation.
Summary
Poppy and Alex. Total opposites brought together through a long car ride home at the end of their freshman year of college. This odd pair hits it off discovering through long in-depth conversations about nothing and everything that they may have more in common than meets the eye. Thus begins a long friendship and the infamous summer trip sequence.
Poppy is an energetic travel enthusiast with a funk 80s style wardrobe. She began documenting her summer adventures for those looking to visit cool places while on a shoestring budget. As her blog gains more traction and she starts to gain more followers and traction on social media, Poppy catches the eye of an NYC Luxury travel magazine that hires her as their new luxury travel writer. Poppy seems to have everything she wants, a beautiful apartment, a dream job, and all the travel she wants with her best friend.
Alex is a responsible school teacher. After his mother passed away when he was younger Alex practically raised his 3 younger brothers and took care of his father who constantly fell apart with grief. The only time Alex can let loose and truly be himself is during his summer trips with Poppy.
Henry writes on a dual timeline between past and present. The past begins when the pair first meets in college. Readers then get to tag along on the past adventures of Poppy and Alex while they explore new cities and countries on their summer vacations. We read as their vacations start to drastically change when Poppy lands her new job and they go from shoestring to luxury.
The present is about 14 years later. Readers are left with a bit of mystery and disappointment when we find out Poppy and Alex's friendship is estranged and they have not spoken in 2 years since their trip to Croatia. The plot thickens when Poppy decides to reopen communication with Alex and suggests a trip to Palm Springs. Readers are left on the edge of their seats wondering the reasons for the fall-out and the hopes for reconciliation.
My thoughts
As a said earlier, this is a perfect read. It was cute, upbeat, gave a little mystery, and added in complex emotions each character had to work through.
I enjoyed how Henry described Poppy's inner turmoil. She seemingly had everything she ever wanted. However, as time goes on, dreams, priorities, and people change. I know the feeling of reaching and reaching for something and when you finally get it, you still feel empty and unfulfilled.
I think there's a great lesson demonstrated in this book that regardless of what you have, it doesn't mean much if you don't have the right people to share it with. When you think about the things you want, will you be satisfied once you get them? Or will you simply keep reaching for more?
Poppy is able to take a step back and realize she was happiest on her lower budget vacations than her luxury travel. I think this can be a hard thing for a lot of people to realize once you sacrifice the superficial needs or possessions, you're able to see what's truly important and meaningful in your life.
I'd highly recommend giving People We Meet on Vacation by Emily Henry a read.
For more reviews, click on my profile below!
Thank you,
Leah Lawrence
book reviews
About the author
An avid reader, book reviewer, and storyteller. Sharing my stories, experiences, and book reviews.
Follow me on IG: @leahwill12
Reader insights
Be the first to share your insights about this piece.
Add your insights